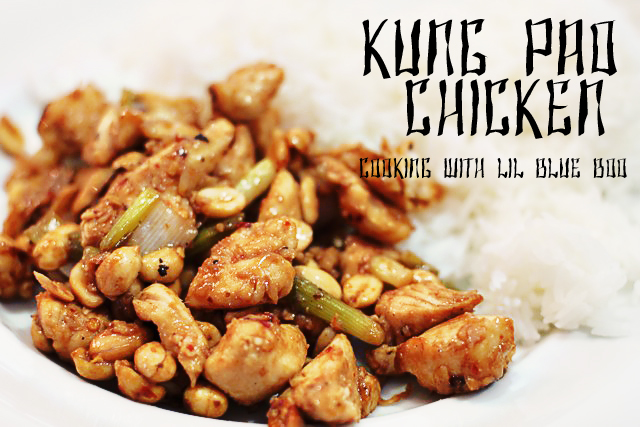 I love kung pao chicken…..it's my favorite Chinese food!  It's really easy to make too.
The basic ingredients you need are:
2 chicken breasts
1/2 tbsp cornstarch
1 tbsp sesame oil
1 tbsp vegetable oil
2 tsp minced garlic
1 tsp red chili flakes
4 green onions
2 tbsp rice vinegar
2 tbsp soy sauce
1 tbsp sugar or Splenda
1/2 cup unsalted roasted peanuts
Optional:
1 tsp red chili oil
1 small pinch 5 spice Chinese powder
1 small zucchini sliced and quartered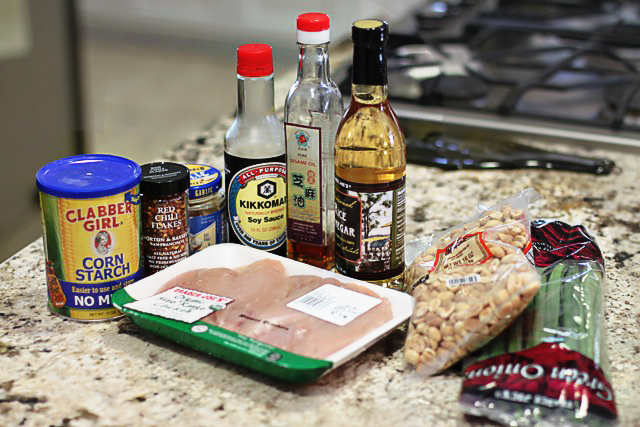 First, cut the chicken breasts into small pieces and coat with cornstarch. Add the vegetable oil, sesame oil and chicken to a wok and cook the chicken just until it's cooked through. Remove the chicken and set aside.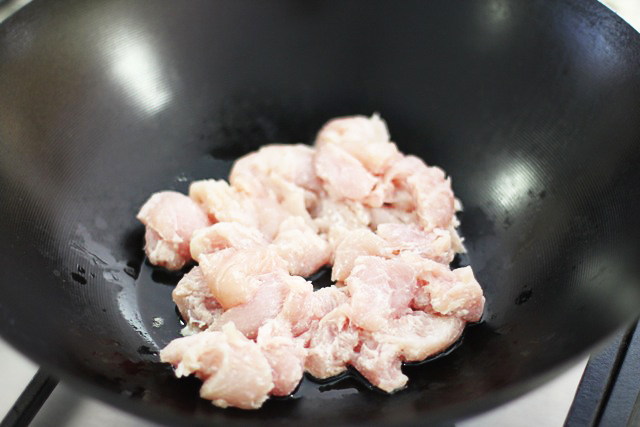 Cut the bottom of the green onions off and into small 1/2″ pieces. Add the garlic and red pepper flakes to the wok and move around the bottom of the pan until heated and the add the green onions. (Note: if you like your kung pao chicken with zucchini you can add it at this step, before adding the green onions, just make sure to cook it throughly before adding chicken in the next step)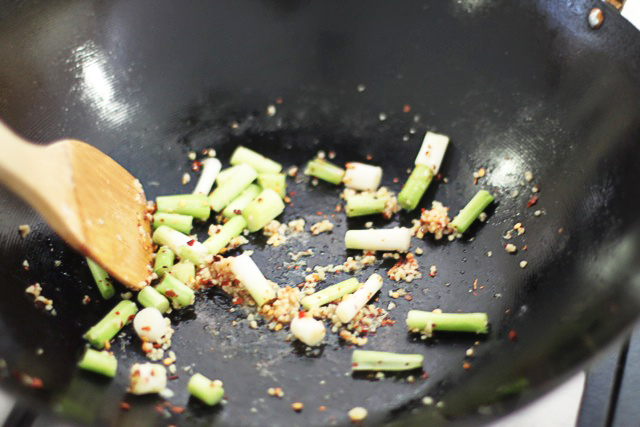 Mix the rice vinegar, soy sauce and sugar (or Splenda) together and add to the wok. Stir until heated.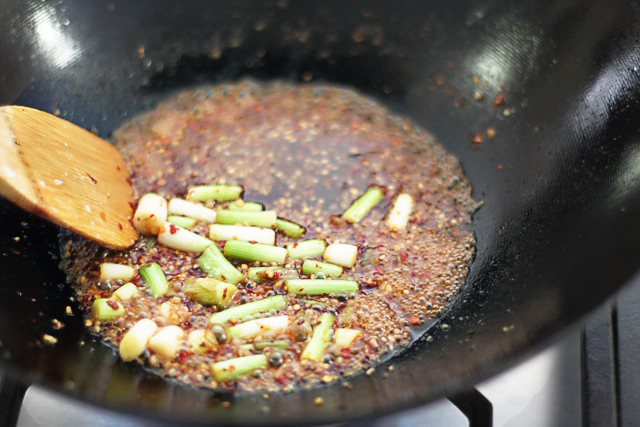 If you have 5 spice Chinese powder you can add a small pinch: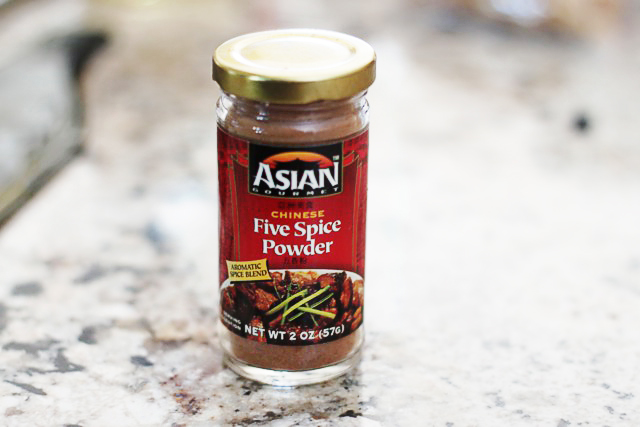 I like my kung pao chicken extra spice so I add a tsp of red chili oil: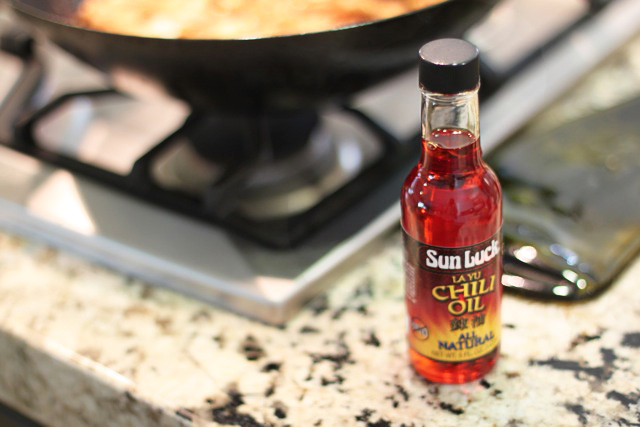 Add the chicken to the wok and mix into the sauce and onions: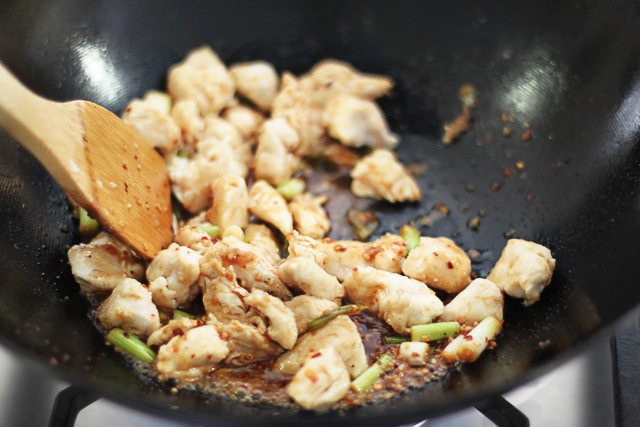 Add the peanuts: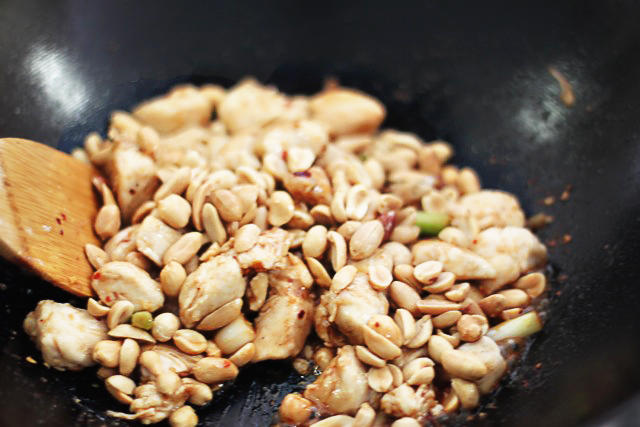 Turn the heat to high and mix together until the kung pao chicken is hot. I pull the mixture up on the sides of the wok to sear it and thicken the sauce: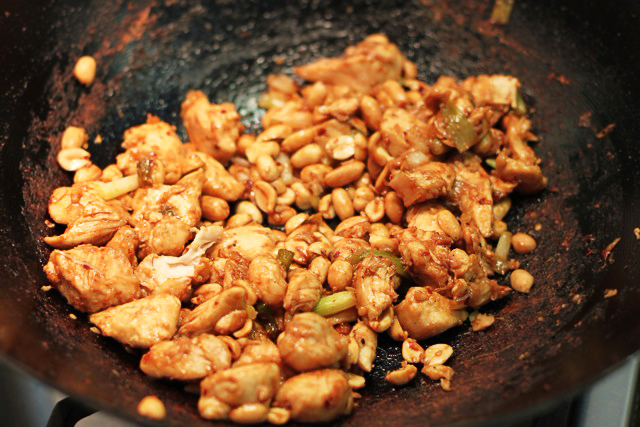 I love serving this dish with the frozen organic jasmine rice from Trader Joe's. It's so quick and easy.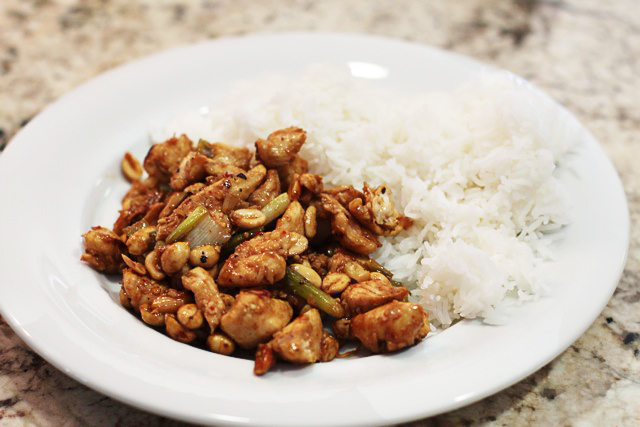 I think it's better than PF Chang's!