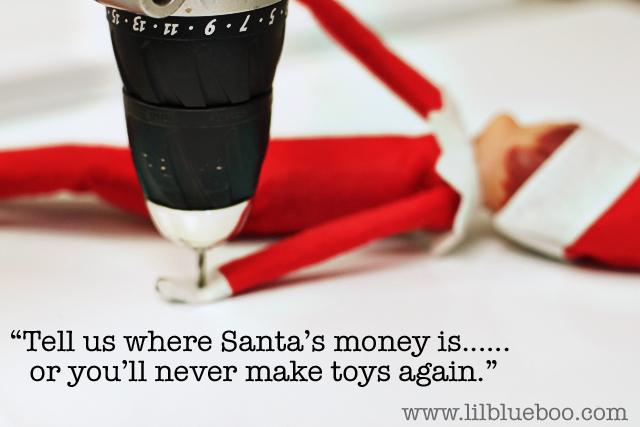 That's my Soprano's Elf on a Shelf.
Warning….not for the faint of heart. You've seen the movie Bad Santa? Well this is "Bad Ashley" haha. Bah humbug. Don't worry the kid version of Elf on the Shelf is coming tomorrow.
First of all, please no one email me and say what a horrible person I am and how I've disgraced the Elf on a Shelf game. I feel guilty enough as it is for putting poor "Buddy" through all this…..okay not really, it was kind of morbidly fun.
It all started when I saw the blender idea from the "Terrible Ideas for your Elf on a Shelf" and wanted to recreate it for the LBB girls this morning (if only Boo knew what happened to poor Buddy the Elf when she goes off to school each morning):
no images were found
Happy December 1st!
P.S. If you don't know what Elf on a Shelf is…..it's a cute little elf that you have to move every morning for your kiddos to find…..a little annoying because you have to do it for 24 days until he disappears at Christmas. We bought ours at Barnes and Noble. You can see more here at the Elf on a Shelf website.
If you like these, make sure to visit all the Elf on the Shelf posts:

THE PG-13 ELF ON THE SHELF OUTTAKES
THE ALMOST R-RATED VERSION PART I
THE ALMOST R-RATED VERSION PART II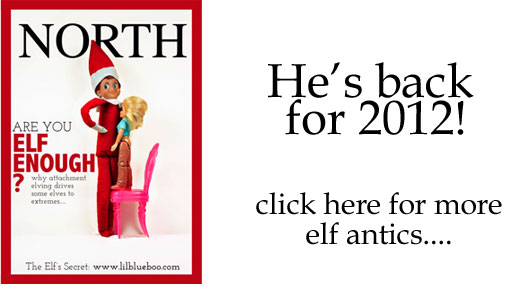 Comments
comments