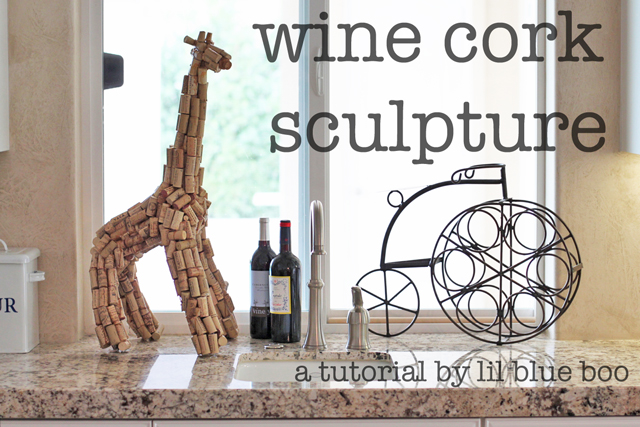 You can breathe a sigh of relief now….my tutorial on how to make a huge wine cork sculpture using just newspaper and wire hangers is finally here. I had to take it easy this weekend so Boo and I set up camp in front of the TV with the coffee table covered in corks and supplies. I let Boo pick the project and of course she chose the TALLEST of all land animals: a giraffe.  A snail or bird would have been much easier to tackle!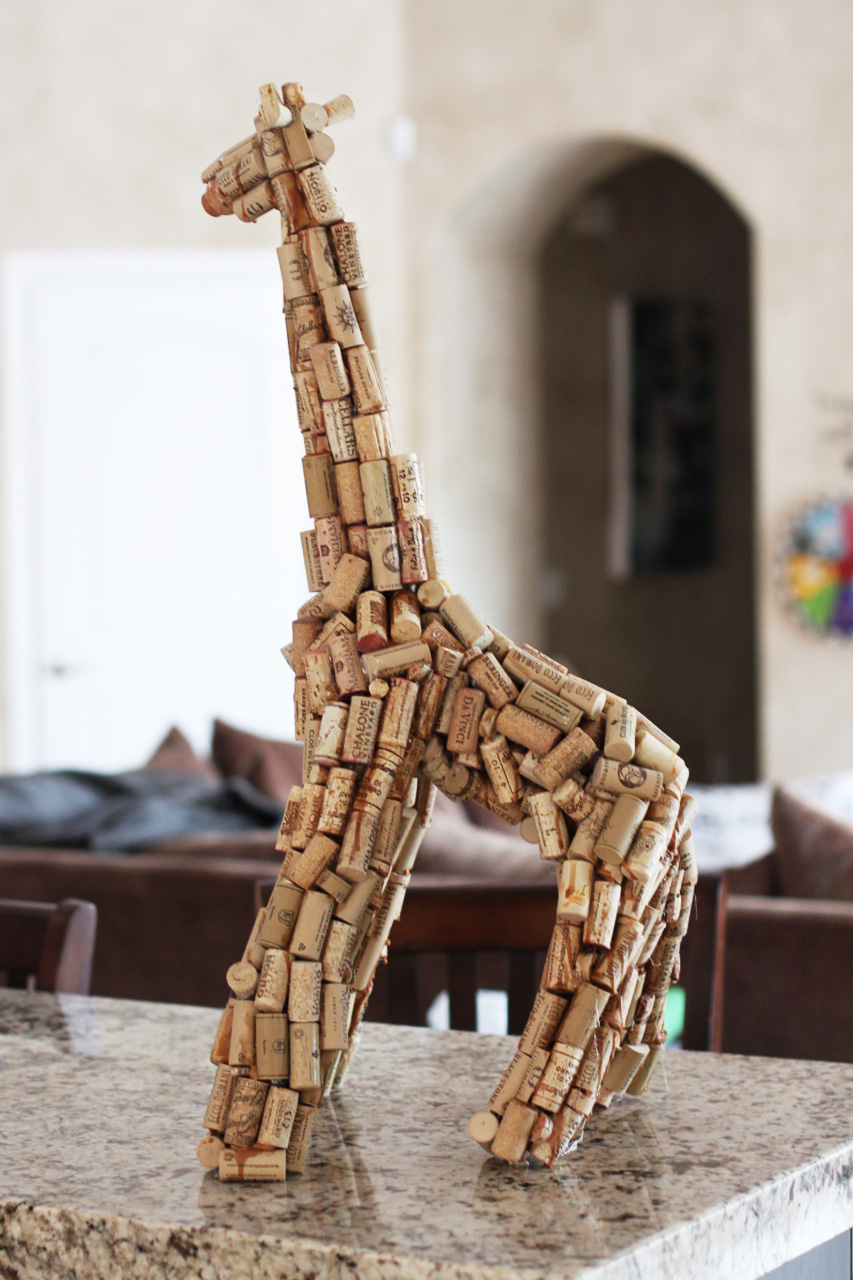 I've been collecting wine corks from friends and family this year with this project in mind.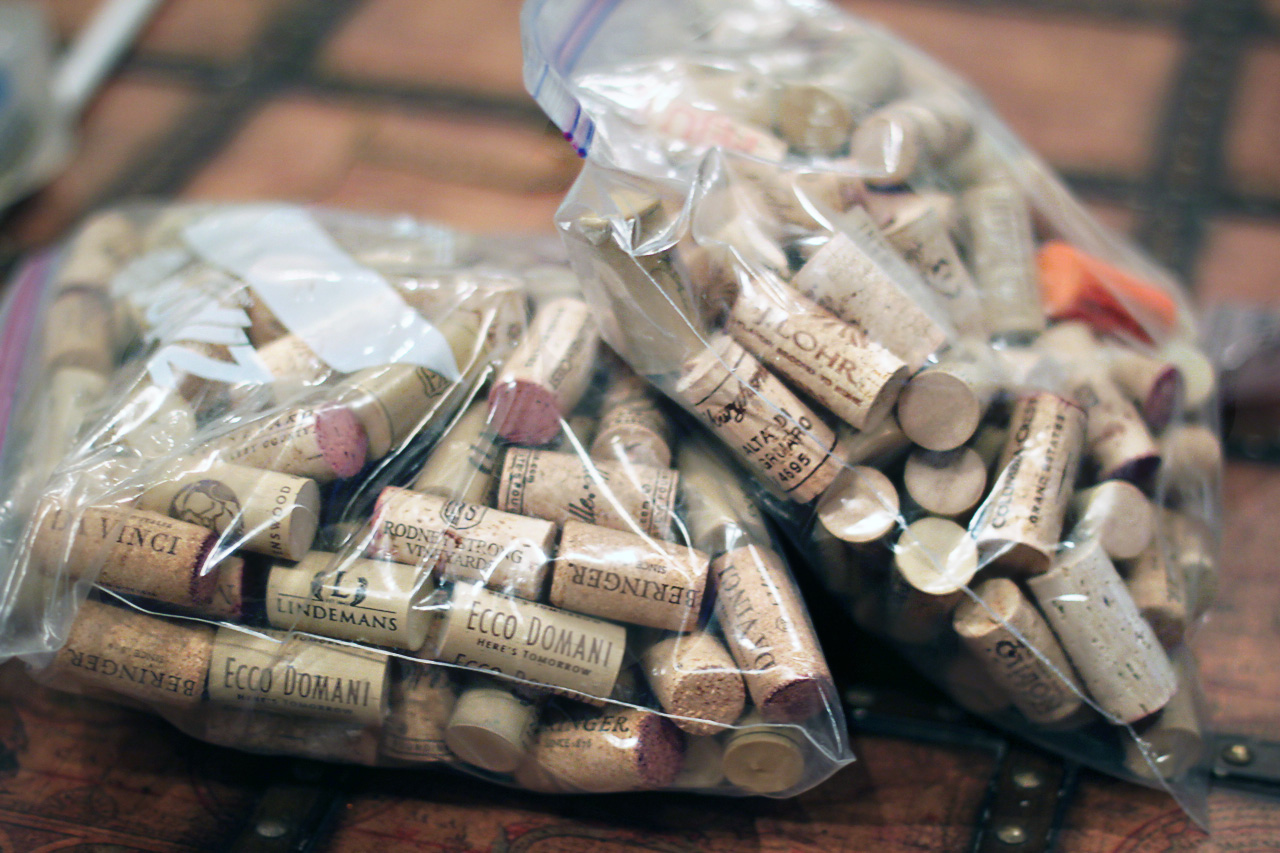 First we started off with wire clothes hangers…bending them into the shapes needed for the body, legs and neck. Using newspaper and packing tape we "bulked" up the body shape: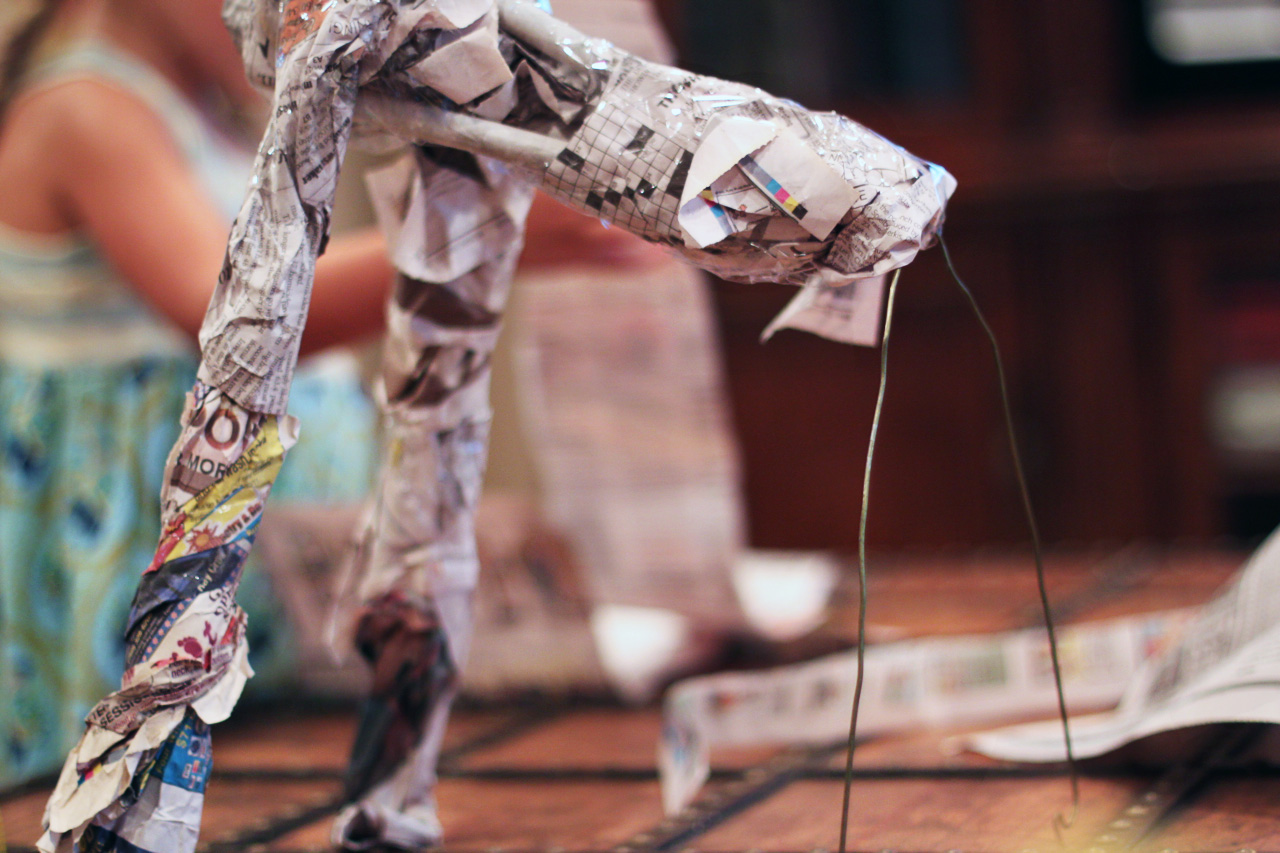 This step is completely optional…..but Boo wanted to add textured dry wall seam tape to the sculpture as her contribution.  It helped the corks to stick but I think we could have left this step out: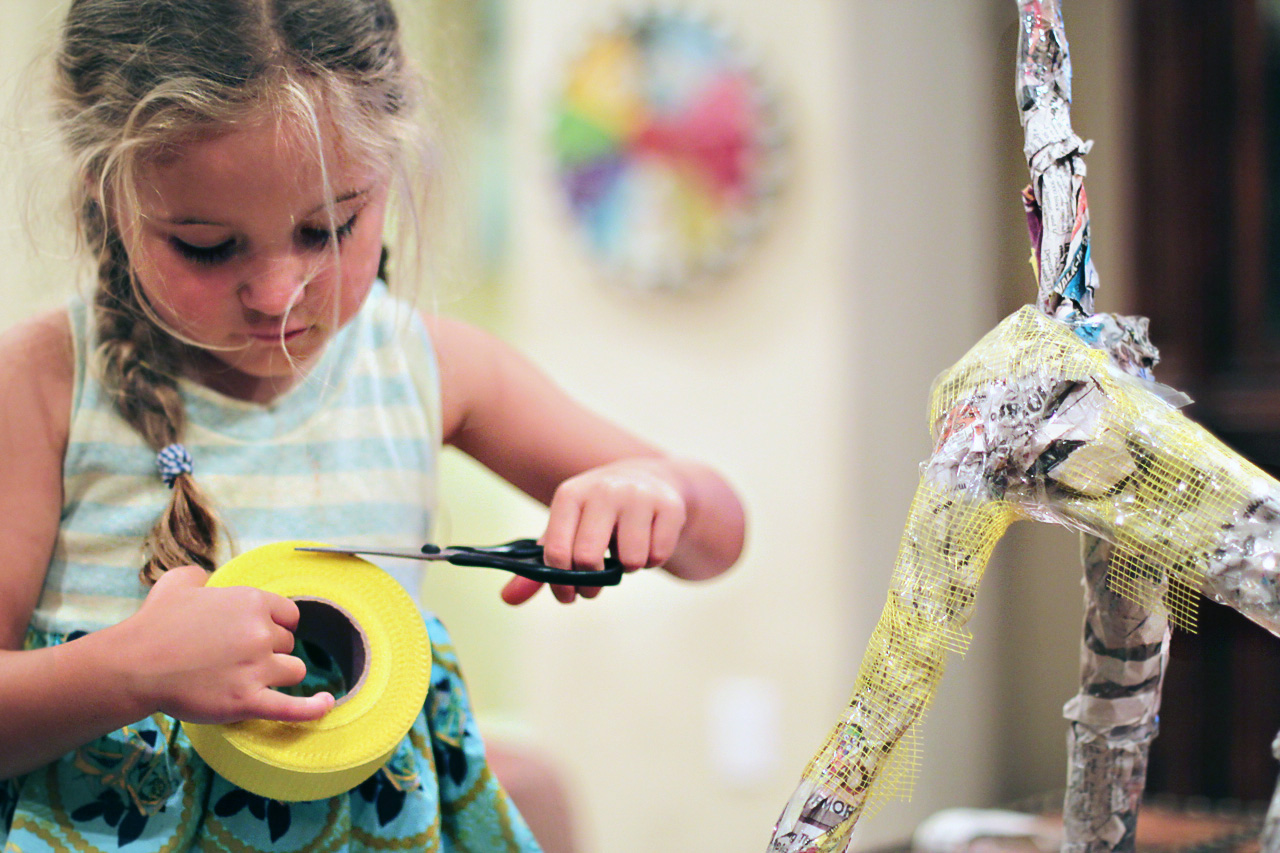 Once the frame for the sculpture was finished I used hot glue to start attaching the wine corks to the body of the giraffe. I started at the main body and worked my way slowly to the neck and legs:
Once a large section of wine corks were attached, Boo squeezed wood glue in generously between the corks and let the piece dry and set for a while. Wood glue dries the same color as the corks so you can be as messy as you like. This was a great job for Boo….nice and messy. She loved seeing the wood glue ooze out as she flooded the cracks: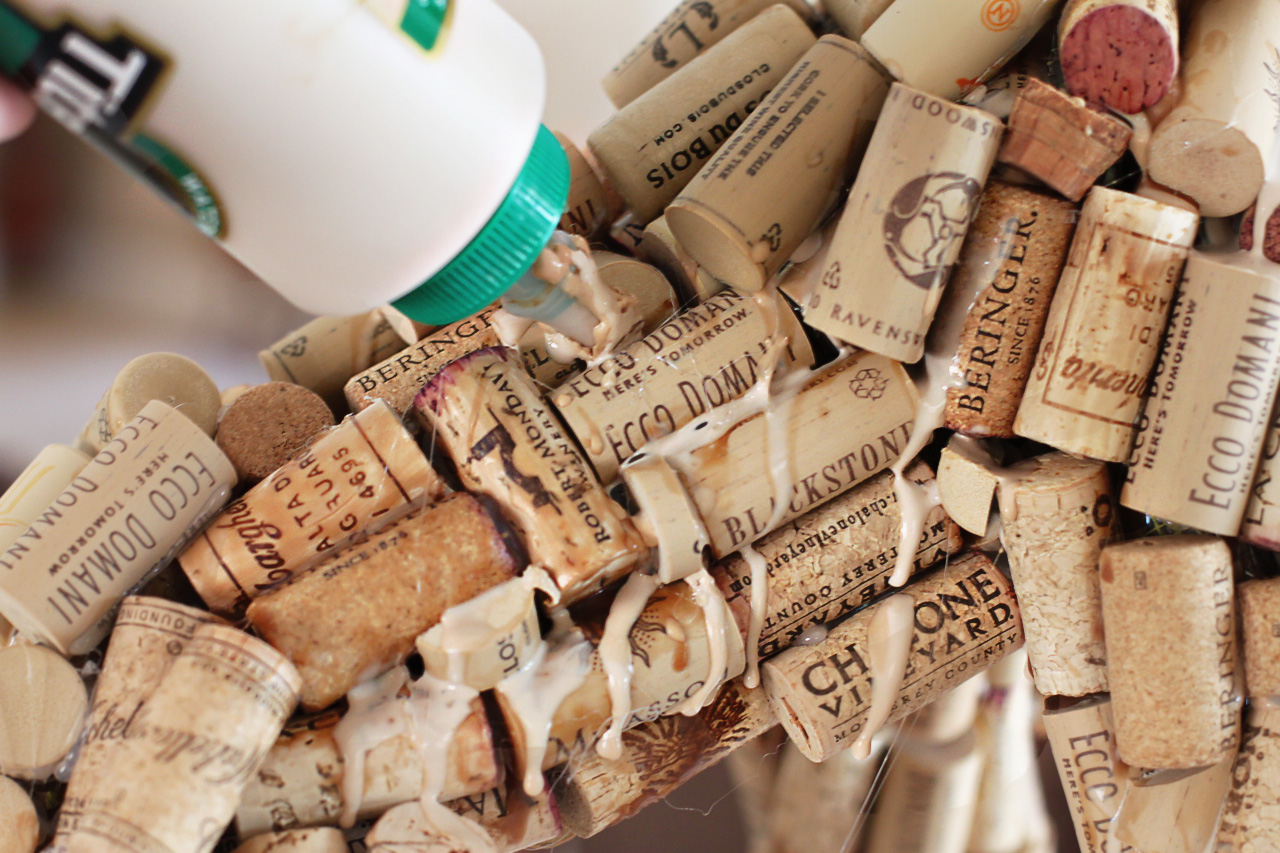 The finished giraffe!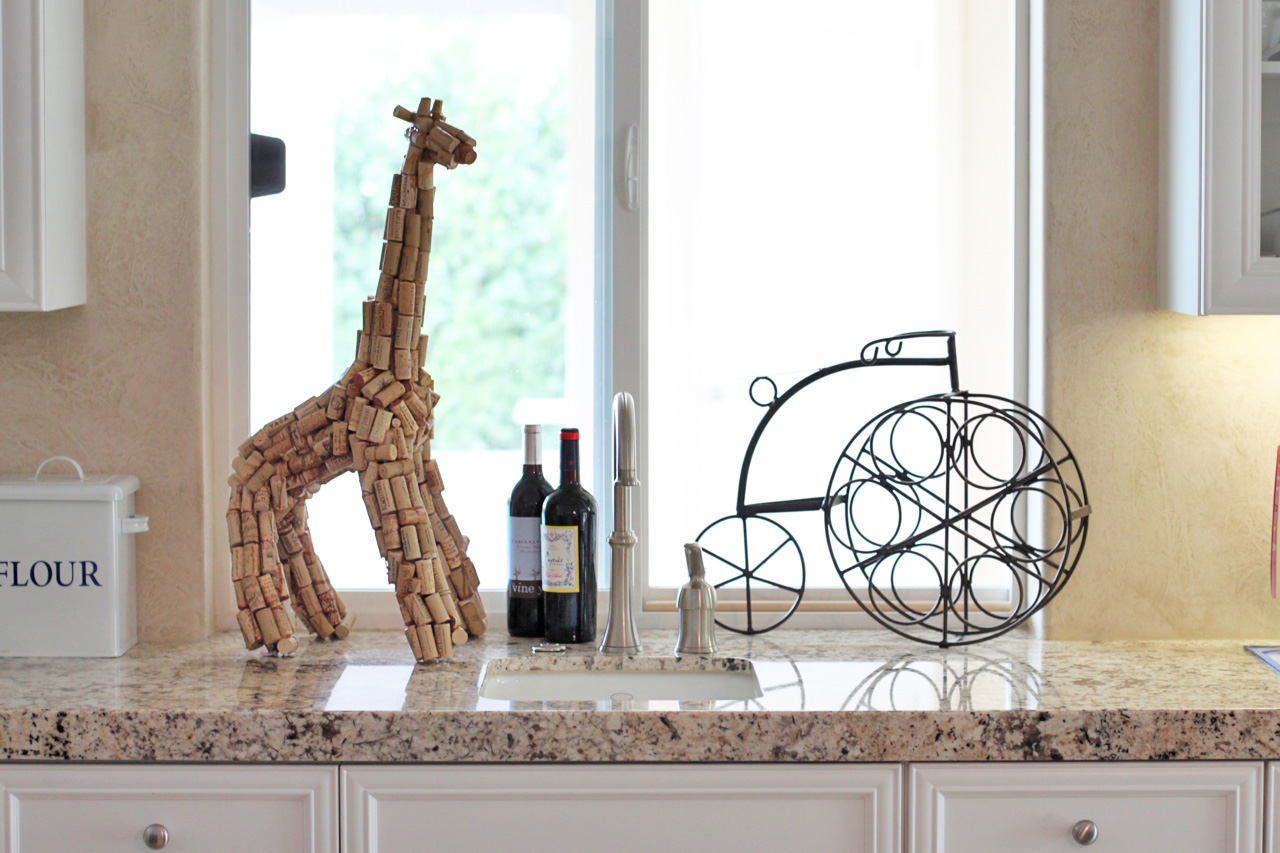 It's very sturdy with all the wood glue holding it together. The glue color made the entire thing more cohesive too:
A great way to decorate a bar area!
This post is featured on Babble's The New Home Ec.
If you have leftover corks make sure to check out some of my other posts on wine cork stamps: