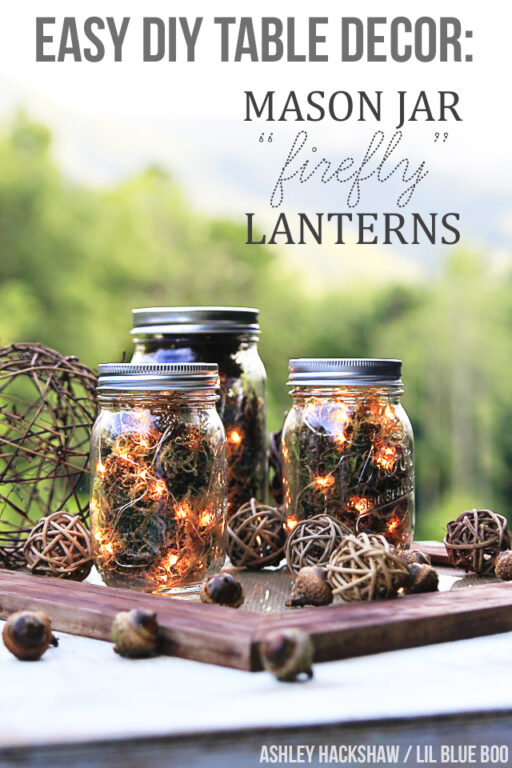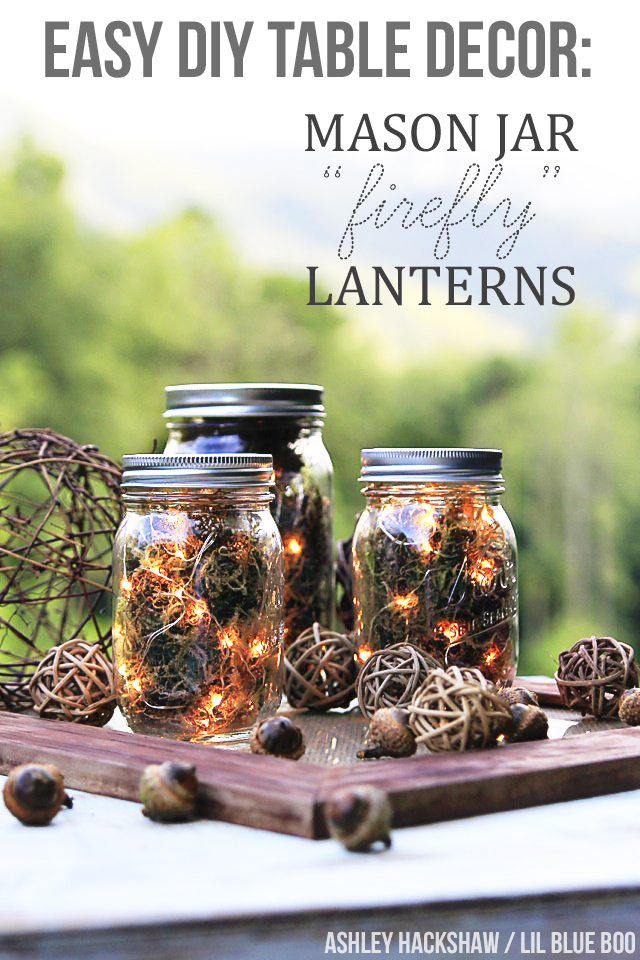 This month's theme for Michaels Makers is fall decor.  Fall is always hard for me because I rarely buy anything orange, yellow or red…all classic fall colors. But…I love acorns and barn wood and moss….so I made these cute little "firefly" inspired lanterns using mason jars and Michaels' LED string lights (found in the floral section of the store):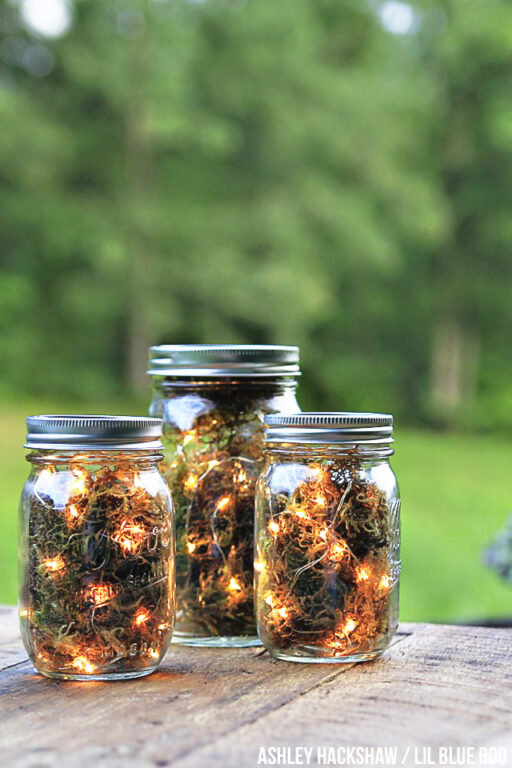 I also made the barn wood tray and the small rustic twig balls but I'll follow up with a tutorial on those. The acorns were collected on the Hemlock Inn driveway tonight: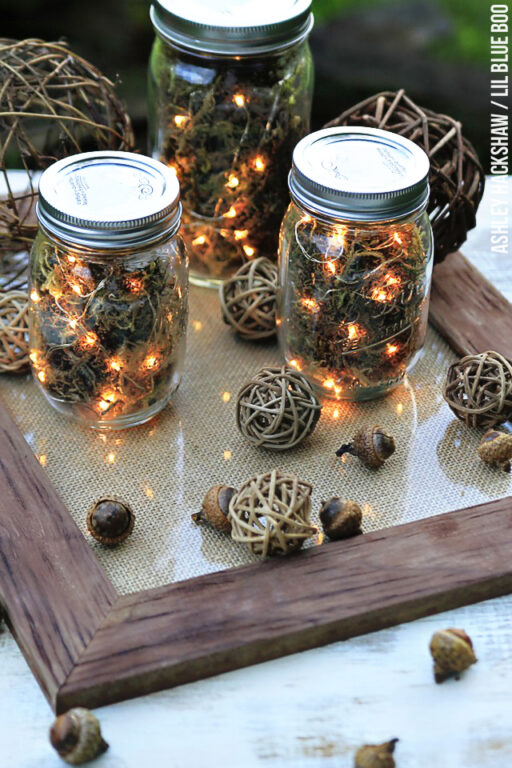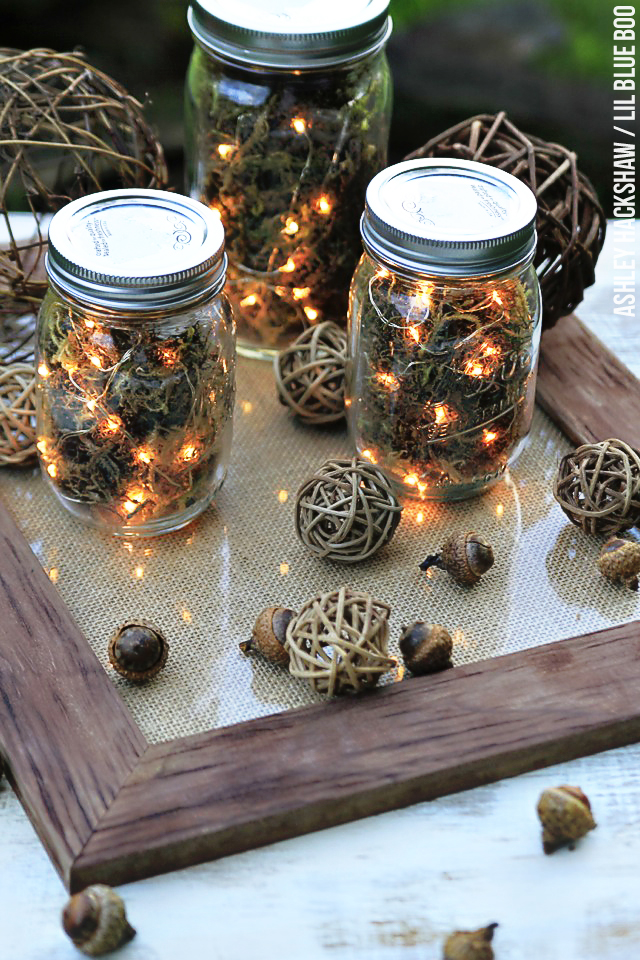 To make the lanterns I used a mason jar and a battery operated set of LED string lights from Michaels.  Each set of lights takes 3 batteries and the pack can be tucked nicely into the back of the jar.  I used dried moss to give the inside of the jar an earthy rustic look. The great thing about the lights is that you can leave them on "timer" and they will come on at the same time each night.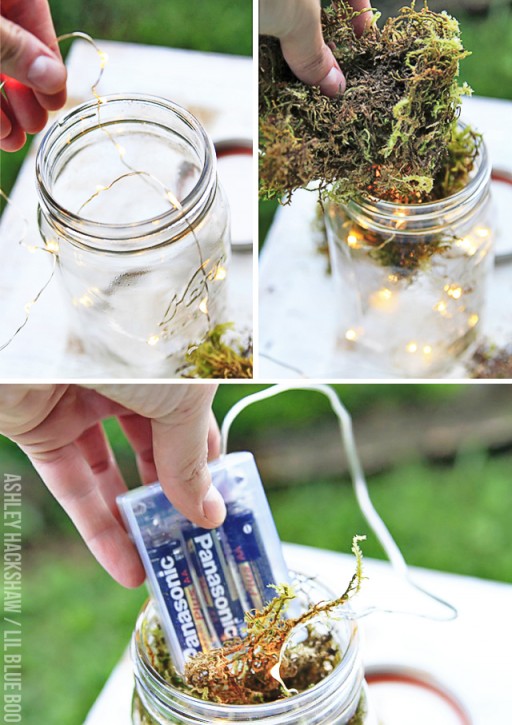 An easy way to decorate a table for fall entertaining: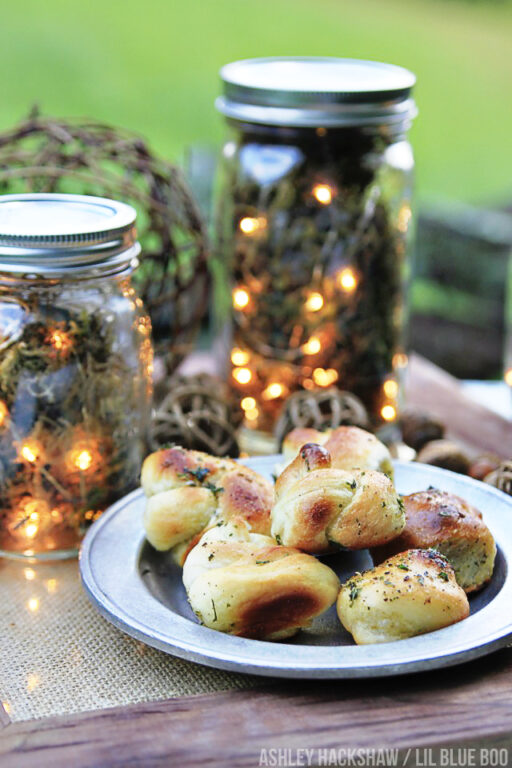 Looking for autumn inspiration? Check out Michaels' Fall Market lookbook!

<!– end InLinkz script —>