Went to Loma Linda today for another checkup with Dr. R. My mother-in-law Gale went with me…..I call her my "scribe" because she always asks all the good questions and remembers every little detail. Every time I step into a doctor's office I get "white coat syndrome": I start sweating (my eyebrows start first), my blood pressure goes through the roof and I forget everything I was supposed to ask (even if I wrote it down) and I don't hear much of anything. So…I either need a scribe or a tape recorder….but a tape recorder wouldn't be my advocate like Gale is! I have Gale repeat stuff back to me when the doctor leaves the room and I scrawl it down so I don't forget…..and she seriously sounds like a tape recorder….she remembers it word-for-word…..this is my secret "how annoying that I have to write this stuff down" handwriting that no one is ever supposed to see: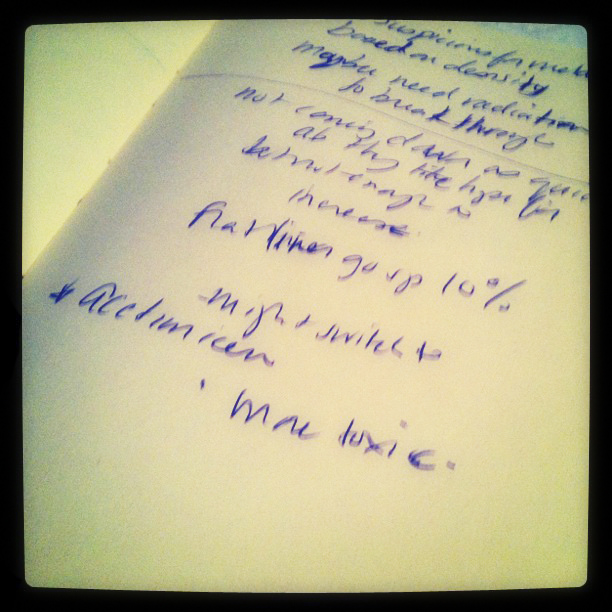 So, my HCG levels aren't coming down as fast as they should be. Apparently they should be down in the hundreds by now…..and they are still around the 2,000 range.
Dr. R had another radiologist take a look at my MRI scans and he said my liver looks suspicious for metastases. I love that they use the word "suspicious" as a medical term……it sounds very suspicious in itself. The high levels might be due to the cancer on my liver…..that it's too dense and may need radiation. Anyways, early next week I'll have another more in depth MRI focusing just on my liver….that will tell us more. They can't do a biopsy because the liver would bleed and lord knows I don't want to lose any more body parts!
When we first got to the doctor's office the nurse asked when my last pap smear was:
Me: 2009, I think.
Her and Gale: 2009?!?
Me: Um, yes….my favorite doctor retired and I didn't feel comfortable going to anyone else yet. Anyways, I'm not sure why this is relevant….they just removed my cervix. There's no more "pap" to "smear".
There was a little concern about my weight loss. Oh, apparently I should have told my primary care physician that I have cancer. Who knew? I told Dr. R. "I can only see one doctor at a time…..don't you feel lucky?" They win, I have an appt with Dr. Y on Monday right after my chemotherapy. "Hi Dr. Y….I haven't seen you in a year, here's a stack of medical files just in case I need you." That was a hilarious call with the appointment desk:
Appointment desk: And why are you coming in?
Me: Oh, I just want to chat with Dr. Y and update her on how I've been doing lately.
After Loma Linda, we drove a little farther down the 10 to visit Gale's nephew Cole who was flown last night from Hawaii to a rehabilitation facility in California. It just worked out perfectly that we got to see him. Cole was in a very bad car wreck in Hawaii a few weeks ago. Cole has a long road ahead of him and we are praying for a full recovery. I know the flight was so hard on him and his mom and Mark. He opened his eyes when we were there though and looked straight at us! I could see him in there…..I truly think it will be just a matter of time before he is responding more and more. Any prayers that were coming my way……please, please send them to Cole. Dear God, I won't ask for anything else, just please heal Cole.
We passed this place on the way to see Cole…..I think my long lost twin may own it (and it has a drive through). Maybe "she" will relocate to Palm Desert: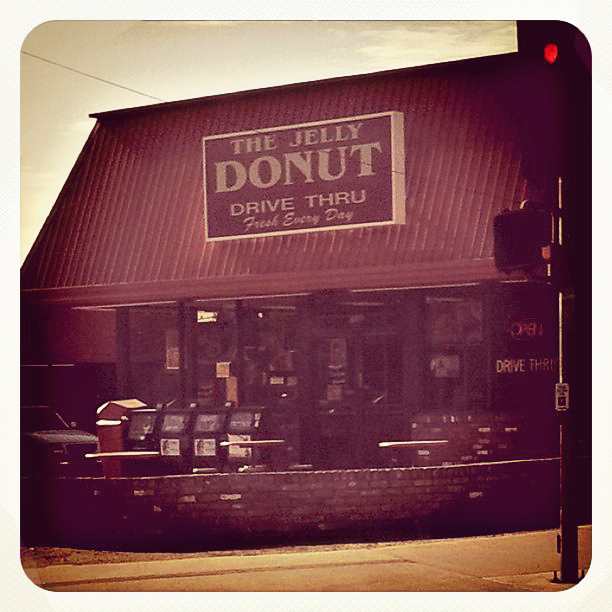 Right now I'm addicted to these Dare Maple Leaf cookies that my hubby's office neighbor Kim gave us. Brett brought them home and said you have to try these….they are the best cookies ever. I was skeptical….because I do eat a LOT of cookies. But seriously, they might be the best cookies ever. Now I just have to find where to buy them. I have to ration the box so it will last longer.  Let me know if you see them in a store so I don't have to buy them online!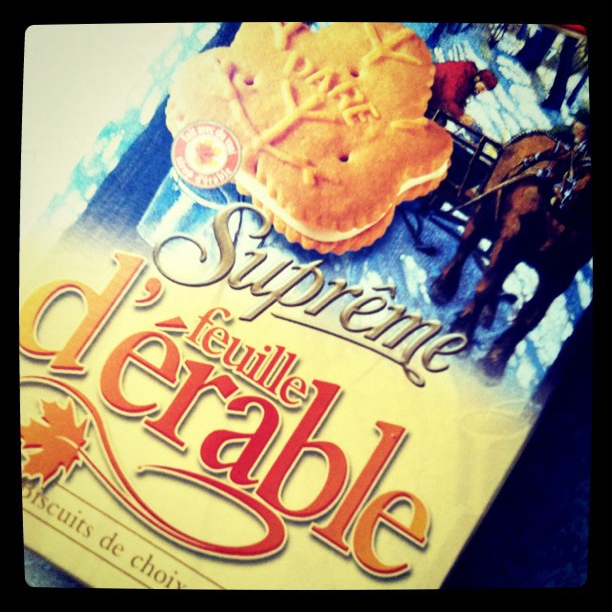 I'm resting now after a long day……and watching Real Housewives reruns…..my favorite line of all time: "Who's gonna check me Boo?" from Atlanta's Sheree.
Who's gonna check me Boo?
I just like saying that.
XOXO,
Ash
P.S. The Choose Joy bracelets sold out but we ordered many more!  I'll let you know when they are back in the shop. Check out the Choose Joy page if you haven't had a chance yet. Have a great weekend!