Sienna is all about dinosaurs right now (since seeing Ice Age). Not much out there for girls though….so we had to improvise. I drew the T-Rex skull from a photo of a skeleton…..it probably isn't very anatomically correct but Sienna yelled "DINOSAUR…….RAWR" when she saw it and that is good enough for me! I was putting "Cutie-Rex" on the shorts but Brett came up with "Q T Rex"….. love it!
The great part is this can be an applique for a girl OR boy!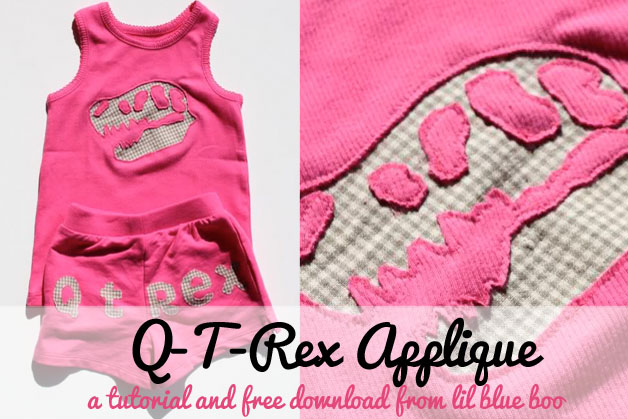 The tank top is
reverse applique
and the shorts are
regular applique
(click on the links for the tutorials).  I've uploaded my applique sketch at the bottom of the post if you want to make one for your little boy or girl too.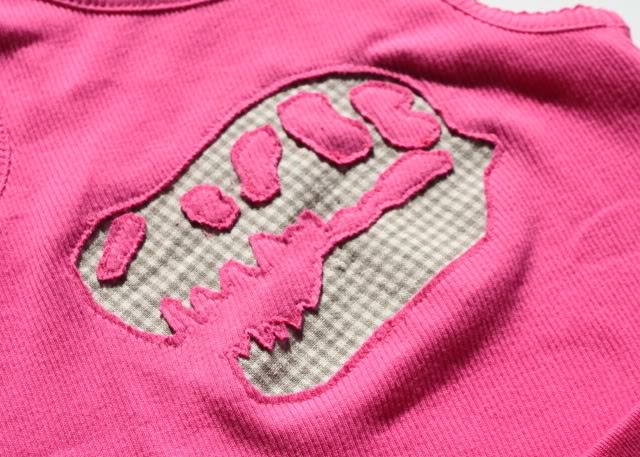 *Copyright © 2009 by Ashley Hackshaw. All rights reserved. This applique is for personal and home use only.