New pattern in the shop! A favorite from the clothing line so I've added it to the pattern line: The Asymmetrical Leggings…..and even added a miniature pattern for the American Girl style dolls.
Pattern can be sewn with regular sewing machine or a serger.  Any stretchy cotton/lycra/spandex blend works great as well as stretchy ribbed cotton like the kind used in tank tops.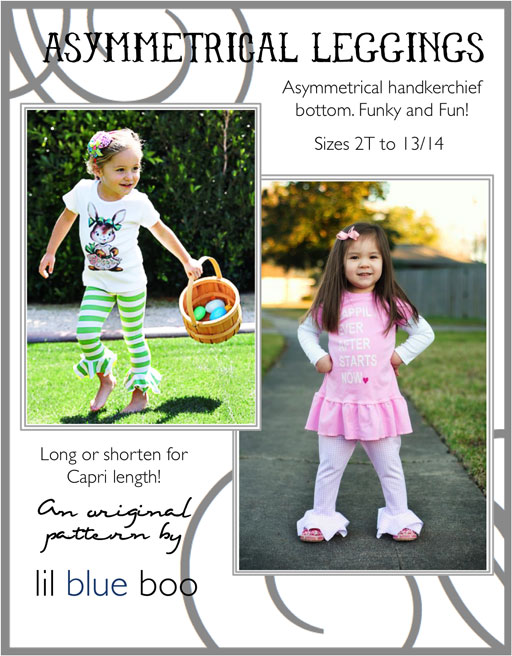 With Boo's new American Girl obsession a few of you saw this coming…..yep, that's Pf-1221 doll or "Grace" as we now call her: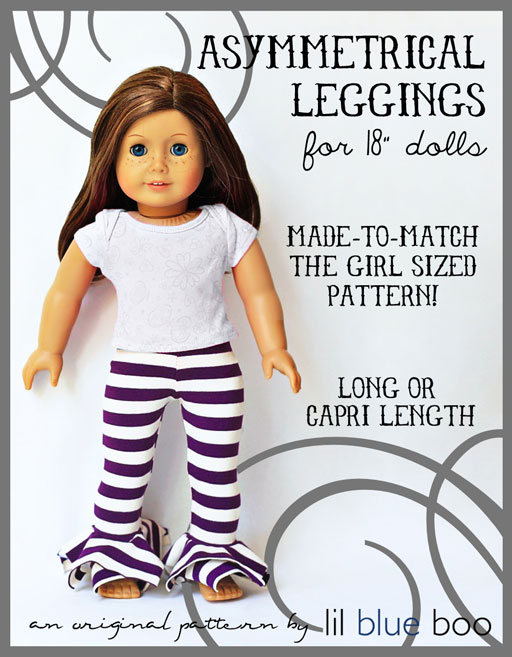 The leggings are easy to make and are for almost every season! Make them capri length or full length: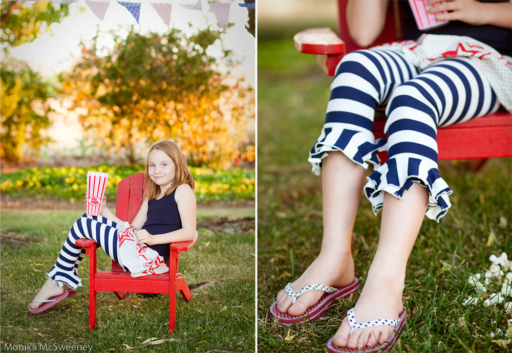 These are Boo's favorite leggings and I love how she looks like a little elf in them: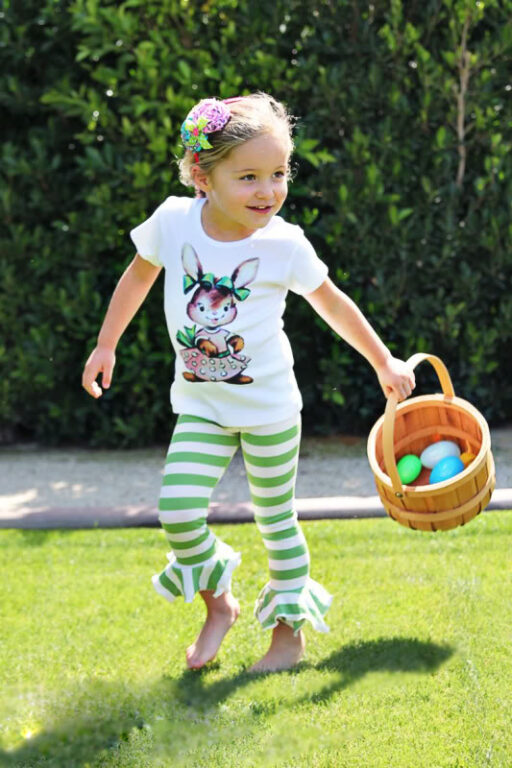 A few of my friends, Katherine, Olivia, and Melanie tested them out for me. I love their fabric choices: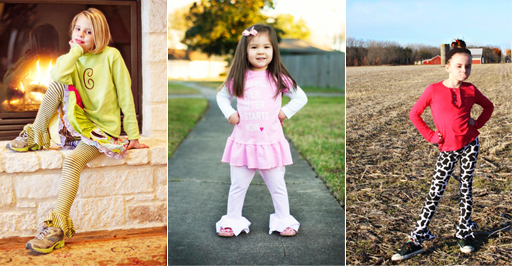 Both patterns are available in the shop now!  More in the pipeline……for girls and dolls…..stay tuned!