A few DIY handmade Valentines Day gift ideas for the crafty enthusiast. These are a few things I've made over the years that have been favorites in our family. Click the links or the photos to see the full step-by-step tutorials and supply lists. These gifts are certain to be held onto and have sentimental value long for years to come!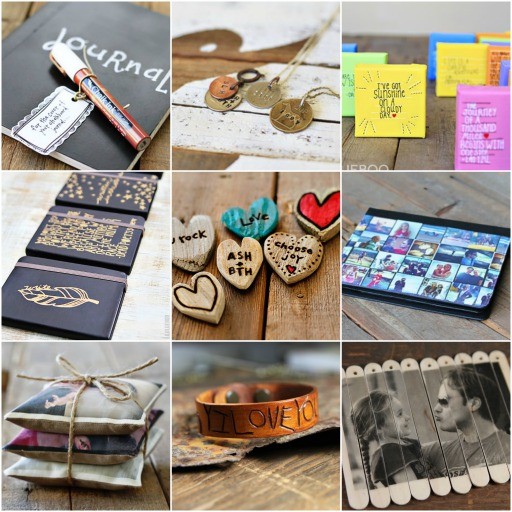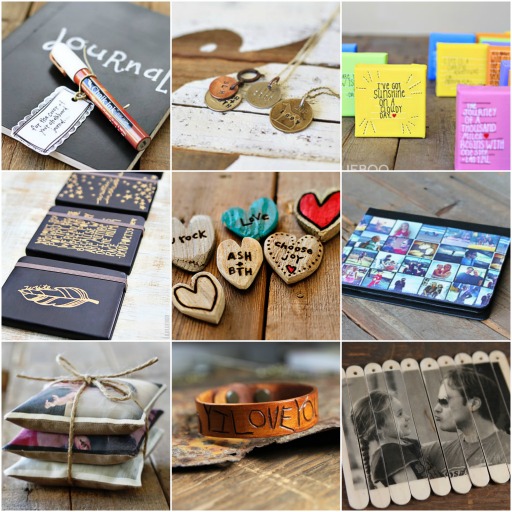 DIY Handmade Valentines:
These driftwood hearts were embellished using a simple wood burning tool. You can make your own hearts or order them online and add your own touch to them using paint. A variation if you can't find the right wood is to make them from cardboard or find heart shaped stones.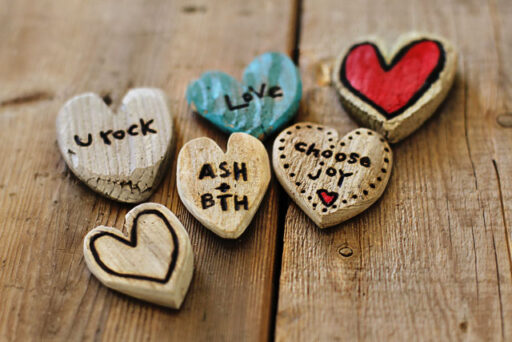 I love the weight of these little photos as beanbags. These were made using photos from Instagram. They can also be made as cedar sachets to keep in drawers to keep moths away. Simple to make, they can even be hand sewn if needed.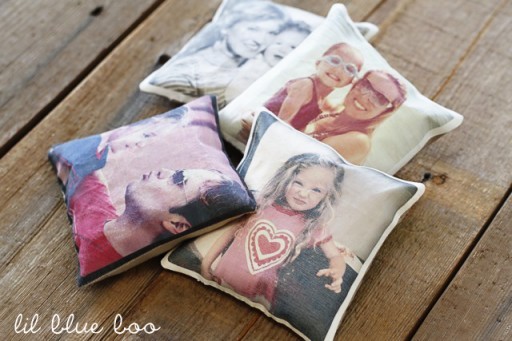 We made these a few years ago to hand out for Random Act of Kindness Week. They were just spray painted pre-made art canvas and we used paint pens to add the quotes! You can see all the quotes we used at the tutorial link.

Capture that cute handwriting forever on these easy to make leather bracelets. You can purchase the bracelets in bulk at the craft store. Have your kiddo write on the band and then use those linoleum carving tools from art class to make the handwriting permanent! Can easily be tweaked to be made more masculine or feminine.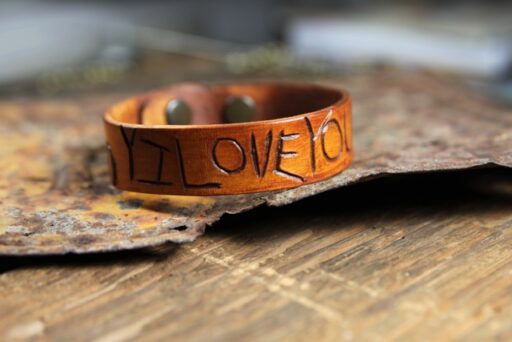 So easy to make…and popsicle sticks are so easy to find. All you need is a photo and some gel transfer to make these simple puzzles. If you don't have gel transfer you can use Mod Podge and just apply the photo directly to the sticks.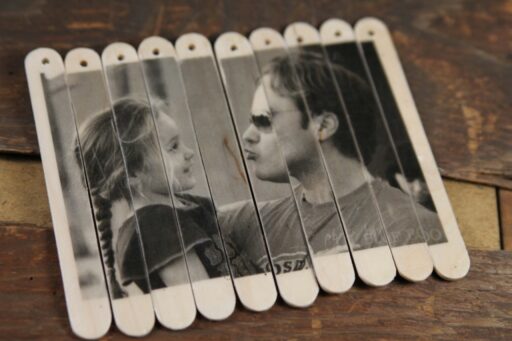 Add dates and initials to coins to make them sentimental jewelry pieces. I have coins from all over the world that I've marked with dates as well to remember my travels. It's fun to find pennies with the birth year of someone special and stamp it with their initials too. All the steps and supplies can be found here.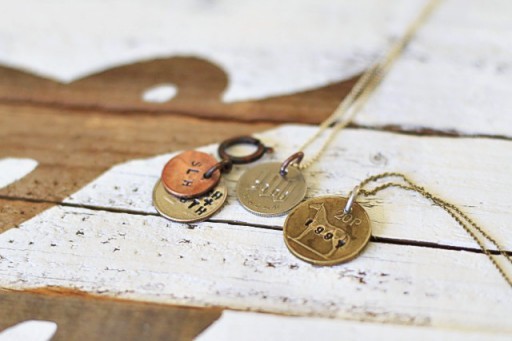 Yes I made this! Using a photo transfer iPad case. I selected a bunch of different photos of our family and created a collage, printed it out and then ironed it onto the case. We still use this every single day and I love that it has so many great memories covering it. If you can't find the photo transfer case then you could print the photos out onto card stock and apply them using Mod Podge to any generic fabric case.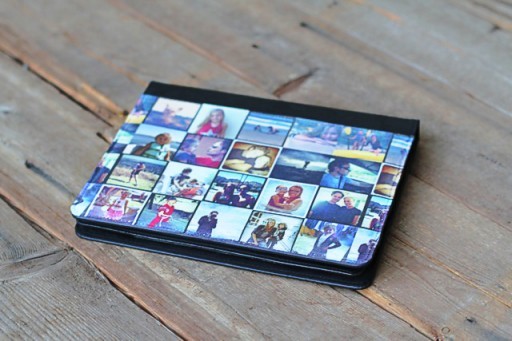 Everyone needs a journal! From photo transfers to chalkboards check out these different methods of personalizing simple composition books. Check out this post on how to make a Family Journal!  and this one on how to make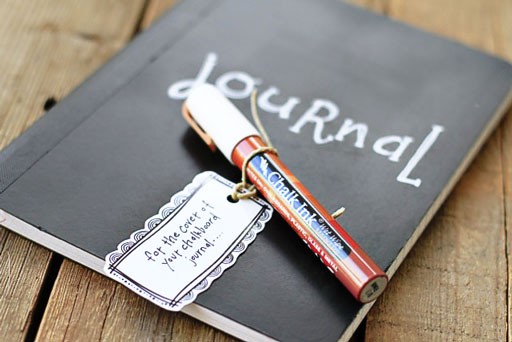 Another easy gift that they'll actually use: Sharpie journals. Cover with a quote, hearts or an image that speaks to you. These are small and compact and perfect for taking notes or keeping passwords or addresses nearby.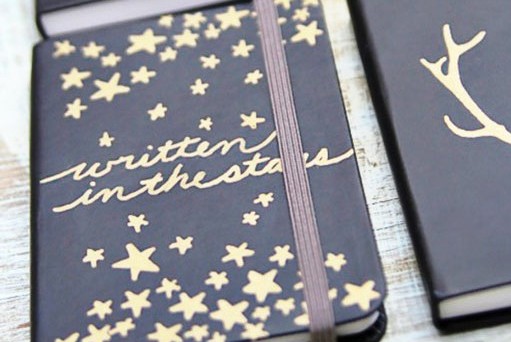 Only two weeks left to make it a DIY handmade Valentines Day! Check my DIY Pinterest page for more handmade ideas!