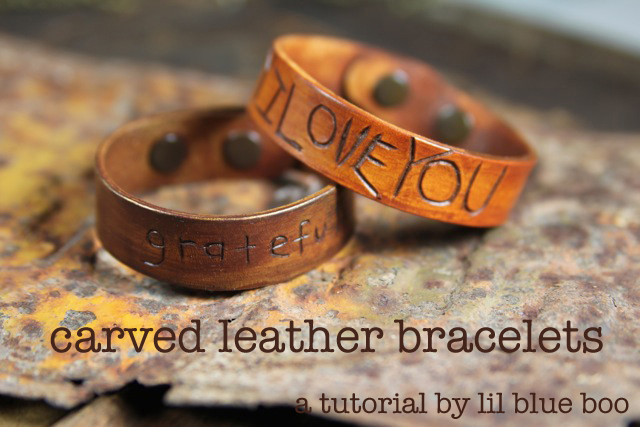 Father's Day is coming up so Boo and I made Mr. Lil Blue Boo this hand carved bracelet: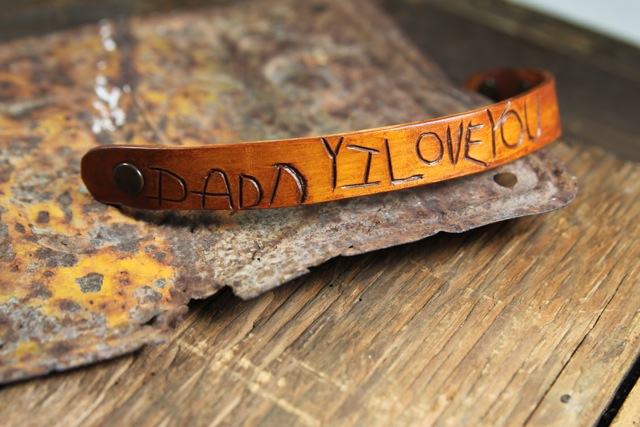 It says "Daddy I Love You" in Boo's handwriting: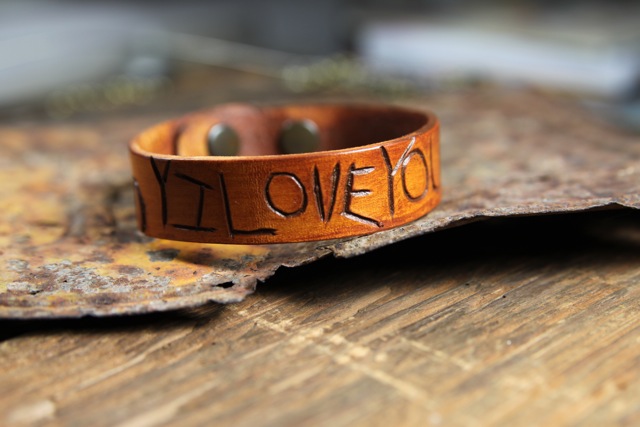 First I started with a basic leather cuff (from Dharma Trading, pre-cut with hardware already attached) and used a razor blade to cut it in half: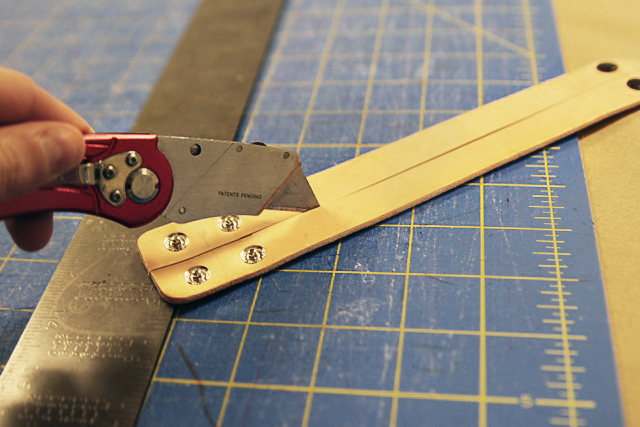 A cuff becomes 2 bracelets!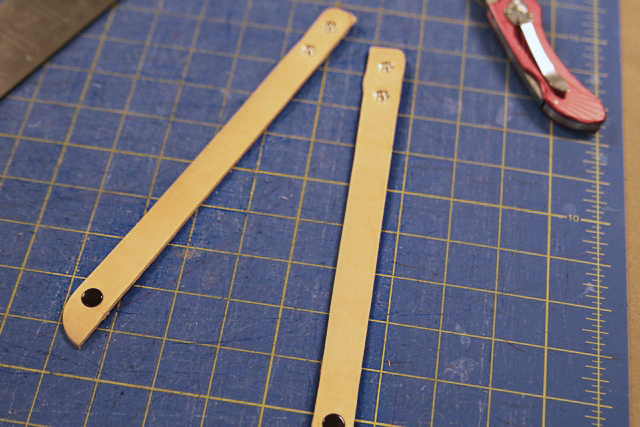 I used small detail scissors to trim the edges to make them symmetrical: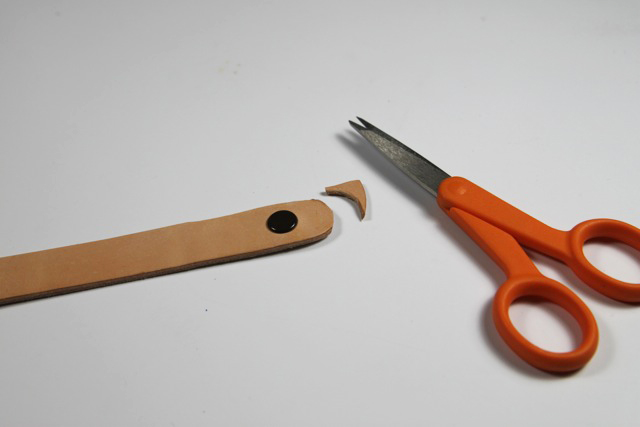 Ready to embellish: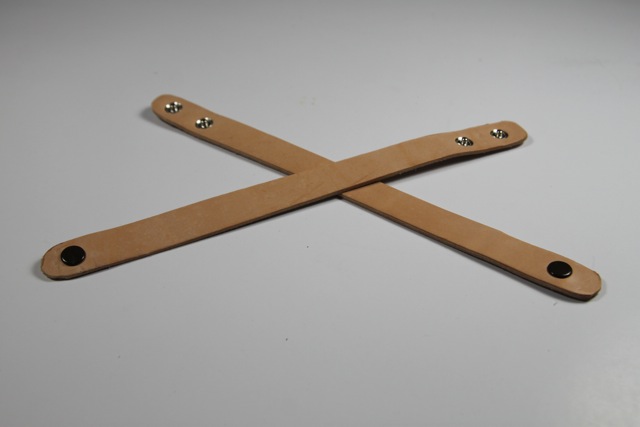 Boo wrote her message to Daddy on the bracelet: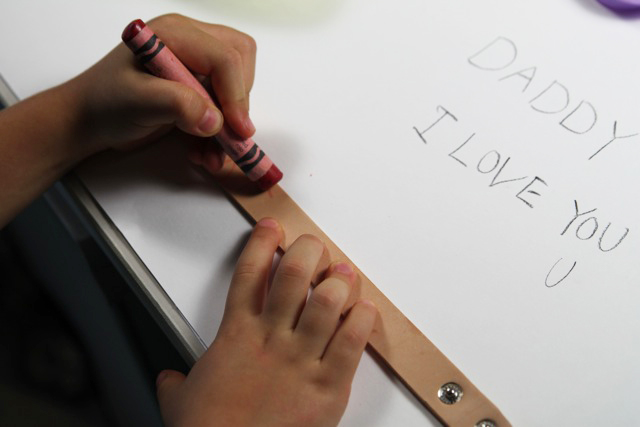 Using a set of basic linoleum cutting tools…..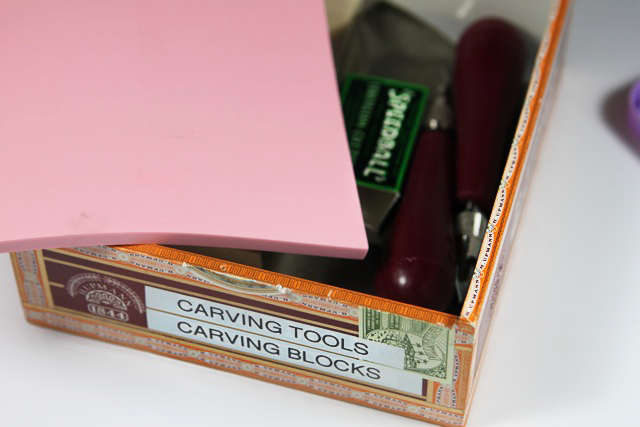 ……I carefully carved out the letters: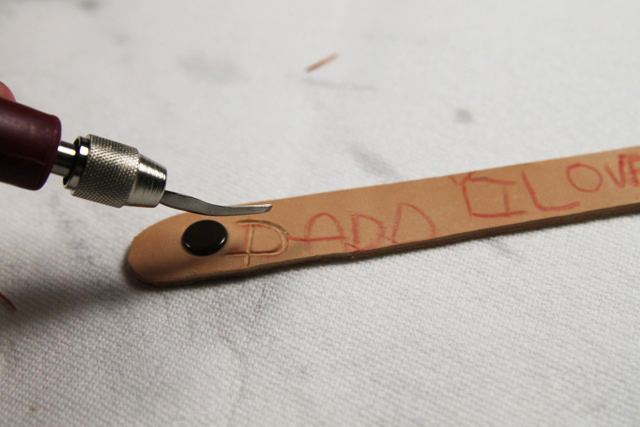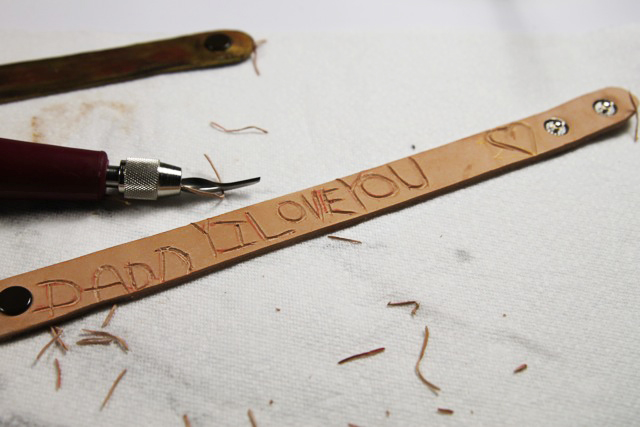 Next I painted the bracelet with basic leather paint (in English Tan) making sure to get a lot of paint down into the carved letters: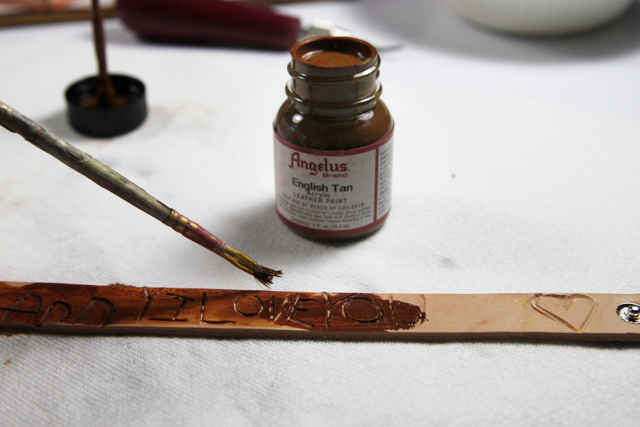 Next I wiped off the paint using a damp cloth so only a thin layer was on the leather.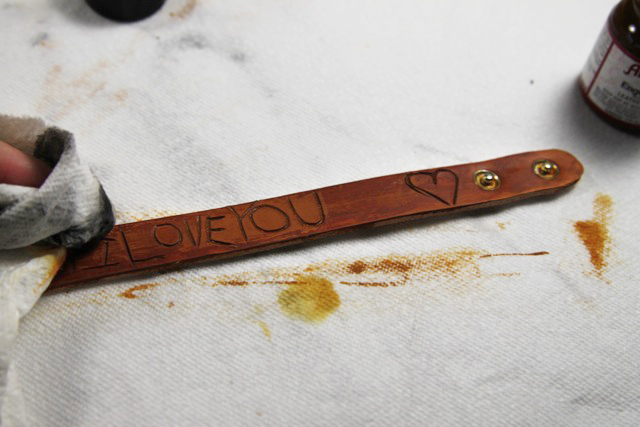 I painted and wiped it off several times to achieve a distressed look. Then let it dry completely: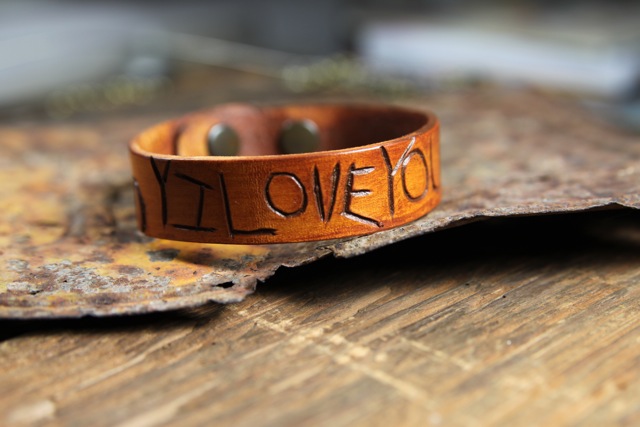 Boo couldn't keep this secret from Daddy and wanted to give him his bracelet immediately: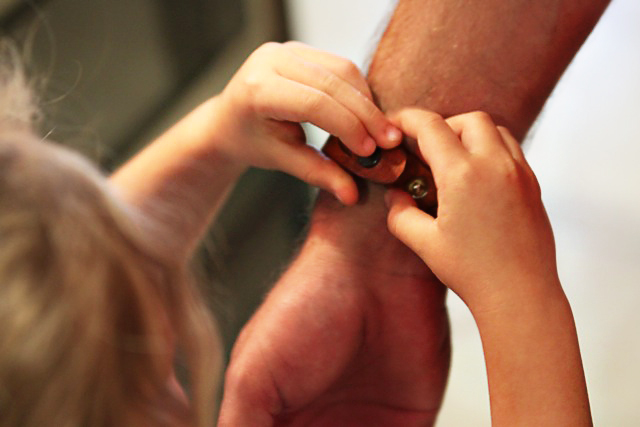 A perfect gift to Daddy from his little girl: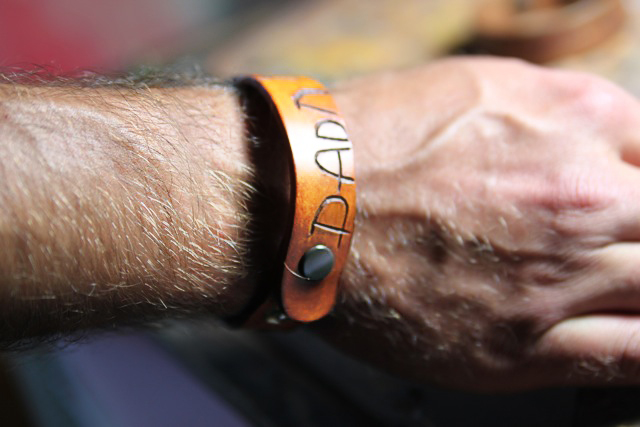 I made the "grateful" bracelet for myself: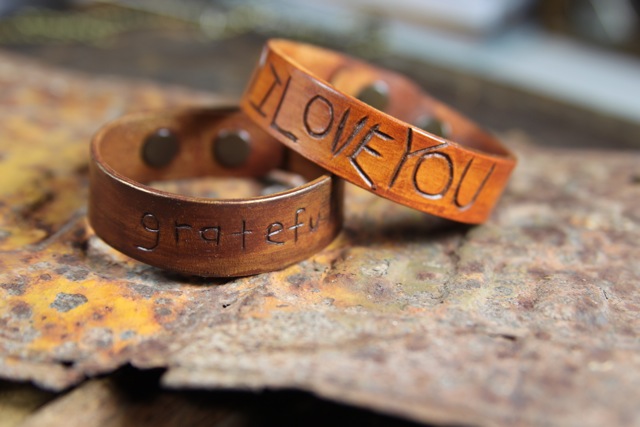 What will you write on yours?
-Ashley