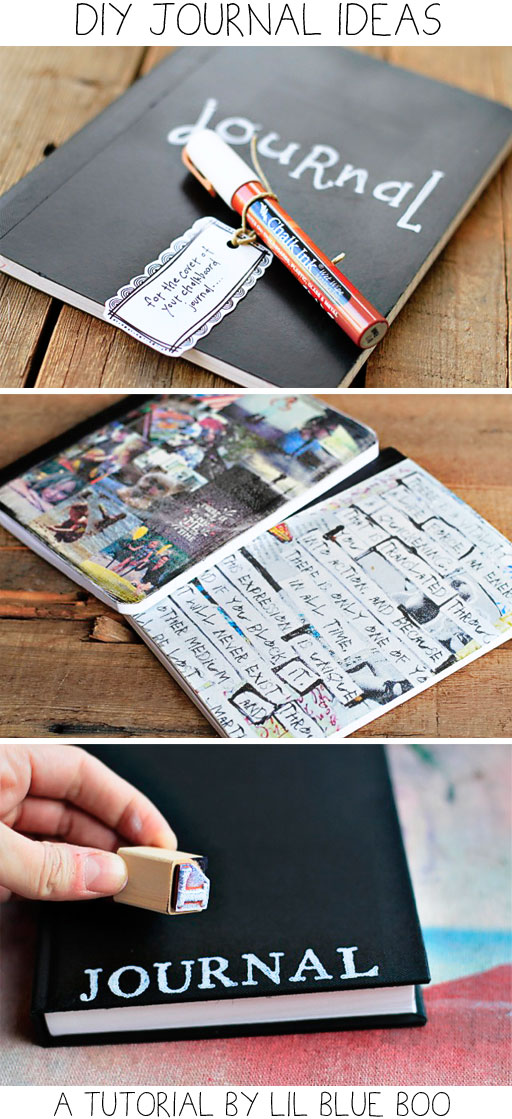 I love making journals……here are a few I've made recently:
A simple stamped journal: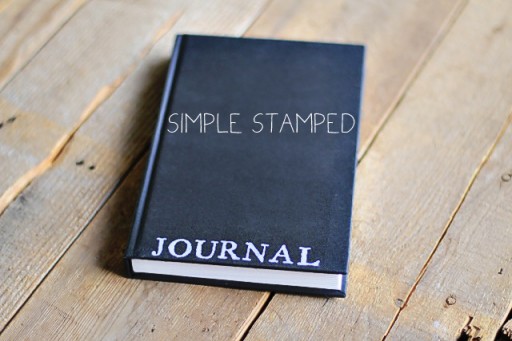 I used an inexpensive sketchbook journal from Michael's and used foam stamps with white ink: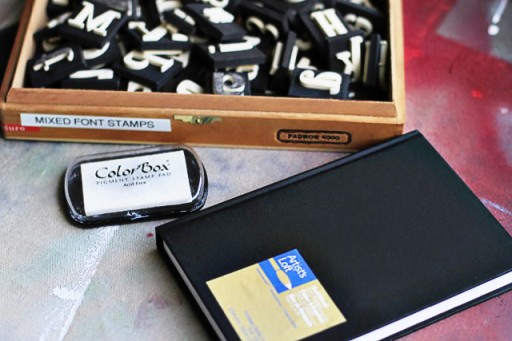 Stamp and allow to dry!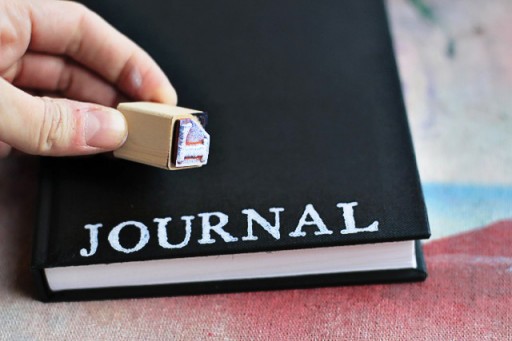 Some Chalkboard-style journals……you don't want to use chalk on them…..but Chalk Ink works amazing!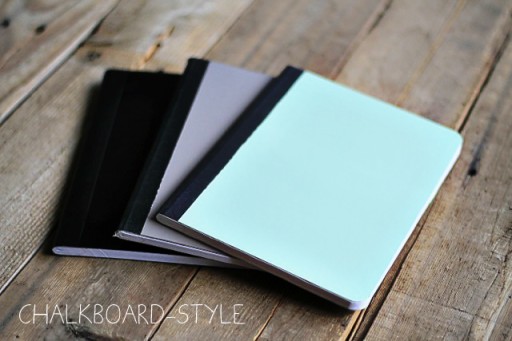 I started with regular old composition books. Note: not all composition books are equal! make sure you buy the ones with the sturdy cover.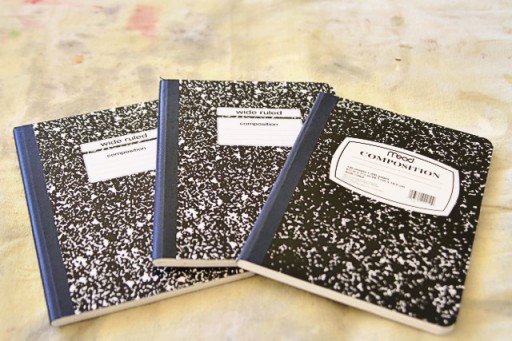 I applied chalkboard paint….this color is from Martha Stewart's line: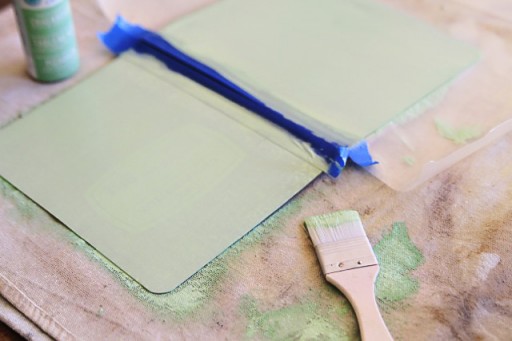 The black journal was spraypainted. When the journals are dry I let them cure for about 24 hours and then use Chalk Ink markers to sketch designs and quotes on them: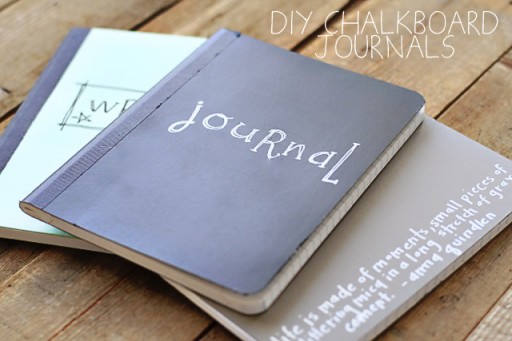 To remove the Chalk Ink just use a wet wipe….and if it leaves a "ghost image" just swipe it lightly with a Magic Eraser:
How about a custom photo cover or scanned artwork? This would be great for Christmas…..maybe add some kid's artwork: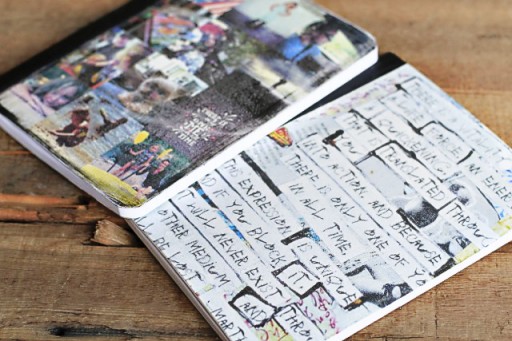 I scanned in some artwork and printed it onto T-Shirt Transfer paper first: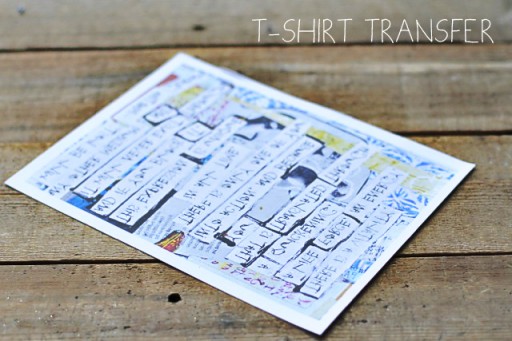 I painted the cover of a composition book with Gesso primer first (Gesso is slightly absorbent and helps to absorb the transfer paper):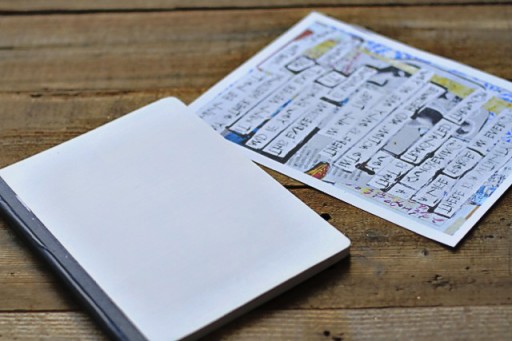 I ironed the transfer onto my cover: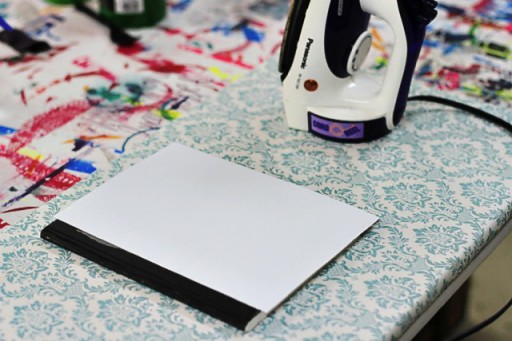 Instant custom cover!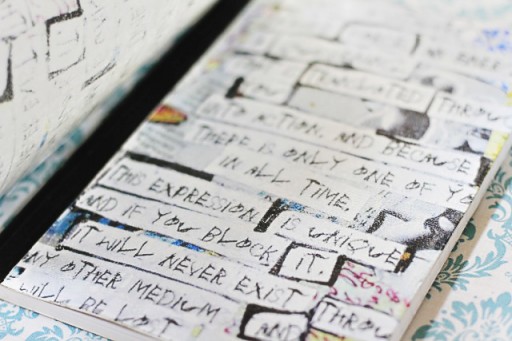 If you mess up the transfer at all just use some sandpaper to scuff the whole cover up to make it look distressed on purpose: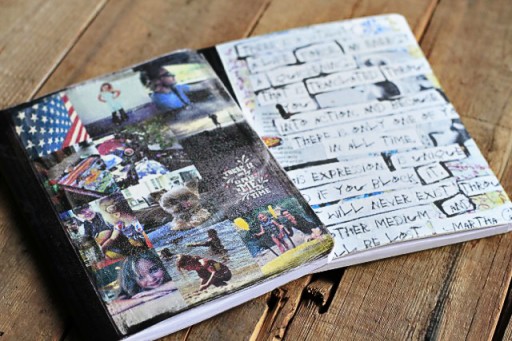 Materials used:
Chalk Ink Markers
Composition Notebook
Martha Stewart Green Chalkboard Paint
Martha Stewart Gray Chalkboard Paint
Krylon Chalkboard Spray Paint
Acrylic Gesso
Super Soft InkJet Transfer Paper
Make sure to check out the DIY Journal Kit downloads! Click the image below: