Two years ago I found this amazing metal globe at a thrift store and I thought our magnetic poetry set would be a fun addition to it. Sienna and her friends can't resist moving the words around. I love the little messages they leave me…often very profound: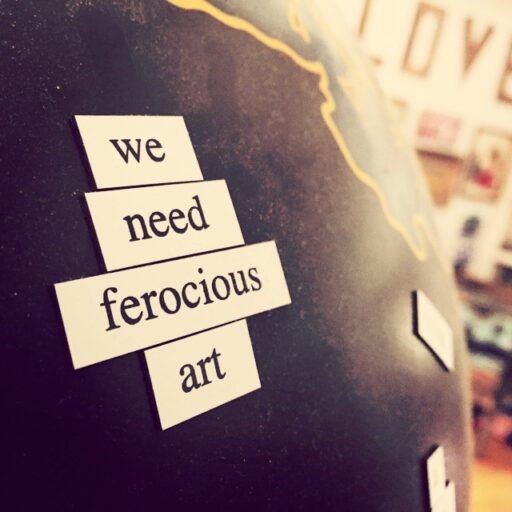 It's also a great way to overcome writer's block which is how Magnetic Poetry came about in the first place by it's inventor Dave Kapell: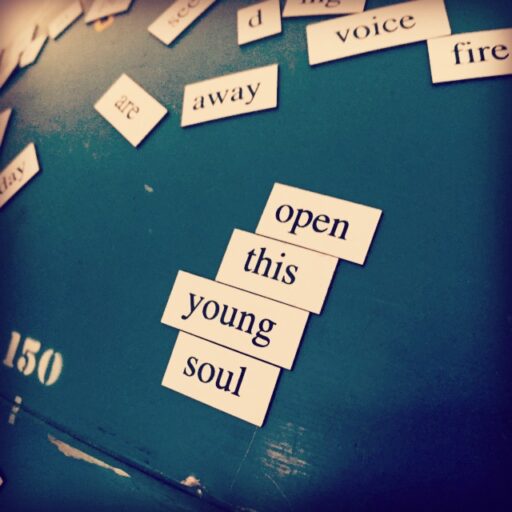 This one needs an "e" added but still beautiful: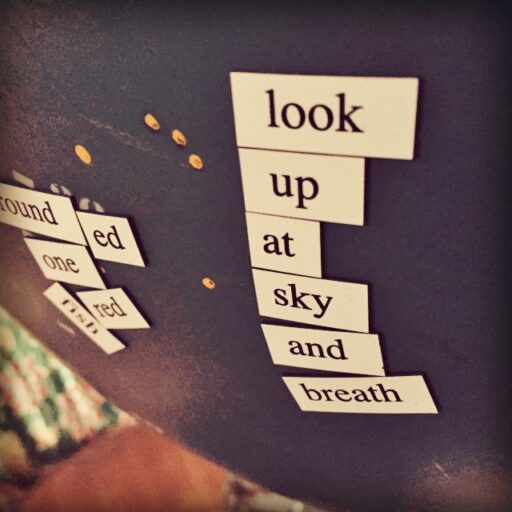 Truth: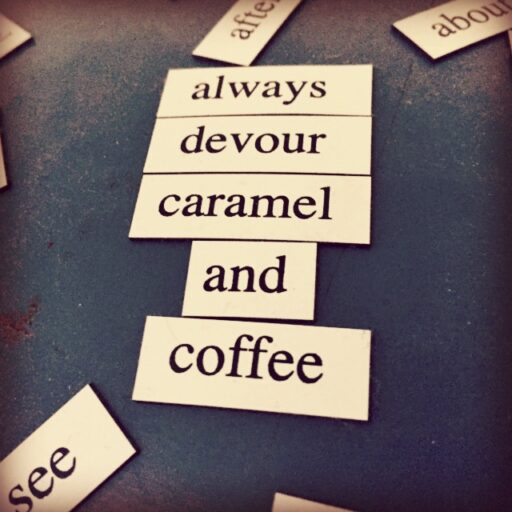 The marble one I've shared before (in a post about vintage decor) but it's changed a little, they often shift over time: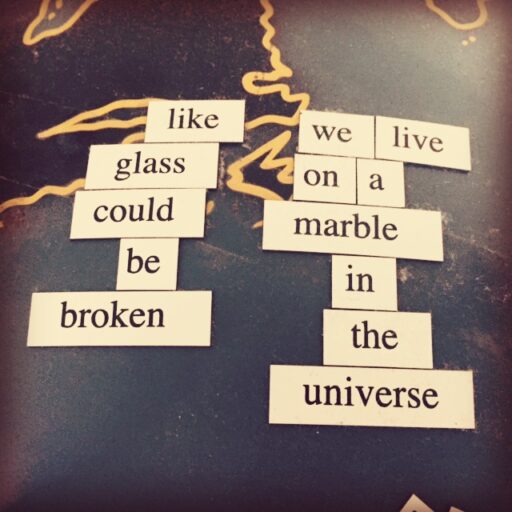 A simple sentiment: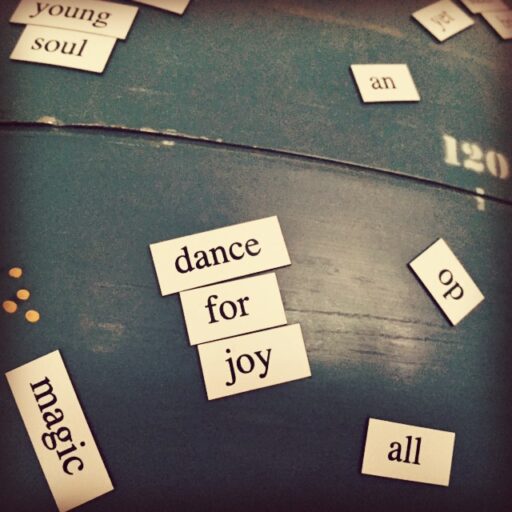 You can still get the original Magnetic Poetry kit which has 300 tiles: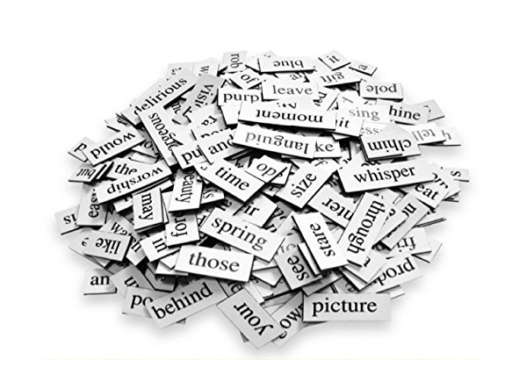 And since 1993 there have been tons of other releases of other sets too including: Edgar Allen Poe, Shakespeare and Super Hero among others.
Do you have them on your fridge right now? What do yours say right now?
(You can see more of the House on Hospital Hill stuff here.)