When I was at my sister's house last weekend she had a huge pile of old windows sitting outside her garage.  At first I was like: hey can I take one of these? But that turned into: hey, can I take all of these? So…on a trip to empty out the rest of the items we had in our trailer we ended up bringing back a truckload of old windows.  Brett sure lucked out when he married me (when it comes to accumulating free junk).
I love this photo of my 8.5 months pregnant sister Perry blowing off the window for me as Sienna darts after a ball. Chaos.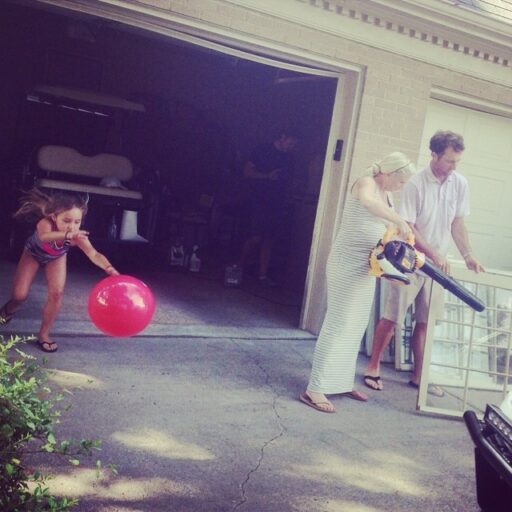 I started searching for projects that used large quantities of windows and I came across this: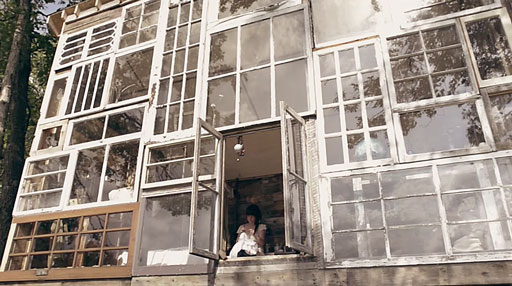 I love the video by Half Cut Tea:
Now all I need is a few acres of land and lake!