I know I talk about journaling all the time…..but it's like eating and sleeping for me.  I'm never in a hurry at the DMV or the doctor's office or in standstill traffic because I always have a journal with me that I can jot down lists, a quote off the radio, a website someone mentions etc. I take notes in church with my journal and even have it nearby when watching movies to jot down an inspirational quote.
I have another set of journals that I've turned into more of a family journal.  Having a group journal around is a great way to connect in a way that the entire family will love to look back upon.  I always have a journal in the car or when we travel.  Create ongoing activities and sharing…..like when out to dinner or at the park. Make waiting at the doctor's office or a long drive go quicker by initiating a new questionnaire or wishlist.  I typically use a composition notebook because it fits easily into most bags and has a sturdy cover.
Here's an example of a family survey….the same question asked of every family member.  (see also Placemat Survey)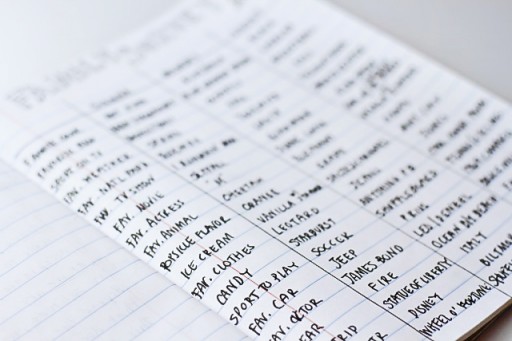 Ban texting and checking the phones during restaurants and pull out the journal for sketching and questions!
Some leaves we found on a trip to Charlotte: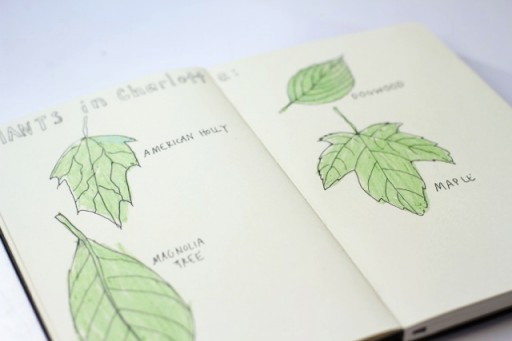 I'm helping with a parenting class at church (Effective Parenting in a Defective World by Chip Ingram) and this is one of the activities we are adding as a supplement….family journal inspiration.  Every family gets a journal set and a set of prompts to start them off: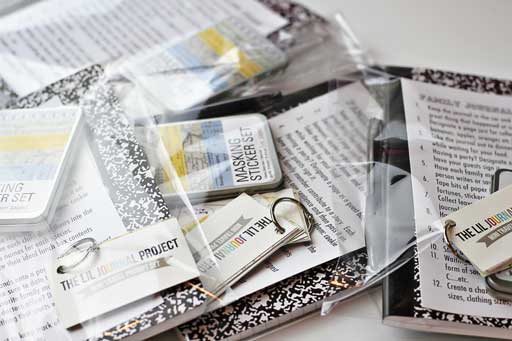 Here's a copy of the prompts so that you can follow along too….. ( Click here for a printable version to stick in your journal for the road.)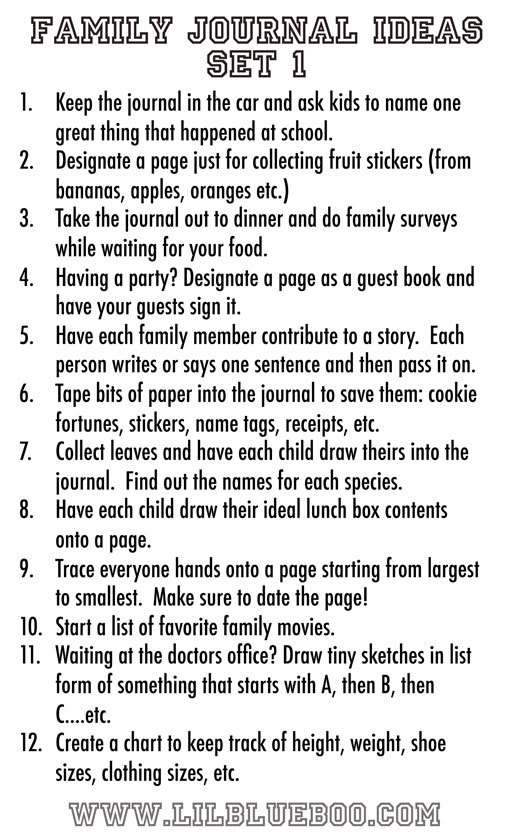 A page I made with my nephews years and years ago.  They picked the monster parts and I created the resulting monster. The photos were mini polaroid stickers.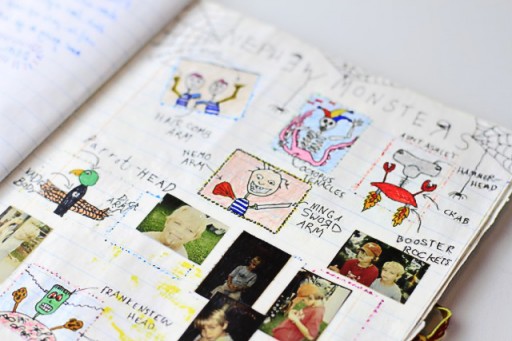 Interesting happenings at school as copied down before leaving the school parking lot: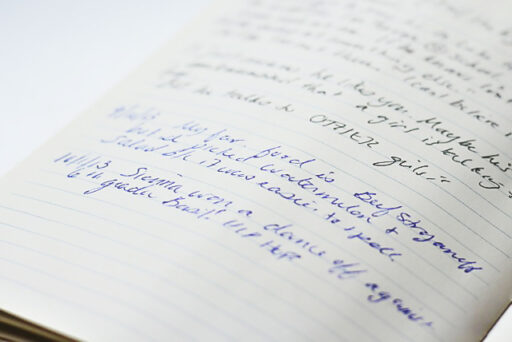 A page we made at Crafting Community to remember it:
A "wish list" for books at the bookstore: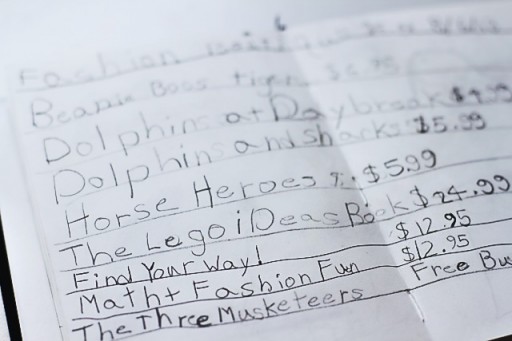 This is part of the Lil Journal Project.