I wanted to do a version of the DIY Art Kit but for a "journal" version so that it could be used for gifts.  My artist friend Stephanie Corfee was so helpful in making the free artwork download for it. She made the large labels and small labels for labeling all the contents!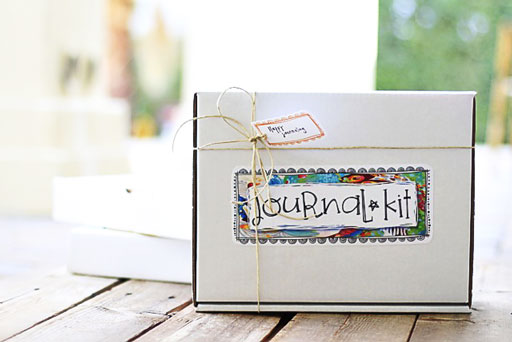 This would be a fun gift idea for the holidays for for teacher gifts.  I made two different versions: one for writing and one for art journaling. Want to see what I filled mine with?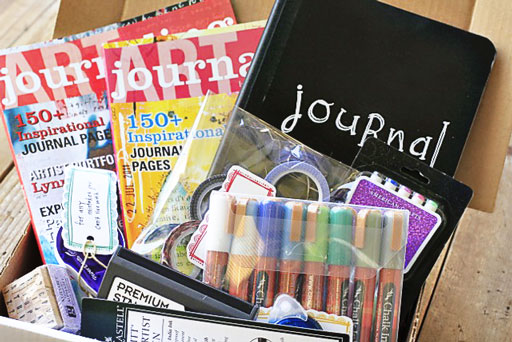 Art Journaling inspiration from Stampington. These are my favorite magazines….Art Journaling and Somerset Studio are filled with inspiration. You can get them at your bookstore: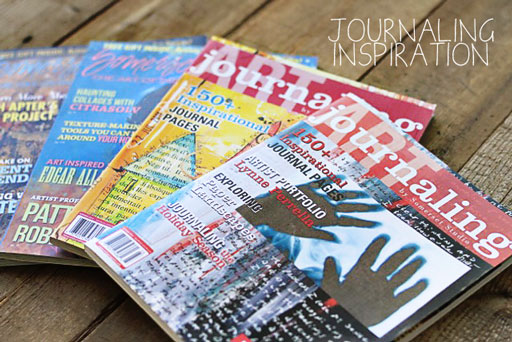 Page after page of inspiration to get started with: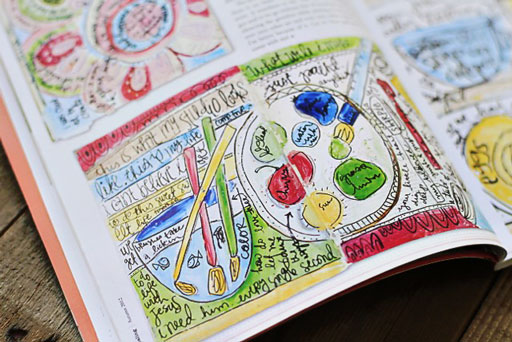 I made these little journal prompt cards. You can download the template I uploaded. Just cut out the pieces, punch a few holes, and add them all to a metal ring: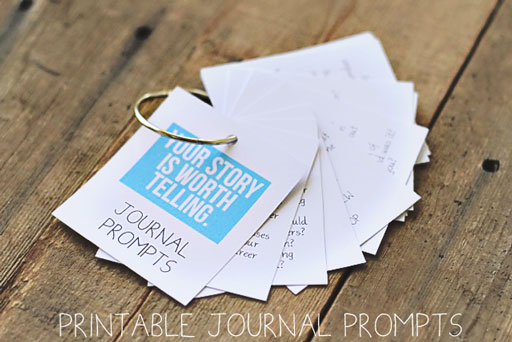 The PDF download for the journal prompts: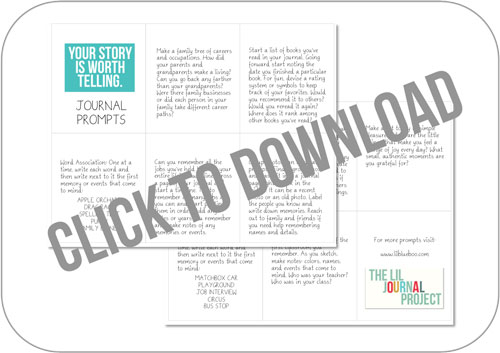 Of course you need a journal!  This is a chalkboard journal I made using a composition book….the Chalk Ink markers work perfectly on it because they don't smear:
(click here for more DIY journal ideas)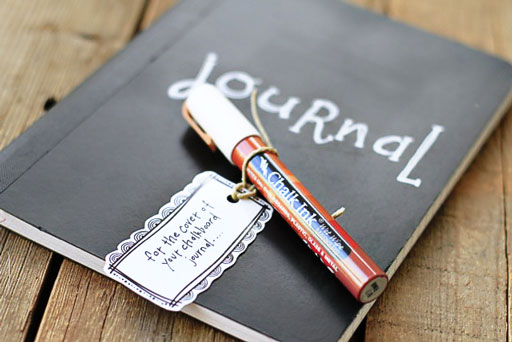 Chalk Ink markers are also great for journal pages because they are an opaque marker and tend to write better than paint pens: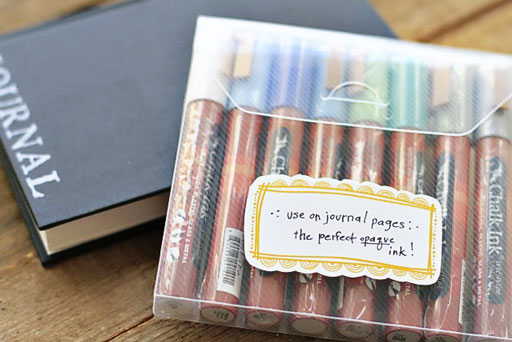 Bits of paper inspiration I put together from different kits I picked up from the scrapbooking store:
A collection of decorative masking/washi tape.  These are from Elmer's: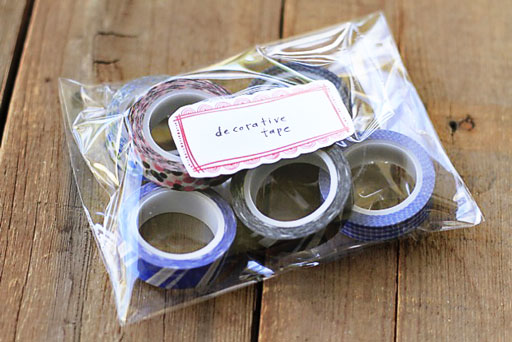 Correction tape is great for writing and for art journaling:
Gesso, a travel water color box and Aquacolors for art journal pages: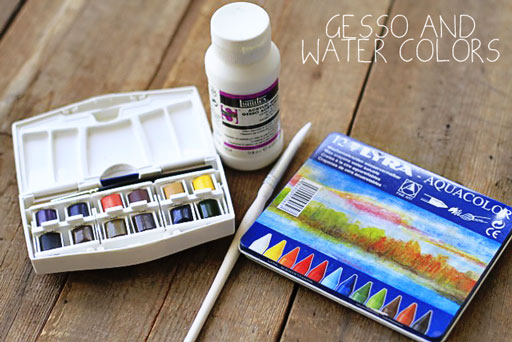 Stamps and stamp pads: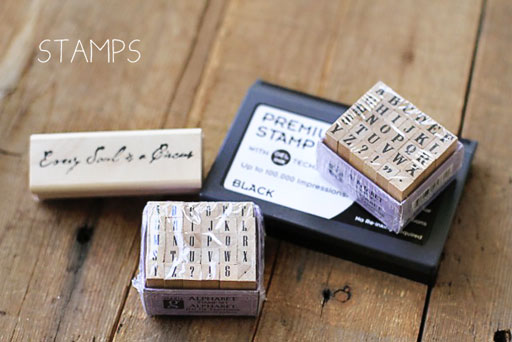 Or you could make your own handmade stamps with wine corks!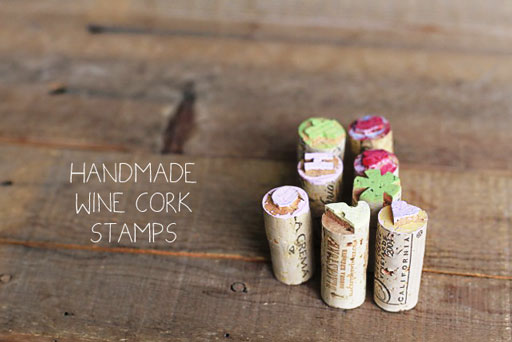 A punch for rounding corners of photos and papers: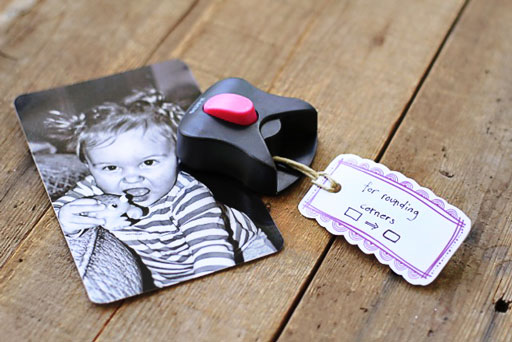 Fill the boxes with templates, shapes and tools. These are from K&Company and X-Acto: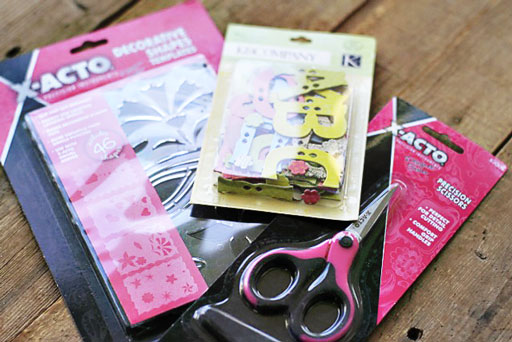 I printed off Stephanie's "Journal Kit" artwork onto matte photo paper and attached it to mailing boxes (from the office supply store) using adhesive spray: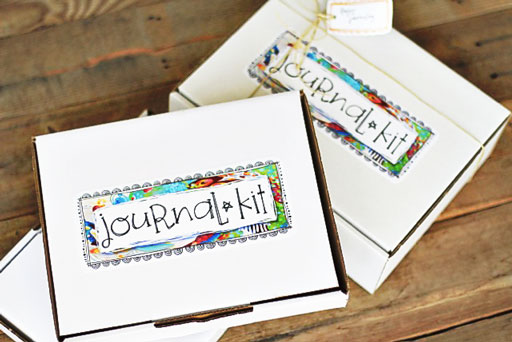 So many things you can fill the boxes with: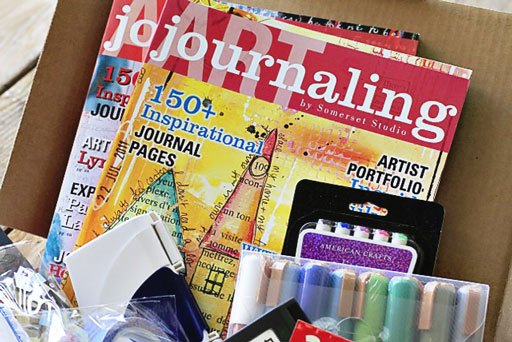 You can encourage a friend or family member to get creative and start writing more with a present like this: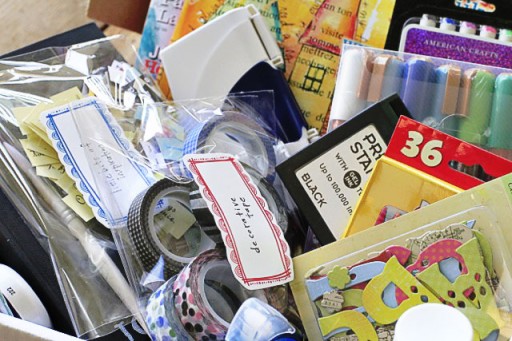 Click below to download the Journal Kit cover art and the journal kit labels by Stephanie Corfee! Do me a favor and go and visit her to say thank you for the free download!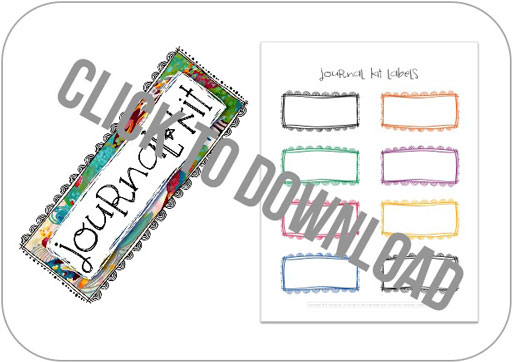 Materials Used:
Chalk Ink Markers
Elmer's Designer Masking Tape
Correction Tape
Water Soluble Wax Crayons
Travel Water Color Box
Exacto Corner Rounder Punch
Adhesive Spray
X-Acto Decorative Shapes Template

Make sure to check out the DIY Art Box version too! Great for kids gifts…..and just to keep gifts stashed away for birthday's and other occasions!