Happy New Year! A little creative photo challenge for this month to keep the holiday creativity going.  Each day take a photo using Instagram that you think best signifies the word of the day.  At the end of the month I'll round up my favorite from each day into a photo collage.  Can't wait to see what you snap! Make sure to tag me @lilblueboo on Instagram so that I get a notification that you posted a photo (I can only see them if you have a public account, so you can upload just a single photo on Twitter or the Lil Blue Boo Facebook page too if you have a private account).
If you miss a day or only want to participate in just a few days that's awesome too.  I'm easy.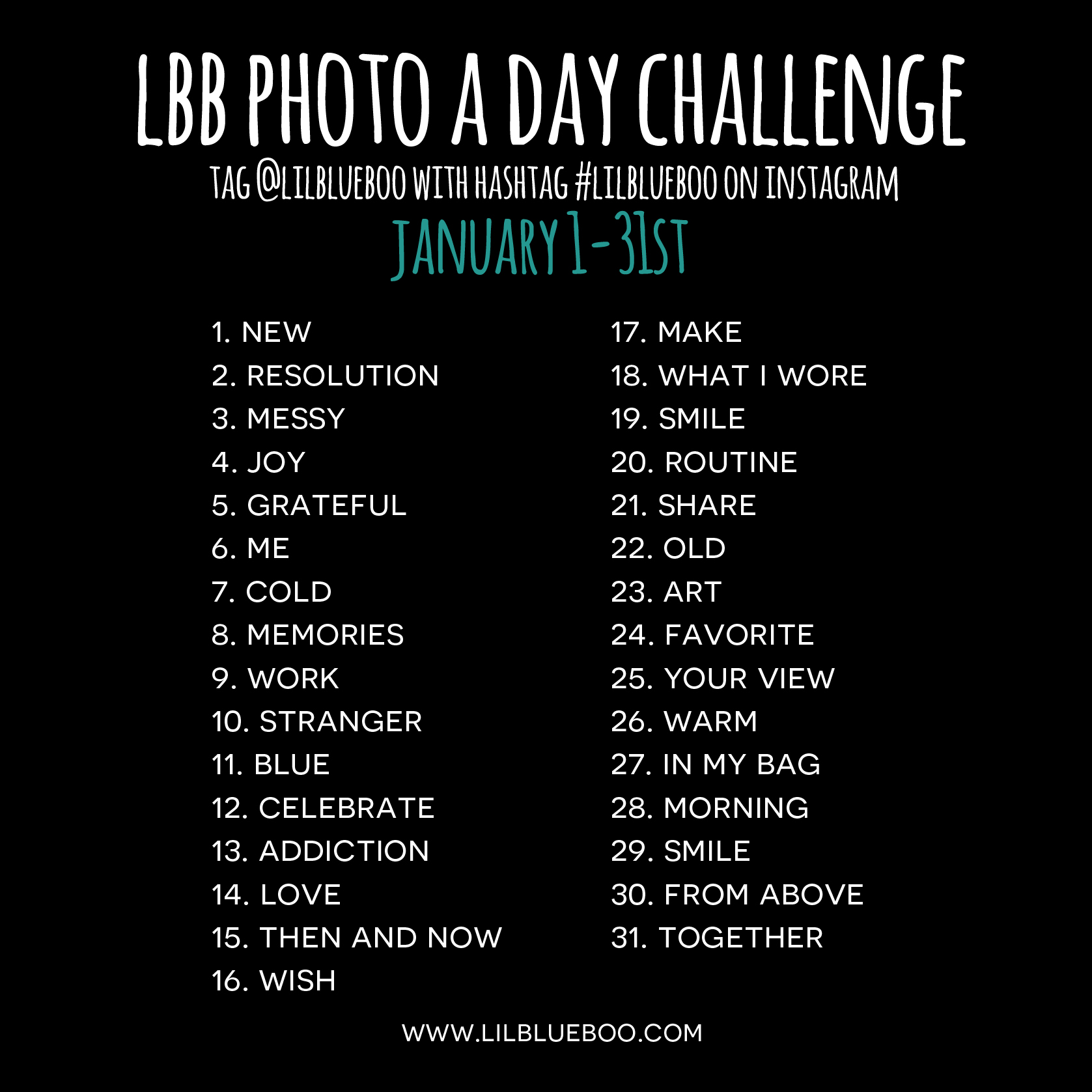 You can download the challenge printable here: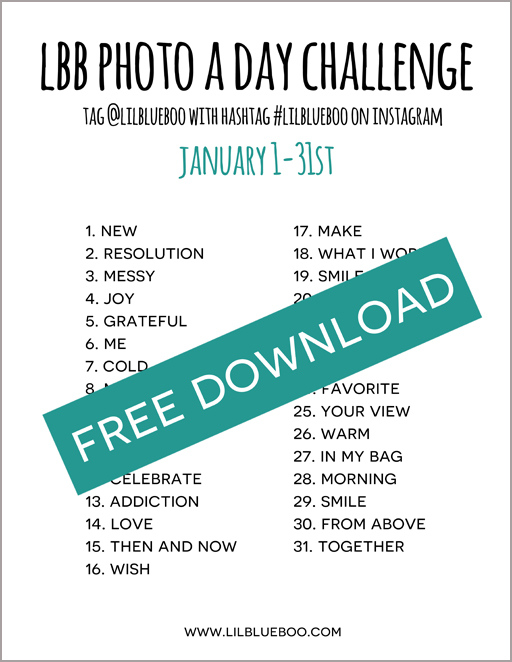 This isn't my only post for the day either…still wrapping the next one up for this evening.