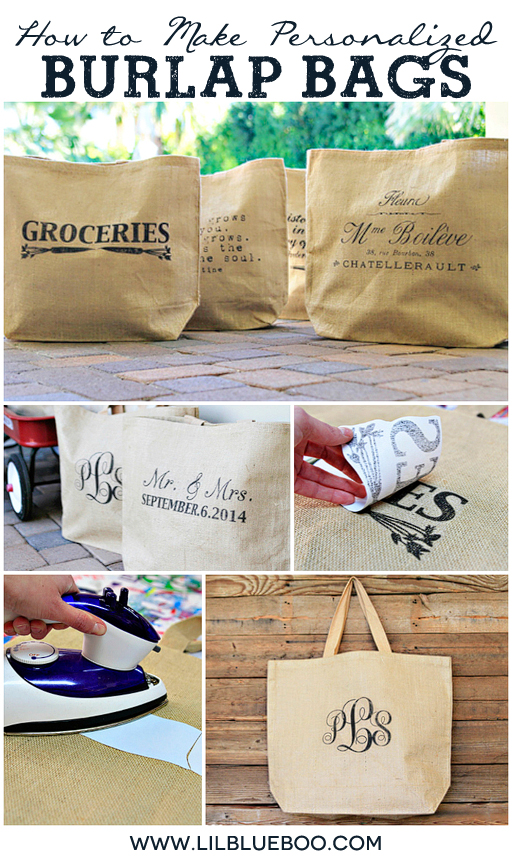 Love burlap…and I love these burlap bags from Dharma Trading. I thought they'd make great gifts or even stylish reusable grocery bags:
Supplies:
Burlap or Jute Bags
Supersoft Transfer Paper
Ink Jet Printer
Iron
There are several ways you can personalize the bags:
1. Silk screening or freezer paper stencils. (see my Beach Bag Tote tutorial here)
2. Spray paint with stencils
3. Fabric applique
4. Transfer Paper
I chose transfer paper for these particular bags because I wante pretty detailed graphics and it takes way too much patience to hand cut a stencil for something like that.
First, I created this little "Groceries" graphic in Photoshop. If I'm making a graphic that prints out onto multiple pages I usually use Powerpoint to size and print it because it turns out easier to visualize and match up. I printed out the graphic onto Super Soft Transfer paper: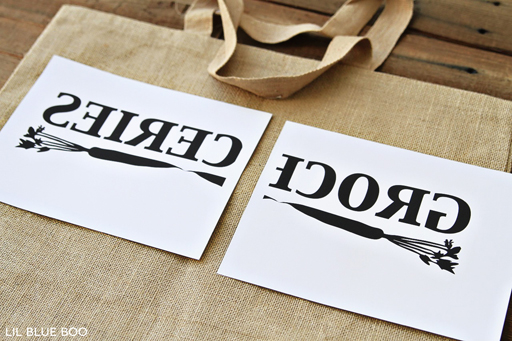 Transfer paper from Dharma Trading.
I carefully cut out my graphic and made sure the two sides matched up, placing them face down onto the burlap bag.  Pressing a hot iron for a few minutes (careful not to burn the paper or bag!) transfers the image to the bag: [Read more…]