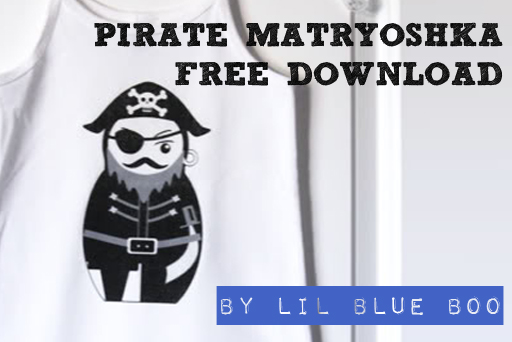 This is for the boys (and pirate-loving girls too)! Last year, Christy from Beachbrights asked me to do a pirate matryoshka doll for her son Max, he is adopted from Russia. I'm a little embarrassed that I am finally getting around to it! You can use this tutorial to transfer my pirate matryoshka image to t-shirts, hoodies, sweatpants etc. I used a plain white dress in this tutorial since I don't have a little boy…..and Boo loves pirates anyways….so this dress will be worn a gazillion times over.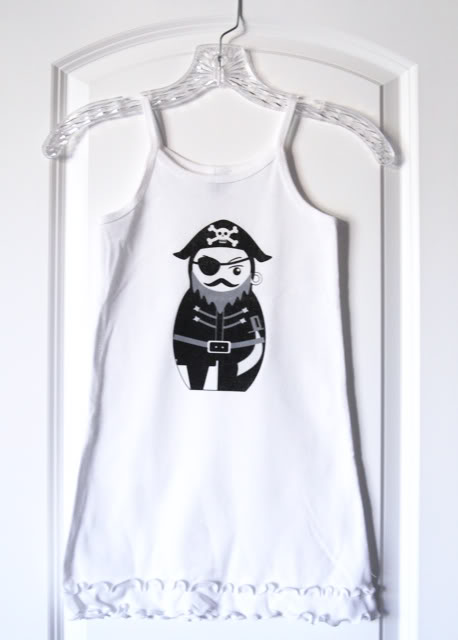 The easiest way to transfer this image to fabric is to print it out onto transfer paper using your inkjet printer. I use Dharma Trading's Super Soft Transfer Paper…it's the best out there…your image will end up looking almost like a silk screen. Cheaper transfer paper from the store will look too plastic-like.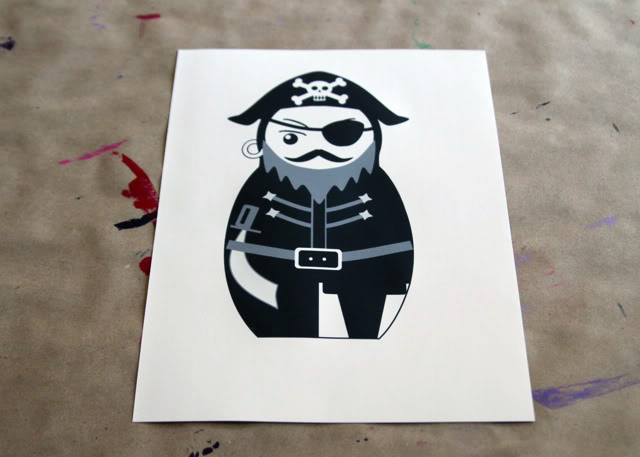 Cut out the image…with the Dharma Trading transfer paper you can leave a border…it won't be noticeable on the fabric.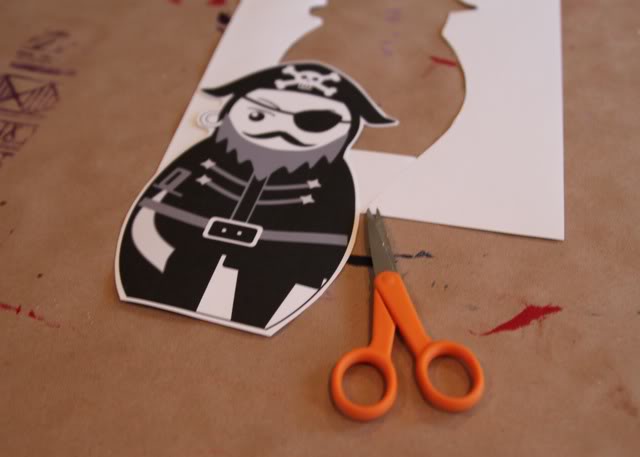 Place the cut out face down onto your fabric. I used Dharma Trading's Double Lettuce Edge Spagetti Strap Dress (Boo wears a 4T….they do not run small).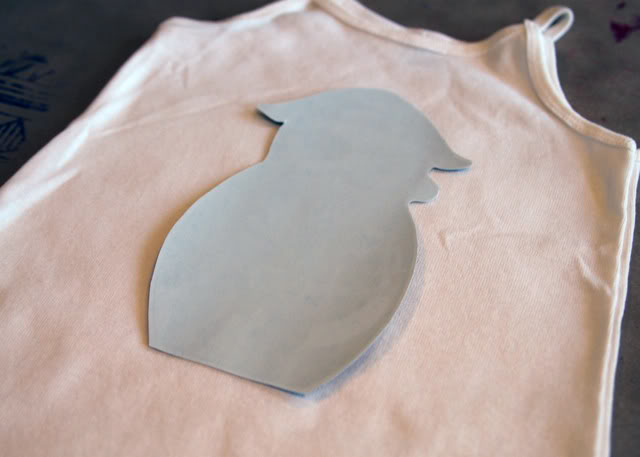 Follow the instructions of the transfer paper…..but make sure you use a hard surface like table….not an ironing board. For the Super Soft Transfer Paper you will use the hottest setting and iron firmly back and forth for about 20 seconds.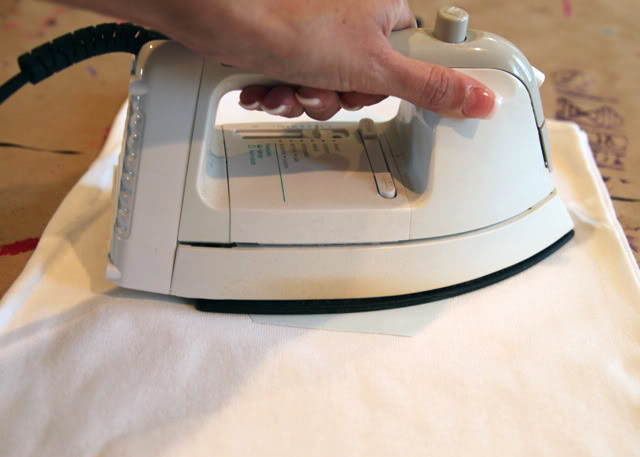 While the paper is still hot peel off the backing…leaving a a perfect pirate matryoshka doll!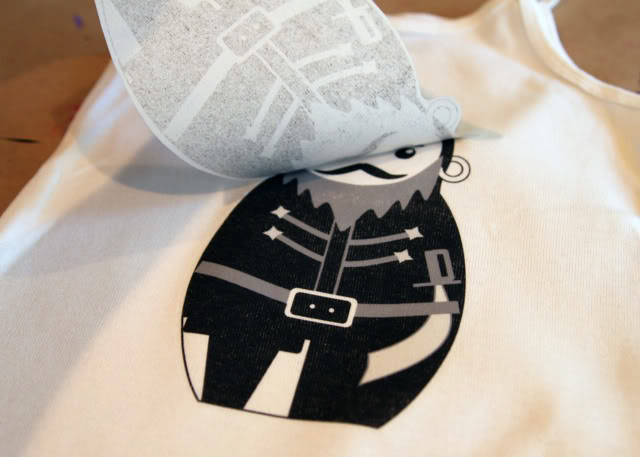 Shiver me timbers!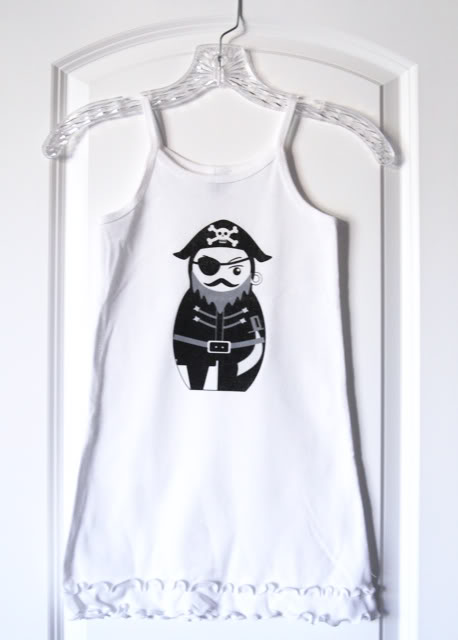 On Boo's dress I used a Fabricmate pen to add a treasure map path….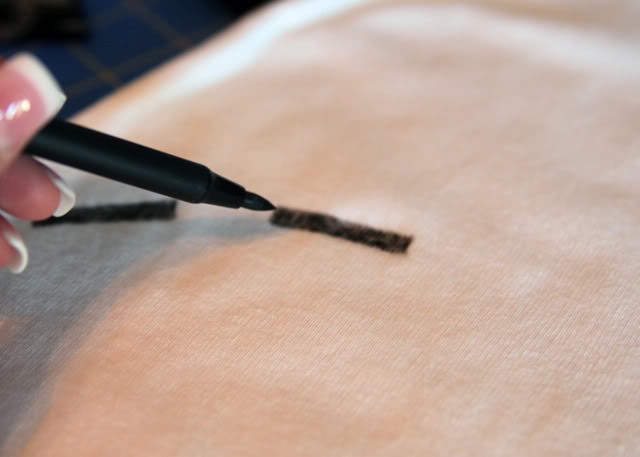 …..all the way around the dress.