Note: A quick note before I get a gazillion comments….it's not illegal to alter coins….as long as you never try to spend them again.
I checked with the treasury department. I might be breaking some law with the international coins….so extradite me.

Everywhere I've traveled overseas….I've kept a coin from that country. I had them in a jar, but I recently took each one and stamped them with the year I traveled there: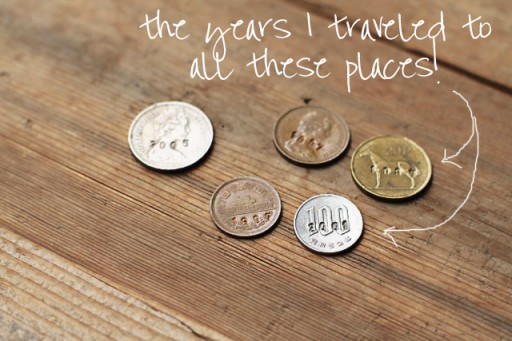 I also made some charms using coins…..such as the one below from the year Mr. LBB and I were married:
It's easy to stamp words and numbers into coins.
Basic supplies needed:
Metal Letter Stamps
Metal Number Stamps
Steel Bench Block
Brass Faces Dead Blow Hammer
My full tutorial is here but here's a quick overview. I used tape to hold my coin into place onto a hard surface.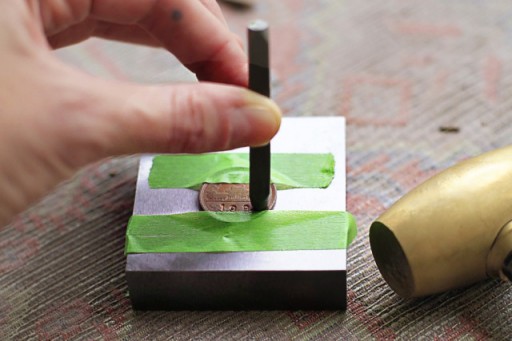 The tape also provided a guide for stamping:
The year I studied in China: 1997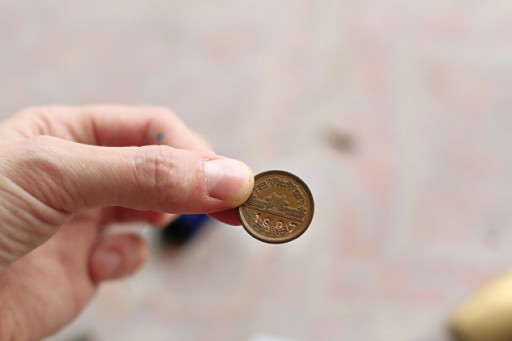 I used a regular drill but a drill bit made for drilling through metal. It only took a few seconds: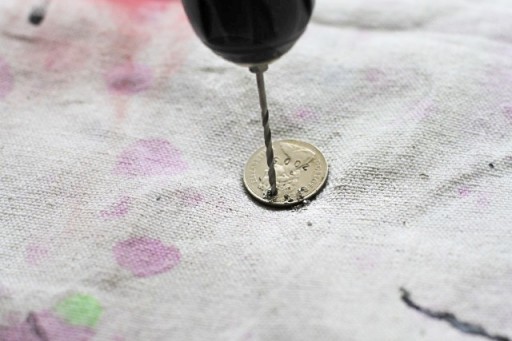 The finished hole: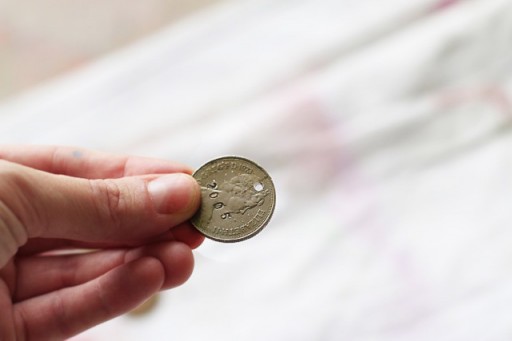 I attached chunky jump rings and added necklaces or other accessories: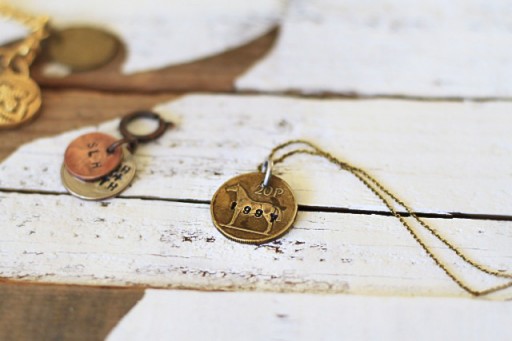 An extra large lobster clasp turns the coins into easy charms or even add it to a key ring: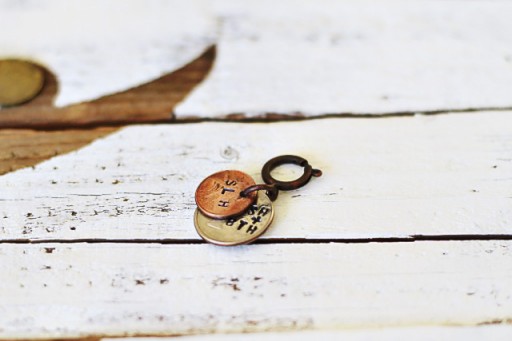 A coin from another trip to China: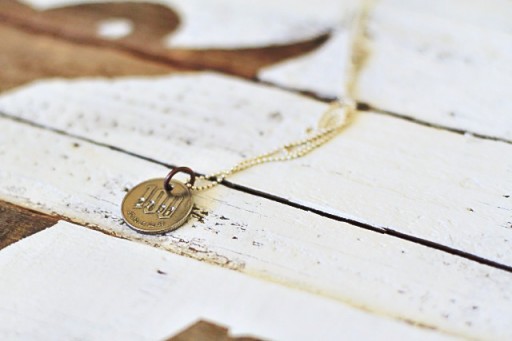 A charm bracelet with some coins from overseas trips with my family: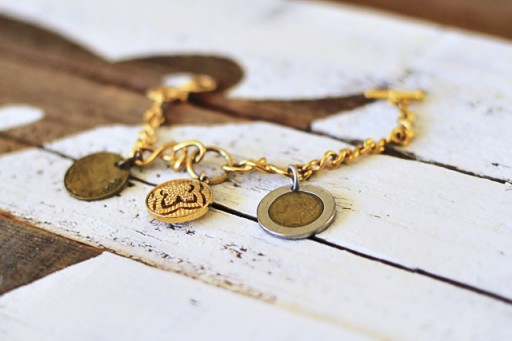 Easy gift ideas for the holidays or to start a collection of memories: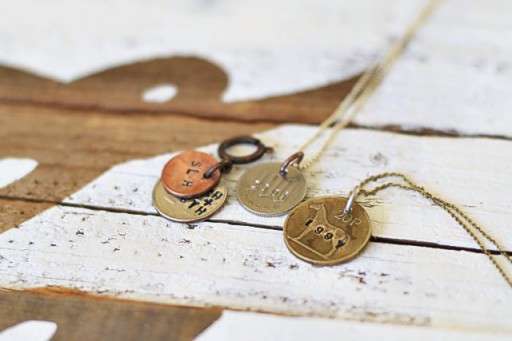 Don't like the idea of putting them on jewelry? Just hang them all on pins like I've done with some jewelry in a shadow box: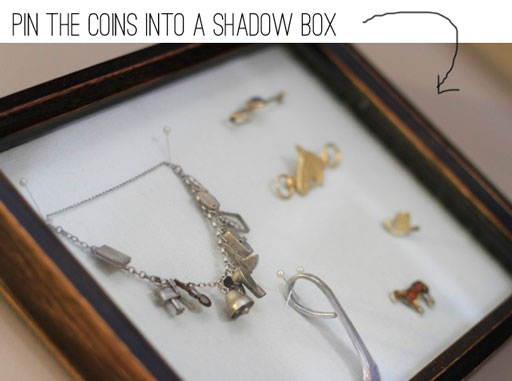 Click the image below for the full tutorial on metal stamping!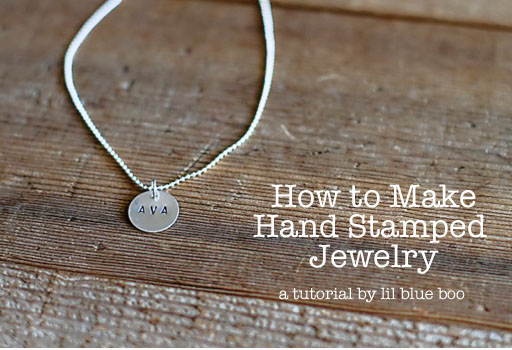 Other ways to display mementos: