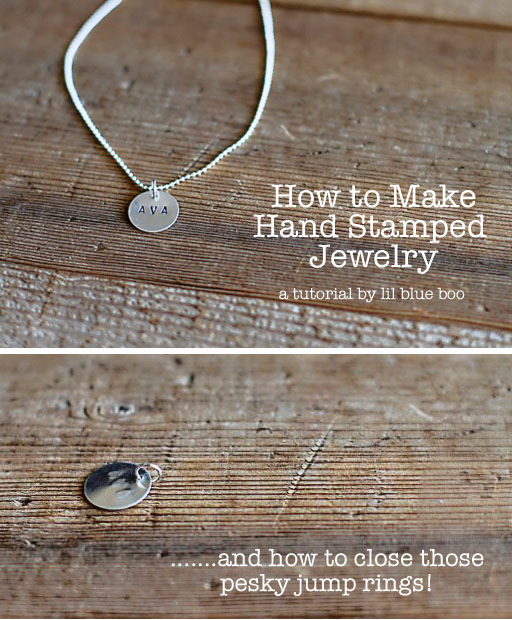 I've stamped metal before for but never on jewelry. Here's what the basic metal stamping kit includes: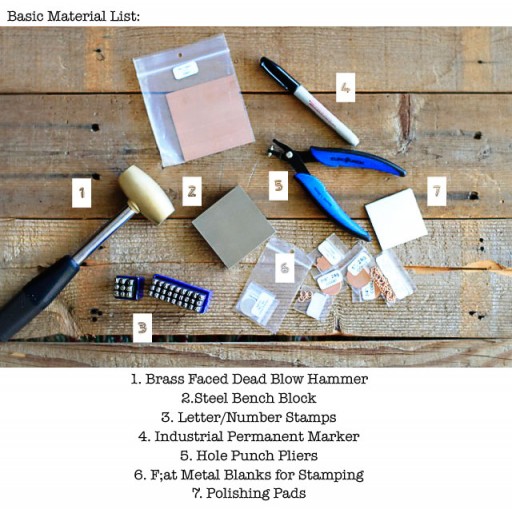 All you really need is:
Metal Letter Stamps
Steel Bench Block
Brass Faces Dead Blow Hammer
Here's how I made an easy necklace for a friend who just had a little baby girl named Ava:
First, use painters tape to to keep the silver metal tag in place. It also serves as a guide so your letters are stamped in a straight line: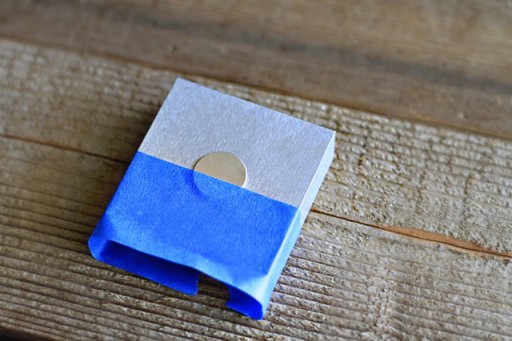 Use the permanent marker included in the kit to mark the center. Make sure your steel bench block is on a hard, firm surface.  The steel bench block keeps the impression from showing too much on the other side.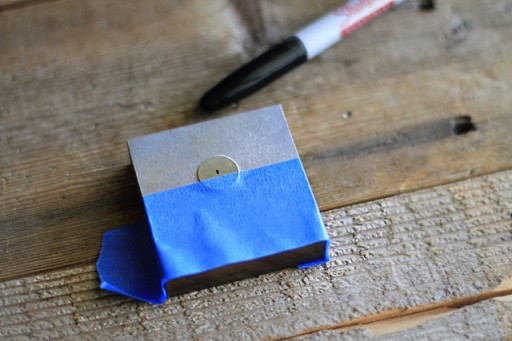 Position your metal stamp on the piece making sure it is straight up and down. I started in the center and worked outwards.  Strike the stamp firmly once with your hammer! You can strike it again if you need to just make sure your stamp is still in place or you'll get a ghost impression.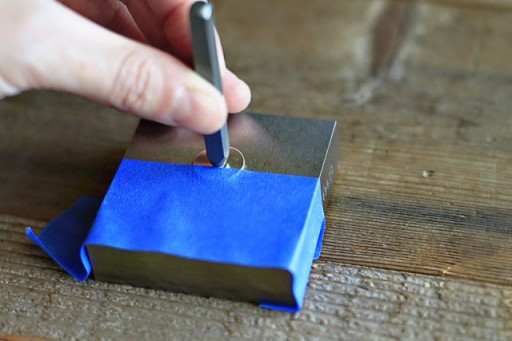 My first stamp!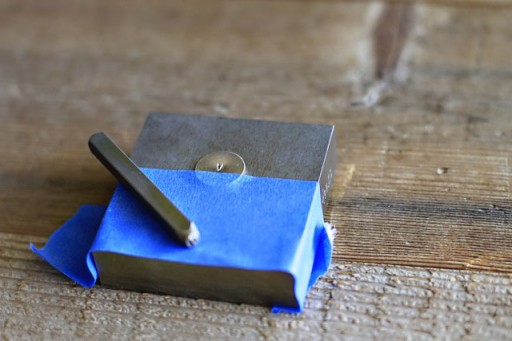 Repeat the process for the remaining letters.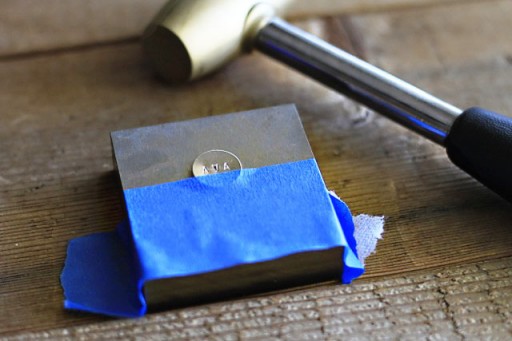 Use the hole punch plier to punch a hole through the top of the tag.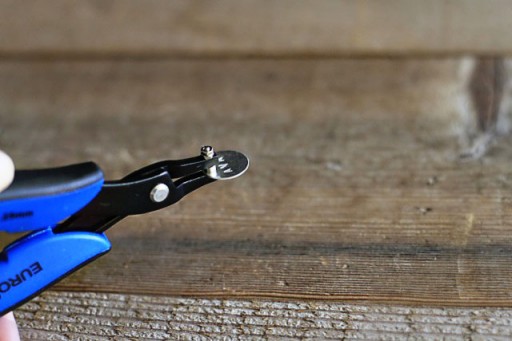 To add contrast to the letters, use the industrial permanent marker to color them in: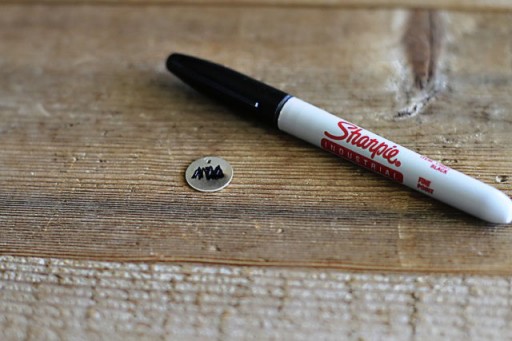 A polishing pad will remove the excess marker and leave only the coloring down in the grooved letters: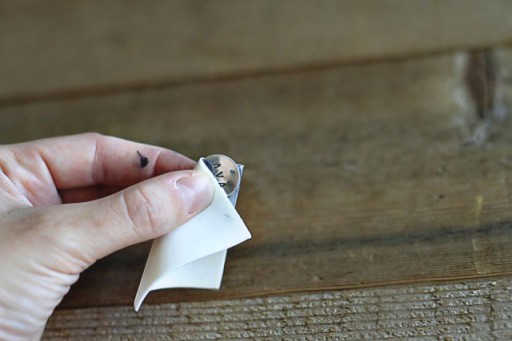 You'll want to add a jump ring so that you can string the tag onto jewelry. I have a fear of jump rings falling off, so I solder them shut.  You don't want your hardwork falling off the necklace!
Mr. LBB's grandfather gave me this soldering iron a few years ago. It's just a 25W tool and I used 96%tin/4%silver solder. I don't know anything about metal but it worked for me fine.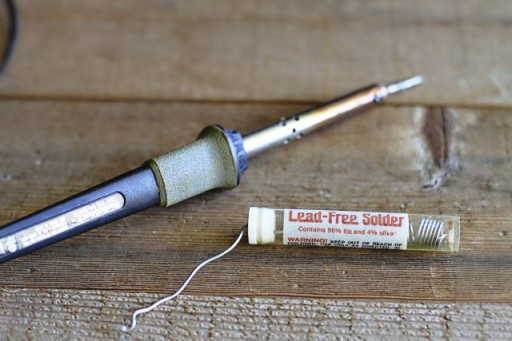 I don't use any flux or pickle or any of that fancy stuff. I just touch the soldering tool to the solder (tin/silver) to get a small bead on the end: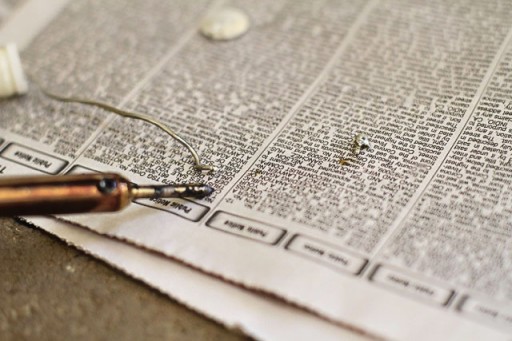 Then I touch the hot end to the opening of the jump ring"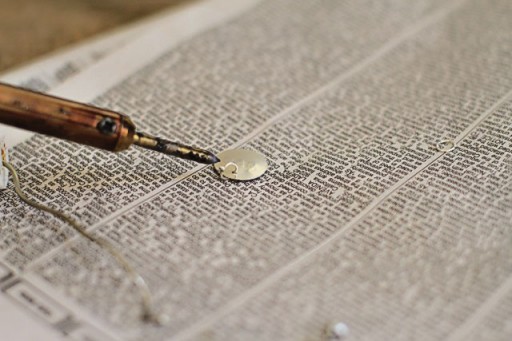 Once the jump ring cools I use a nail file and a polishing tool to remove any excess metal and smooth the jump ring: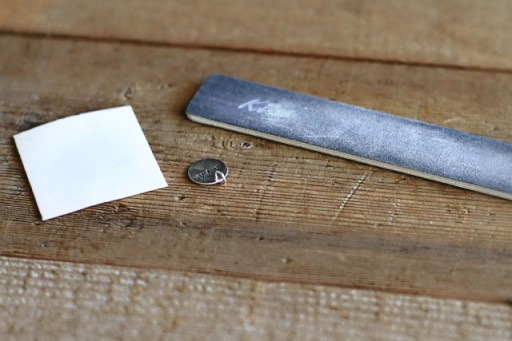 This ring isn't coming off!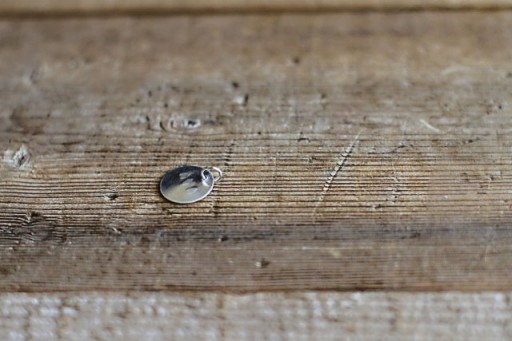 String the tag onto a necklace or another piece of jewelry and it's done!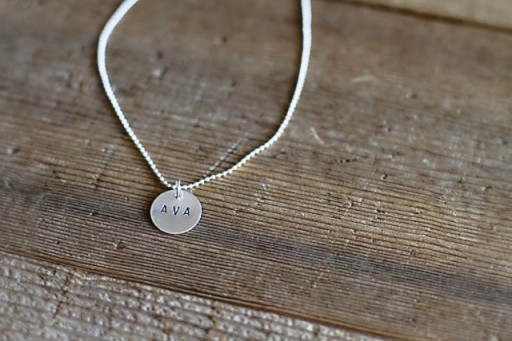 Think of all the things you could make: baby shower gifts, party favors, stocking stuffers, BFF necklaces!
Stay tuned for more jewelry making soon!