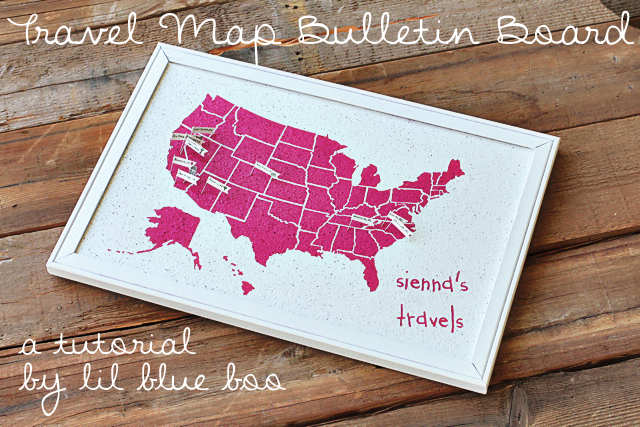 (Note: if you don't have a Silhouette machine you can use state stickers or find someone who cuts vinyl on Etsy and see if they can cut a map for you!)
I recently made this map for Boo to keep track of her travels with!  I started with a 99 cent bulletin board from the thrift store and hot pink spray paint:
First, I sprayed a base layer of hot pink: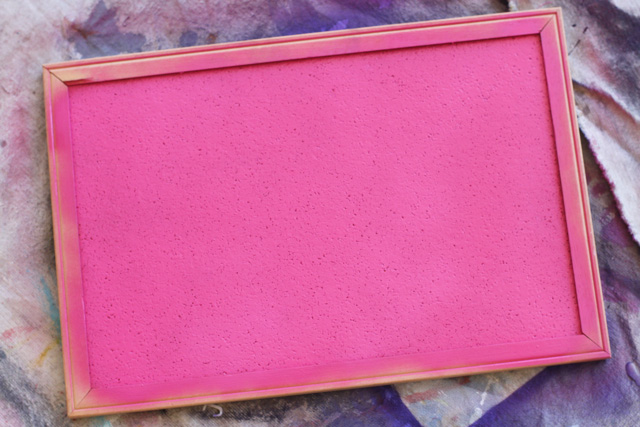 Next, I had my Silhouette machine cut out a map of the United States out of adhesive shelf paper (the template for the map was 99 cents from the Silhouette store….completely worth it). I peeled and stuck each state into place leaving a tiny gap in between. I also cut out the wording "Sienna's Travels":
(read more after the jump)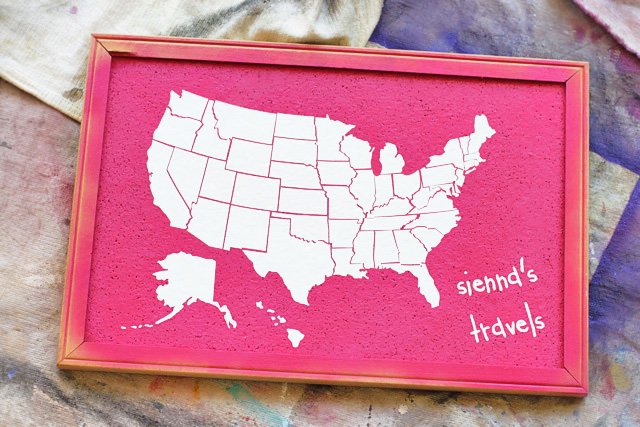 After the map was in place I used white spray paint to cover the entire bulletin board: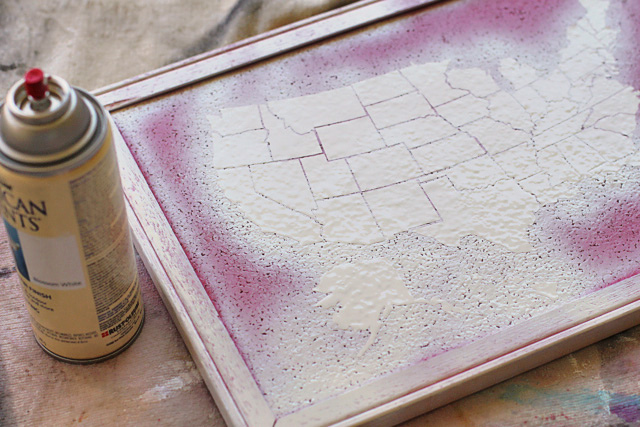 When the paint was completely dry, I carefully peeled off each state leaving the pink image behind (basically a reverse stencil):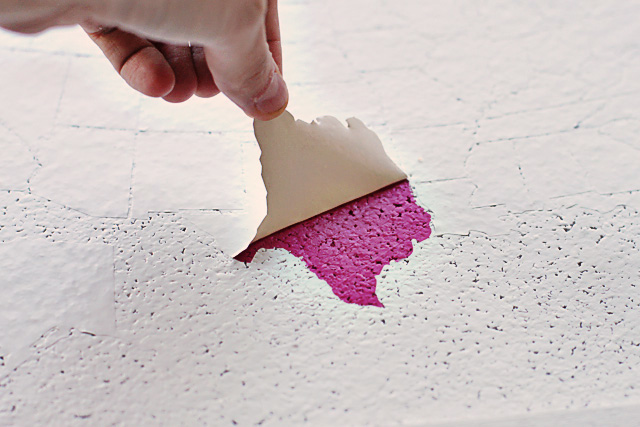 The finished map!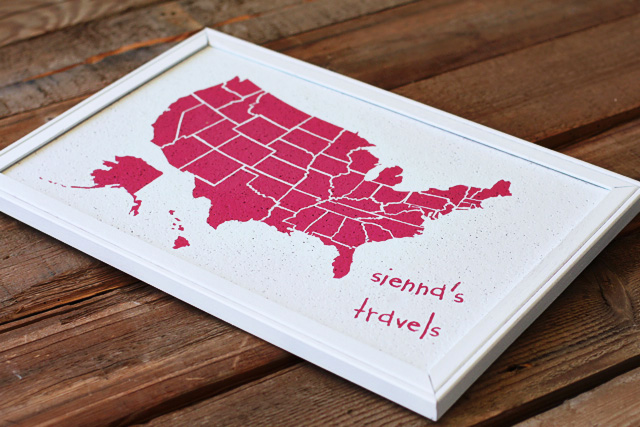 For pins I took regular sewing pins and labels: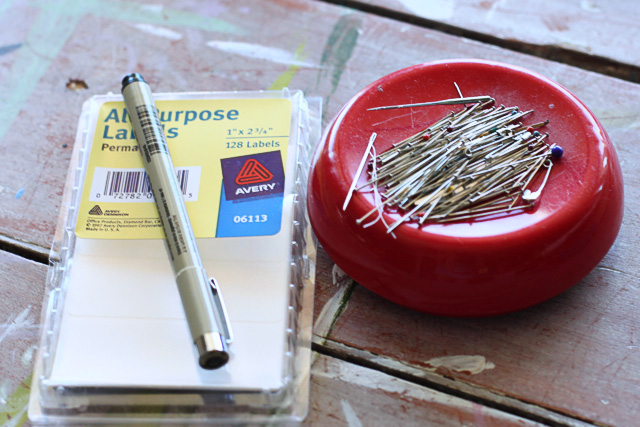 I cut a small strip of a label and folded it around each pin making it a small flag and then wrote the city name on it: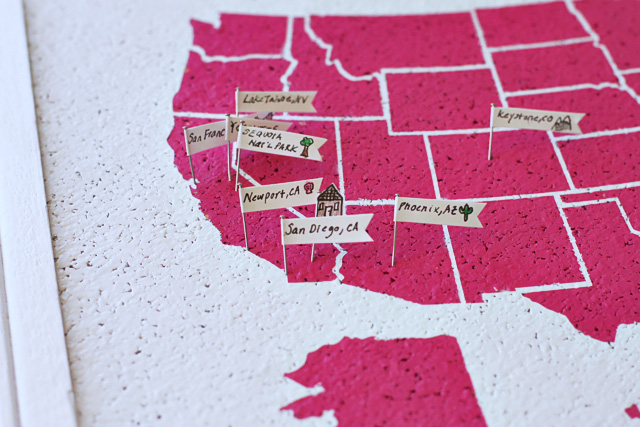 Each pin represents a place that Boo has visited. The little house represents where we live: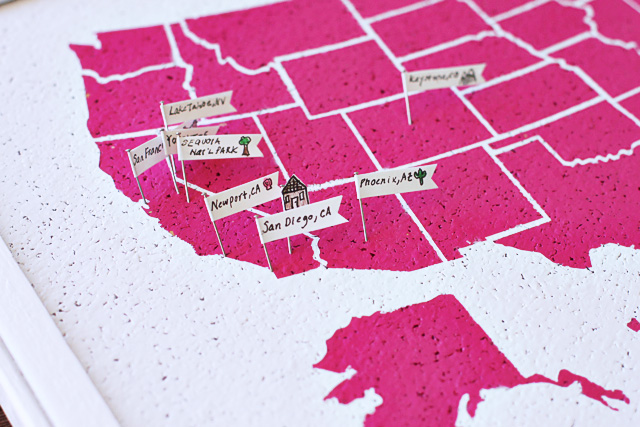 She's slowly learning geography and so am I (which is why I left the name of the states off):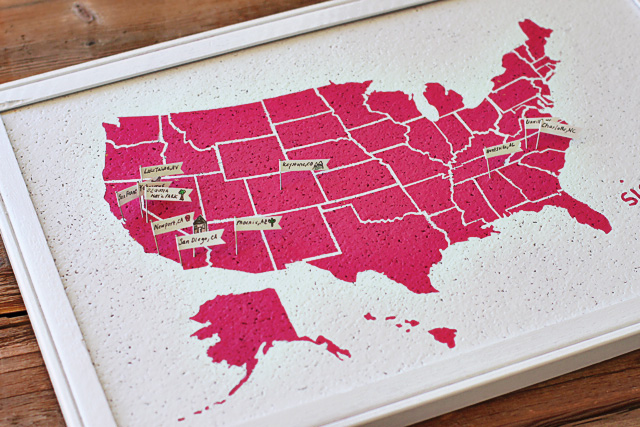 Visit my tutorial on Trip Treasures to see how to store memories too!