Since we started excavating at our One Twenty Main property I've been collecting the most amazing glassware and glass fragments. I've found perfume bottles, milk glass cold cream bottles, old whisky bottles….many intact but also just endless amounts of broken glass. Every time it rains something else is uncovered and I have so far collected every piece to see if I can piece anything back together. I did the same thing for the Sixty One Park Farmhouse. The variety of glass is really amazing and the colors are beautiful: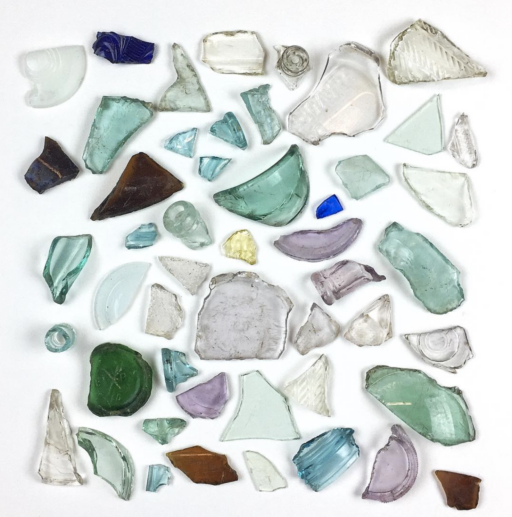 Many of the pieces have beautiful embossed history on them, like this piece of a soda bottle that reads "Hickory, NC":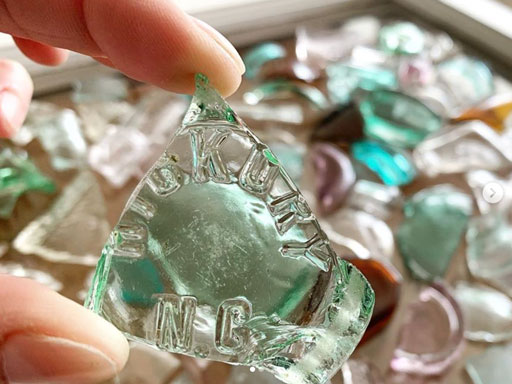 Basic materials list:
Glass fragments or old glass bottles
Borax
Bon Ami
Concentrated Windex Cleaner
Pumice Stone
Toothbrush
An Old (or new) Glass Window
E6000 Adhesive
Collecting and Cleaning Old Glass:
Most of the glass I collected had been underground for so long that it was covered in dirt and mineral deposits. To clean the pieces I soaked them in a bucket of water overnight to remove any caked mud. Once the outer layer of mud was removed I made a mixture of Borax, Windex concentrate and water and let the pieces soak for a few days. After soaking most were bright and clear after a good rinse: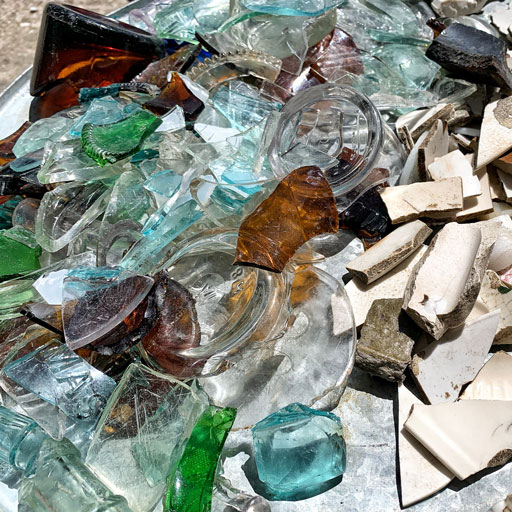 Any really stubborn stains I removed with a paste of Bon Ami and a sturdy toothbrush. The next resort was to carefully scrub with a pumice stone. There were only one or two pieces that I could not get clean! As I started to lay out the glass I thought these pieces would make a beautiful stained glass window so I decided to try to piece together a simple version of my own.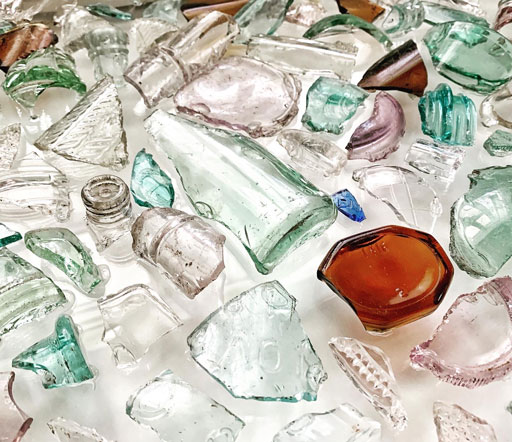 I took some old windows and cleaned up the glass and applied a fresh coat of paint: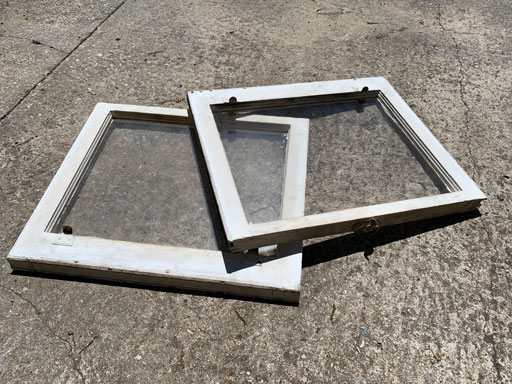 Next I laid out enough glass to cover one of the windows in an interesting collage layout: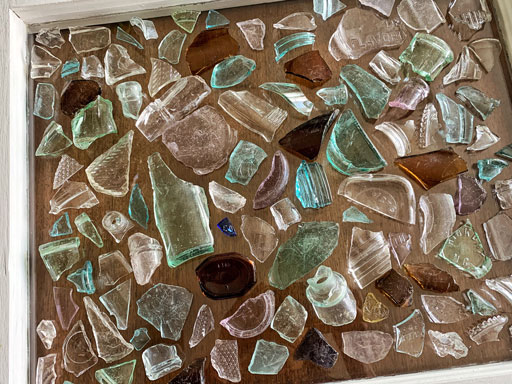 There were a few pieces of glass that were too large or had pieces on them that stuck out too far. I just put a towel down on the ground and carefully used a hammer to chip pieces away. You can also put entire bottles underneath a towel and break them apart. Just make sure to wear safety glasses!
Adhering Glass to the Window:
One option was to pour a resin onto the window to adhere all of the glass but I didn't want to lose the clarity of the glass or any of the embossed labels so I decided to glue each piece individually using e6000 industrial glue: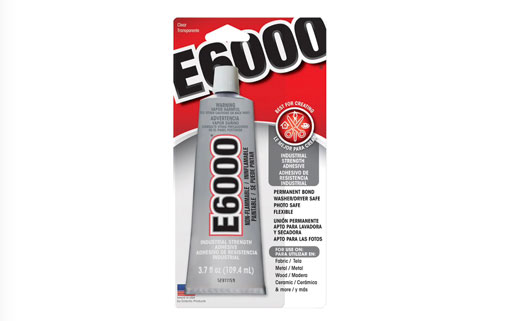 I only used about 1/2 a tube for the entire window. I just placed a small bead of glue on each contact point of each piece of glass.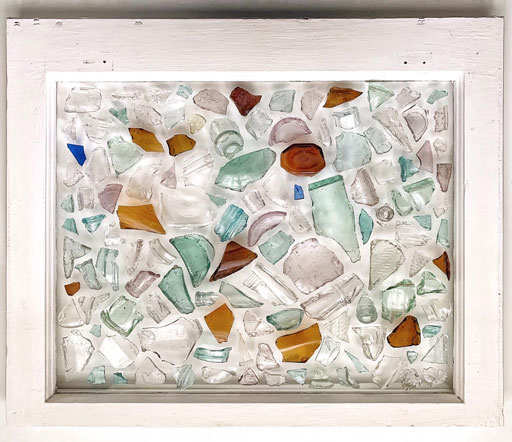 I am really pleased at the outcome! I can't wait to find a place for it at the Sixty One Park Farmhouse. I might use a chain to hang it in front of a window: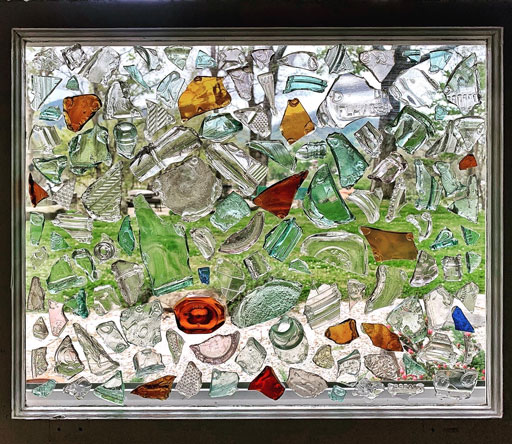 I think it does need a small plaque or something saying "glass excavated at the 61 Park Farmhouse" just so our guests will know that it all came from the property. Each piece tells a story!
Tonight I'm starting another one for some of the glass found at the One Twenty Main house.