I'm always asked what I do with all my found objects and collections….I display them. I use shadow boxes, glass boxes, mason jars and almost any type of display I come across. I shared the sea glass box in yesterday's post: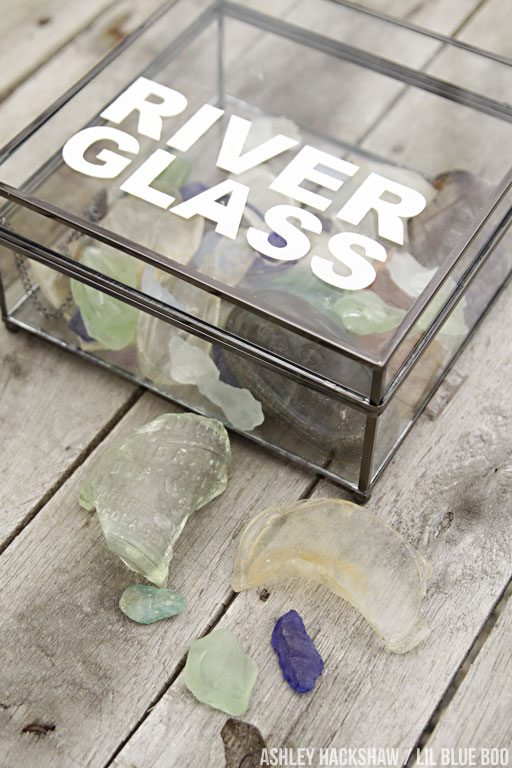 I like to photograph found objects in collage form first….that's one way to "keep" things without actually keeping them. But I'm a found object hoarder: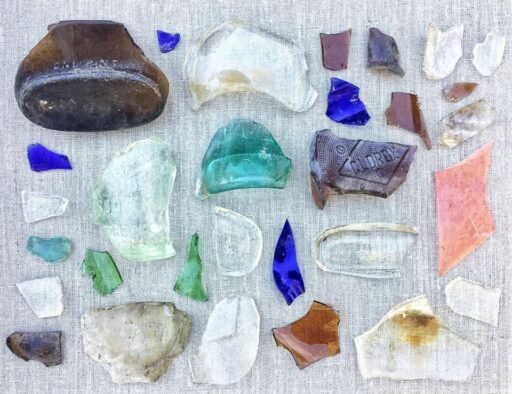 The good news is that I have a thing for shadow boxes and they tend to keep my collections pretty organized…especially since I probably start a new collection every single week: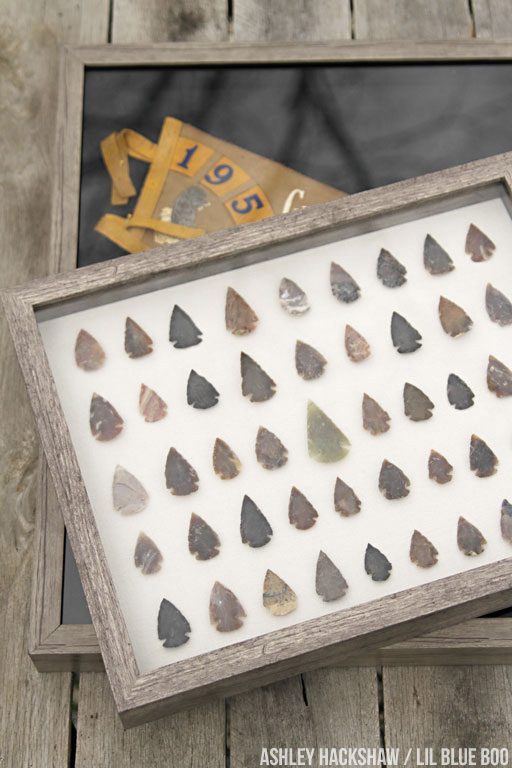 A few vintage Smoky Mountain pennants I found (three starts a collection right?) needed a good display: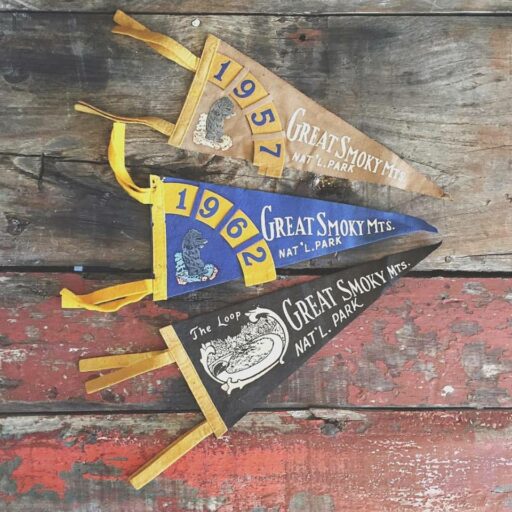 I just pinned them to a back-loading shadow box I found a Michaels. If I find any more I'll probably just get a larger shadow box and create a circle shape: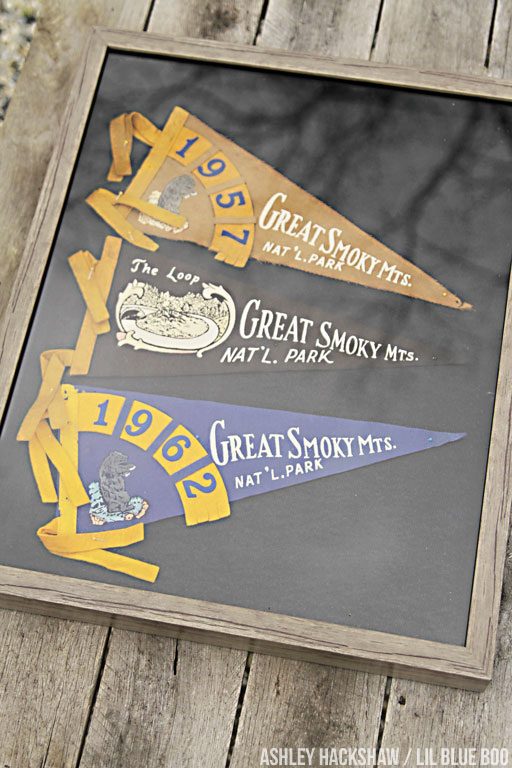 This one I hung on the wall: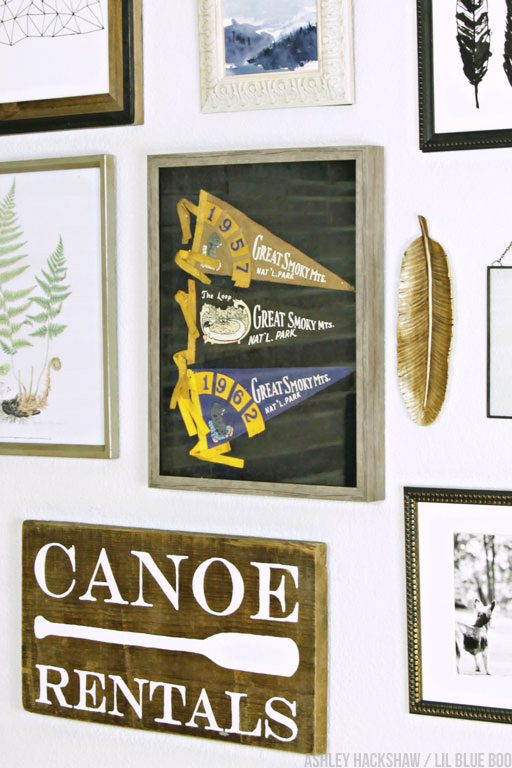 A collection of arrowheads I put together for a friend's new rental cabin. I attached (permanently) to the linen backing of the shadow box using liquid nails. If you don't want to attach things permanently you can add a layer of cushion and fabric so that they sink and sit right against the glass.
The attached arrowheads: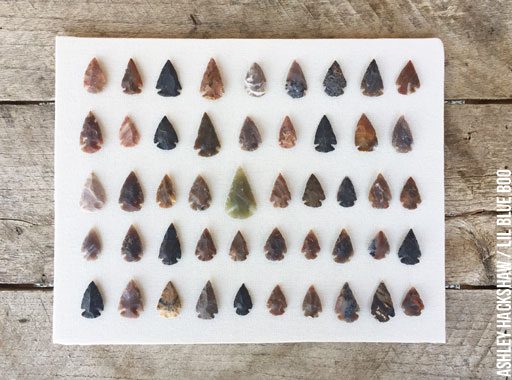 These three shadow boxes are top load which I love because they can be changed out easily. I keep them on a large table in our living room as "specimen" boxes: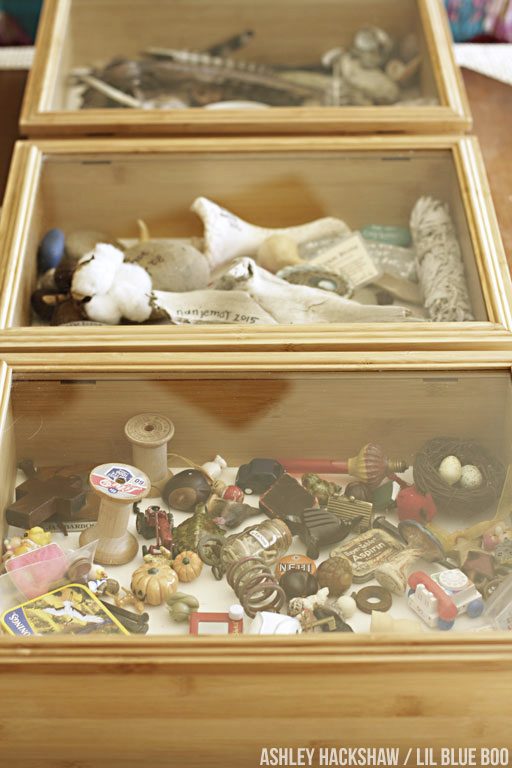 Visitors love to open the boxes and go through the trinkets and found objects. I add to them almost daily:
And what about these other random objects: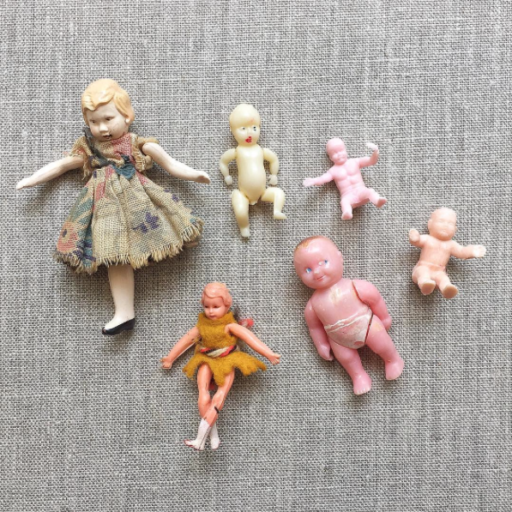 And things like seashells?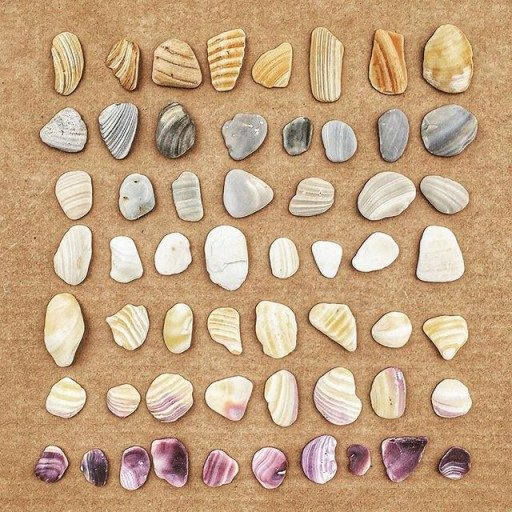 I use these rustic divided shadow boxes for some of them and other I put into inexpensive quart mason jars: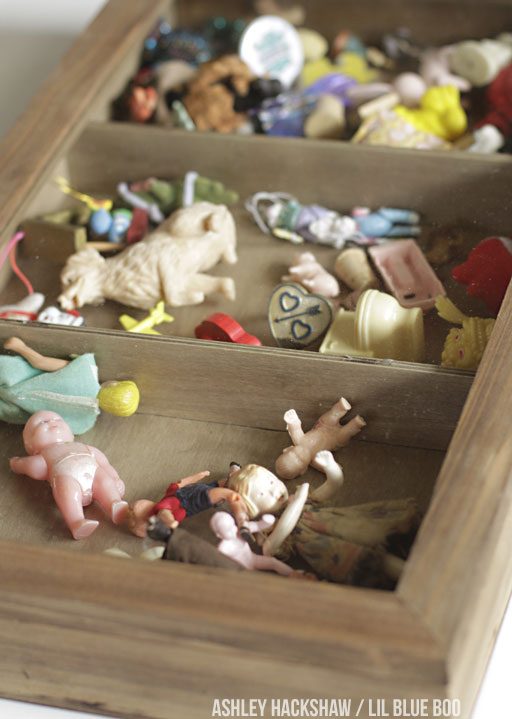 The boxes are supposed to hang on the wall but I stack them horizontally on a shelf with the jars on top and around them: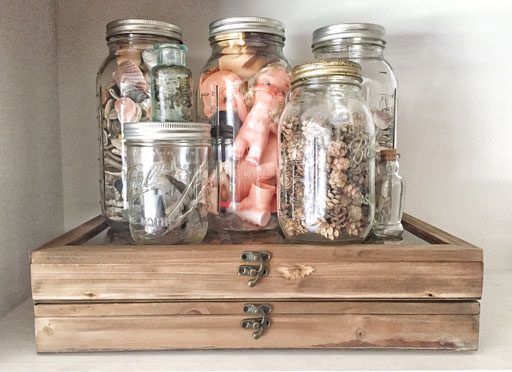 I always laugh when overhear Sienna when new friends come over to the house:
Friend: What's with the doll heads in a jar?

Sienna: Oh that's just my mom's creepy stuff.
I must be winning at parenthood. You'd tell me if I wasn't right? And one day I will open that oddity museum I always dream about: Ashley's Cabinet of Odd and Creepy Curiosities. Maybe that will be Sienna's first summer job…tearing ticket stubs.
Don't feel too sorry for her…she has boxes of her own. I couldn't get photos of them because they are stacked high on a shelf in her closet but I did get a photo of this shadow box that hangs on her wall. It's also front opening and every time we visit a historical landmark, national park or museum we purchase a pin. They are all in order so it's fun to look back to see where we've been: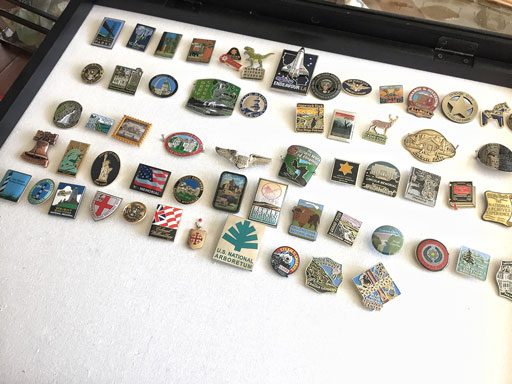 All of my boxes are from Michaels. They have a great selection and in many different sections if you look around.