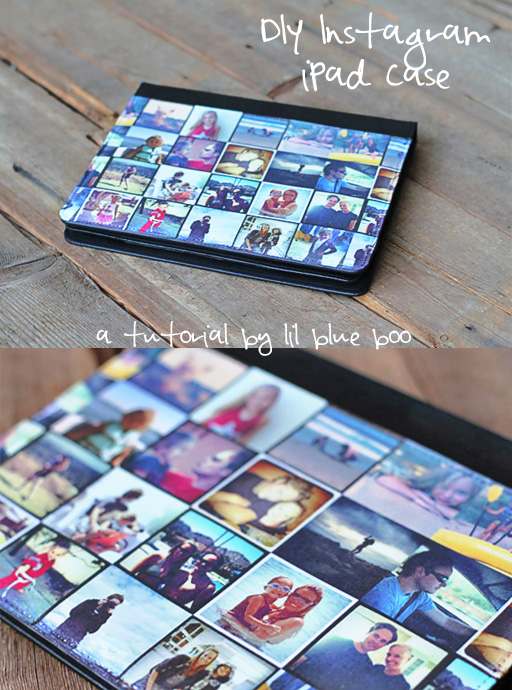 Boo and I made this iPad cover highlighting some of our favorite Instagram photos from the last year.  Wouldn't this make a great holiday gift for family members? You can have custom iPad covers made for around $55 online but this one cost me around $20 to make.
I used this blank "transfer ready" iPad case:
(Note: the blank iPad case was purchased from Dharma Trading)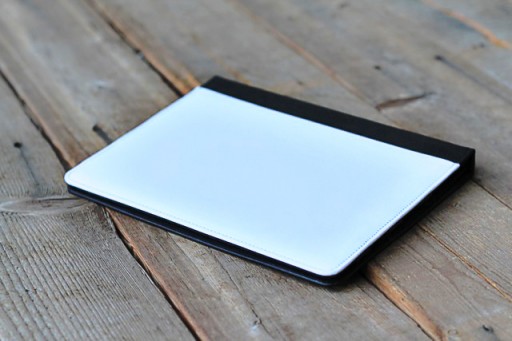 And printed out photos onto the transfer paper:
(Note: I use the Super Soft Transfer paper from Dharma Trading because the polymers sink into the fabric unlike most "plastic-y" transfers.)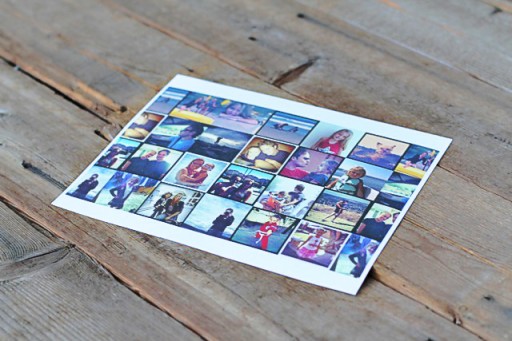 To print the Instagram photos out, I first opened up my photos on the desktop using Statigram. (Just drag them to the desktop)  Then I used Powerpoint to resize them and arrange them. If you group all of the photos you can then double click to see what dimensions the photo collage is: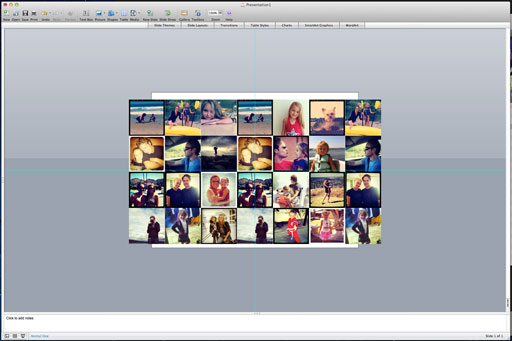 I laid out the blank iPad case onto the ironing board: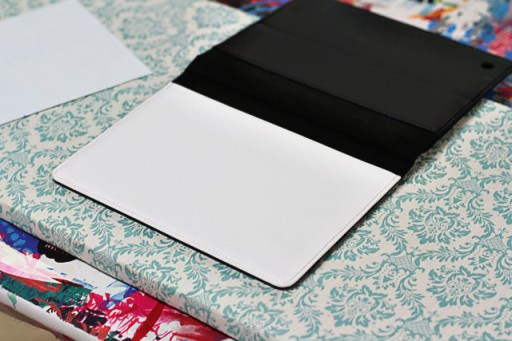 And place the transfer paper with the photos face down: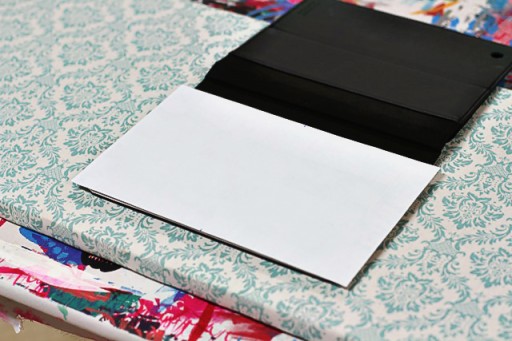 I used a super hot iron to press the paper until the images were transferred to the case. (I pulled up a corner here and there to peek and see where more pressure and heat was needed)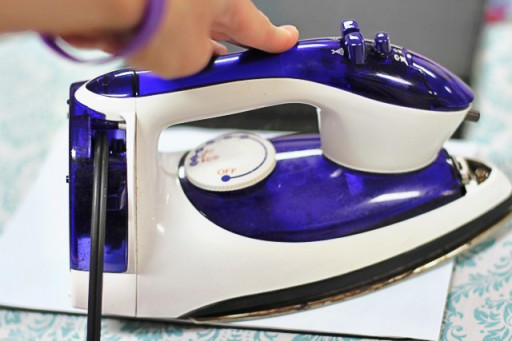 Transfers require heat! This old Panasonic iron is the best one I've ever owned…..and the cheapest.  If you aren't getting enough heat for your transfers…..buy a CHEAPER iron. The more expensive the iron, the more regulated the heat seems to be.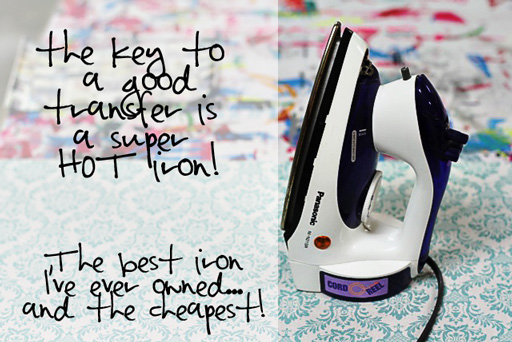 Pulling the paper back, the images are transferred onto the cover: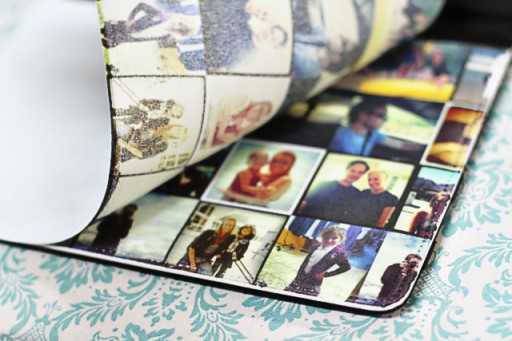 Lots of memories: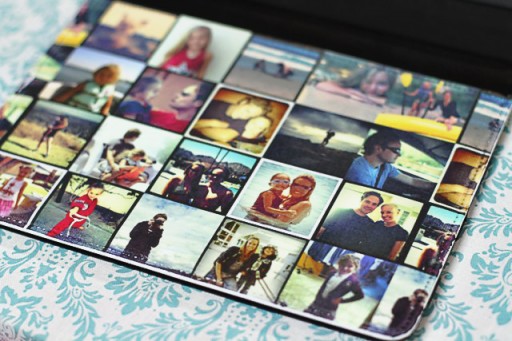 I used a black Fabricmate pen to touch up the edges and any areas where the transfer wasn't perfect: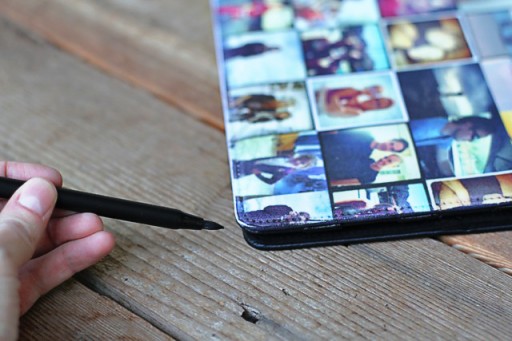 Finished!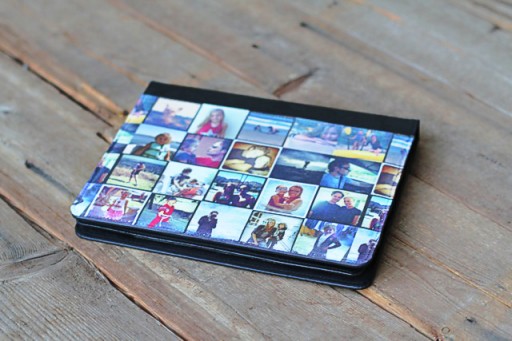 It's a nice case, with suede and leather….and a hole for the camera.  A great way to make a bunch of gifts for the holidays!
You don't have to use Instagram photos….any photos or drawing would work: