Introducing the December Dress of the Month along with the pre-order listing for the January dress! In the December dress box you will receive a Vintage Camera Applique dress and two double sided trading cards (one for a friend!) to collect or frame.
The trading card this month includes the camera artwork on the front and a photo challenge on the back! Watch the blog for an announcement on our first Instagram Photo Challenge for the month of January!
We are thrilled to have Laura Winslow Photography as our featured photographer this month!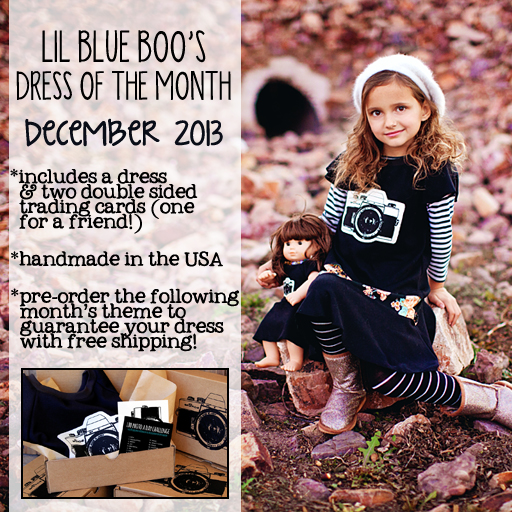 *Please note – this is not a club. You can purchase a dress at any time as long as supplies last. [Read more…]