The Classic Ruffles are great for layering, lounging, and any occasion. Pattern includes options for a yoga style or elastic waist, hem or no hem, and pant or capri length.

Some feedback from our testers:
"Love the pattern! It's a great way to sew comfortable ruffles with knit."
"The sizing was perfect. Pants usually run a little short but these were slightly long and easy to hem so she won't outgrow them."
"Love the options for a yoga waistband or an elastic waistband."
"LOVE the pants pattern!!!!! I need to make about 10 more for this kid! LOVE, LOVE, LOVE!"
"A quick sew and easy to put together!"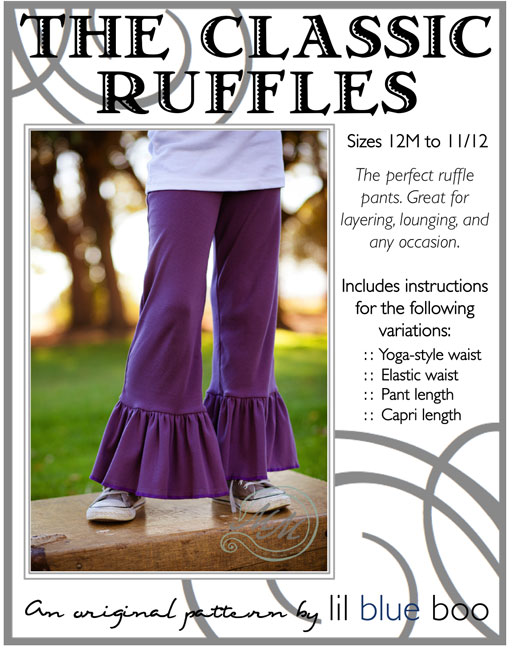 Matching 18″ doll pattern too!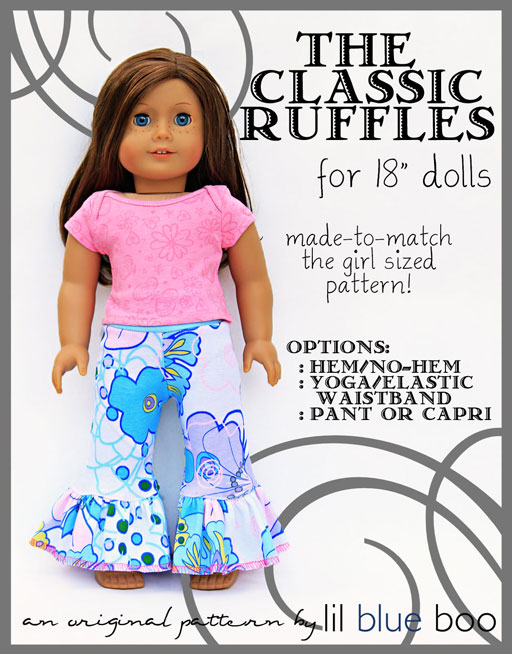 The Classic Ruffle Pants
The Classic Ruffle Pants for 18″ Dolls
Photography by:
Monika McSweeney
Paint the Moon
Brenda Acuncius
Bebe Gear
Other new patterns you should check out in the shop!