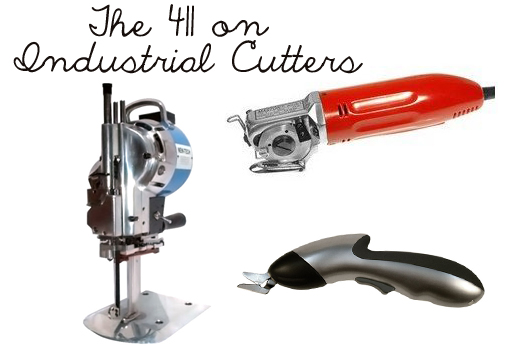 I got a ton of questions about the electronic fabric cutter featured in the Evolution of a Dress video yesterday….I figured it would be easier just to write a post about it! So here's the 411….
I love the small rotary industrial cutters. They are easy to use and pretty darn quiet.  They can cut through about an inch of stacked fabric. You can purchase the smaller industrial cutter that I have for under $100 here. I own several different brands including the Yamata.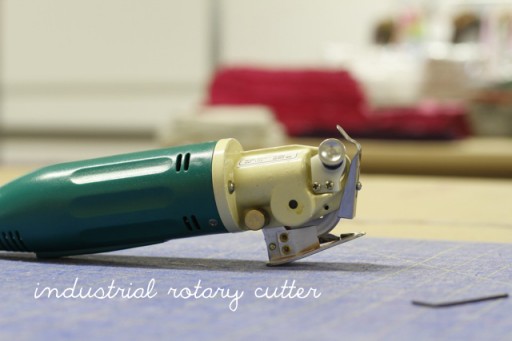 I love that it is self sharpening….just push the button and the little grinder sharpens your blade. Just be careful of the sparks around fabric!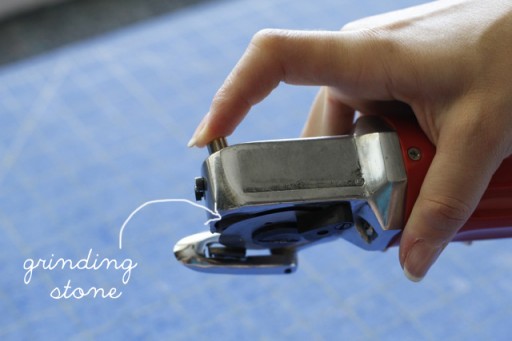 If you are really brave and doing a ton of production there are much larger cutters these two range from 4″ of cutting height to 8″ of cutting height (and now might be time to update your liability insurance if you have employees!):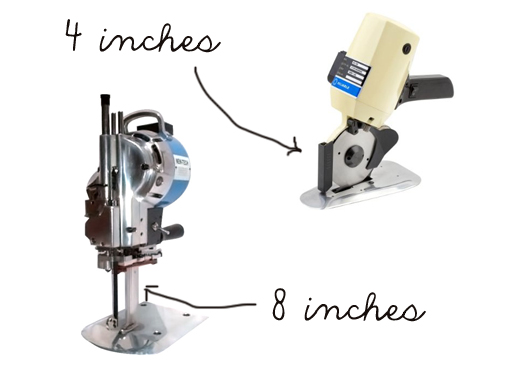 If you have a dedicated space for cutting I recommend putting your plug outlets on the ceiling.  We've cut through a few cords accidentally in the last few years……it's scary enough to make you pee your pants!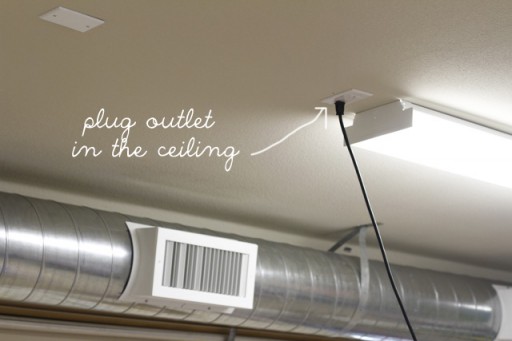 If those cutters look too intimidating, we use this one too (you can see it used in the video).  I got mine from Dharma Trading. It's basically a pair of electronic scissors.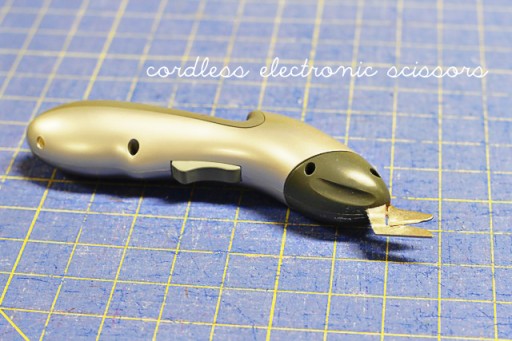 A few tips for maintaining  your cutter:
1. Clean and oil your cutter regularly.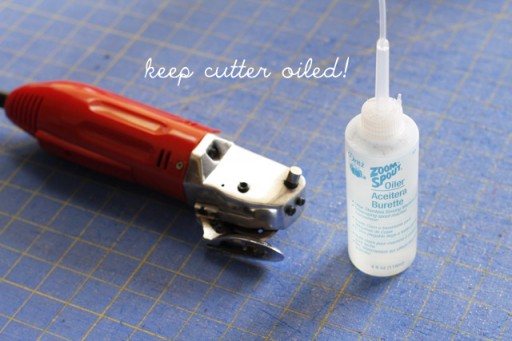 There are tiny holes for the oil: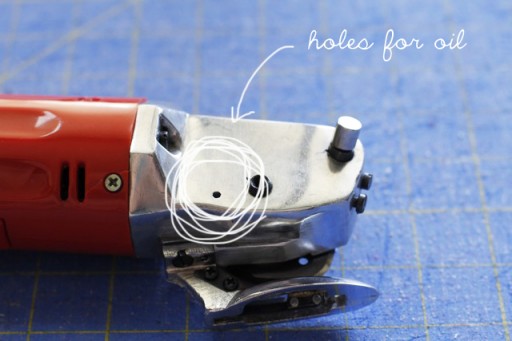 2. If cutter starts fraying your fabric, your blade probably needs to be replaced: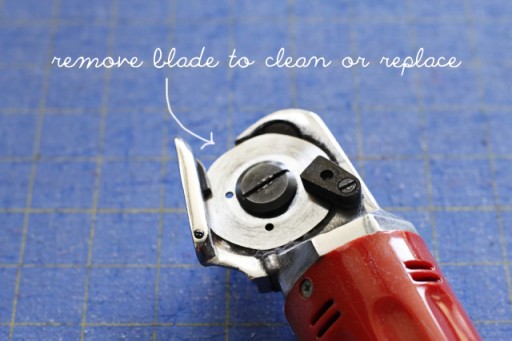 Important: Make sure to UNPLUG your cutter before removing the blade!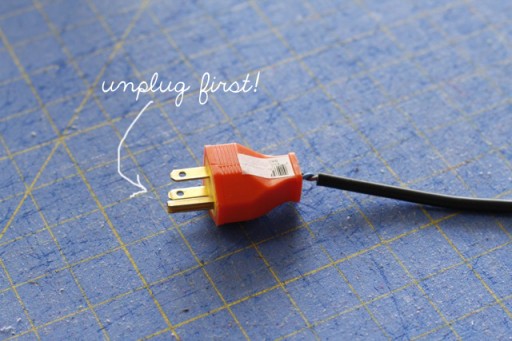 To remove the blade, insert a safety pin or a small hex wrench into one of the blade holes…..this will keep your blade from turning.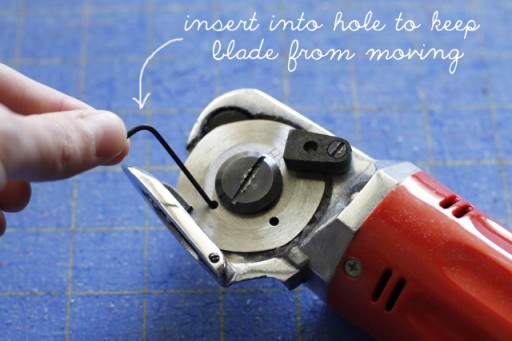 Then use a screwdriver to remove the large screw: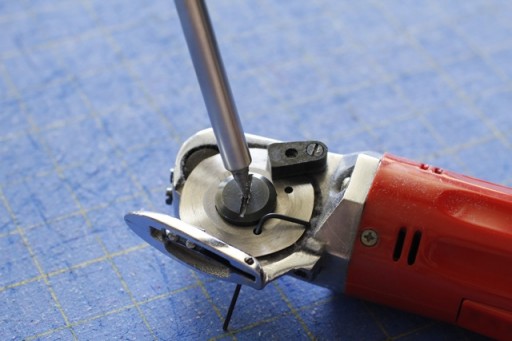 Carefully remove the blade: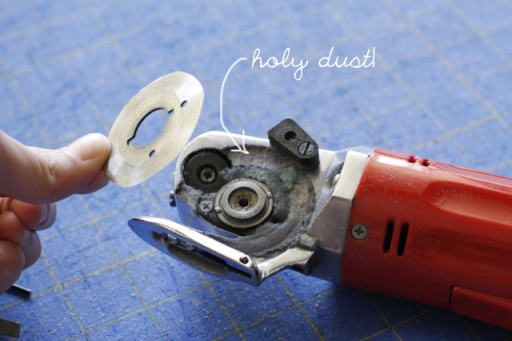 Use an air duster to remove all the dust: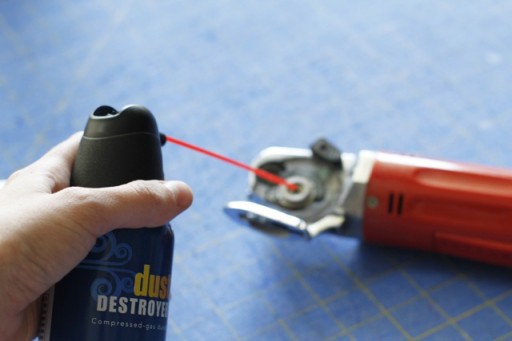 Replace your blade and you are ready to cut again!