This is one of my favorite "go to" tops right now. I can use thin jersey fabrics for a dressier look, or upcycled old tees for a casual every day look.
I recommend a serger for knits but this can be sewn with a regular machine as well. Perfect for tweens and adults.  The instant download PDF pattern includes the basic style and tips for piecing.
Here's one I made from an old t-shirt, some yardage and a few knit scraps: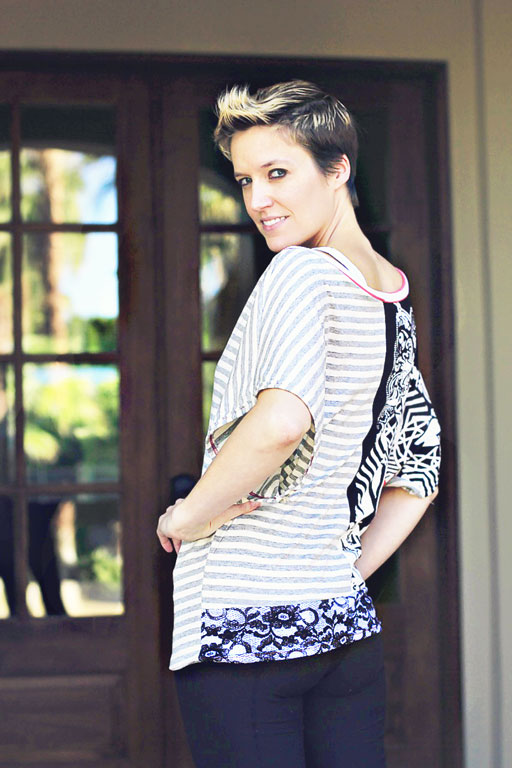 Here's my friend Katherine in the top she made. I love the bright colors!
My friend Olivia made a striped version. Love those boots!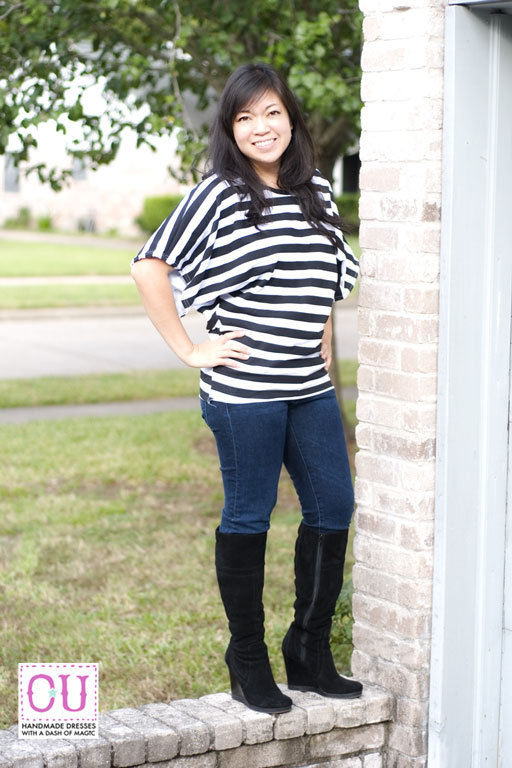 Photo credit Olivia's Ultimate
A casual look on the left and a more dressed up version on the right: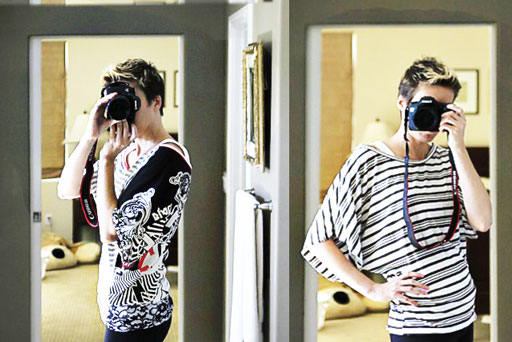 Can't wait to see what you make!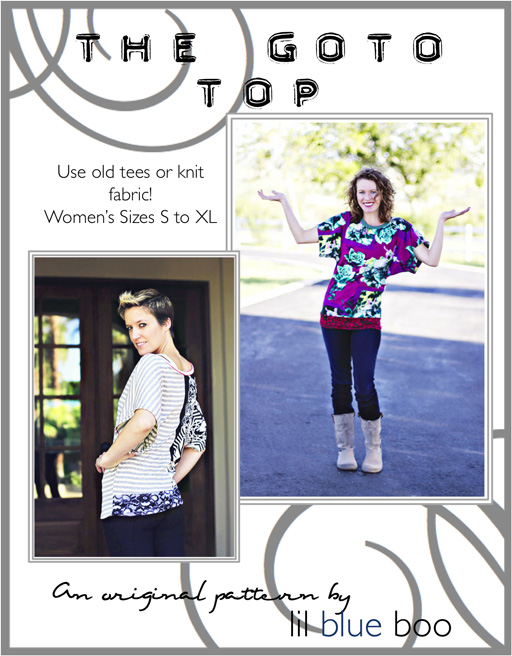 Thinking about buying a serger?  Check out my FAQ section on recommendations!