I love this soccer jersey skirt! A customer sent me a bag of knits that included her daughter's old soccer jerseys and asked me to do something with them…..I thought this would be the cutest outcome. Now "Ava" has a unique personalized skirt! The jersey is perfect for twirling and will be great for the summer heat. I can't wait until Boo is old enough for sports now!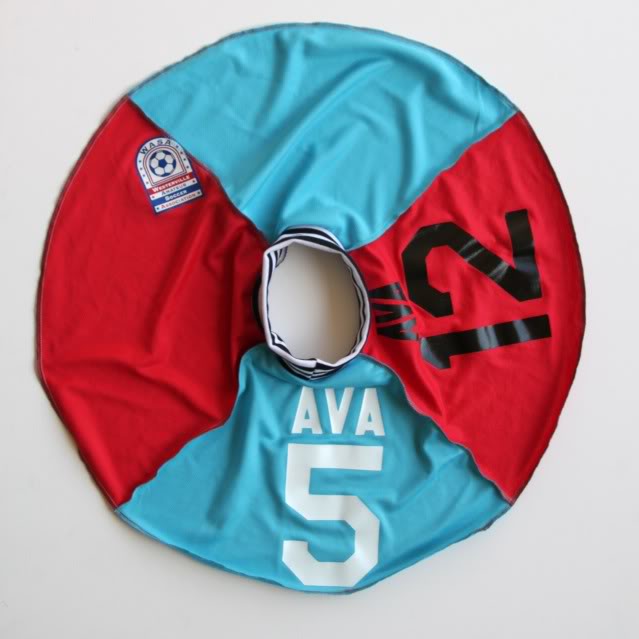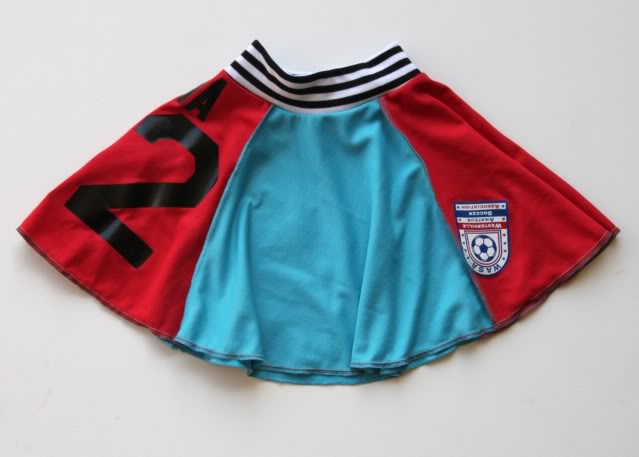 I'm still trying to finish up my LBB twirl skirt pattern (as seen above)….hopefully it will be done in the next week or so! Thanks for being patient with me!
Also, the judges are still going through the 154 entries to the Lil Blue Boo / Dharma Trading Design Challenge! The entries are all so creative and fun to look at……I think the judges have the hardest job ever!