I love collaborations because they are a chance to create something new by combining my interests with someone else's. Recently I teamed up with Melanie of The Melamoose Co to create some adorable little doll clothes to fit 15-16″ Waldorf style dolls (Bamboletta, Dragonfly's Hollow, Apple Tree House etc.) I silk screened some itty bitty little lady bug onto knit yardage and sent it Mel's way and here is what she turned it into! Introducing….the "BooMoose" collection: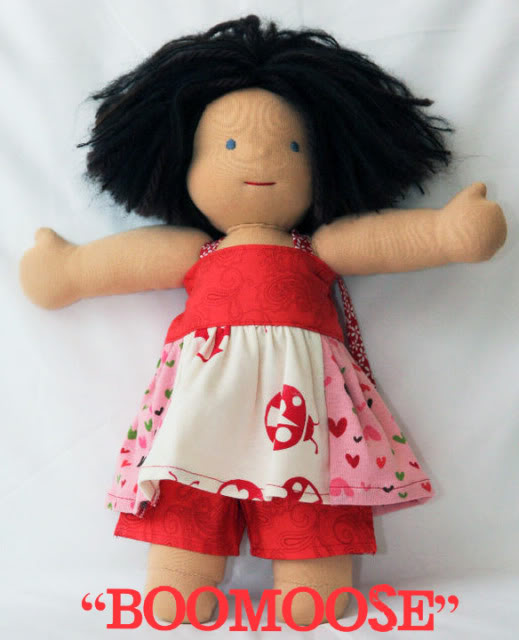 She made an entire mini collection of BooMeese! You can check out preview pics of the other creations on The Melamoose Co Facebook page. They will be listed in her Etsy shop on Thursday, July 1st at 9pm EST. Her little tiny creations sell out in seconds so be on time!
I've been having so much fun with my other current collaboration with Stephanie Corfee. Here are just a few of the creations I've made with her "When I Grow Up" print: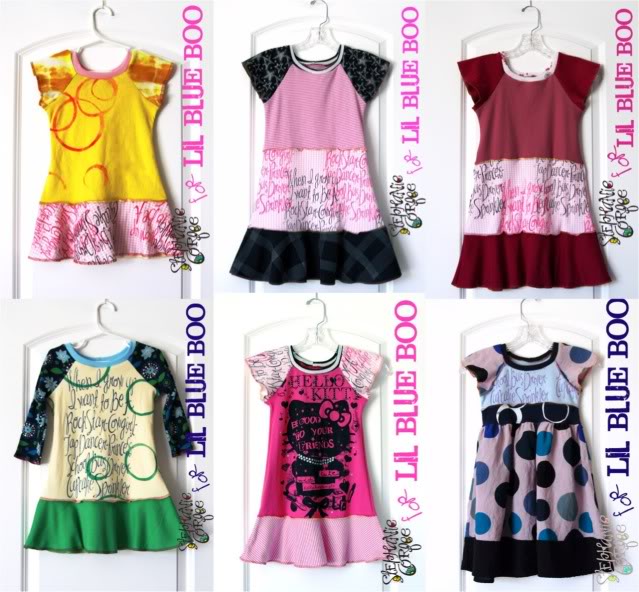 And since I've been working on adding more and more "Big" Blue Boo clothing to my shop (Junior/Women's sizes), here is Stephanie's vision for a maxi-length dress using another one of her prints! It's in the works! I'm working on a detailed tutorial for how I plan to silk screen the bottom portion of the dress.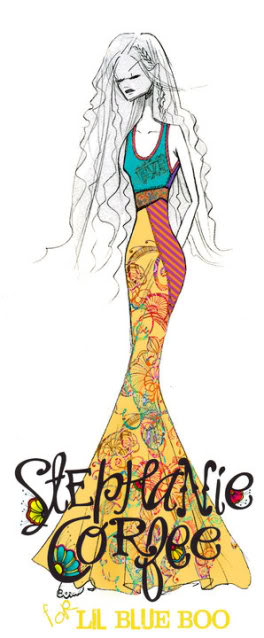 It's been a busy few weeks at Lil Blue Boo! Today Boo and I have a photo shoot together (it's still a secret). I've got my air dried "beachy" hair ready and got my fingernails done (they were a little purple from some recent dyeing). Oh yes, I'm wearing a "Geek Batik" printed Lil Blue Boo tunic……

If you are new to Lil Blue Boo, check out some of my screen printing tutorials!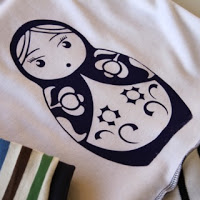 Screen Printing 101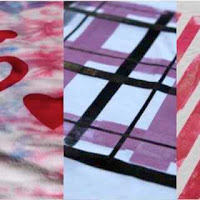 Screen Printing with Contact Paper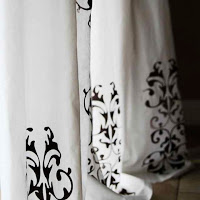 Screenprinted Drapes and Pillows