Lisa and I spent all day yesterday shopping in L.A.'s garment district. We had a great time despite the 100 degree heat! Our first stop was Michael Levine's Loft: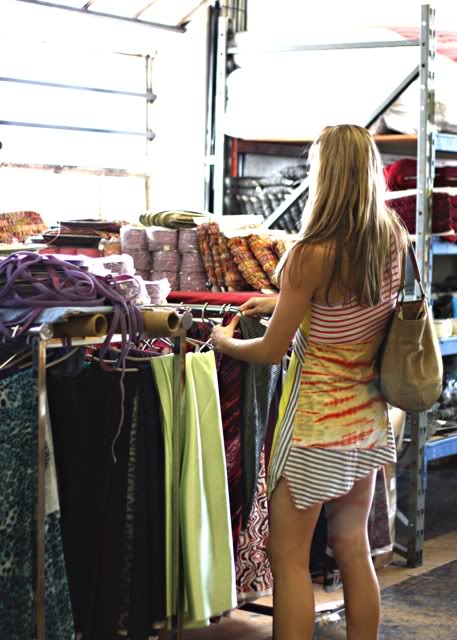 The Loft is located above the Micheal Levine home decor fabric store: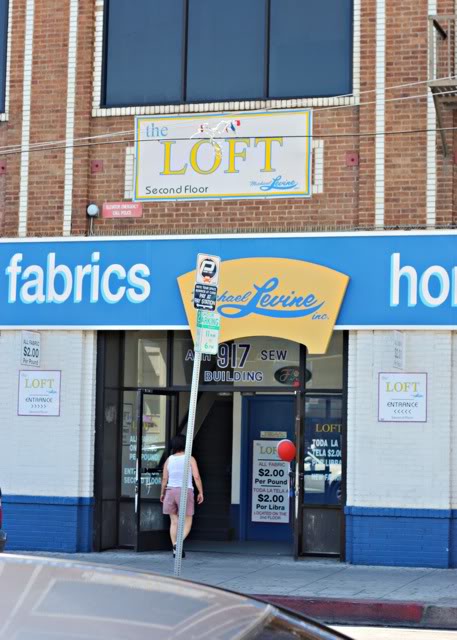 And it is indeed a loft…..no air conditioning and VERY hot when it is 100 degrees outside!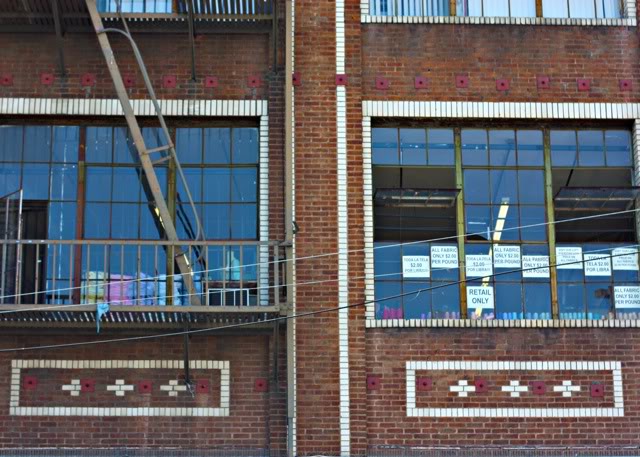 But it is my favorite kind of store….lots of hidden treasure and you pay by the pound.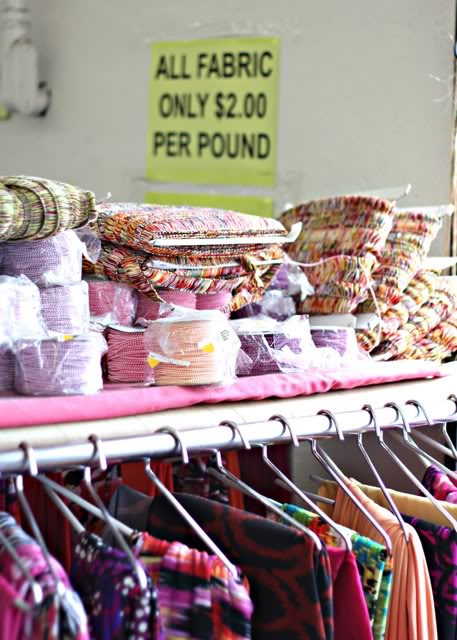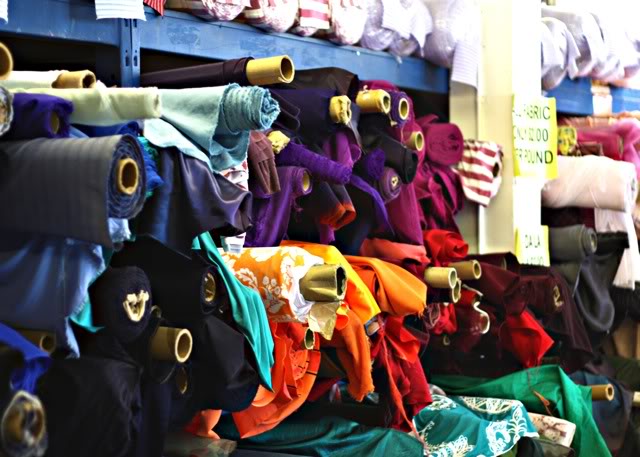 Be prepared to dig to the bottom of the boxes…..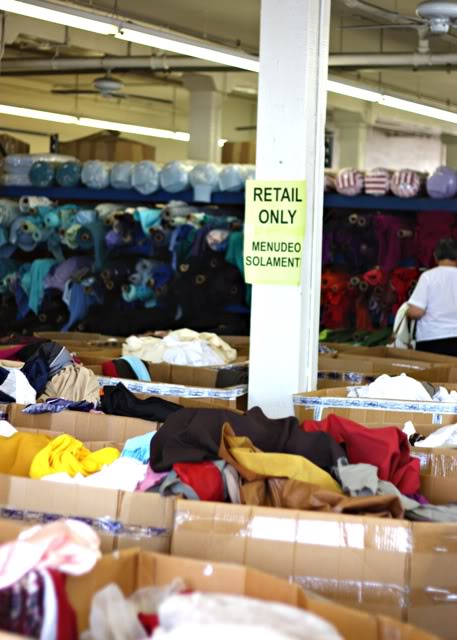 ……that is where the good stuff is!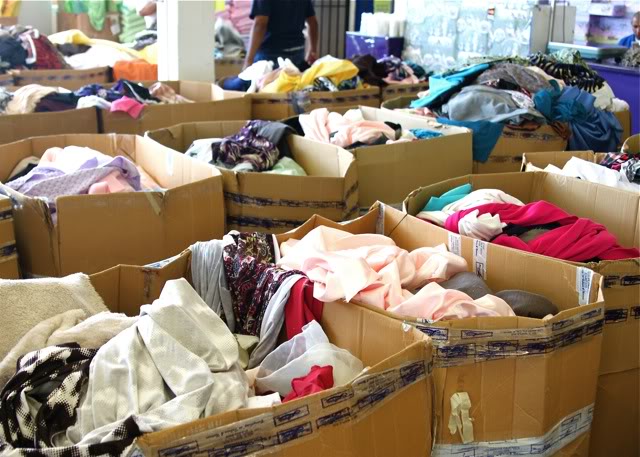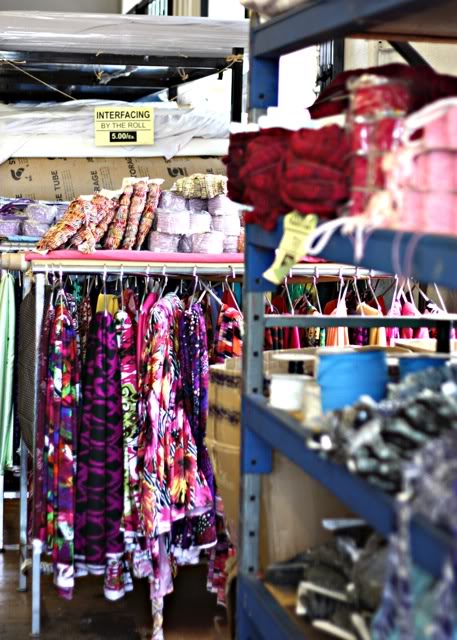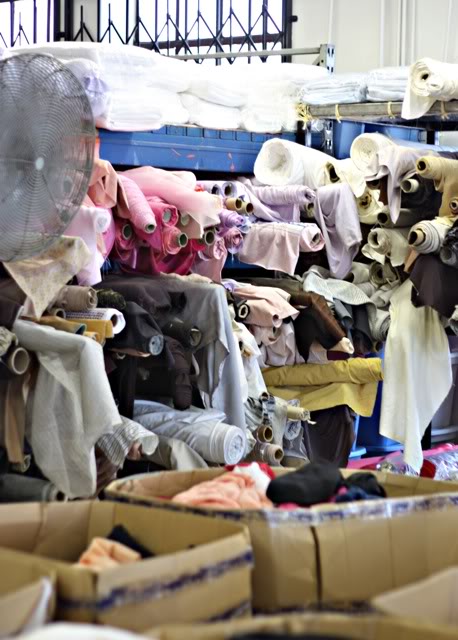 The main Michael Levine store is across the street: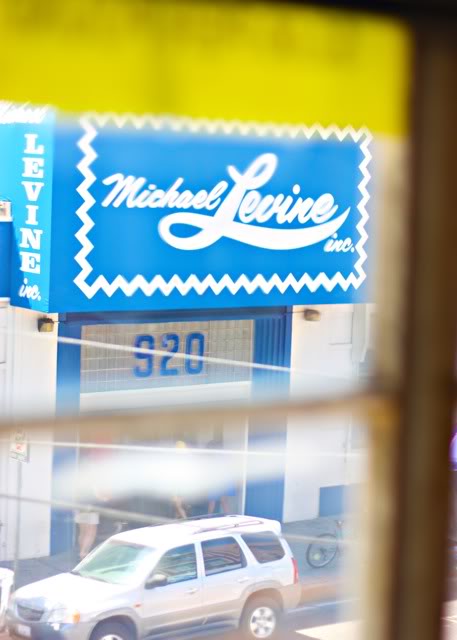 Huge selection: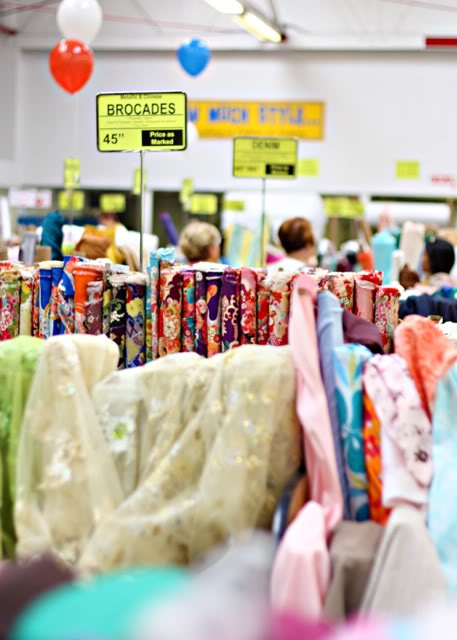 My Lil Blue Boo card!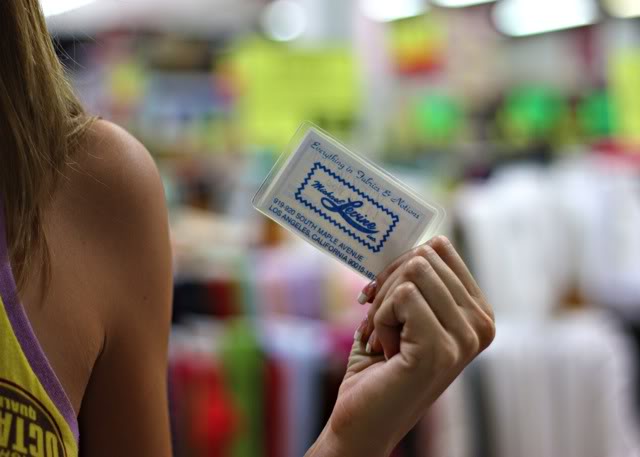 Here's Jonathan…..he helped us cart bolts of fabric on multiple trips to the car….he was the best!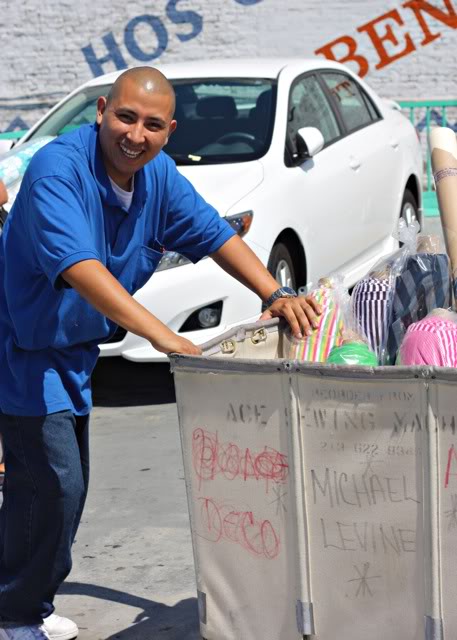 There are blocks and blocks of fabric stores in the area…..and some great steals: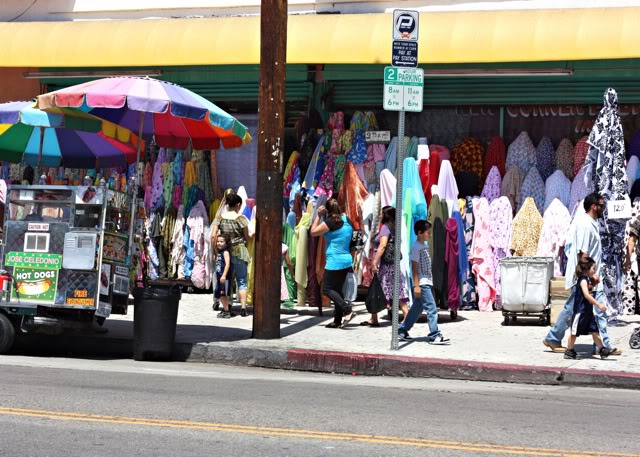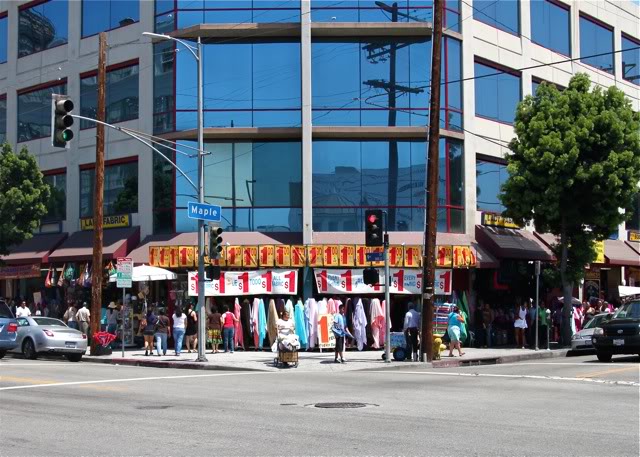 After 6 hours of shopping we made it home with a huge stash of great inspiration I can't wait to start digging into for some fall designs!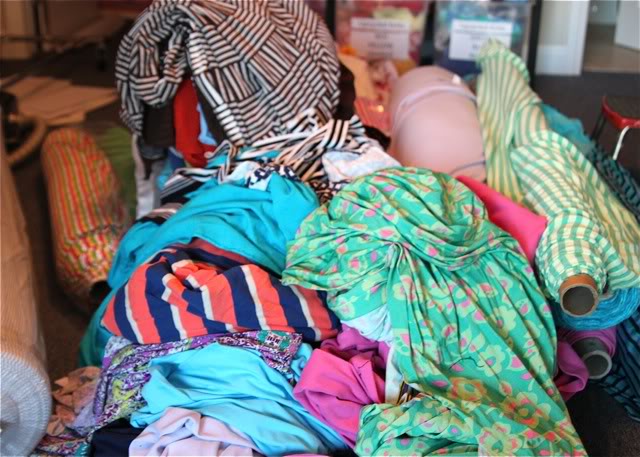 P.S. A HUGE thanks to my bestest pal Lisa for taking the trip with me…..she was my friend, personal assistant, moral support, treasure finder, photographer, map reader, delivery coordinator, purse holder all wrapped up into one!!! You rock Lisa!!! Love you!!!
P.P.S A HUGE thanks to Dana for taking the time months ago to write out my itinerary for me 🙂 She has a post now on her blog you should check out!