Today was Boo's first day back at school! Of all the beautiful clothing I've made her…she picked her Pinto halter dress from last year that she's pretty much grown out of and a pair of cropped white pants. I cleaned her Unicorn Crocs to shiny new appearance (magic erasers are great for this), packed a nutritious lunch and we were set to go!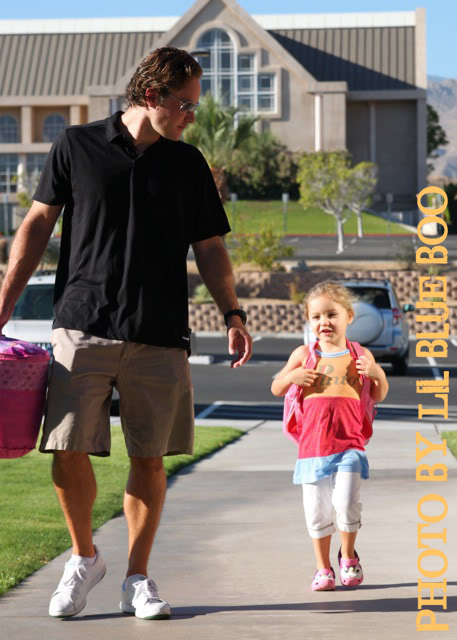 I had spent the weekend silk screening some NEW Lil Blue Boo signature knit…..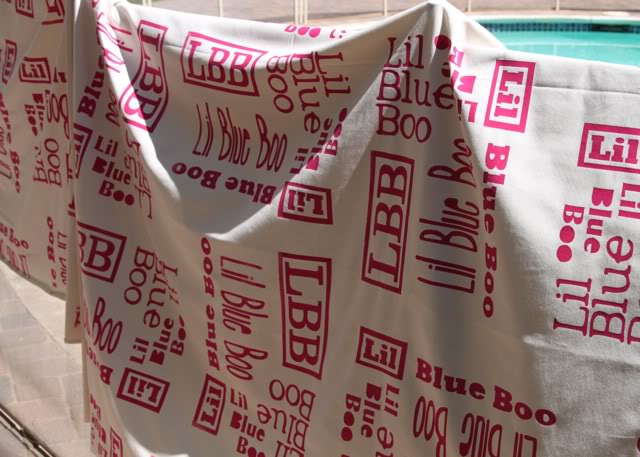 ….and today I used it for the sleeves of this cute dress: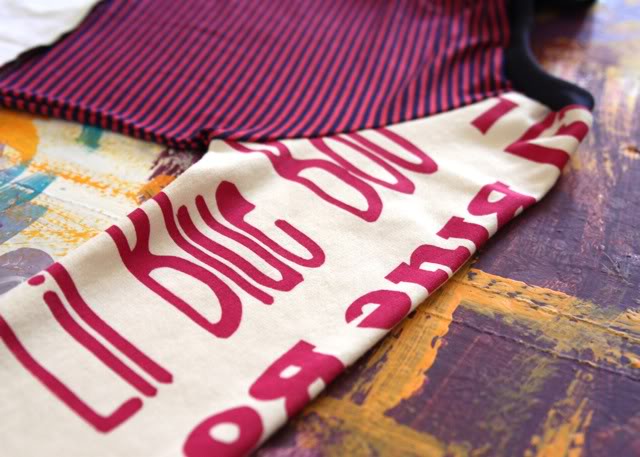 Boo loved every second of school today….I missed my little sidekick though.