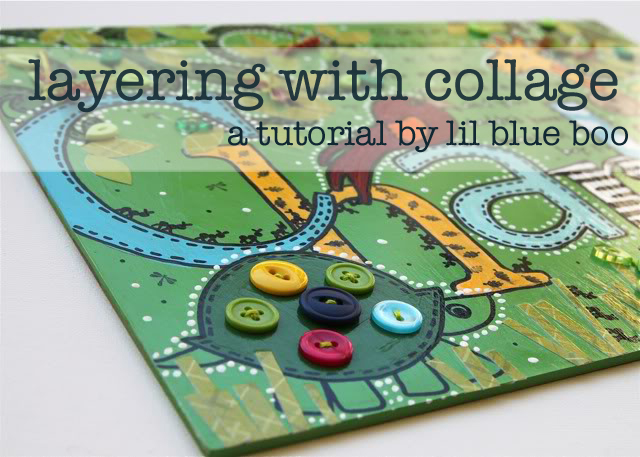 A nursery painting I recently finished for a little guy named Charlie: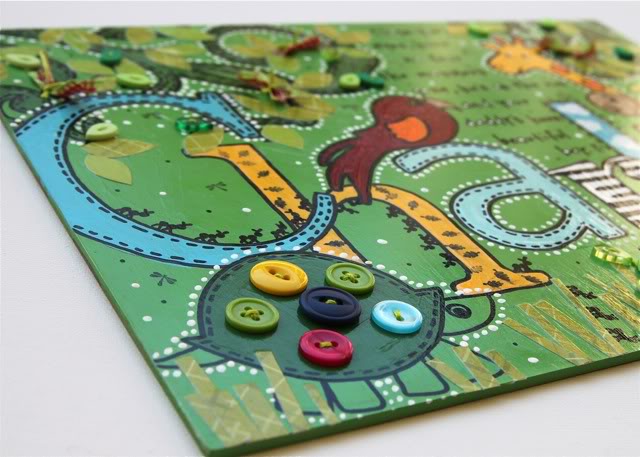 Trees filled with ribbons, buttons, and paper leaves: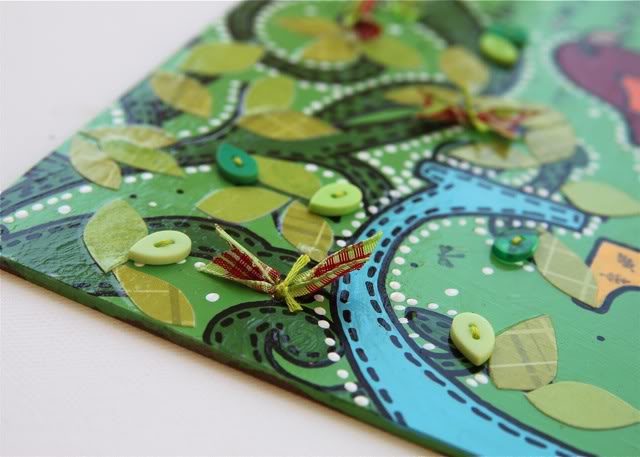 Plants with buttons and stitching layered over grass: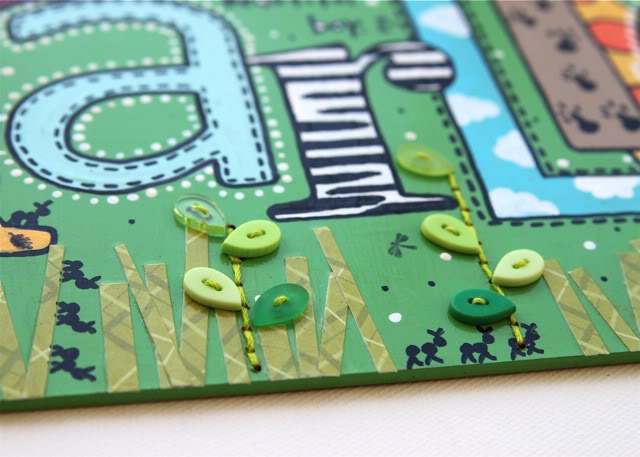 A turtle with buttons adorning his shell:
The entire painting with collage, ribbons, buttons etc: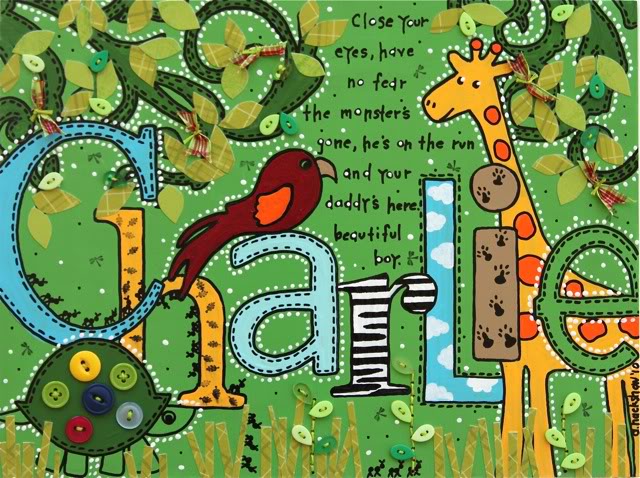 Most of the techniques for making a similar piece of art can be found in my nursery art tutorial below: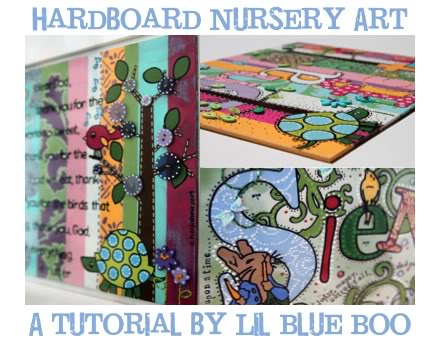 The only thing I did differently for this painting was add some extra collage layers and ribbons for texture. I cut strips of some green plaid scrapbook paper and applied them using
matte medium
for grass: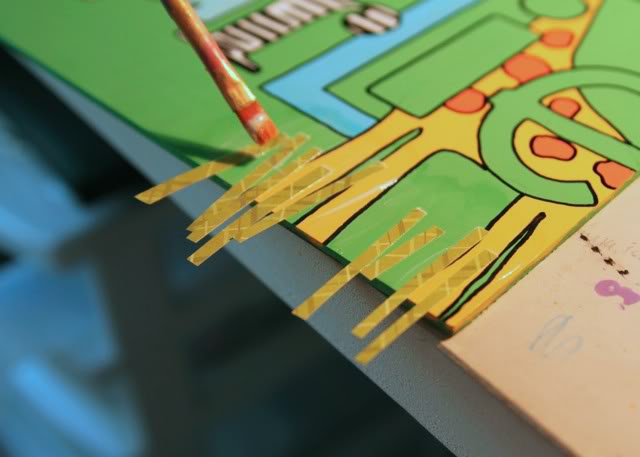 I cut leaf shapes out of the paper as well.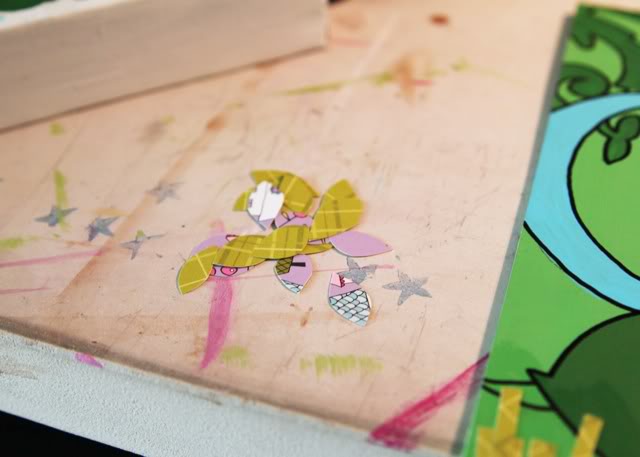 I used
matte medium
to glue them to the painting just like the grass strips: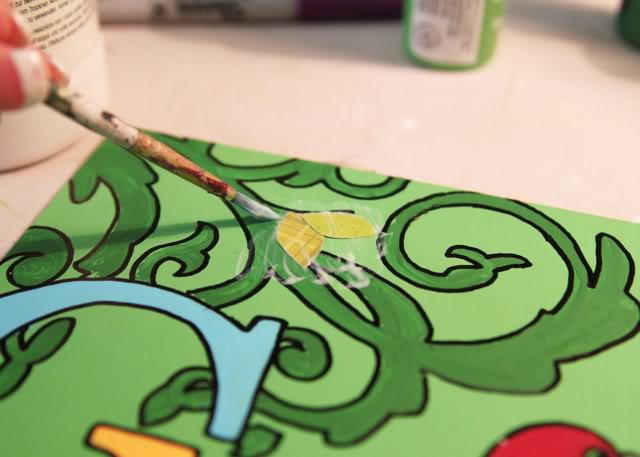 Let the leaves dry: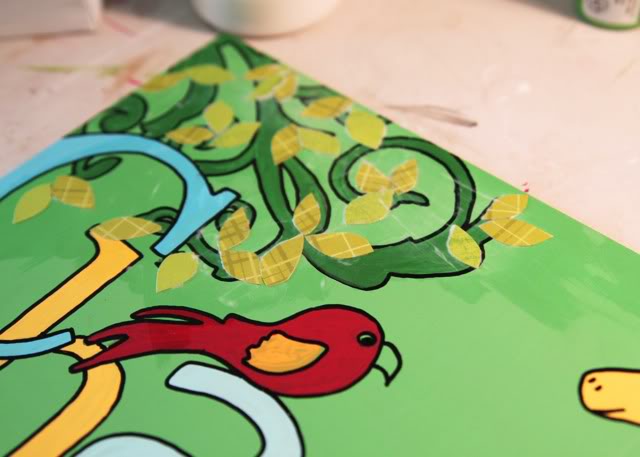 I finished the rest of the painting and applied gloss varnish. Once it was dry, to add texture, I drilled tiny holes and used DMC thread to attach ribbon pieces along side the leaf shaped buttons: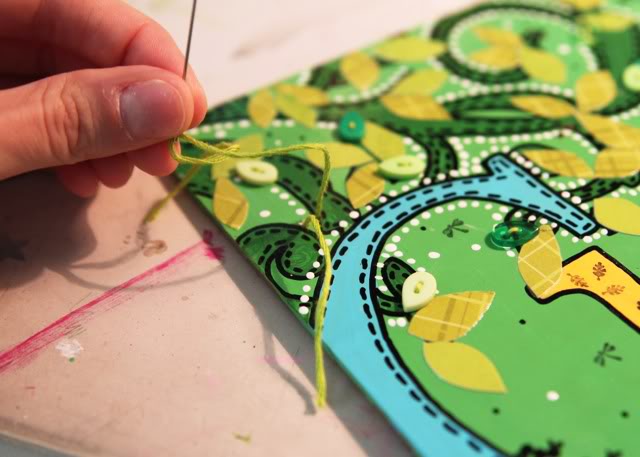 First I placed the ribbon on top of the string: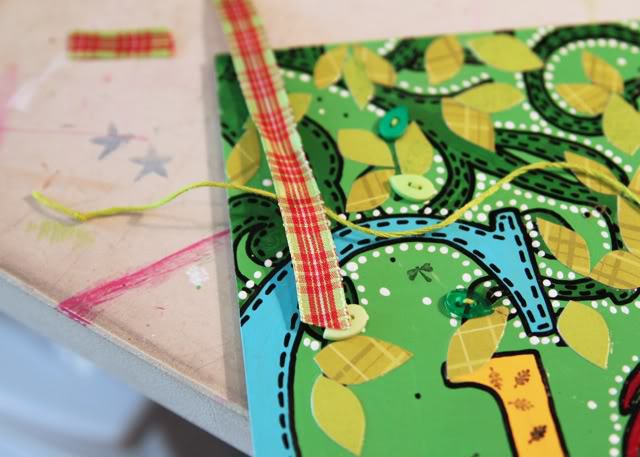 Then I tied the ribbon tightly with a knot to cinch it in the center: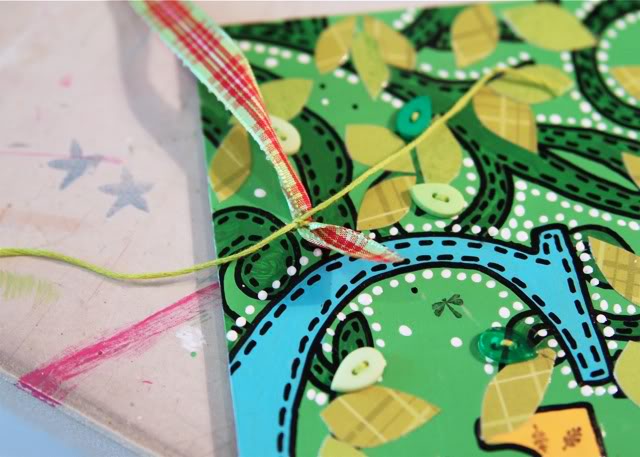 And finally cut off the excess ribbon on each side: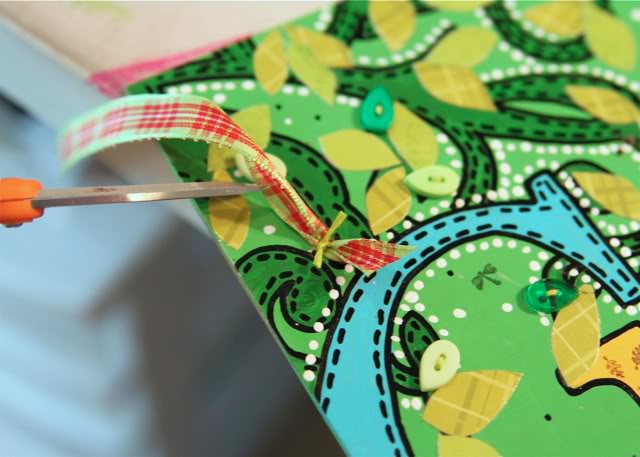 Finished and framed!