Are you a professional photographer? We want to see your work!
Introducing the Lil Blue Boo Photography Affiliate Program! We are so excited about this new program and we know it will create some new amazing relationships. We are looking for photographers who have a passion for what they do and photography that stands above the rest. We want you to know….our selection process is tough…decisions will be primarily based on photography style and geographical area.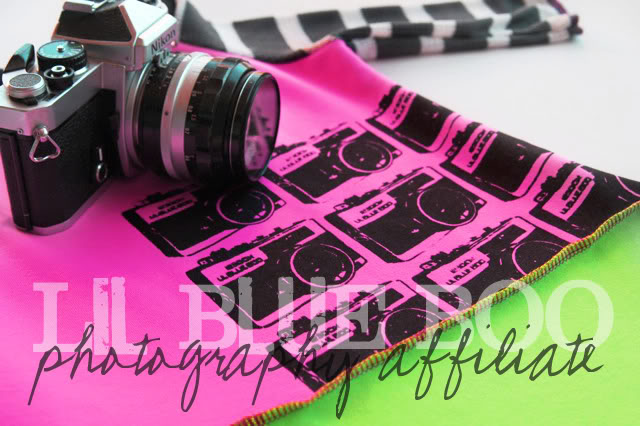 What is a Lil Blue Boo Photography Affiliate?
Our Photography Affiliates will essentially be "virtual" Lil Blue Boo stylists with many benefits including:
:: Discounts on clothing to be used in photo shoots as well as free rush orders to meet your deadlines.
:: Earn reward points based on your purchases as well as your client's purchases to help you build a wardrobe any stylist would love.
:: Inclusion in a directory of Lil Blue Boo Photography Affiliates on our website which receives 60-70,000 visitors per month.
:: Your clients will have access to one-of-a-kind and limited edition clothing for their styled shoots as well as coordinated family outfits. We can do almost anything……from elaborate hair accessories to silk screened adult clothing….just because you don't see it in our shop doesn't mean it can't be done….let us help you brainstorm!
What's in it for Lil Blue Boo?
We LOVE seeing our clothing photographed by talented people!
We LOVE the creative process of each individual….so we want to see how you use Lil Blue Boo clothing in your shoots when given free reign!
We want your clients to feel amazing that clothing was made just for them and with their personality in mind.
We are interested in all different styles of photography. As part of the Lil Blue Boo/Photography Affiliate relationship it is not required that you send us photos of every outfit you style but it is always appreciated. We would love to share your photos with others and promote your work.
How to apply to become a Lil Blue Boo Photography Affiliate:
Please email the following information to lisa@lilblueboo.com:
1. Name and Website. Please provide links.
2. What ages do you typically shoot?
3. What is your average number of client photo shoots per month?
4. Have you worked with any children's clothing lines in the past? If yes, which ones?
5. How did you hear about Lil Blue Boo?
6. Please send us 1 or 2 of your best photos. We'd especially love to see ones that you think best represent the style of Lil Blue Boo!
We have worked with some extremely talented photographers in the past and we value our relationship with each and every one of them. We literally jump up and down with excitement when we get an email filled with proofs from an amazing photo shoot. Here are some beautiful examples of Lil Blue Boo styled shoots:
www.oliviahooperphotography.com
We wish we could work with everyone but keep in mind the selection process never stops….if it doesn't work out the first time around please feel free to reapply!
Once accepted into the program you will receive all the details on ordering, sizing, customs and the incentives programs. Thank you for your interest!
Ashley & Lisa – Lil Blue Boo