There's been lots of work and photography behind the scenes at Lil Blue Boo that I haven't blogged about so here it goes 🙂
We can get pretty busy here keeping up the blog and the clothing line. Everything is handmade in-house so we are busy little bees. We create patterns from scratch, silk screen our own designs and clothing labels, sew and finish all items etc. It can get pretty overwhelming some days…..but I have a great little team of Lisa, Gicela, Dawn (and Boo of course) and everyone pitches in where they need to!
Here is our new favorite: The Sugar and Spice Tunic and Shorts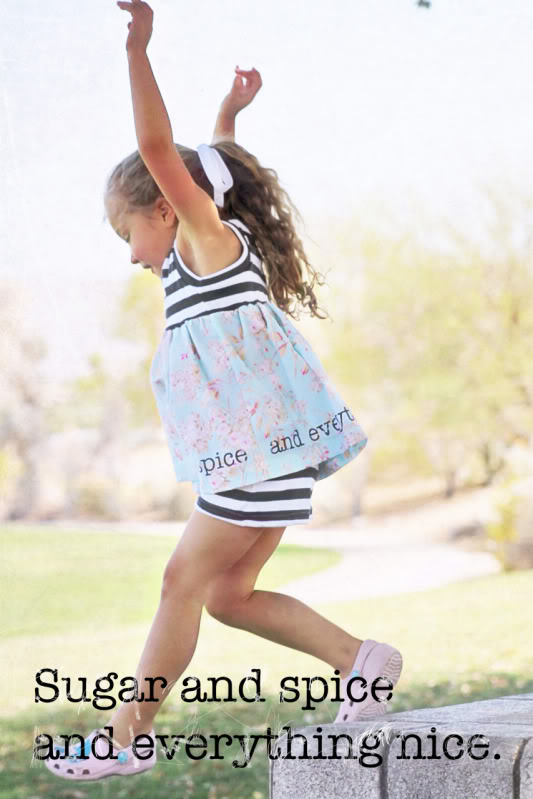 We screen print every single tunic the old fashioned way….no fancy machinery here!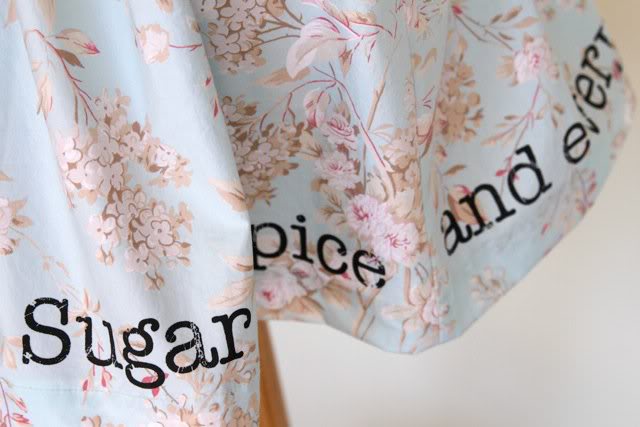 Boo and I had a "practice" Easter hunt last weekend. She's wearing a Vintage Lucy's Easter T-shirt and our new Super Soft Asymmetric Leggings in Sage.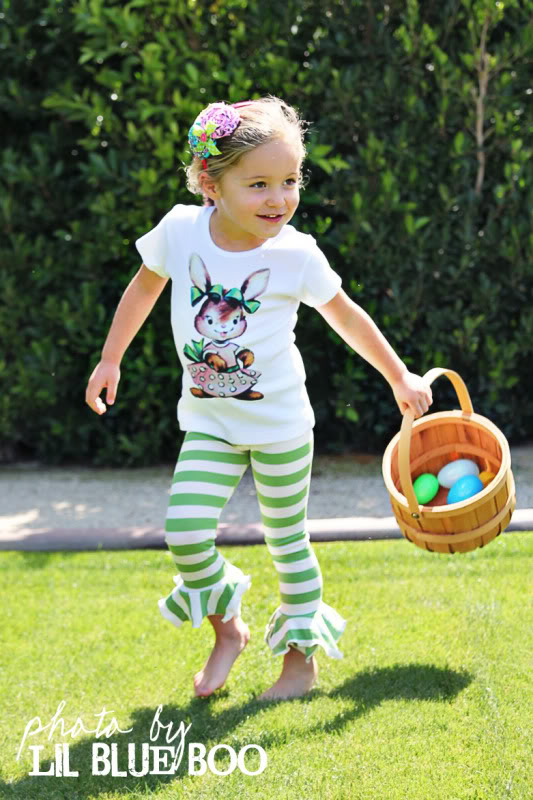 Boo's adorable headband was made by my sister Perry from Perfectly Perrywinkle!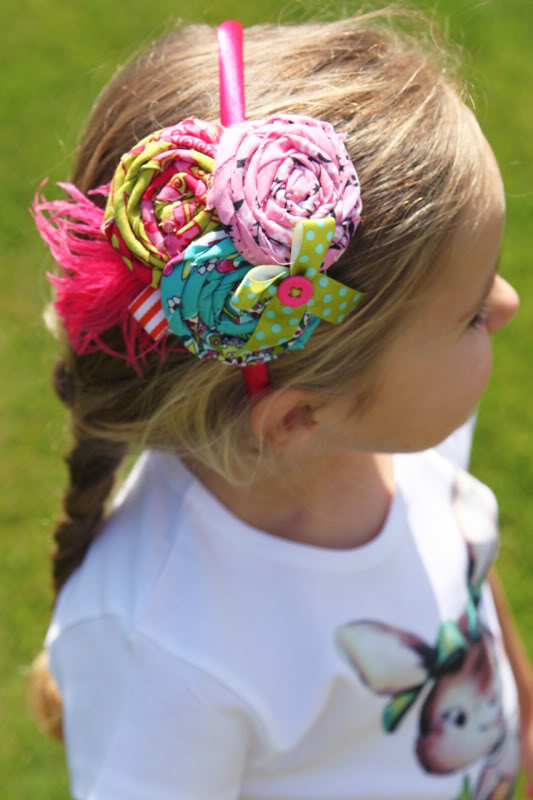 We have a new bubble dress style! This is the "Surely Temple" dress….Boo was taking some measurements: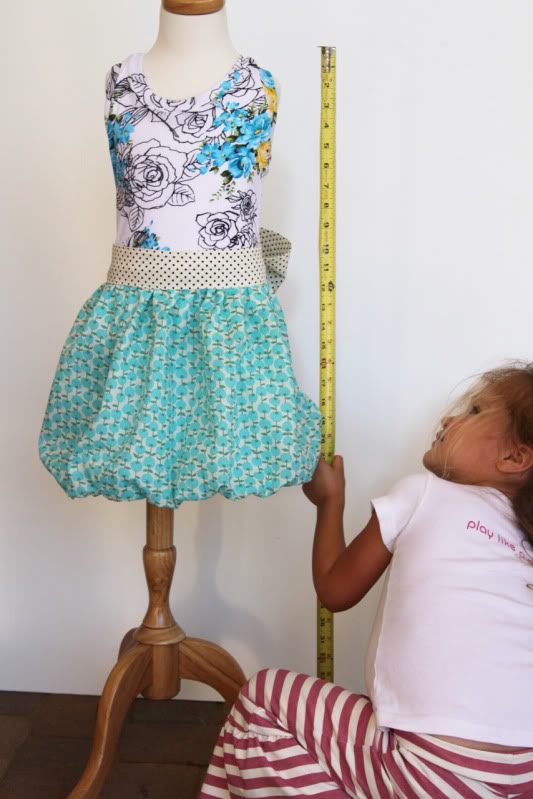 A removable oversized bow: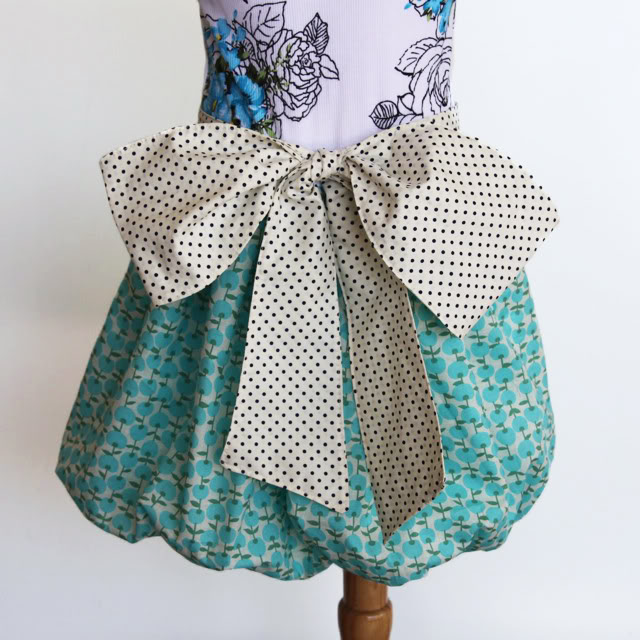 The "Surely Temple" dress is a version of the Li'l Mod Rockwell dress that I made for Project Run and Play: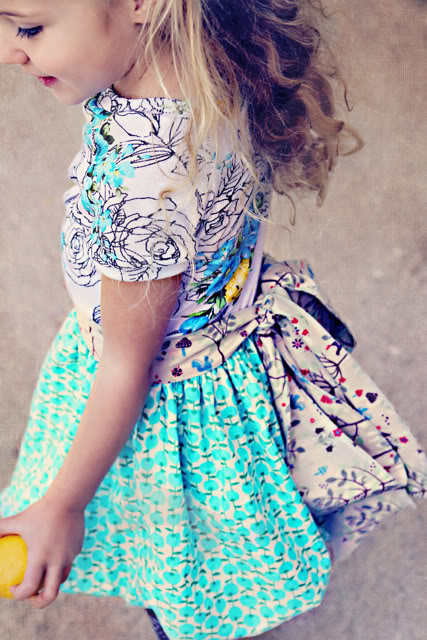 We LOVE our photography affiliates!
Here are some photos of our Golden Afternoon Bubble dress (now sold out) taken by Monika McSweeney Photography: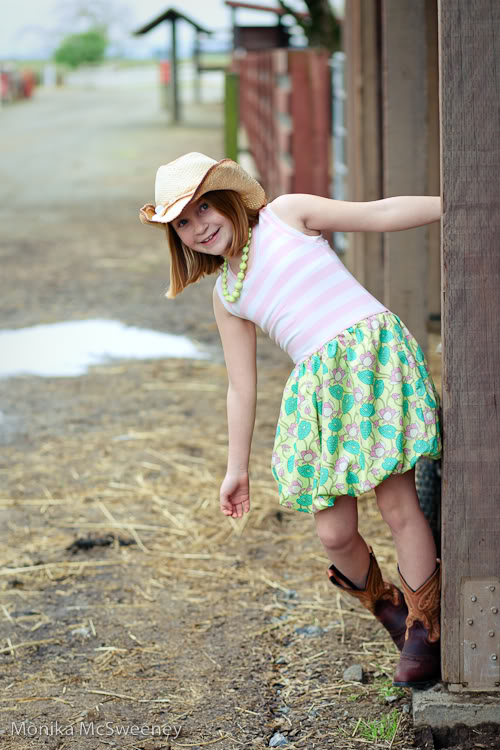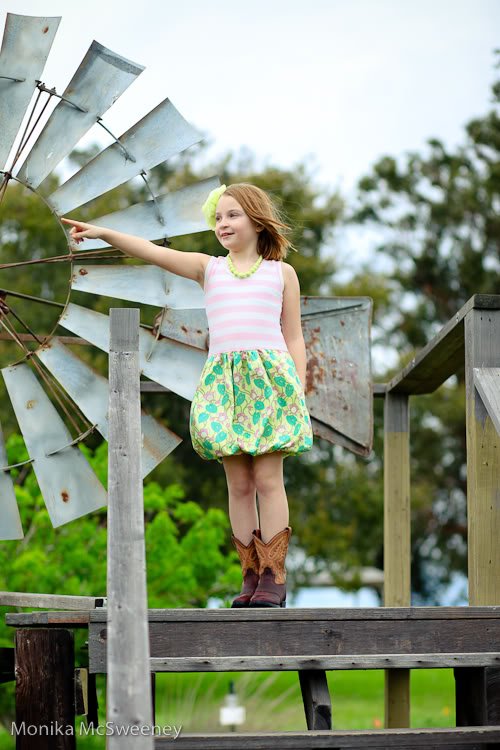 The "Sweet Matey" dress and "Sea Glass" leggings from our new nautical line! The anchor artwork was designed especially for Lil Blue Boo by Stephanie Corfee.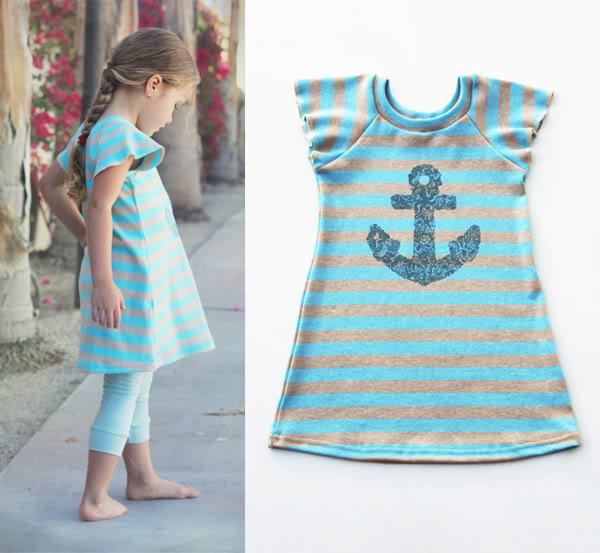 A new addition to our nautical line coming this week….the "Rock Lobster" ruffles and coordinating t-shirt. Beautiful photography by E. Miller Photography!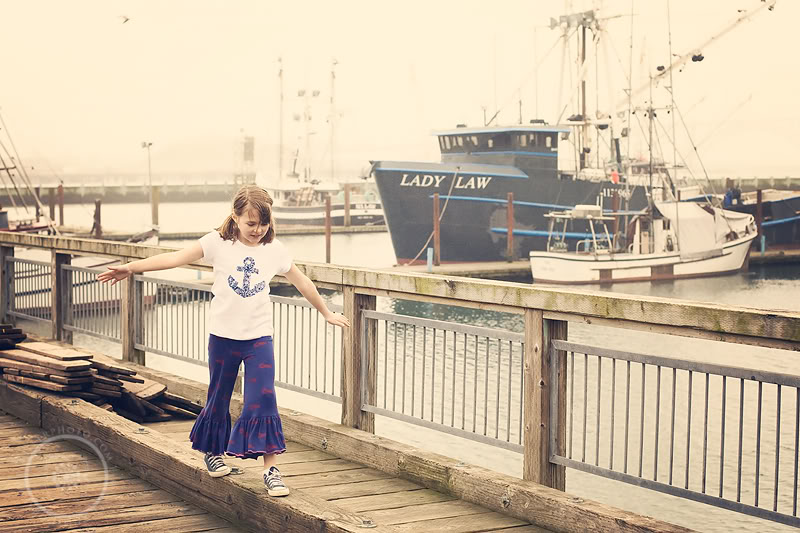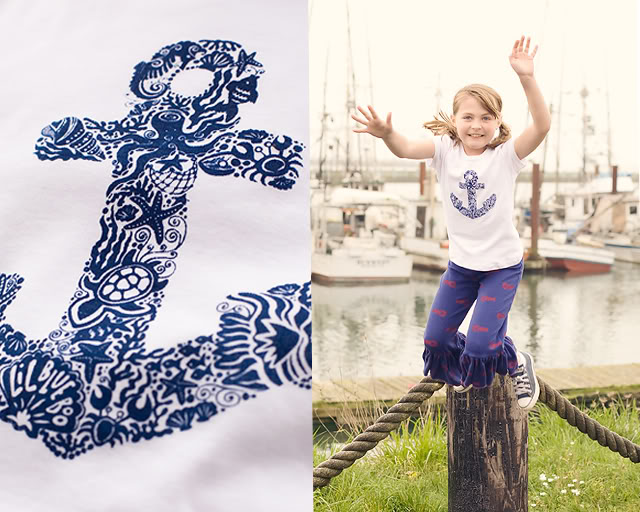 A few other amazing photos we've received recently: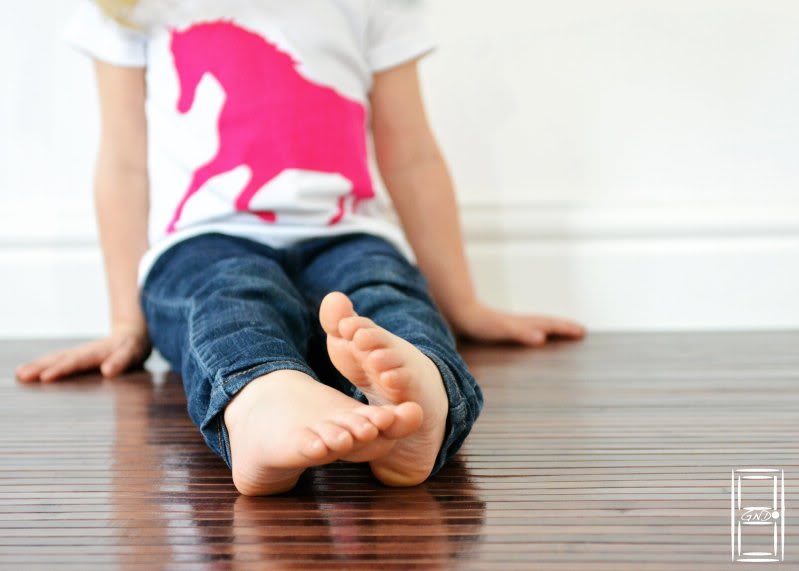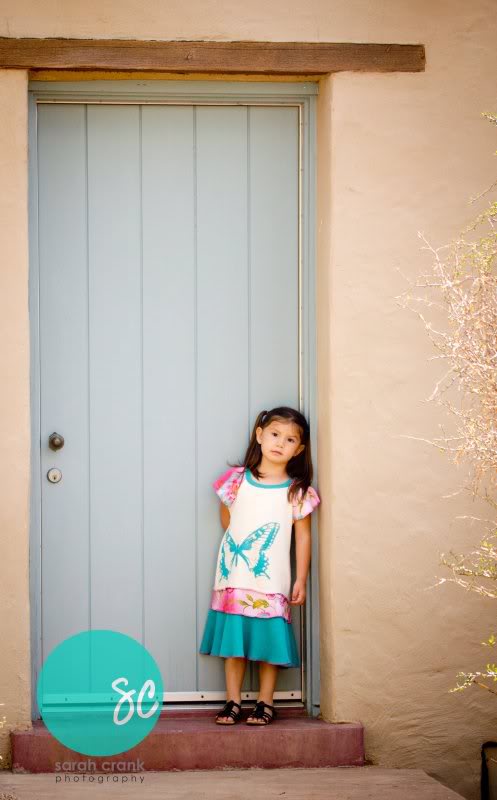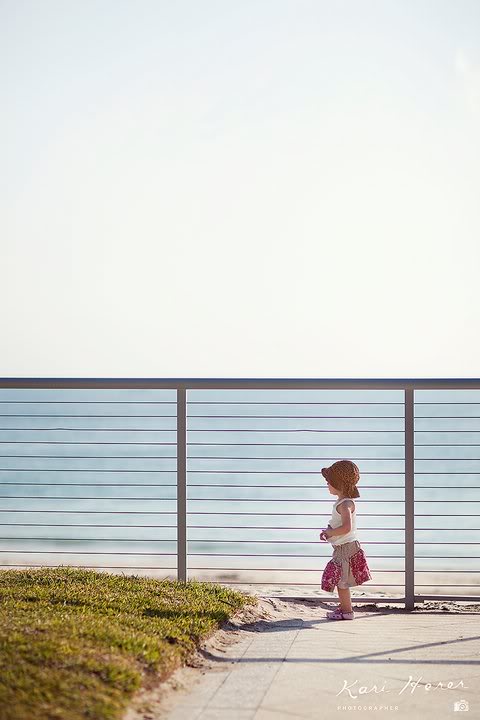 Another tunic coming soon….they match our yellow/blue nautical shorts: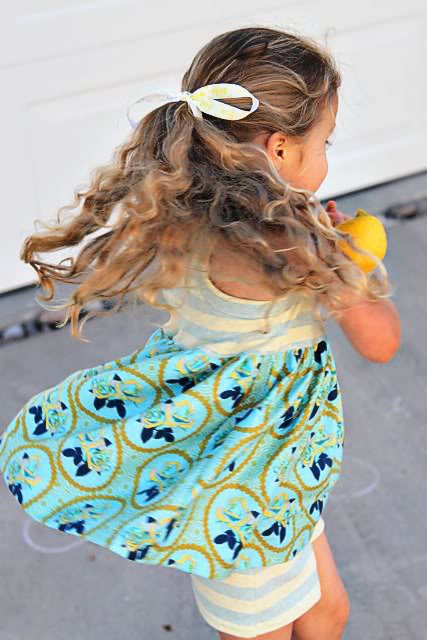 Love this photo of Boo's hair getting in her way of hopscotch….these were some ruffle pants we offered recently (now sold out). The editing in the background is a Paint the Moon Photography texture!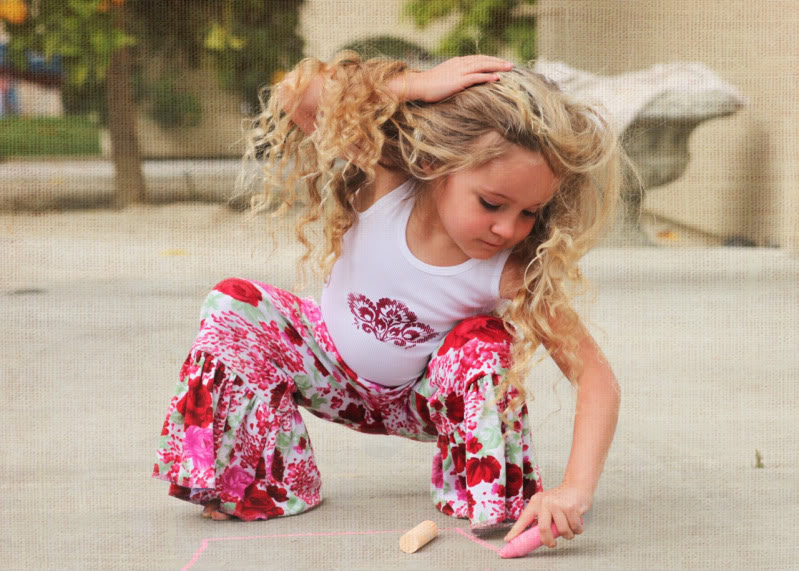 Thanks to everyone who sent fabric donations for the girls at Three Angel's Haiti Children's Orphanage…..we are packing up the box to send beginning of next week! The school has 3 new machines for their sewing classes and sewing will be a life changing skill for many of these children!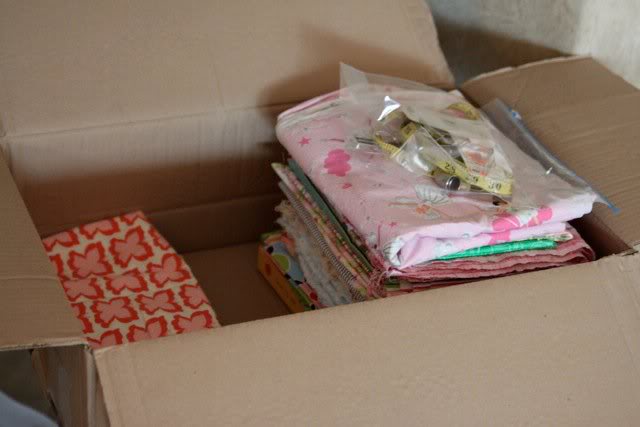 Thank you to everyone who purchased patterns 2 weeks ago for Mercy Corps's efforts in Japan. We raised $1,365!!!!
Last note, we love working with photographers! If you have an interest in becoming a Lil Blue Boo photography affiliate click below: