It's week 5 of Project Run and Play! The theme for this week was Valentine's Day. I have to be honest I was already a little burnt out on the holiday since just finishing the LBB V-Day Collection so I decided to do something really fun and funky. So here it is: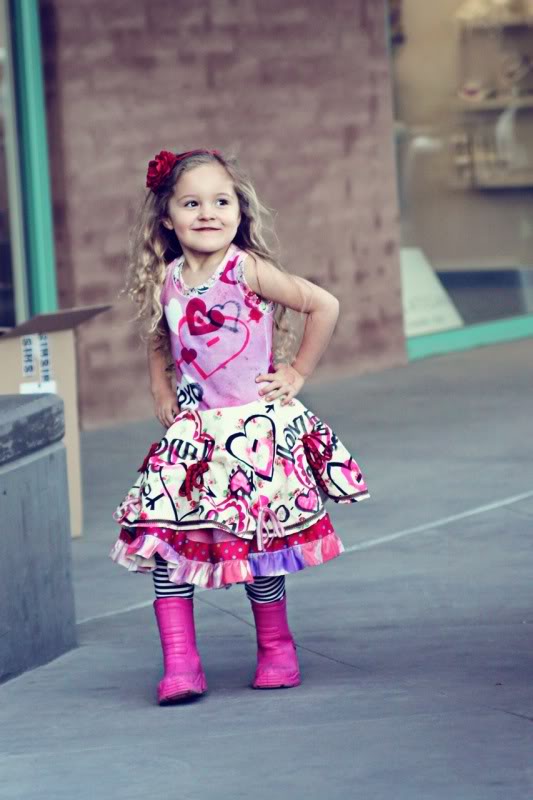 For this outfit, I reclaimed fabric from a vintage-inspired floral sheet and used some leftover drapery lining for the underskirt: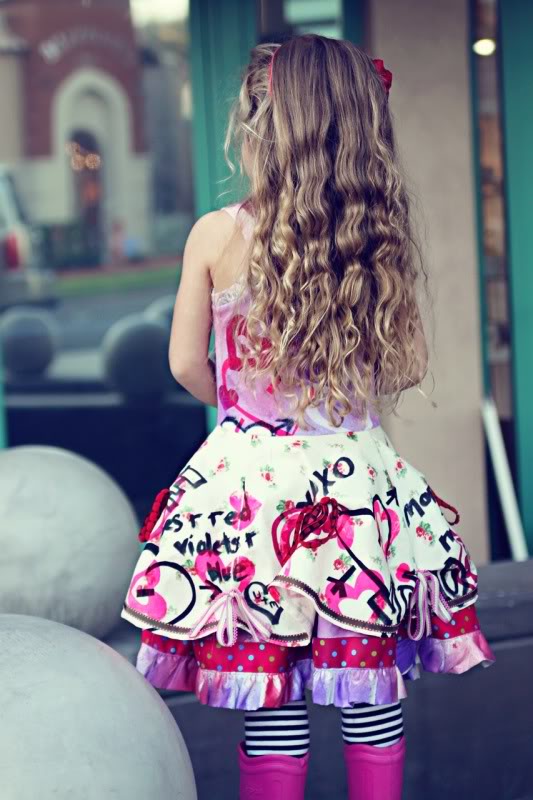 I used several colors of fabric spray-paint, silk screening and marker graffiti to add color and design: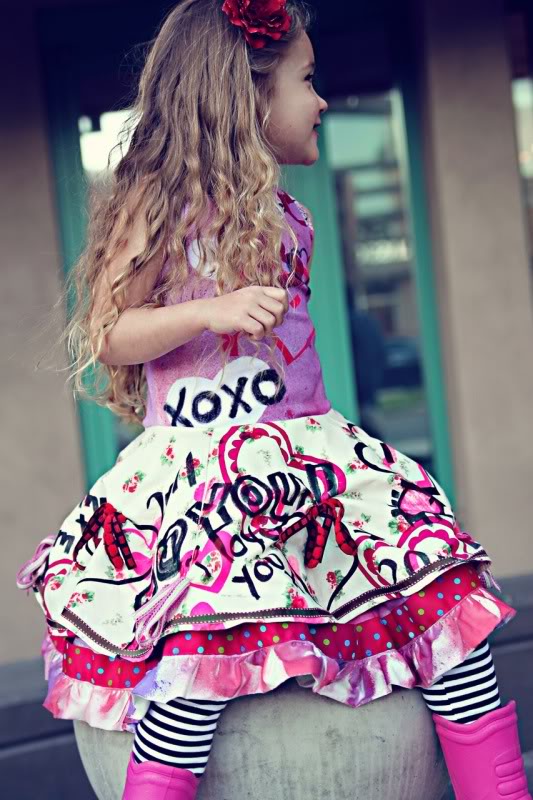 The dress is 2 layers on the bottom and a soft knit tank-style on top….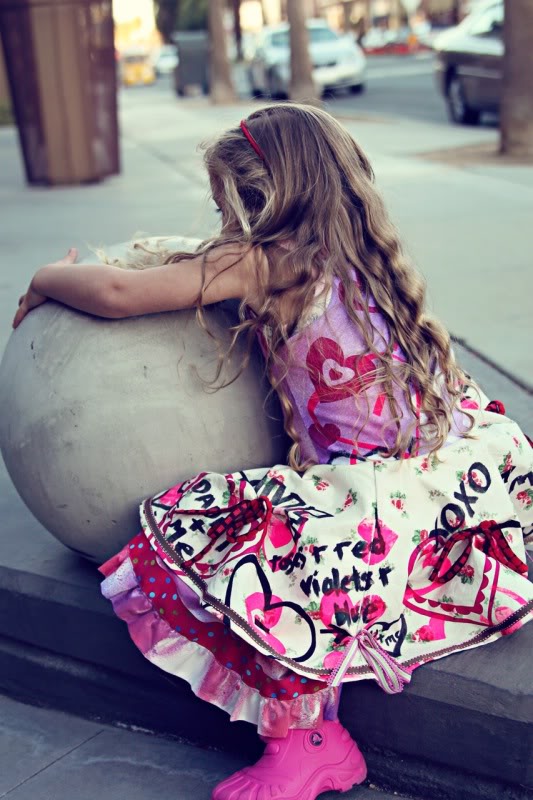 …..comfort is ALWAYS my first priority when dressing my daughter! She has to be able to run and play and not feel restricted.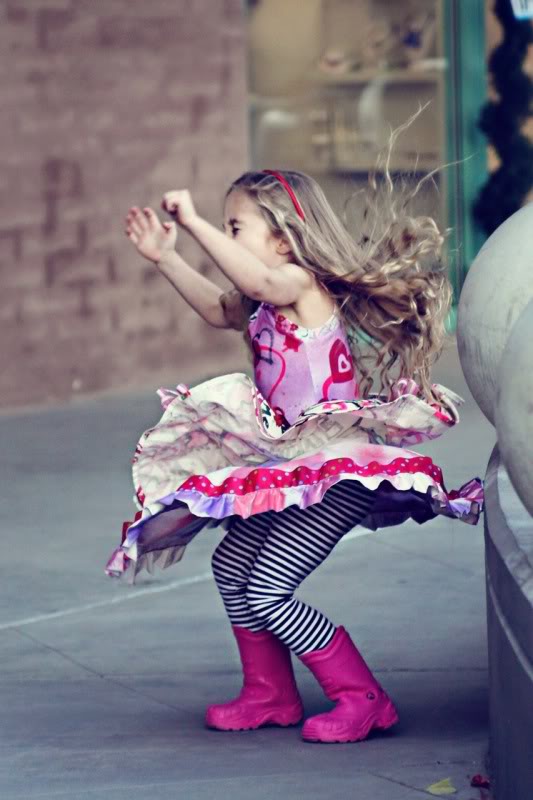 I love how playful the outfit turned out…..it reminds me of something Betsey Johnson would wear: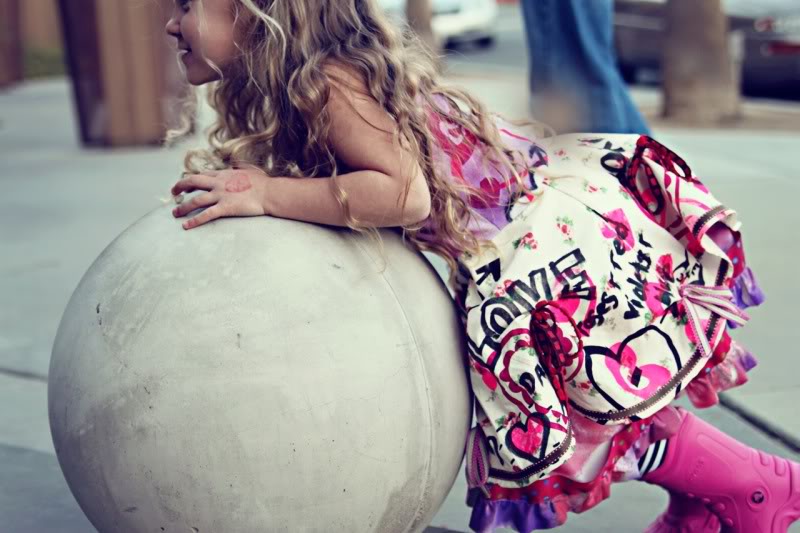 Running and playing…..getting a photo with Boo actually in the frame can be hard!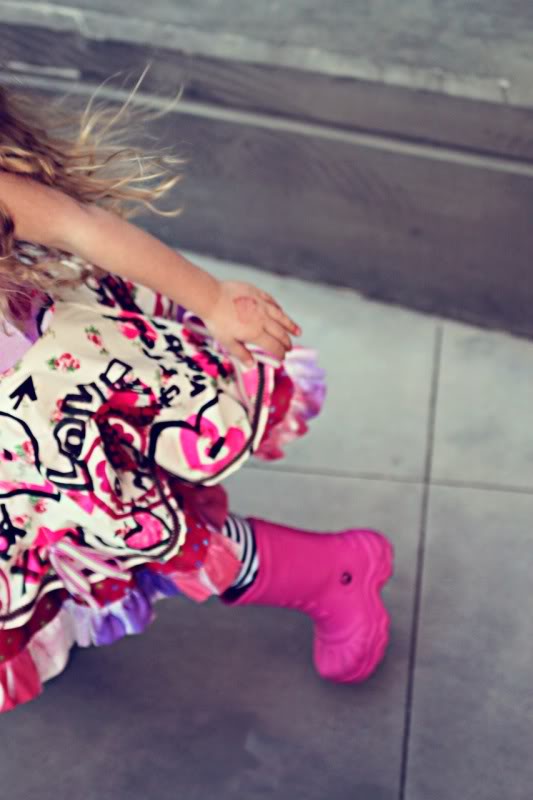 I barely got this entry in on time…..I waited until the very last minute to make it and my sewing machine broke. I ended up having to borrow Lisa's!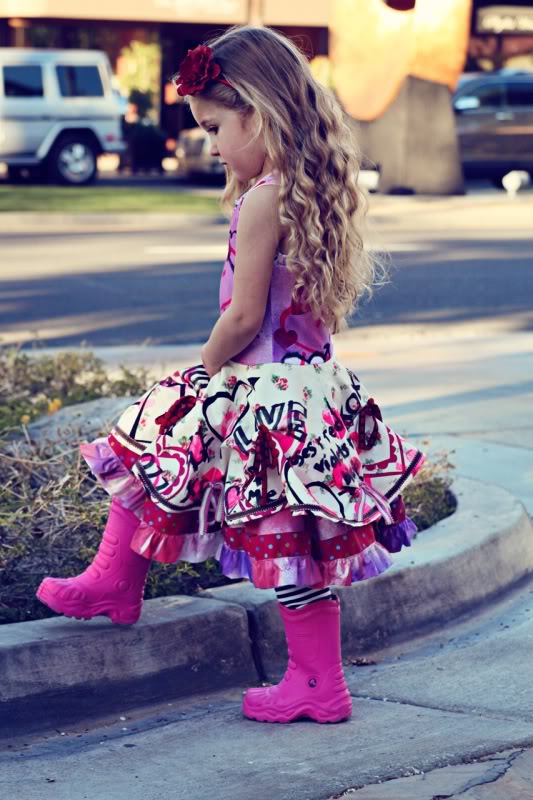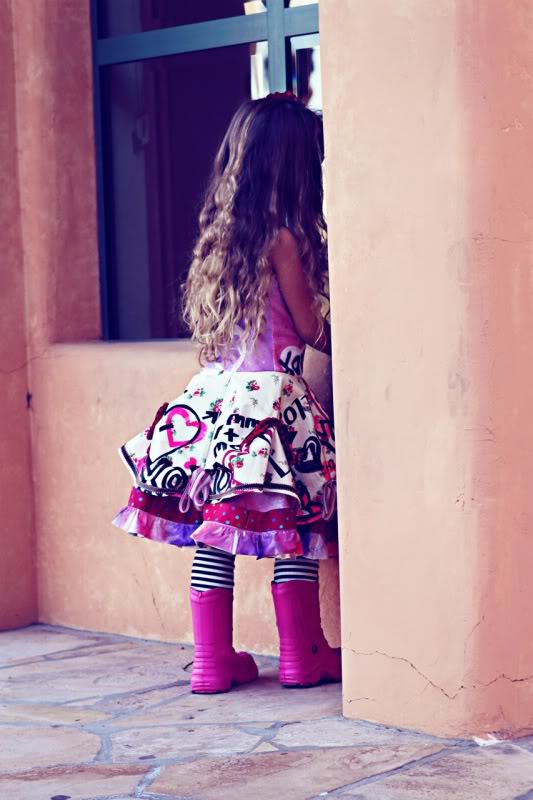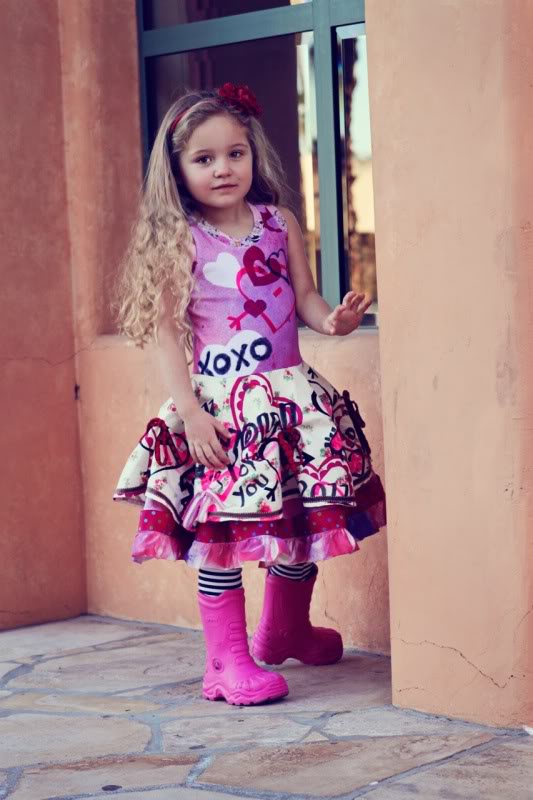 I edited all these photos using a set of actions (Moxie & Blessings) I am testing for Paint the Moon! They will be available soon to purchase from her shop so keep on the lookout!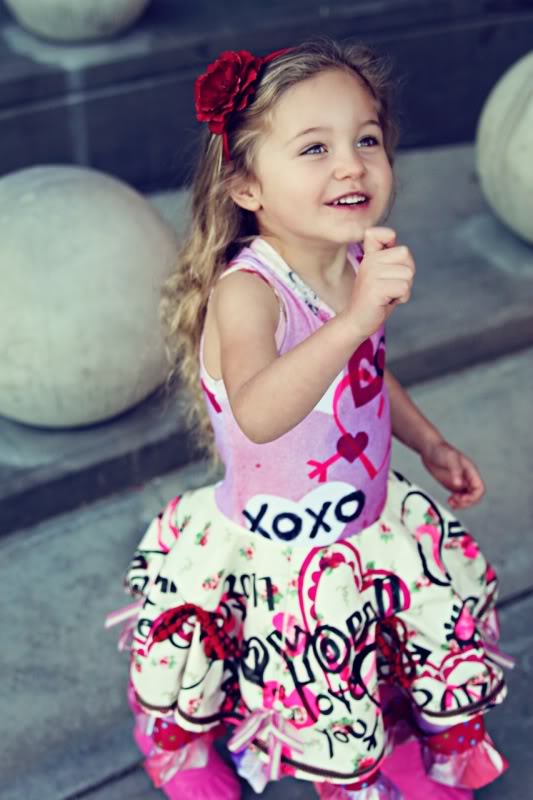 Check out my past designs in the competition too if you get a chance! This has been so much fun!