It's the final round! I can't believe I've made it this far with all the amazing designs that have been submitted. This week's theme was "wild card"….basically we were supposed to create a signature piece. I struggled more with this challenge than any of the others…part of me wanted to make some elaborate piece that would just WOW everyone but that just wouldn't be true to my style. So I asked myself this question: if I could make anything I wanted this week, what would I make? The answer was: something comfortable (anything I make for my daughter must be soft, forgiving, tagless and easy to maintain) and something unexpected.
So here it is….
Li'l Mod Rockwell
For this look I created a dress, leggings and hair piece. I wanted to combine knit (a requirement for comfort), a vintage cut and several kinds of fabric/prints. I wanted Boo to look like she was straight out of a "modern" Norman Rockwell painting with a dash of Alice in Wonderland.
The top of the dress has cap sleeves and was made with comfortable floral 2×1 knit. The bottom of the dress features a full, billowy "bubble" style skirt made from two layers of a beautiful cotton voile. I made the black and cream lace print capri leggings from a soft, buttery modal knit. The large bow on the dress is made from a Japanese fabric featuring a cute folklore print.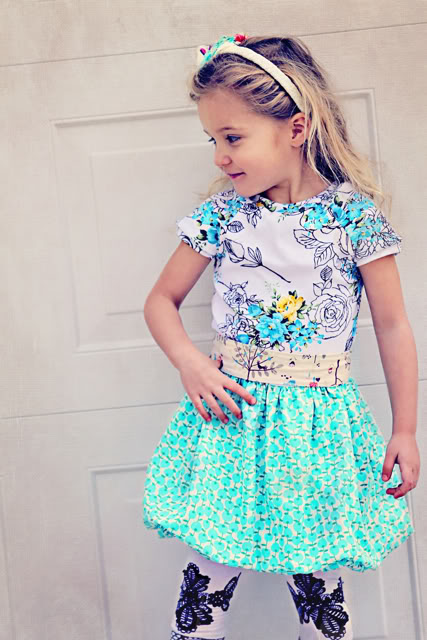 The elaborate hair piece was made by layering lace, sun-printed fabric, and Chinese silk jacquard:

The large bow is removable so the dress can be converted from "dress up" to playground wear. Put a sweater over the dress and the result is a "skirt" look….very versatile!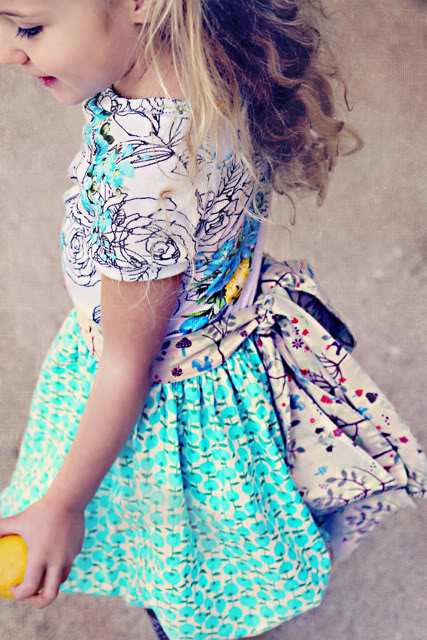 It's been so much fun creating these looks every week and thank you so much to everyone who has visited and voted! Katy and Kelly and the other women in Project Run and Play are such amazing talents and I've just been so honored to be included among them!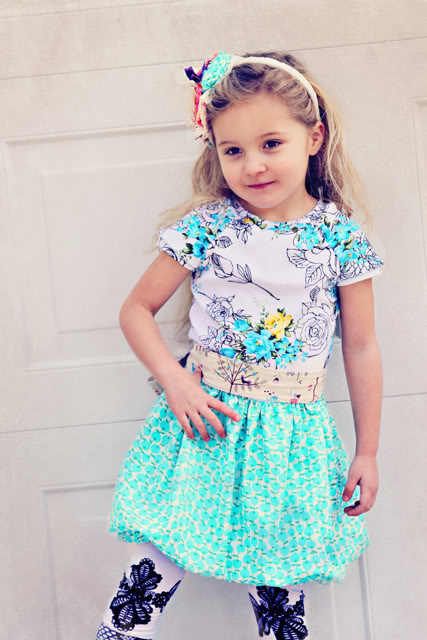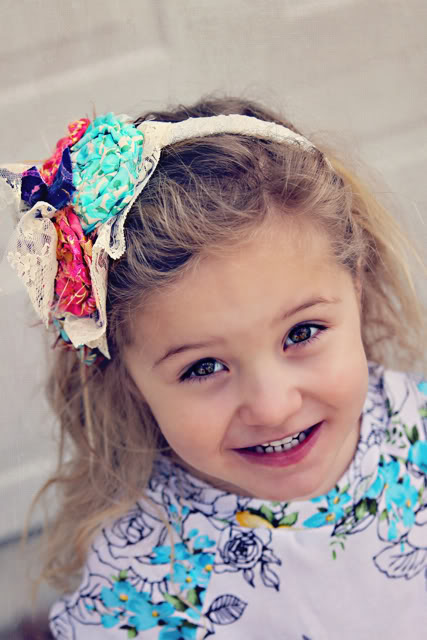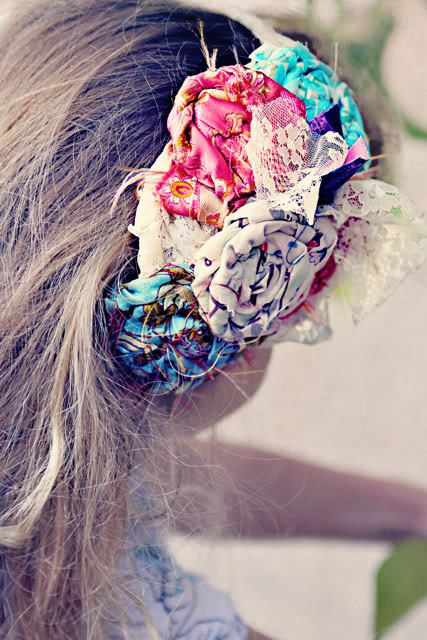 And what could be more signature than Boo's graffiti shoes…..always a perfect addition to her style: