I made this "Annie Hall" inspired outfit for Week 4 Project Run and Play using the material from a men's shirt and a pinstriped skirt of mine: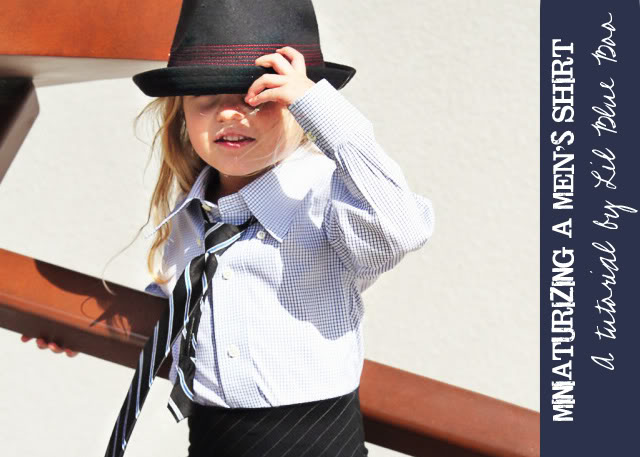 It's fairly easy to re-tailor a men's shirt to fit a boy or girl:

Updated: I woke up early this morning to find a photo of a shirt that Lisa over at Stuff Mummy Makes had already made using this tutorial and wanted to share since it shows a boy version! So cute!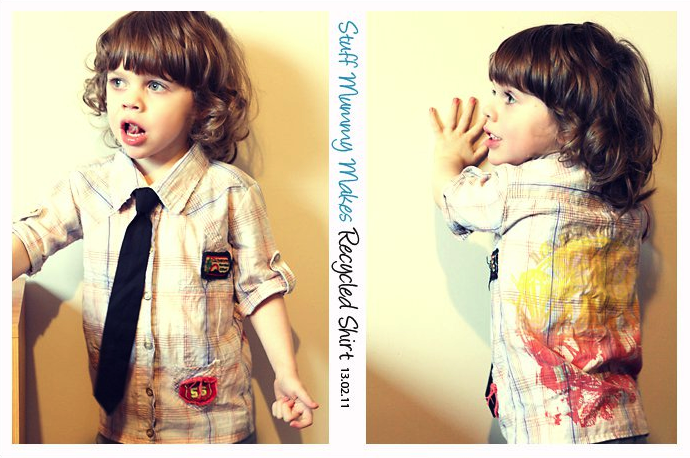 Here's how to make your own:
First I took one of my husband's old dress shirts: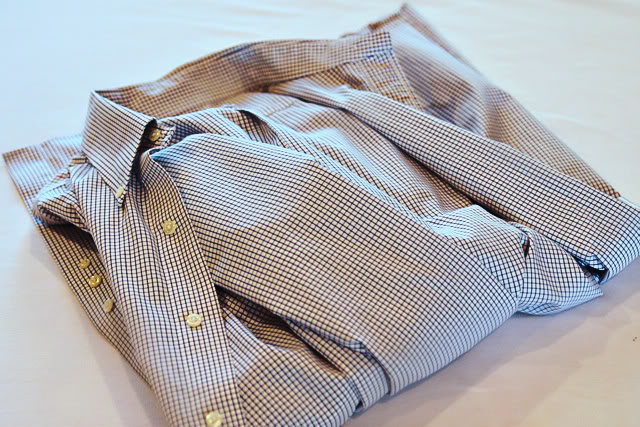 I marked where the new smaller arm holes would be….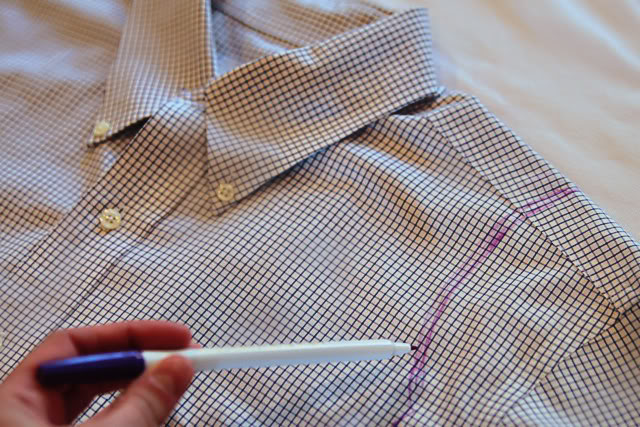 ….and cut my new shirt. The width of the shirt will be reduced by where you cut the new arm holes. I checked my shoulder measurements by trying it on a toddler sized dress form:
Note: you can see here that it was slightly too big and I had to cut them down about an inch. I cut the hem based on the dress for as well….so the bottom of the shirt was a few inches below the waist.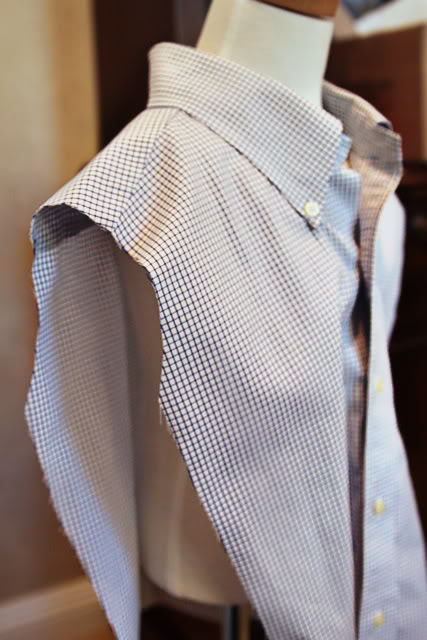 To cut the sleeves, I took one sleeve and used one of Boo's shirts to figure out the length: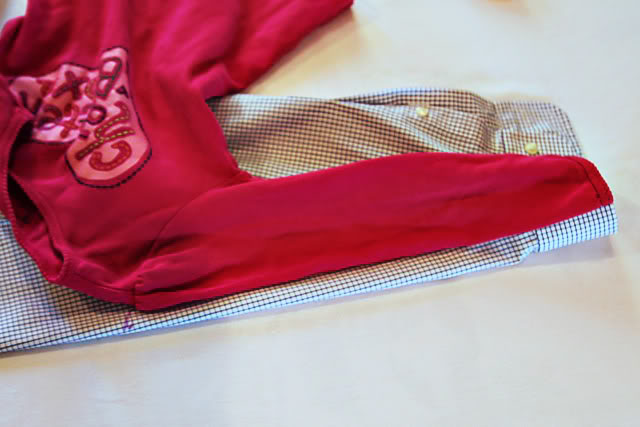 I used a disappearing ink pen to trace the arm curve…you will want to add a little "swoop" at the the bottom of the sleeve opening to account for the curve under the armpit: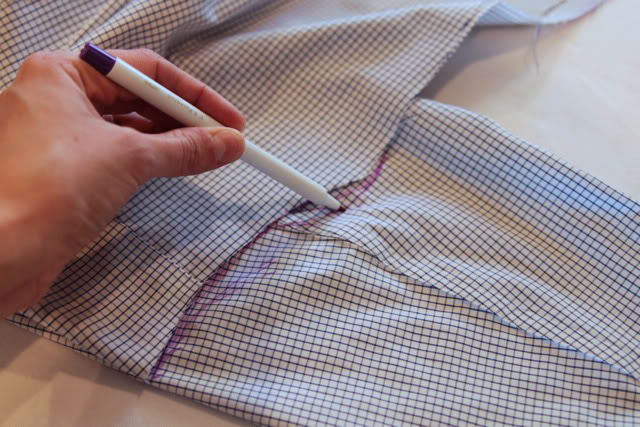 Here is the first sleeve I cut….you can see that I just cut straight through the cuff:
Note: Make sure to leave the cuff wide enough for the hand to fit through….you'll be sewing it closed as a "faux" cuff.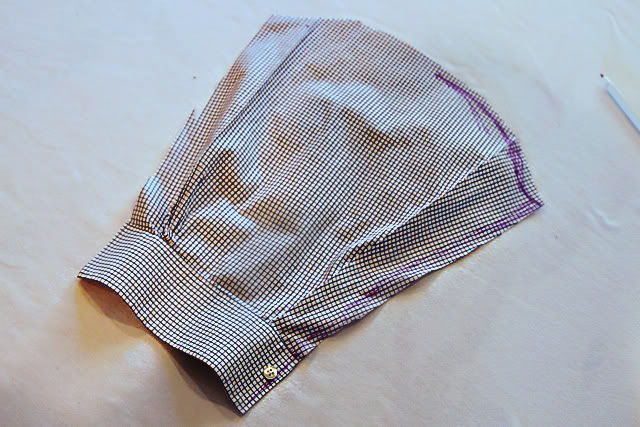 I used the first sleeve to cut an identical second sleeve: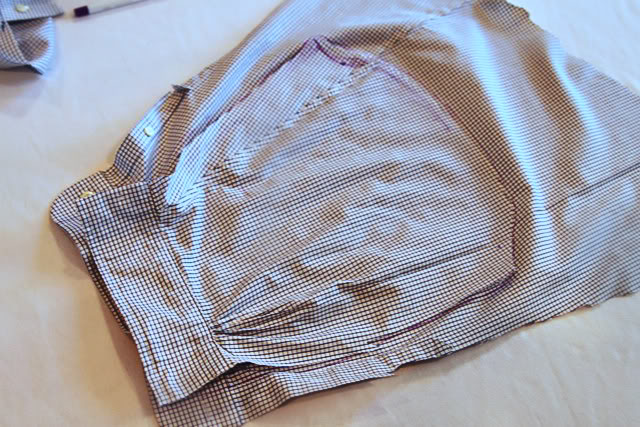 I pinned the center of the sleeve first to the main shirt piece: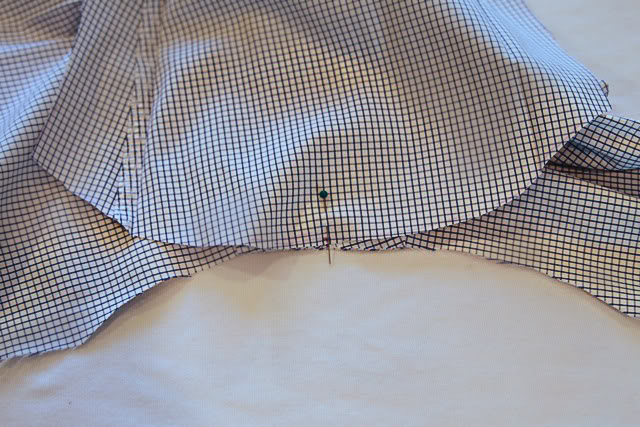 ….and then pinned each side before sewing the sleeve on: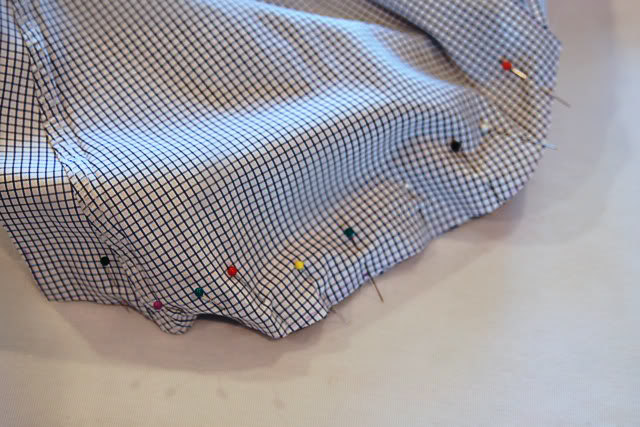 I sewed the sleeves and sides of the shirt closed and finished the seams. I left my shirttails long to they would tuck in easily but if the tails are to be left out you can hem them. Here is the finished shirt with the "high-waisted" pants I made: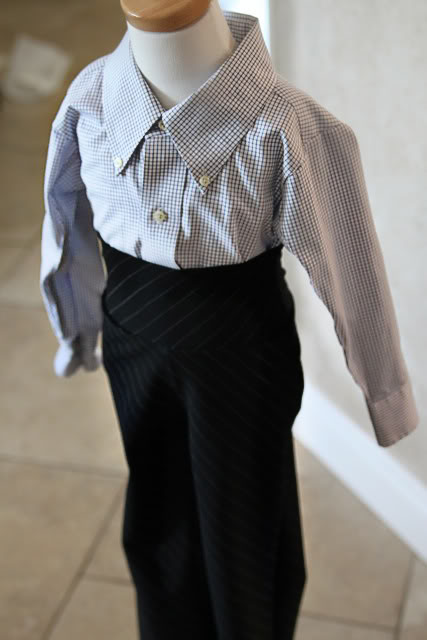 Think twice before throwing out those old shirts now! You can make them into something cute for your little one!