This total cost of this project was approximately $10…..not counting trinkets and paint I had on hand already. An inexpensive and endless possibility project for a large range of ages. We purchased the mini birdhouses from Michael's craft store for $1 each!
Update: The little fairies are from Disney. There are several different sets you can get from Amazon, Target, Toys R Us or Disney.

Boo and I had so much fun this weekend turning these inexpensive mini birdhouses……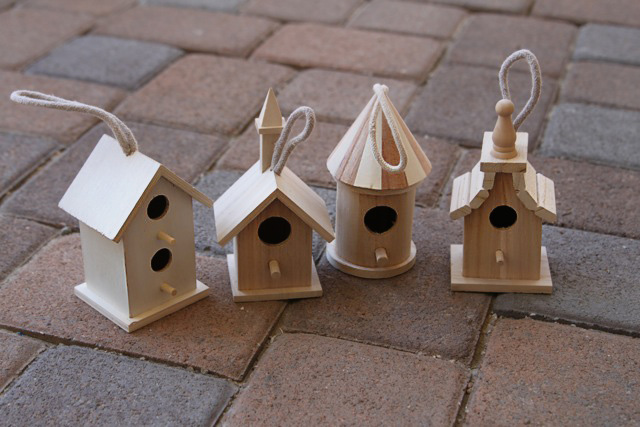 ….into a realistic neighborhood for her tiny fairy dolls: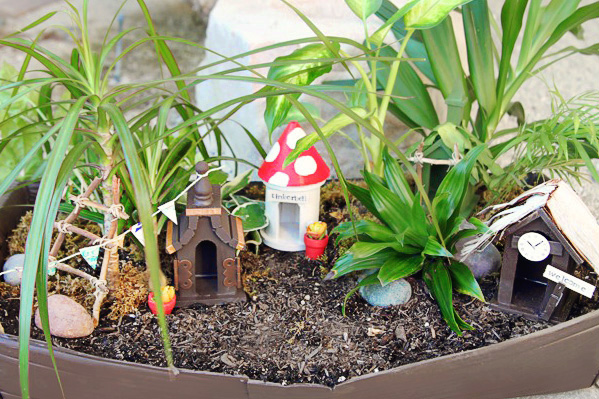 I couldn't resist adding the tiniest of details like a  "welcome" sign: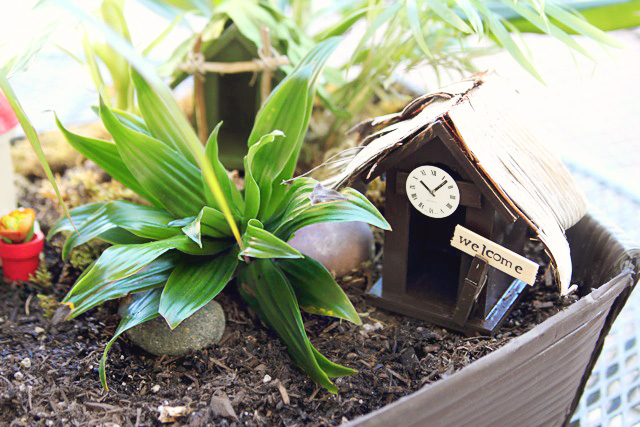 Potted plants: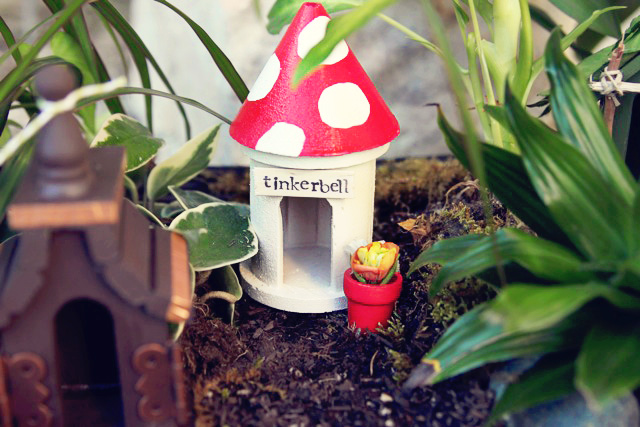 Copper accents: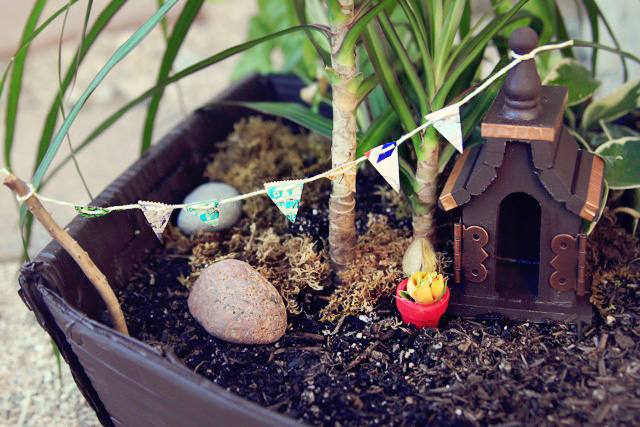 Vintage stamp bunting: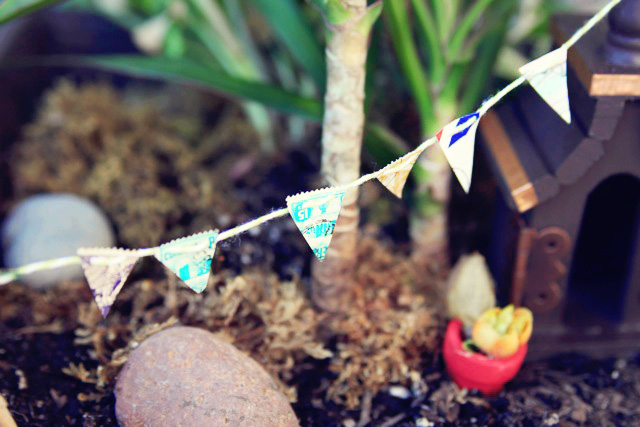 A clock made from old watch parts and a tiny twig ladder: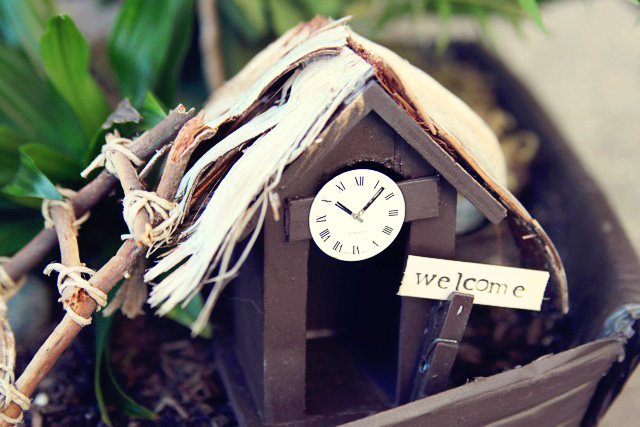 The first step was to cut open the birdhouse holes to make larger doors. I marked the opening with a pencil first: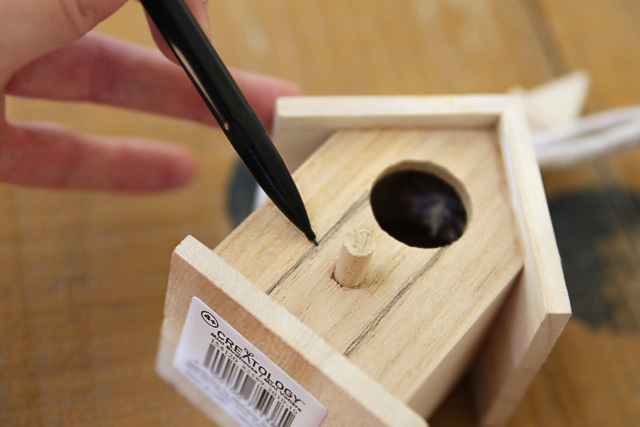 I used a small electric saw but you could also use a hand saw. Don't have a saw? This wood is so lightweight you could cut through it with a serrated knife as well with a little more work……or just ask a neighbor!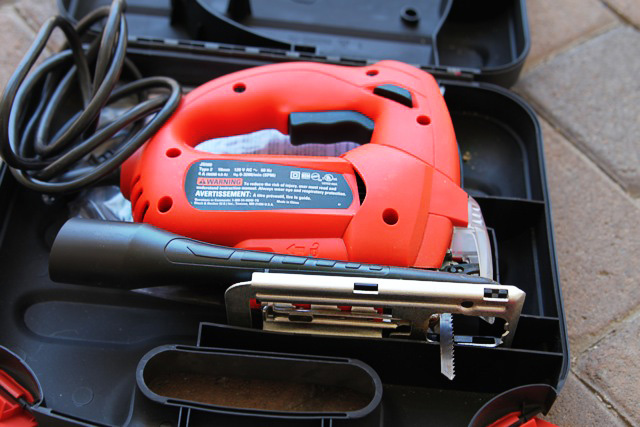 I carefully cut out my door opening: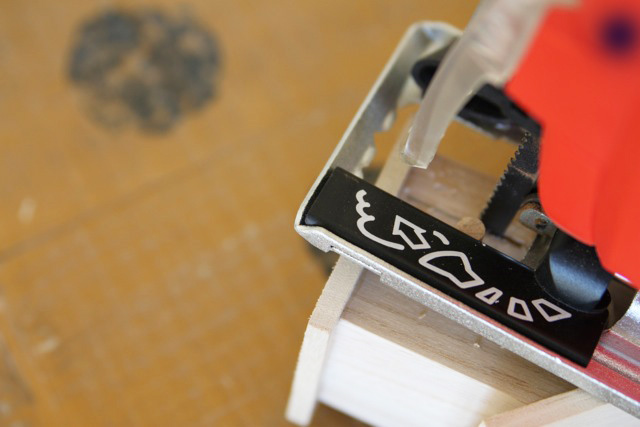 …..and the bottom of the door opening will pop right out: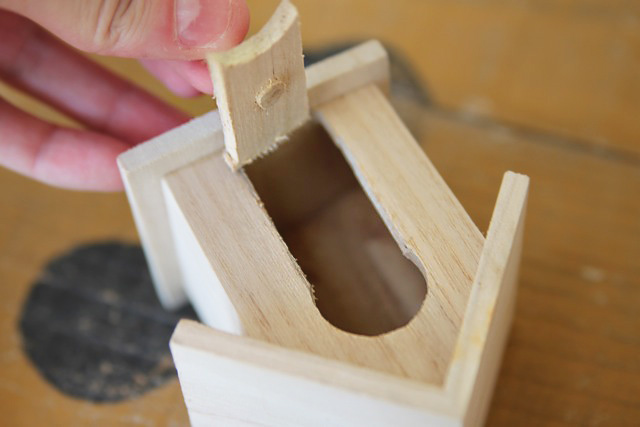 Use a file or sand paper to smooth the edges: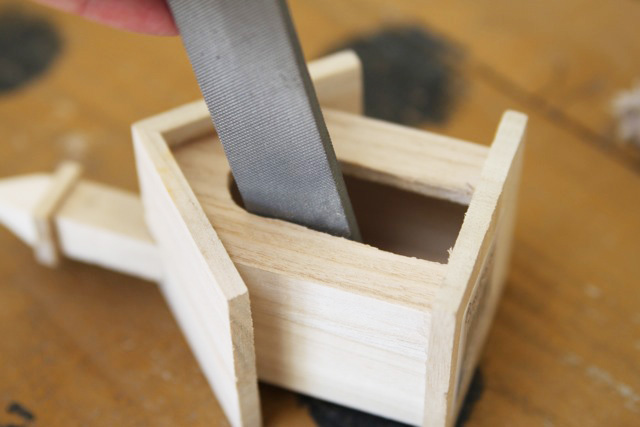 The new houses: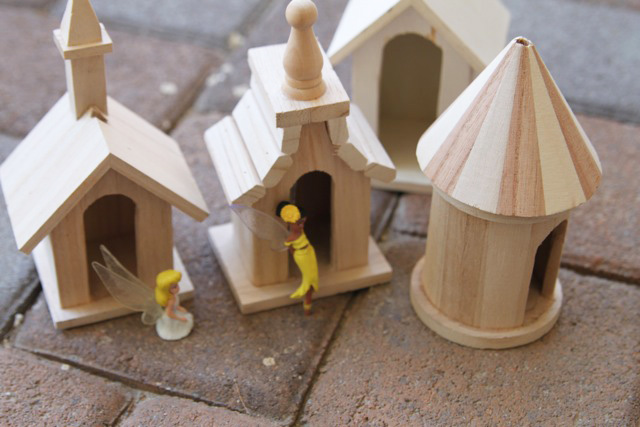 I spray painted the houses different colors: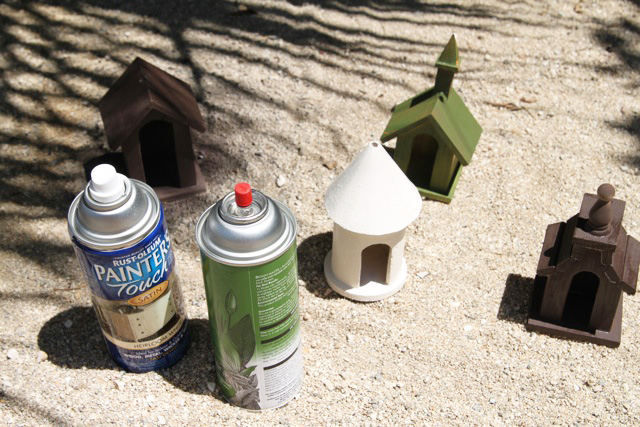 For the mushroom house, I painted the base color of off white first and then cut small circles out of adhesive shelf paper to block a coat of red spray paint: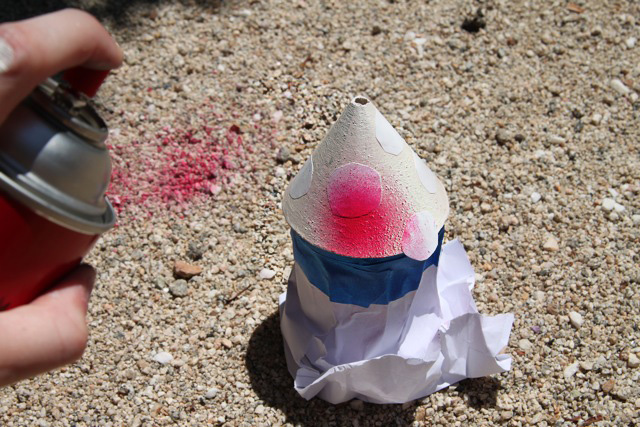 I had some small watch parts on hand from Silver Crow Creations and I used them to make a realistic clock: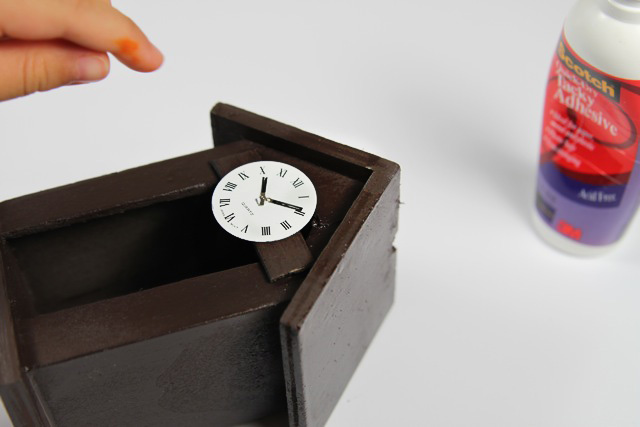 Tiny letter stamps and part of a popsicle stick…..
Note: Micheal's also has a ton of these tiny letter stamps in the dollar bin section! ($1 for 26 stamps….in many fonts!)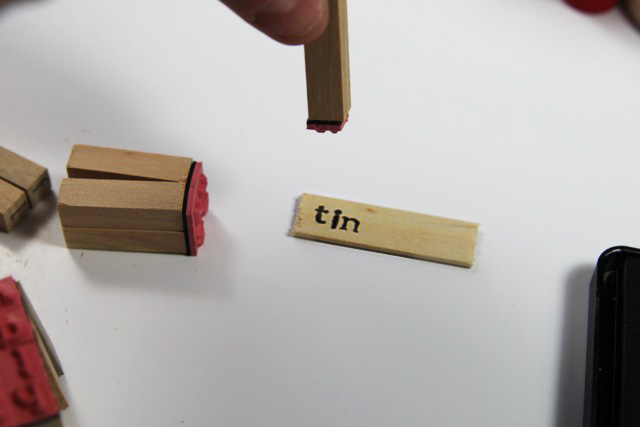 …..made a perfect sign for Tinkerbell's new house: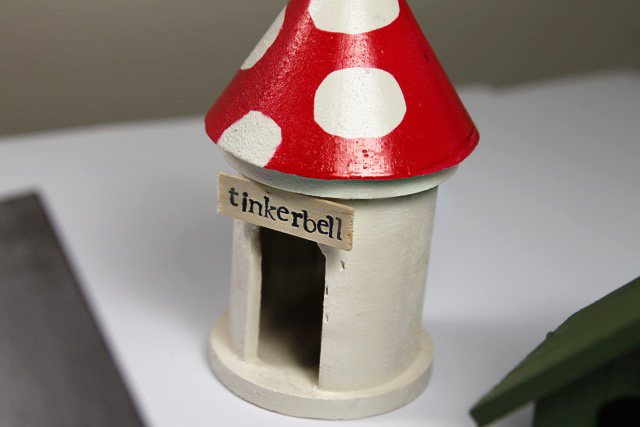 Boo helped me glue some silk plant leaves to the roof of one of the buildings: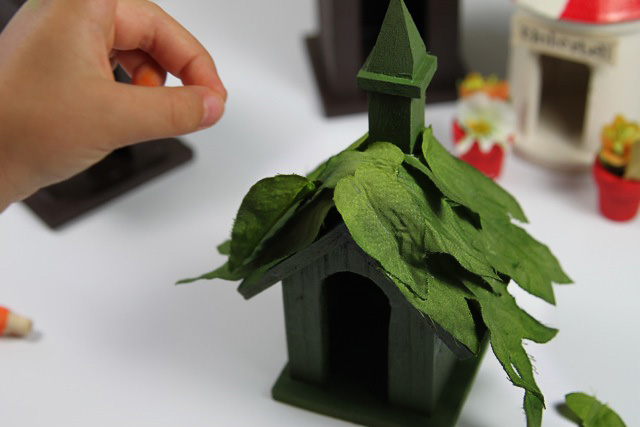 I used  a hot glue gun to add some bark to another roof: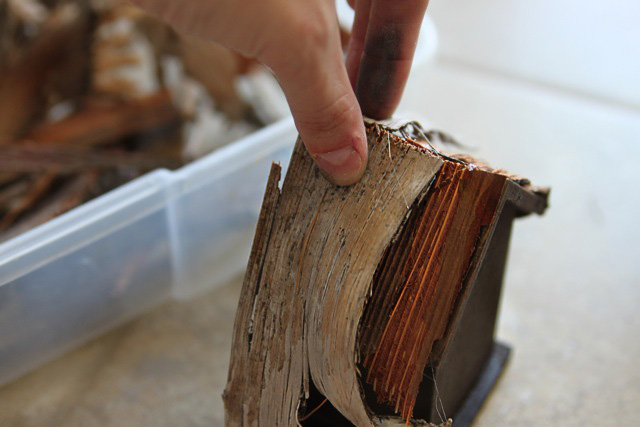 Copper adhesive tape (from the craft store) was added as an accent: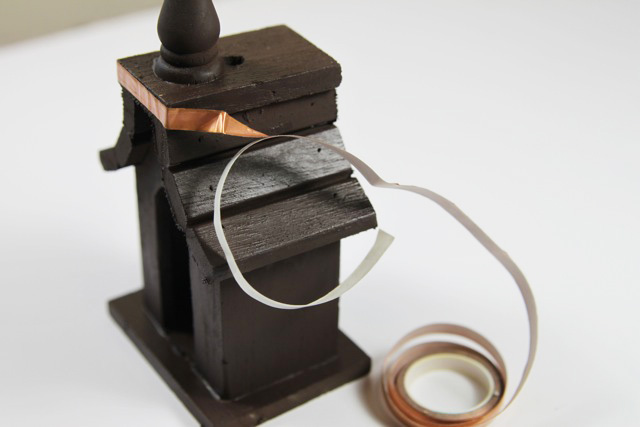 ……as well as some copper hinges (from the scrapbook section of the craft store):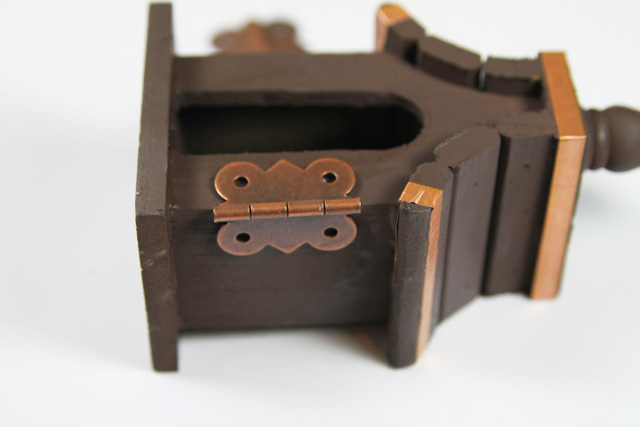 Some small twigs and a some hemp twine made perfect ladder: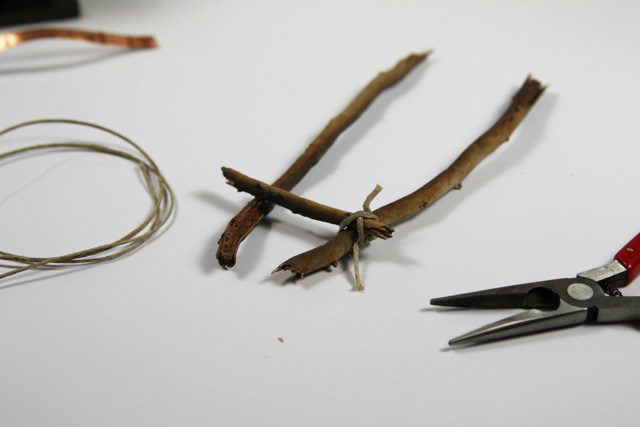 Boo painted some small wooden pots (from the wood hobby section of the craft store):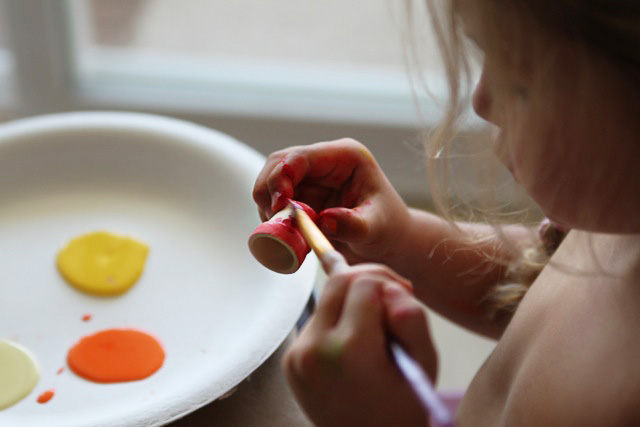 …..and we filled them with silk flowers. I filled the bottom with hot glue to keep the flowers in place: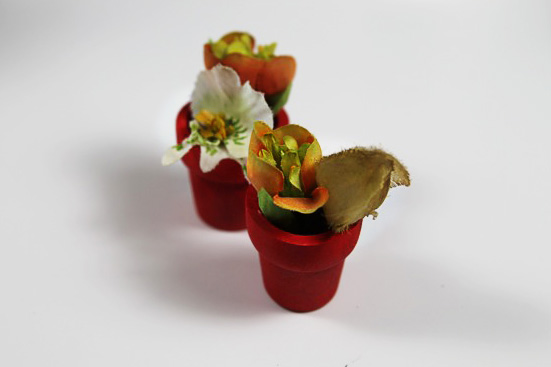 A few vintage stamps and an airmail envelope……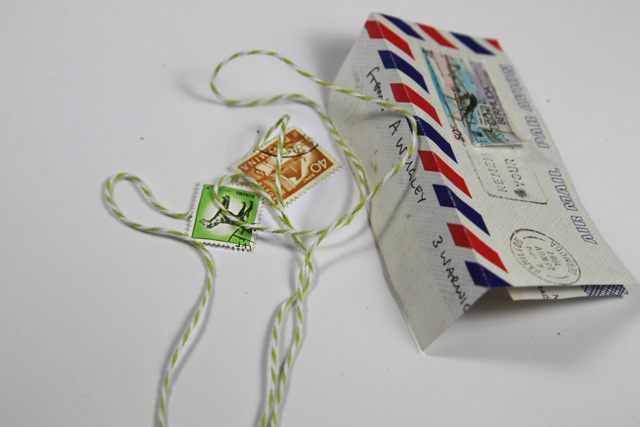 …..made some mini bunting: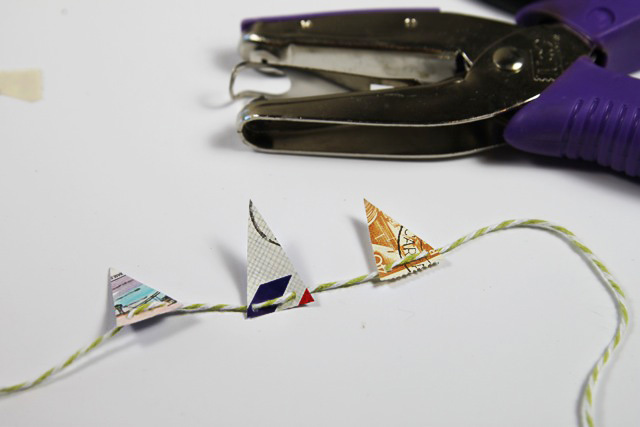 Mr. LBB helped out by spray painting a plastic tub dark brown……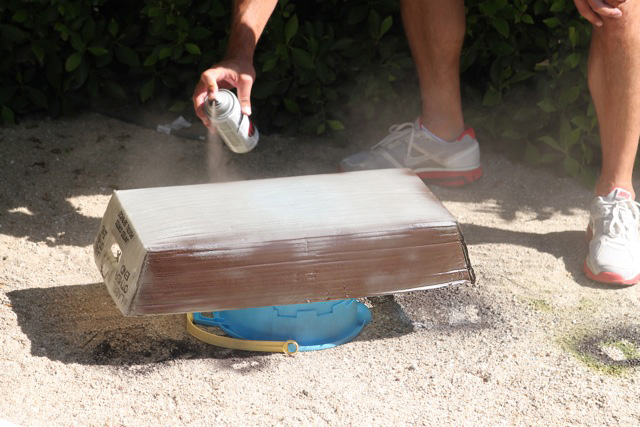 ……and filling it with dirt, bark and plants. Our friends Walker and Amy sent us a beautiful pot of these mixed houseplants for my father's memorial…..and they were the perfect little forest setting: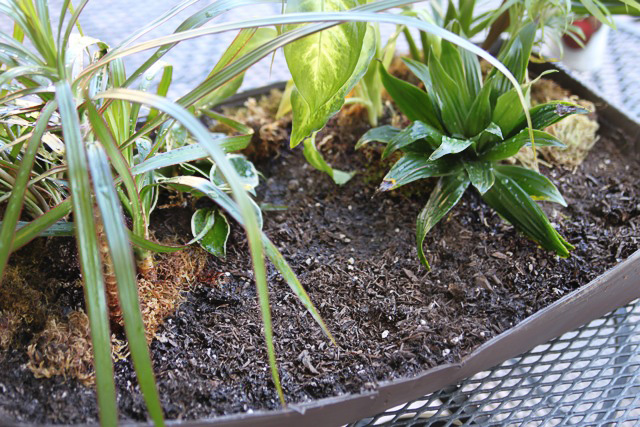 The fun part is you can add to it all summer long!  Use an existing garden to make a huge fairy village. Michael's has a bunch of intricate birdhouses of the same scale in their clearance section right now….pirate ships, temples etc. It would be a great project for so many different ages. You could tailor it to a boys liking too for lego people!
Tinkerbell in her new house: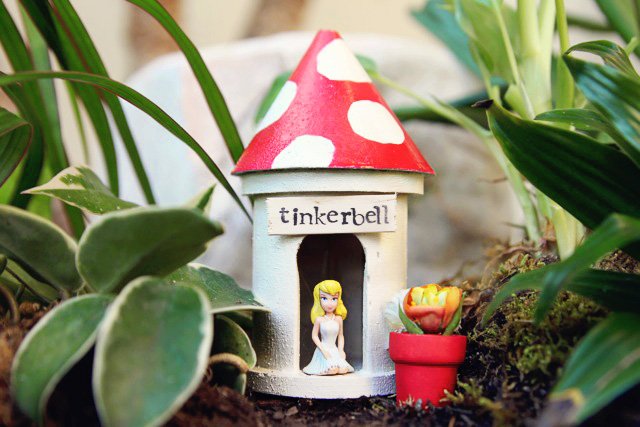 Fawn in the town square: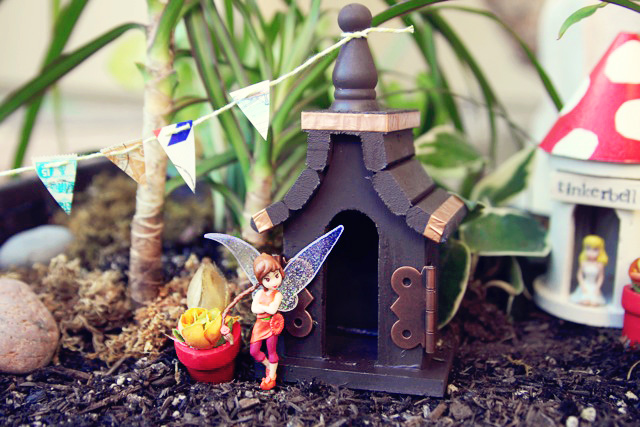 Silvermist at the clock tower: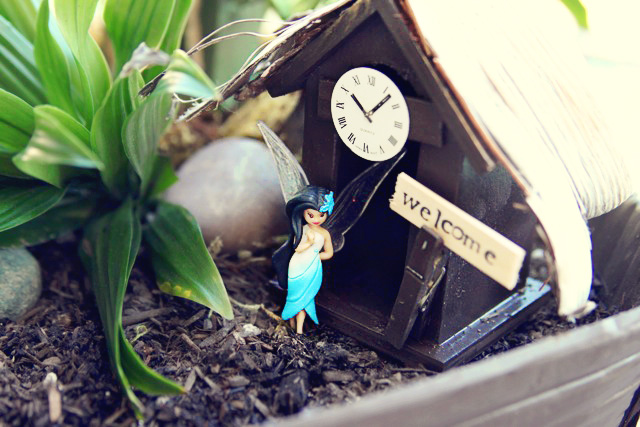 Hours of entertainment: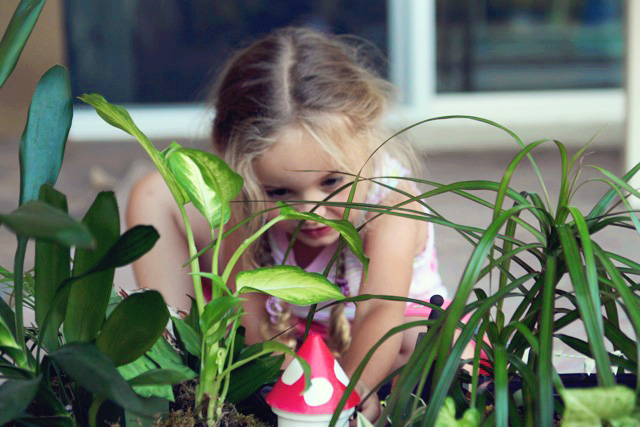 I love miniature. I could go on forever. Try to visualize what you would reuse around the house if you were "fairy" sized:
Make a mini pond with a jar lid.
Paint mini wood plates and milk bottles.
Add in thimbles for buckets and trash cans.
Pennies or broken tile bits for stepping stones.
A small stamp for artwork or a poster.
Popsicle sticks and toothpicks for signs.
Wine corks cut in half for stools.
Small beads and trinkets hung from plants for wind chimes.