This hair tutorial may have just changed my life. I watched it last night in bed on my laptop and immediately jumped up, grabbed an elastic headband and completed the whole process in less than 5 minutes.
I woke up this morning, unraveled my hair, pulled the curls out with my fingers (no brushing) and here's what it looked like: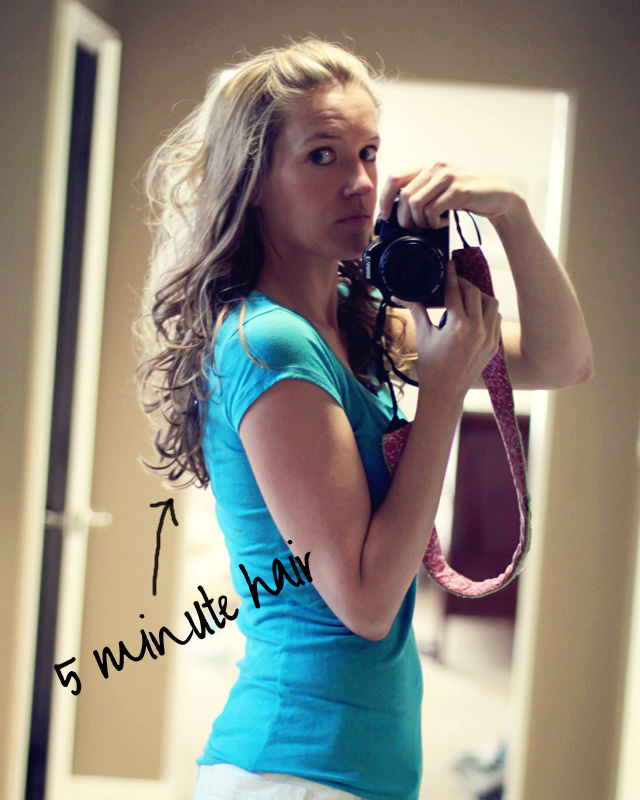 My hair was dry and the elastic headband was so comfortable to sleep in. Next time I might brush my hair first and maybe add some product……the result was pretty darn good for unwashed pool hair! The only downside was that I looked like Napoleon Dynamite in bed last night with my red elastic headband……
Here's a link to a video tutorial.