I think one of the most important ingredients in organizing is shelving!  I designed and built every single one of our closets (I like to surprise Mr. LBB when he gets home from work with a finished project.) I used Easy Closets to design each closet and a few days later the UPS truck showed up at our doorstep with 52 boxes of pre-cut shelving, hardware, instructions etc. Every box was numbered and the instructions went step by step through each closet. It was easy. I went with the simplest systems (white, no molding and brushed nickel hardward) and they are the highest quality (3/4″ thick melamine):
(more after the jump)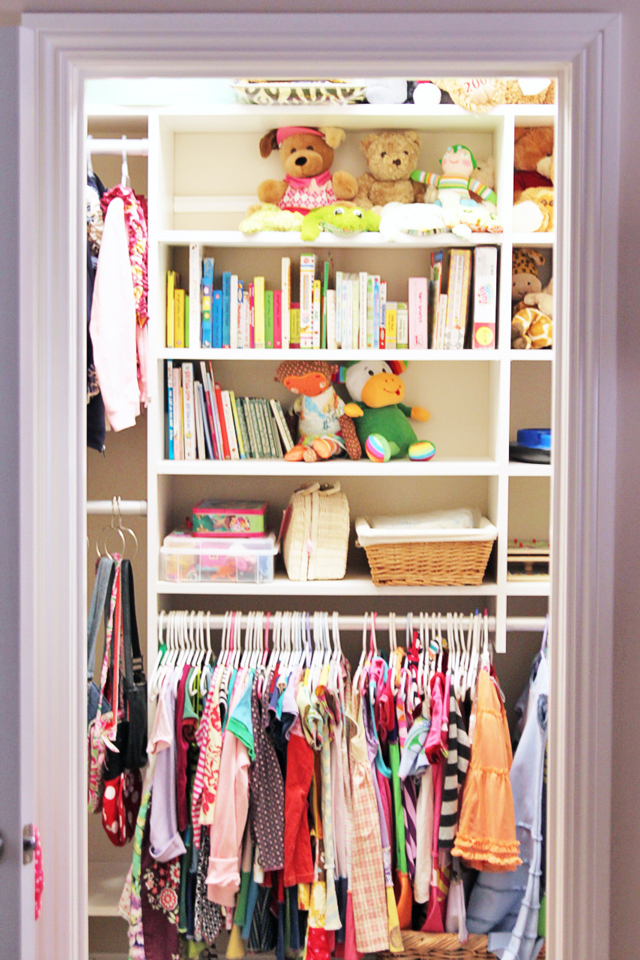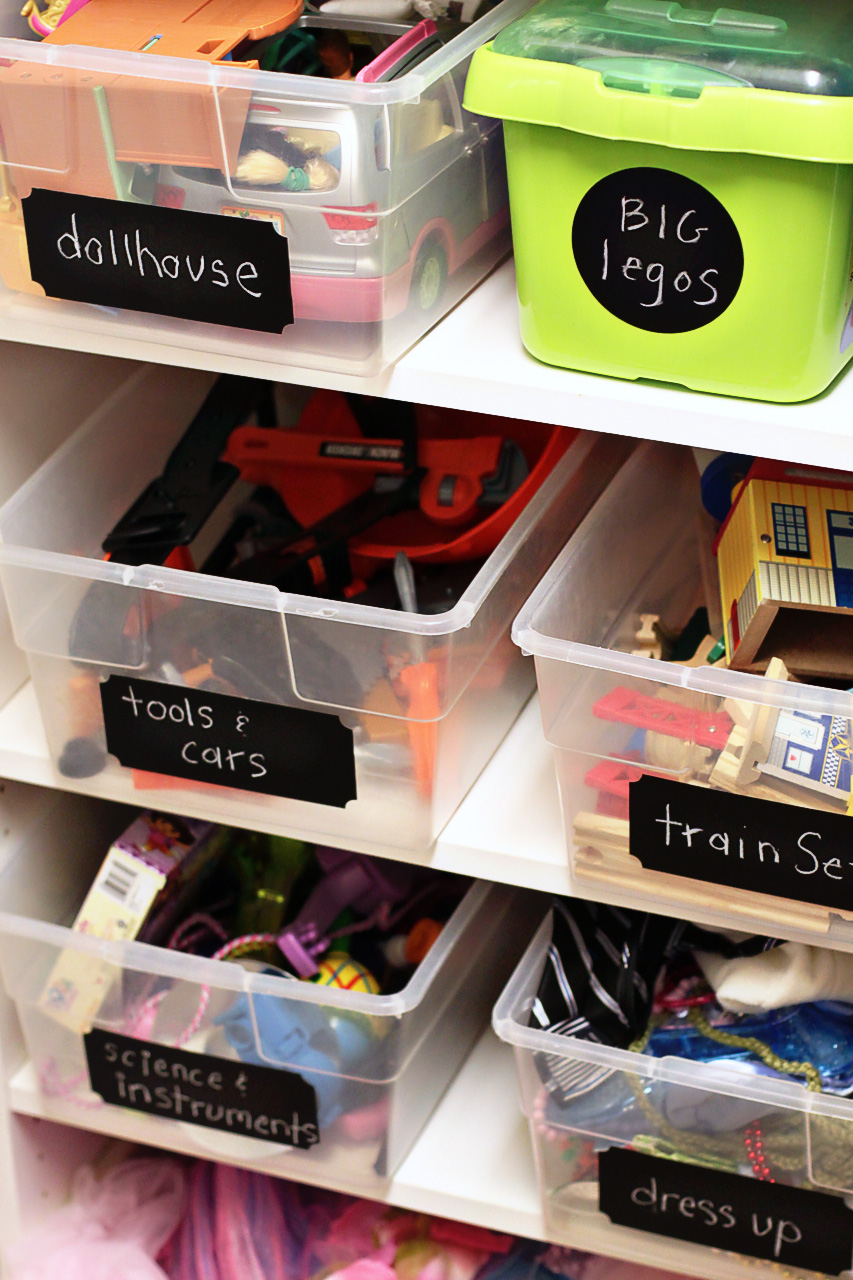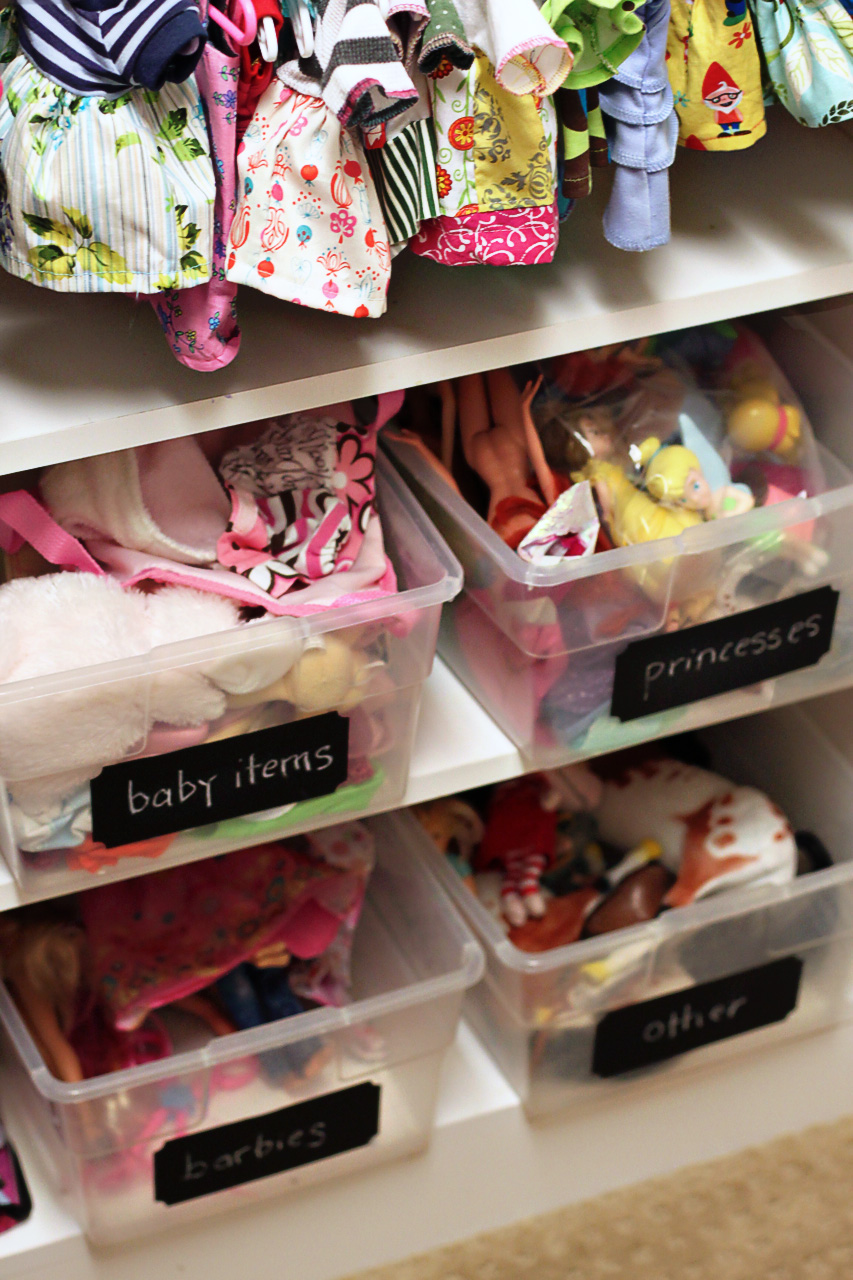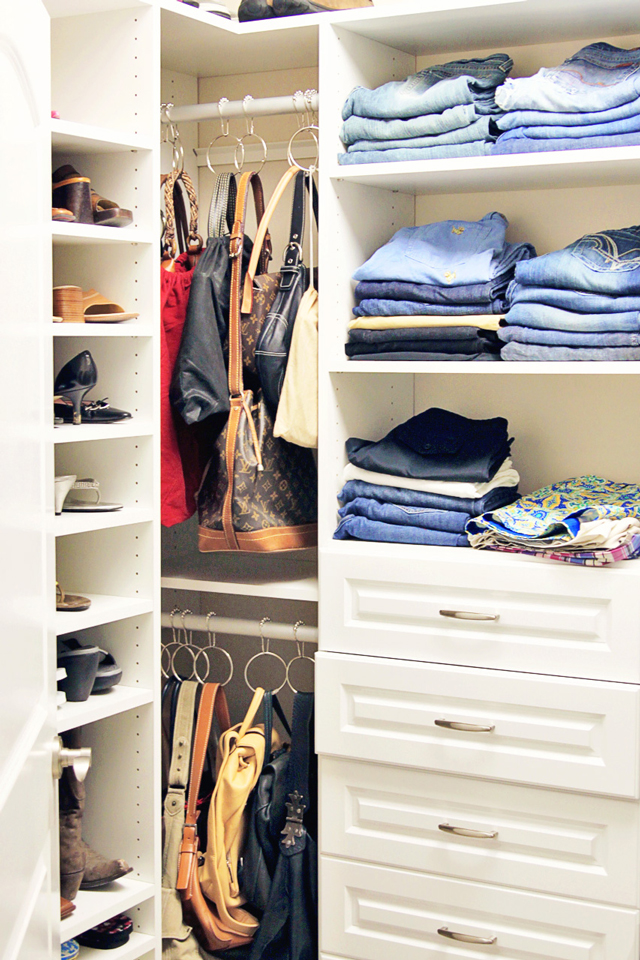 Update: click here to view the post on organizing the handbags with rings and where to get them.
All of our linen closets and the pantry I built by using just a simple track system. You just hang the vertical metal tracks and the shelving fits on brackets. The hardware store will even cut the shelving before you load it into the car so the only tool you'll need is an electric drill:
Check out the posts so far in my new series: