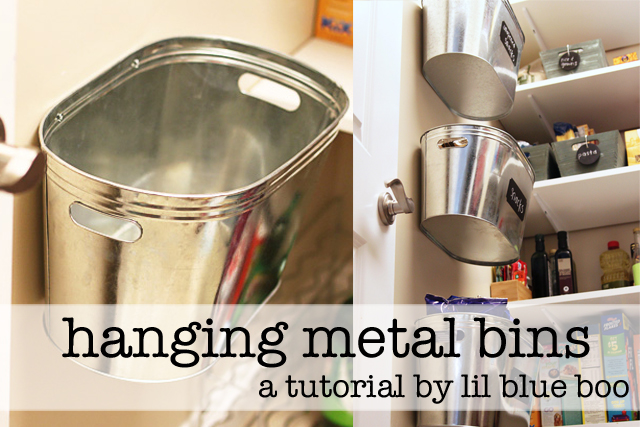 I loved some aluminum bins I spotted on Pinterest that Beneath my heart had hung on the wall and knew they'd be the perfect solution for a blank wall in my pantry. I found these large aluminum beverage tubs at Michaels recently: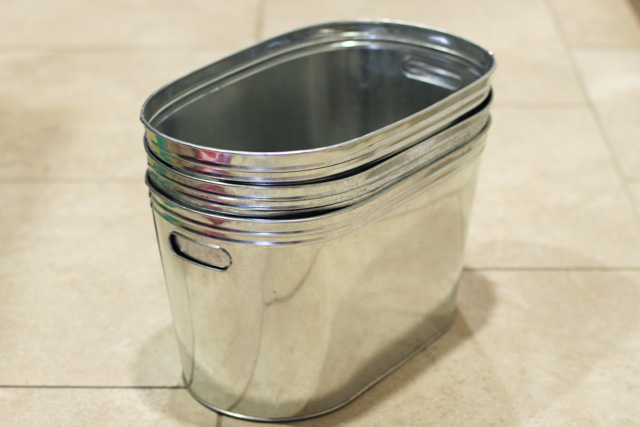 To create holes for hanging I took a large nail and punched 2 holes in the back of each tub about 10 inches apart: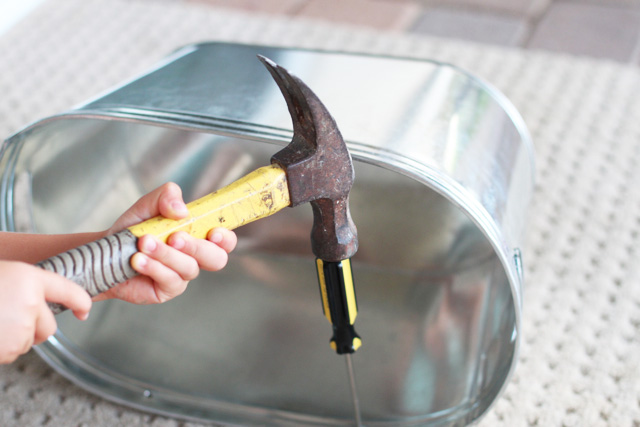 Once the holes were punched I used them to mark the wall and then used a level to make sure the hole marks were at the same height. Then I used matching aluminum screws to attach each bin to the wall: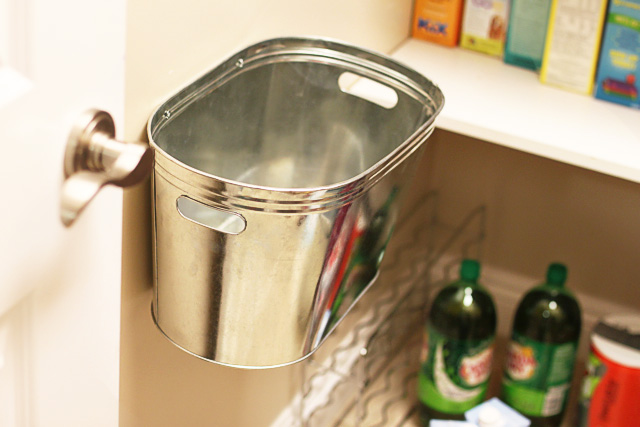 The top bin holds "unopened snacks" like chips and pretzels…..and the bottom two (that Boo can reach) are snacks that are open and ready to eat!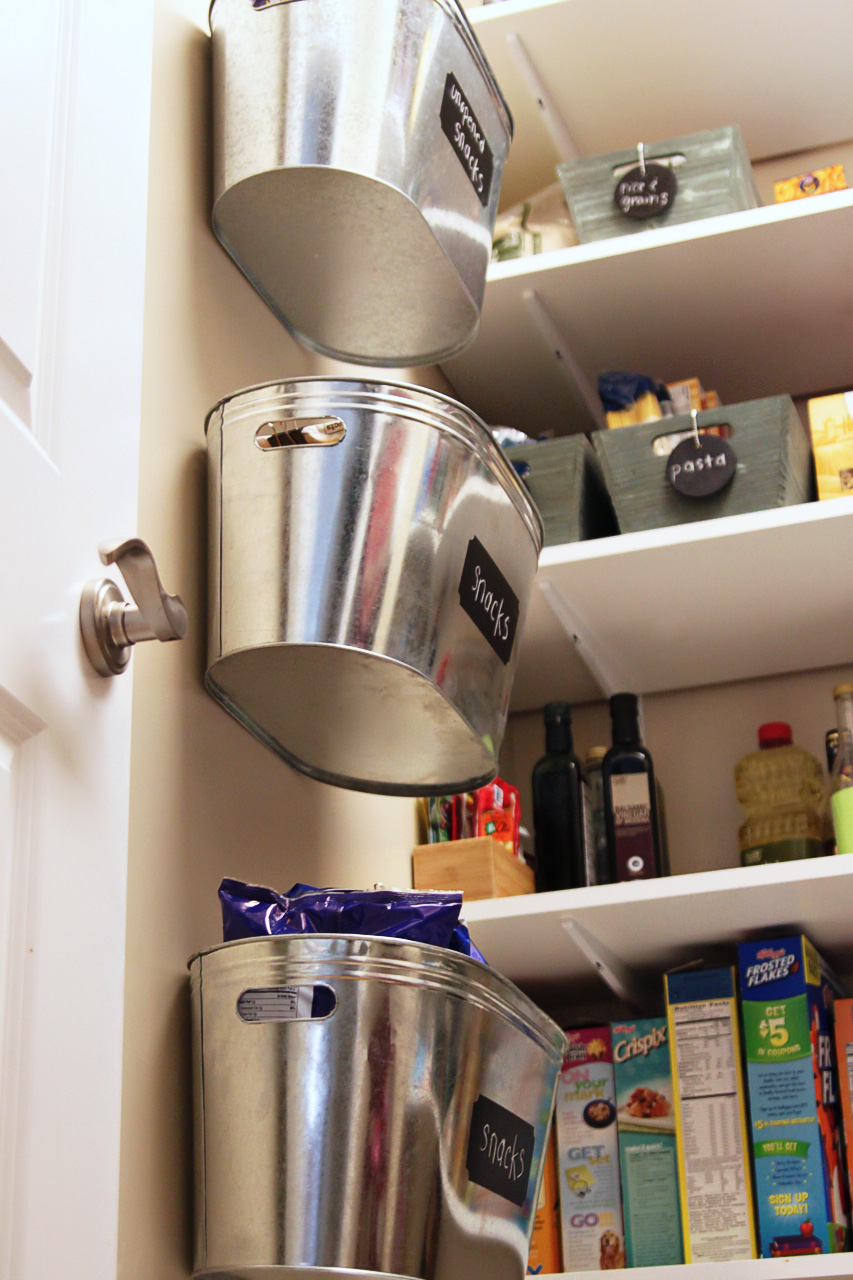 Many more posts to come!  I'll show you shelving, tips, electronic storage etc in my new series:
Make sure to check out how to make the chalkboard labels….free template downloads included: