We are so happy to have Ashley from Make It & Love It participating in Round II of WWYM! No matter your skill level in sewing or crafting, Ashley has a project for you. Her blog is full of amazing tutorials including accessories, re-purposing, clothing, yummy recipes and so much more! There is even a No Sew section for those that haven't yet taken up the hobby, although after seeing the incredible sewing projects Make It & Love It has to offer, you just might! Ashley has mastered the art of tutorial photography and her projects are so clear and easy to follow. Once you head on over to Make It & Love It plan on staying there a while, but first lets see what Ashley made with the challenge fabric!
Please welcome Ashley of Make it & Love it!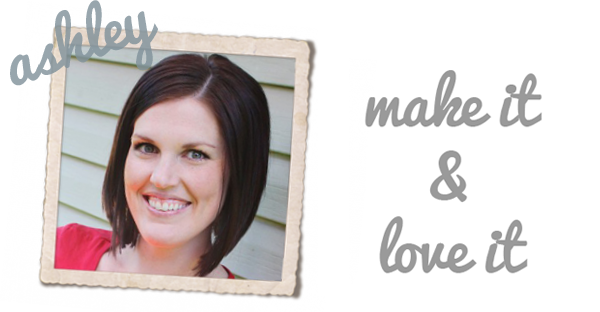 Once I got my first peek of this great fabric print that arrived in the mail (thanks Ashley!), I kept thinking summery outfit. I don't know, something about the color, the tone, the print. (Who's with me?) However, I couldn't decide between dress and romper, dress and romper……and finally chose romper. And am so glad I did. I love the sturdiness of the fabric and of course, my gosh, that print.
The romper is perfect for August. You know…….hot-and-sticky-and-full-of-sun, August.
So something nice and cool is perfect.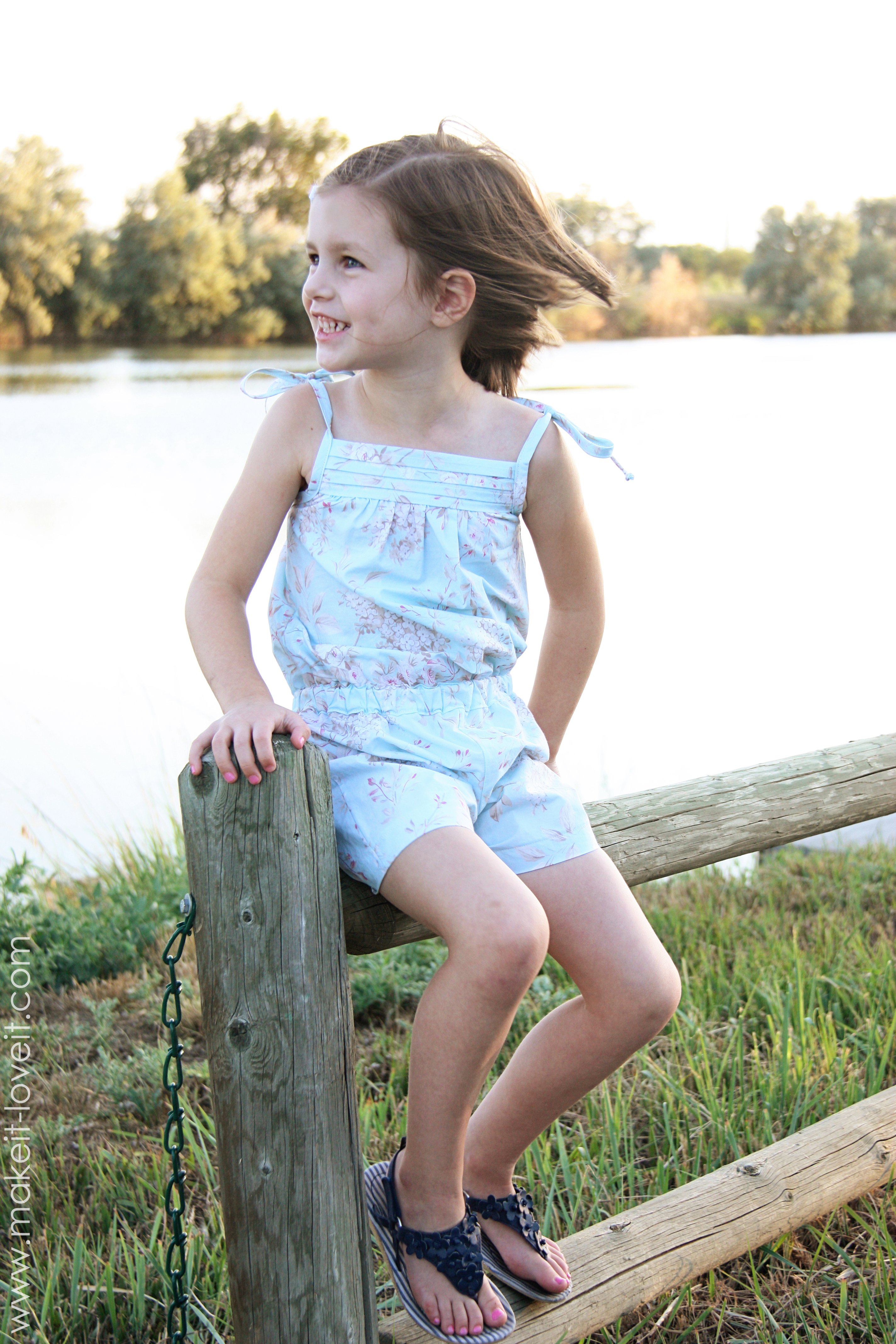 The elastic at the waist pulls the fabric in, giving the romper some shape. And the bit of elastic in the back keeps the top snug and in place.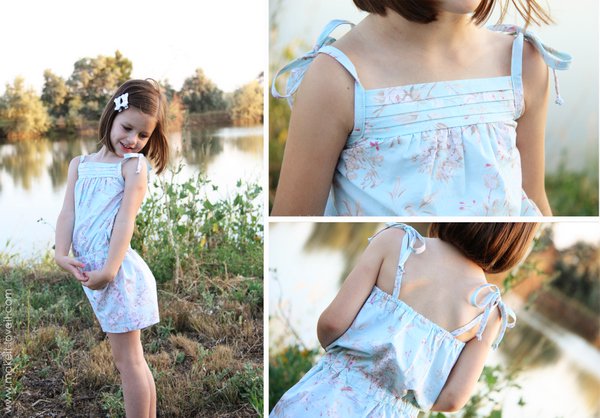 And yep, great for playing…….because she can still hop, skip, and jump.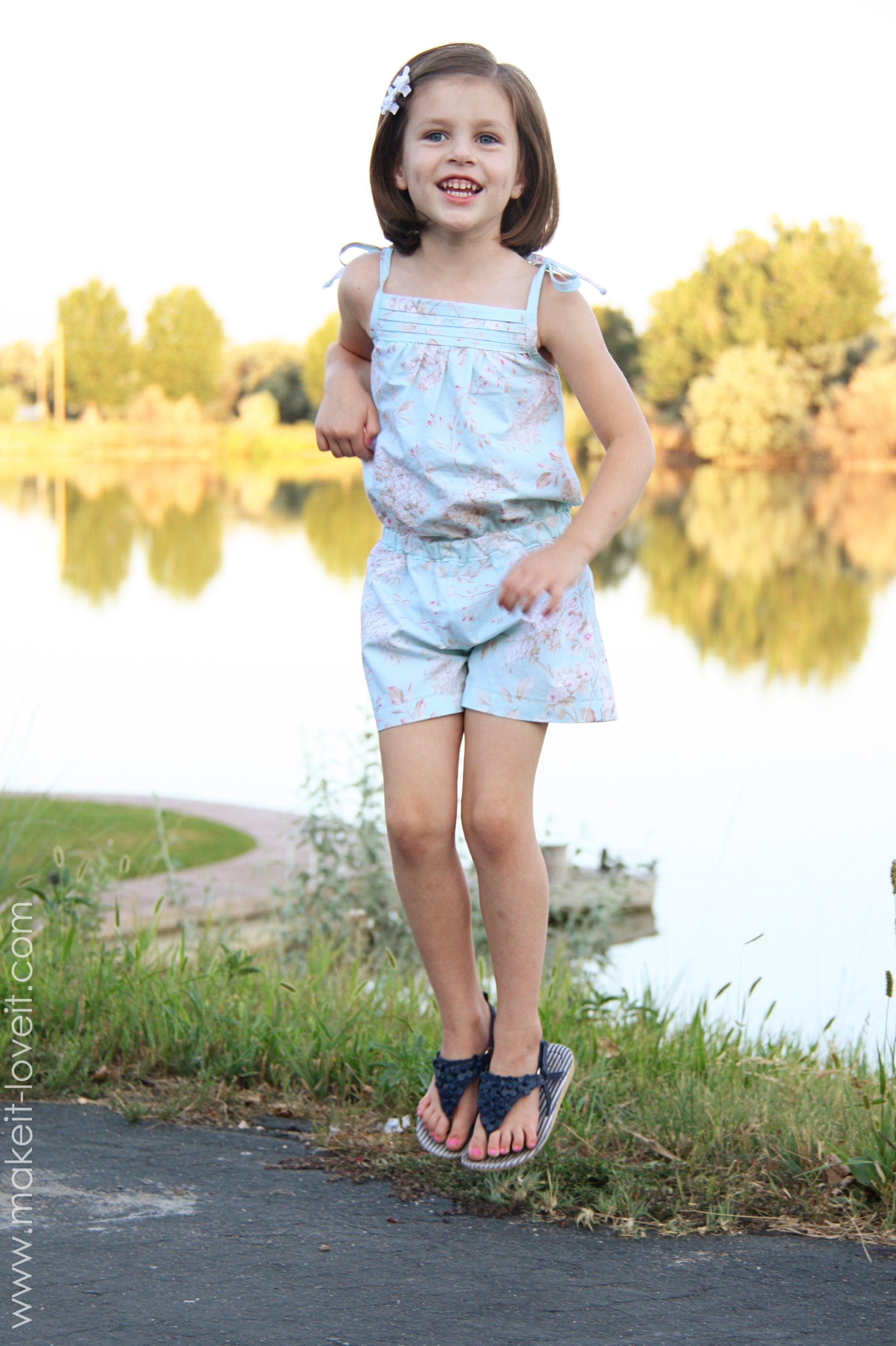 And you know, my favorite part may be those little pleats at the top. They just make me smile.
Anyway, the fabric hollered at me to finally make a romper, so thanks Ashley for the inspirational fabric. Loved it!
—————————————————
For more photos and the full tutorial on how to make this adorable romper head on over to Make It & Love it!
Come back tomorrow for another creation using the same fabric from Julie of Joy's Hope and click on the WWYM button below to see all past creations!