Today we showcase the final WWYM II project, and who better to end it then Jill of Homemade by Jill!?  Jill has some of the best tutorials around along with an incredible collection of free templates! Jill is so creative and boy can she sew! You can tell how much love she puts into her projects – just check out this incredible felt playhouse she made. Jill has definitely mastered the use of felt. A must see is the felt boombox she made to go with her daughter's Halloween costume. You will flip when you see these cute photos. Oh, and do you ever wonder what you could do with all of your serger scraps!? Jill has the answer here – genius!
Please welcome Jill of Homemade by Jill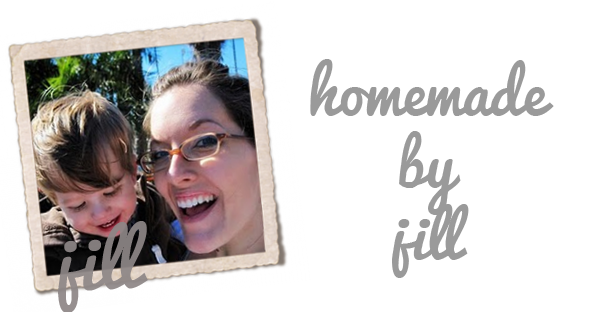 Mommy & Me Pajama Pants
Does your fabric ever speak to you?  When I opened Ashley's lovely package, the pretty print told me it wanted to become pajama pants … a pair for me, and a pair for my baby, Ruby.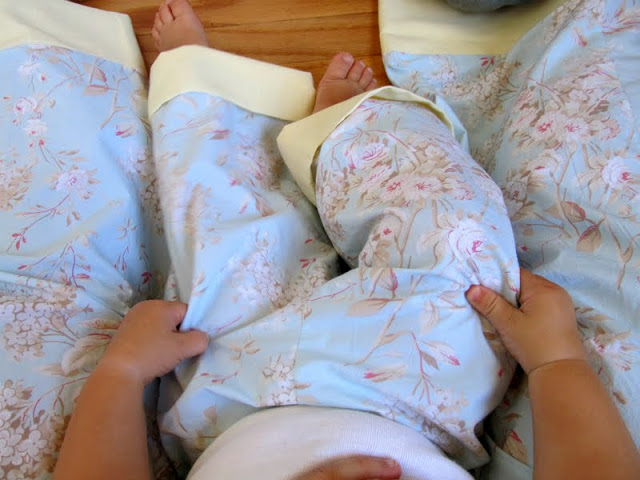 (more after the jump)
I used a pattern for Ruby's pants and drafted the mama-sized pj's from a pair I already owned.  For a comfy waistband, I opted for elastic thread.  There may need to be some adjustments here, since when I was attempting a little photo session, Ruby kept repeatedly pantsing me.  Apparently, a shirred waist is a little too flexible for my active toddler lifestyle.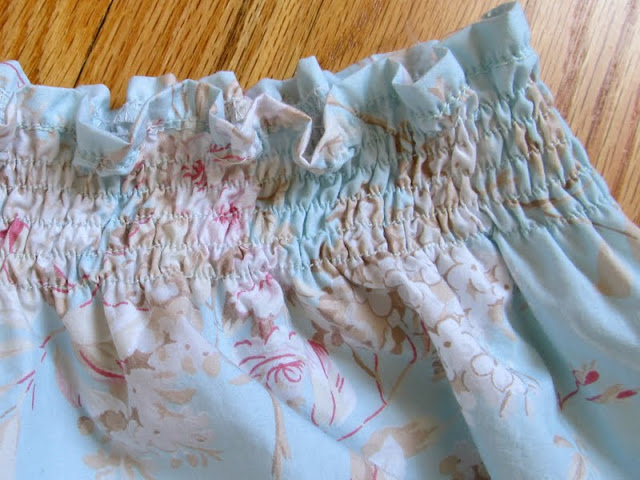 Sweet pajamas, just like my girl.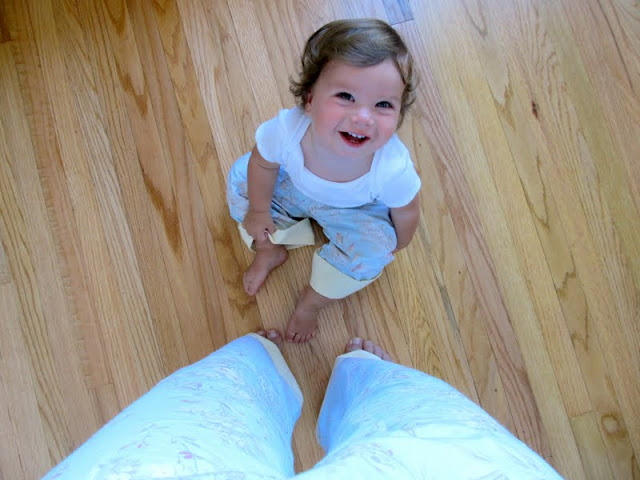 —————————————————
For more details and photos please visit Homemade by Jill.
Thank you Jill!
Come back tomorrow and enter to win 2 yards of the same challenge fabric.  You can click on the WWYM button below to see all past creations!