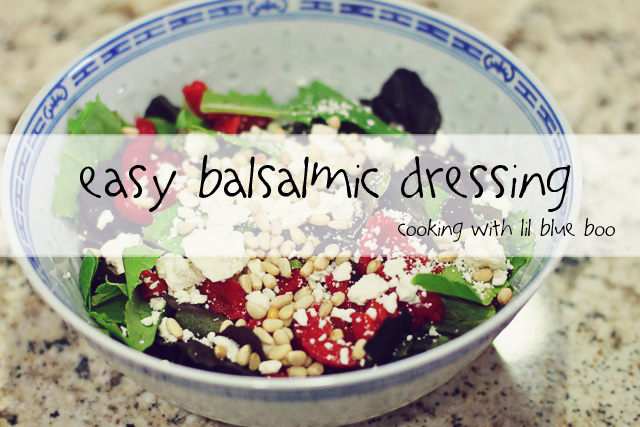 This is one of my favorite dressings and salads. I used to order a similar salad a few times a week from Dean and Deluca when I lived in NC. Then we moved to Palm Desert where there isn't a Dean and Deluca so I was forced to recreate it for myself.
To make the dressing I use:
Balsalmic Vinegar
Extra Virgin Olive Oil (EVOO)
Fresh Ground Pepper
Minced Garlic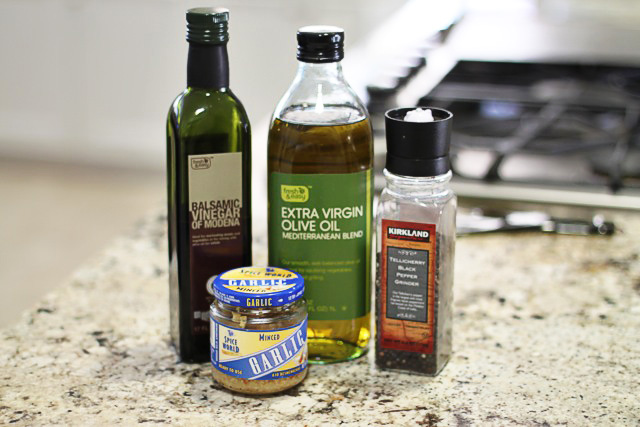 I measure out 1 cup of EVOO and 1 cup of balsamic vinegar….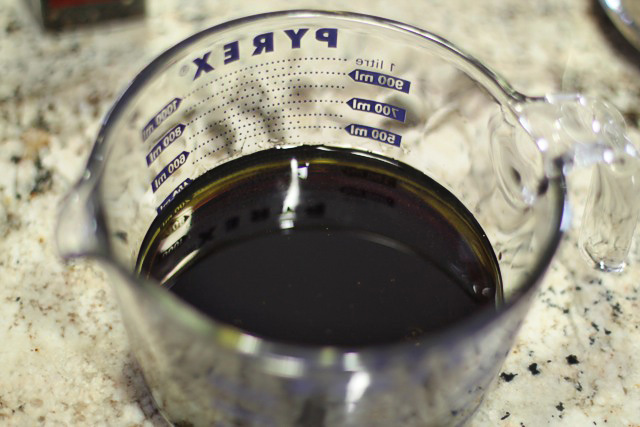 ……and pour it into the blender. Then I add some fresh ground pepper and a 1/2 tsp of minced garlic. Then I blend on medium for about 2 minutes: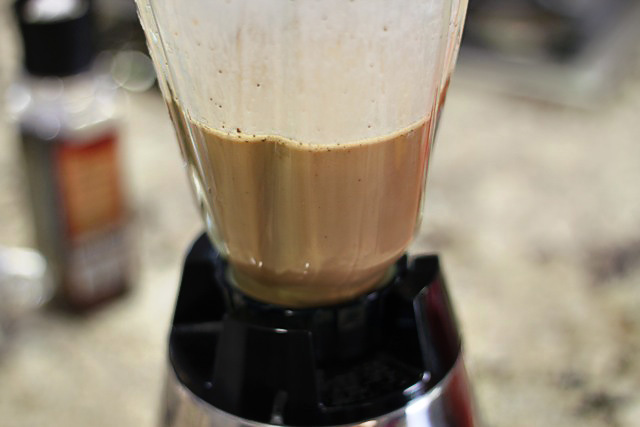 The dressing ends up creamy and just like the restaurants serve it. I store it in a jar because it will keep for a few days. If it starts to separate I just shake it up really well: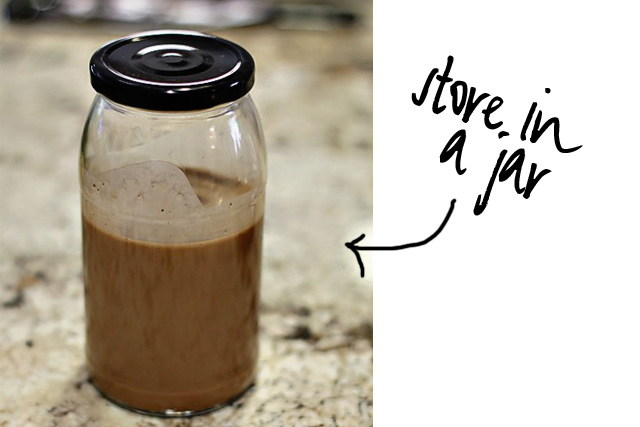 For my salad I buy fire roasted red peppers and cut them up in to small pieces: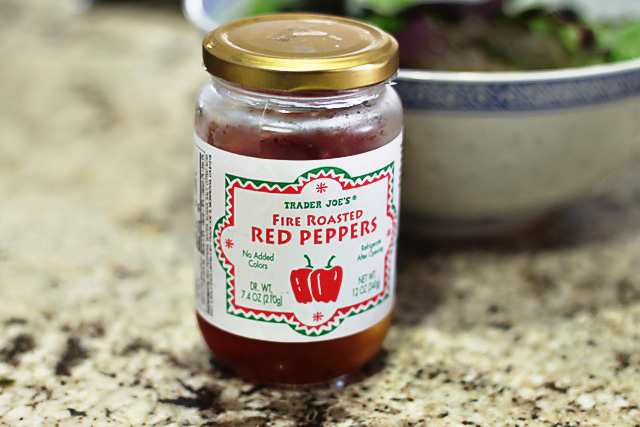 I layer mixed organic greens, the fire roasted peppers, feta cheese and pine nuts and then toss in the balsamic dressing: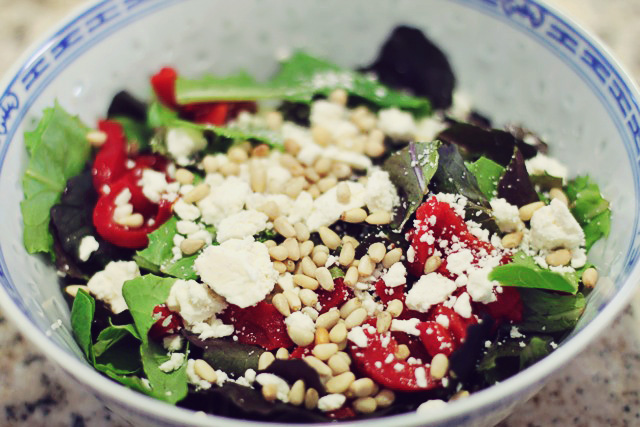 Yum.