Today I spent most of the day watching September 11th footage and memorials. It all still just seems unimaginable to me…..the horror, scale and sadness of it all is too much. I remember taking this photo of my parents and grandparents on top of the World Trade Center in 1997. No one is really smiling because I was being a horrible brat refusing to be in the photo….but I just didn't want to get near that railing. I'm deathly afraid of heights.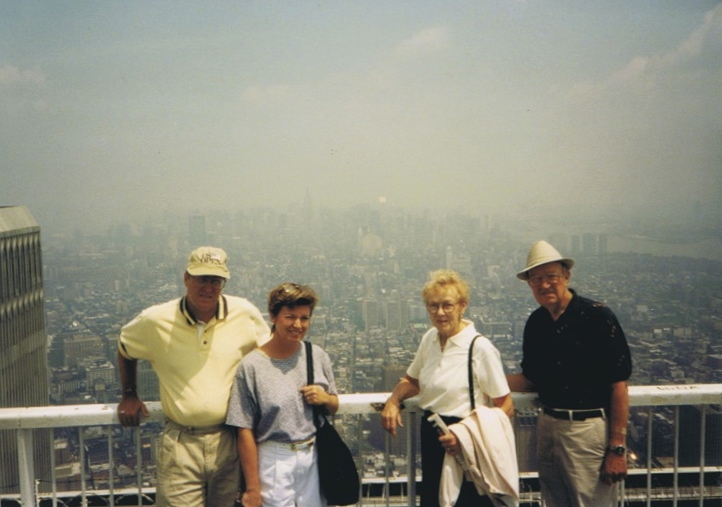 Not a day goes by that I don't think about 9/11. Every day when I glance at either the oven clock or bedroom clock or even the car clock, without fail, I catch them right when they read 9:11. It's eerie but it's my reminder: that life is short, precious and fleeting. The death of my father is the only thing I have to relate to something like 9/11…..he died so unexpectedly, but he died so peacefully……and I'm thankful I have that. My heart goes out to all the families who lost someone on 9/11…..I can't imagine their pain and I pray for their strength. I think about a prayer by Pita in Man on Fire: Dear God, I do not ask for health or wealth. People ask you so often that you can't have any left. Give me, God, what else you have. Give me what no-one else asks for. Amen. I've written about that prayer before….I know it's from a movie but it struck a chord. It reminds me never to ask for more than I need.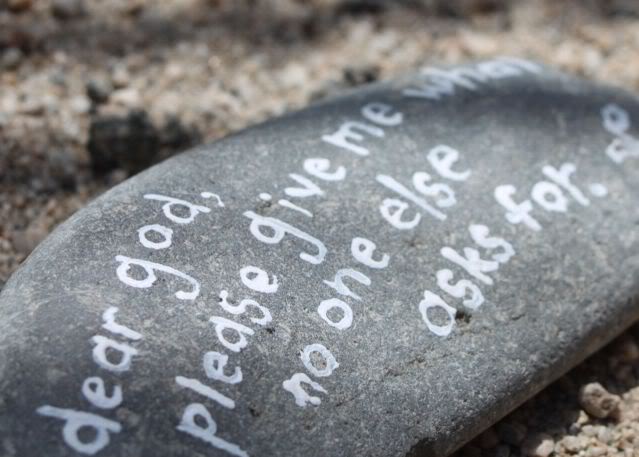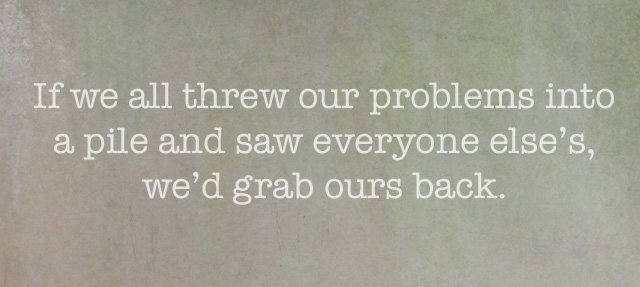 After the stressful few weeks I had in July, I made myself drop everything and travel with Boo for a much needed visit to NC to stay with my mom and see my family.  It was the first time I'd been back to NC since my father's funeral.
If you've never been to the North Carolina Mountains you are missing out….they are just gorgeous in the spring, summer and fall! My parent's place in at Linville Ridge which I think is one of the most beautiful places on earth. When I'm there I feel like everything is in technicolor, I'm breathing the clearest air on the planet, and Boo is happy and content just playing with acorns and wading in a cool brook.
We visited the original Mast General Store in Valle Crucis (built in 1882 a few miles from Linville) and Boo and my mom played checkers: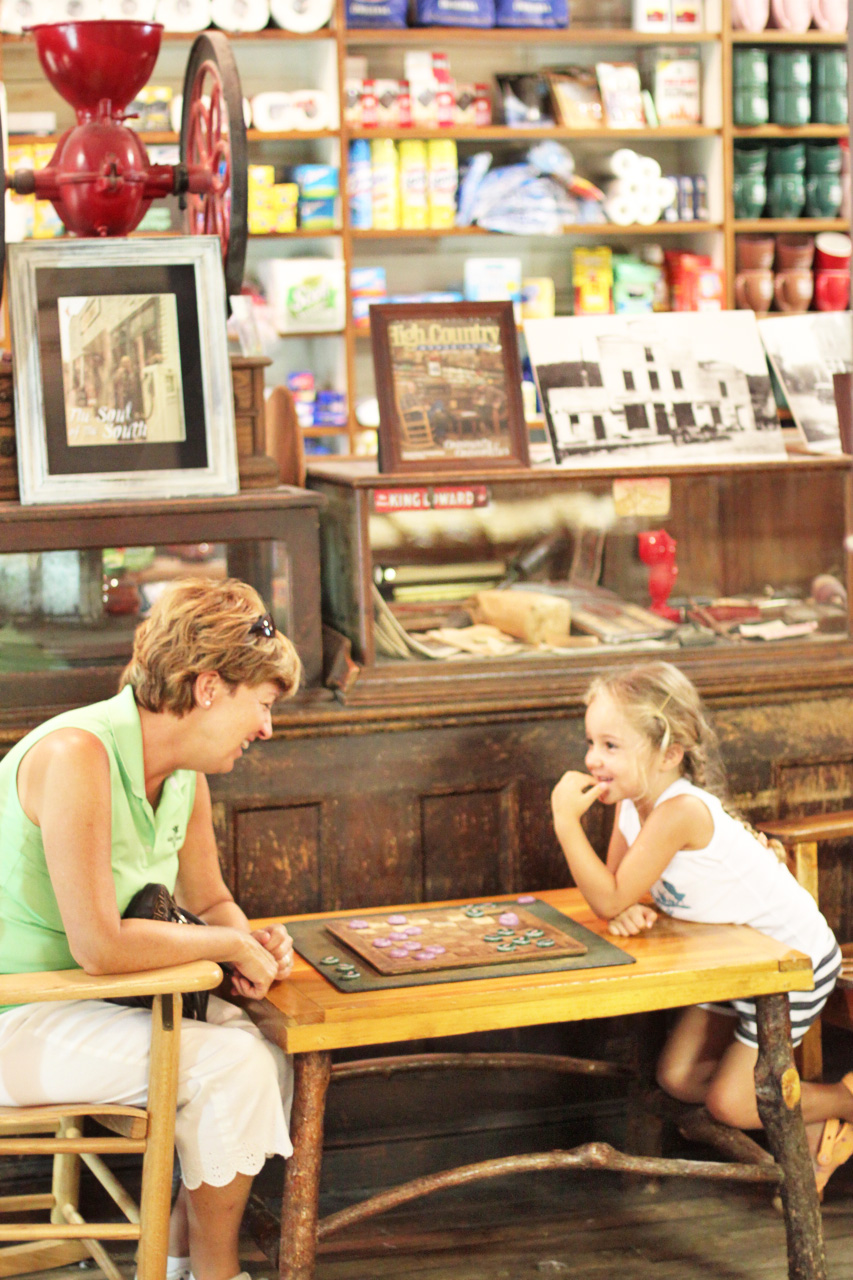 (read more after the jump)
The shelves are stocked with canned vegetables and spreads….I shipped back apple butter: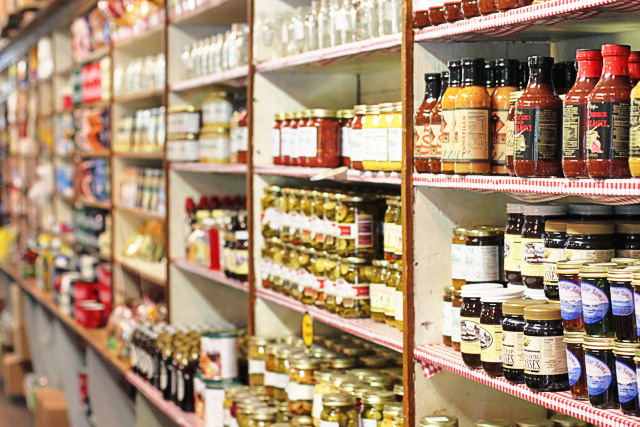 Local honey: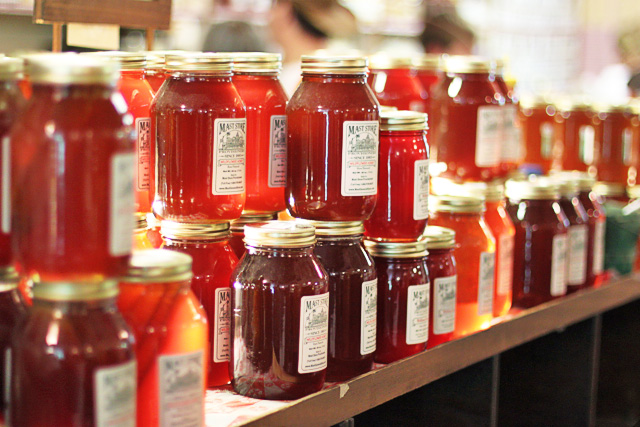 Bread and butter pickles and okra: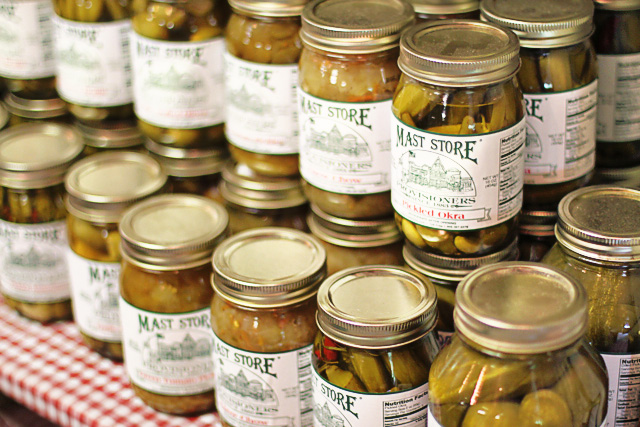 5 cent coffee: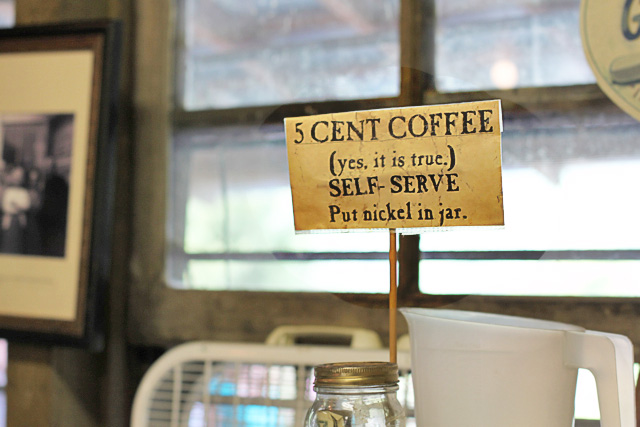 Huge tubs of candy: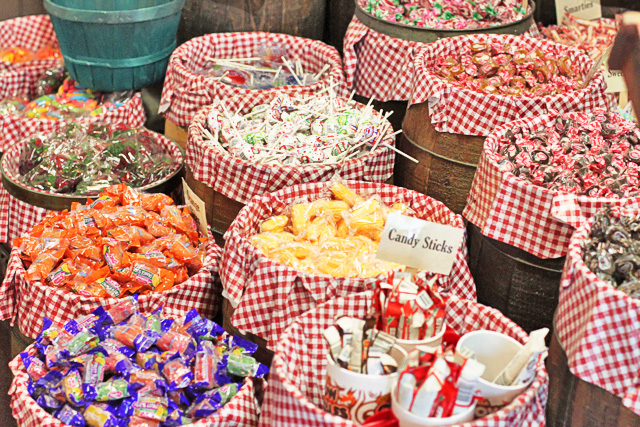 If you live in Valle Crucis, here's your post office. I don't think it's changed since 1882.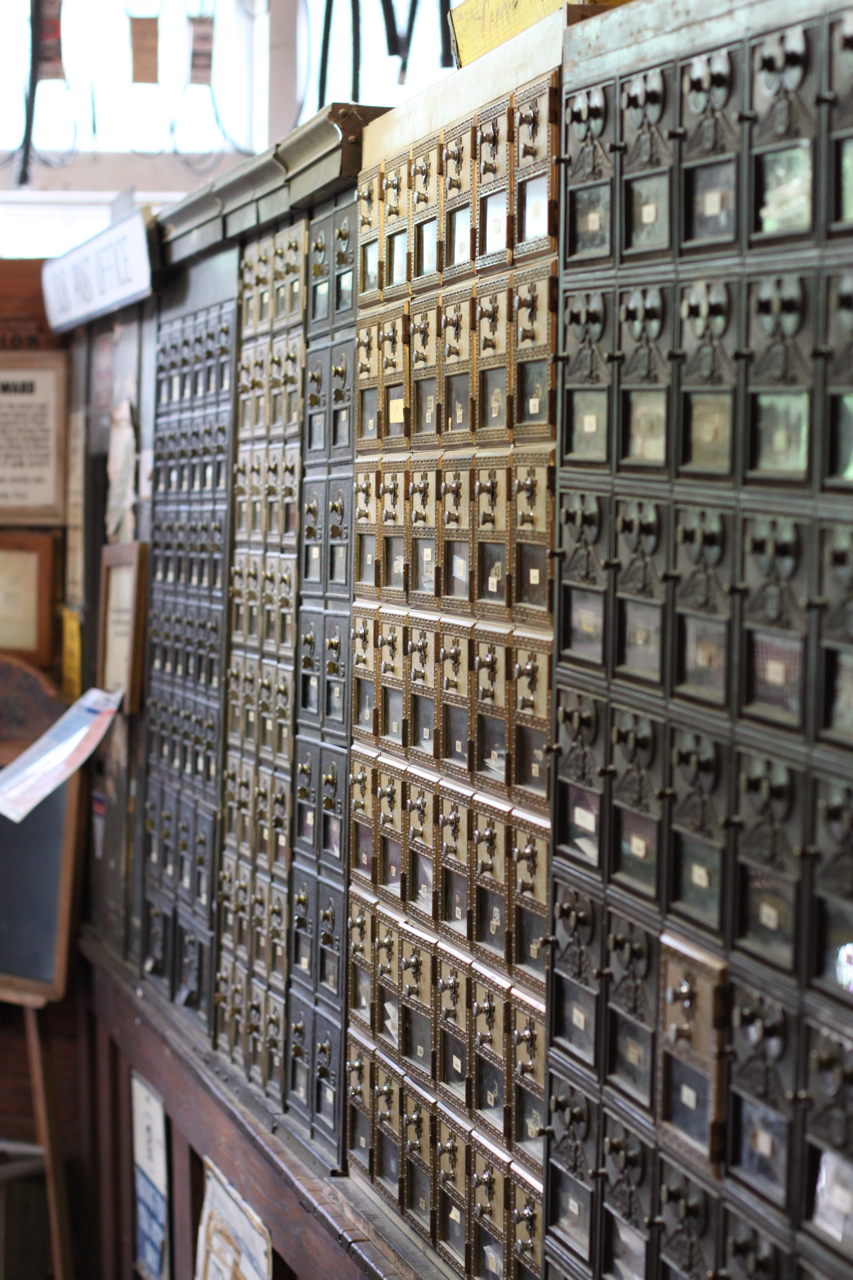 There's a newer Mast General store just a mile down the road that has a huge candy store with tons of vintage toys and candy: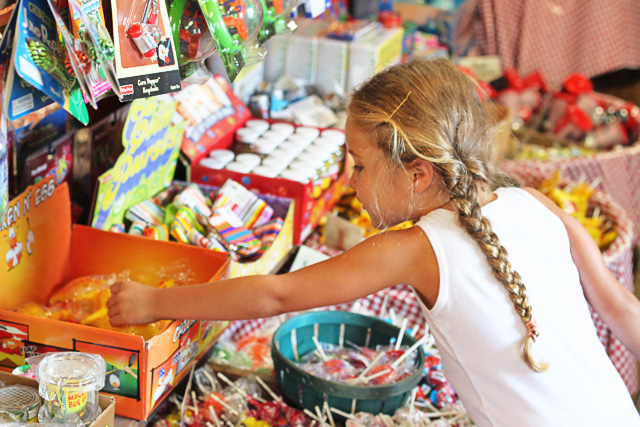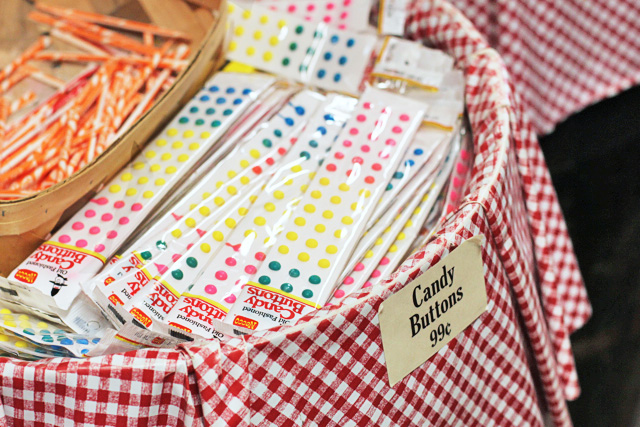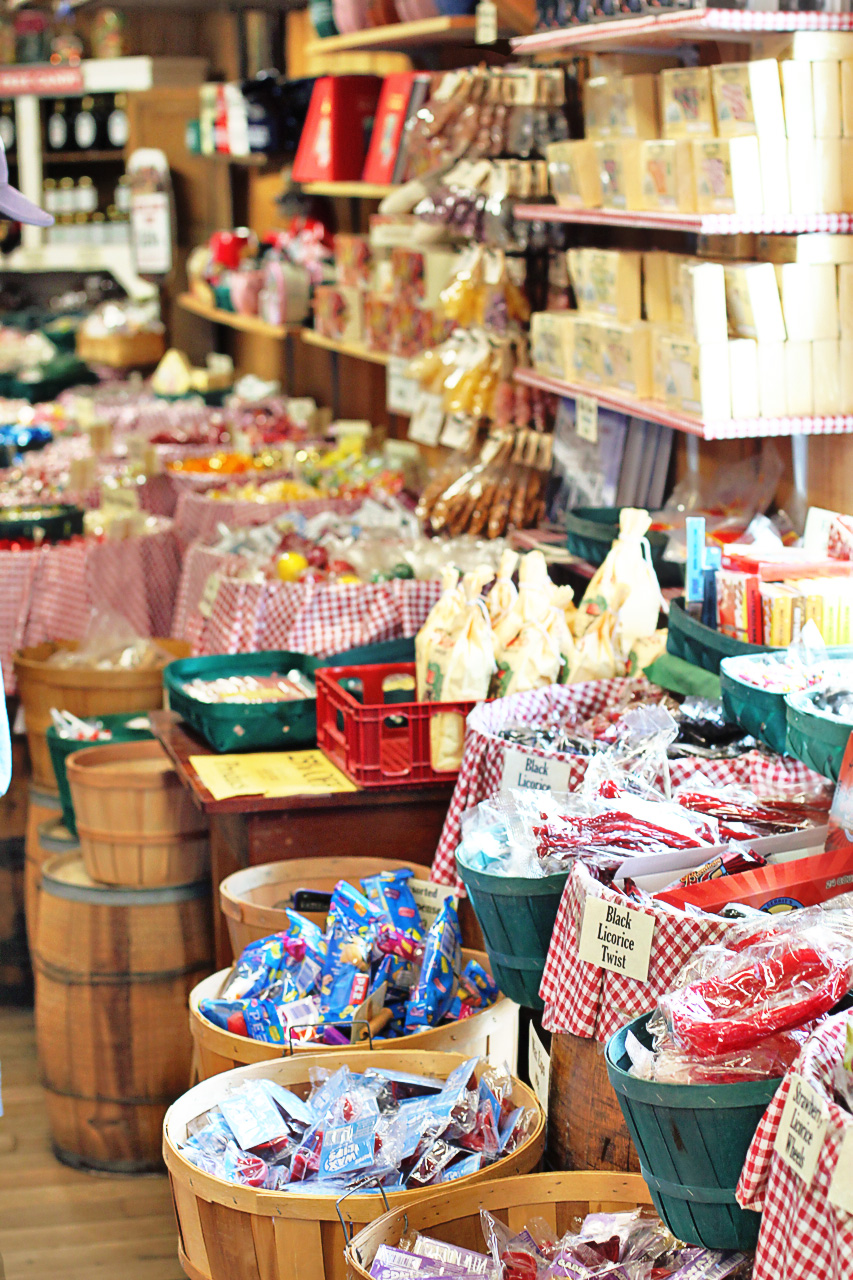 The view from my mom's: Grandfather Mountain….it resembles the profile of a man. I asked Boo her favorite part of our trip and she said "eating breakfast with Grandma"….my mom made them breakfast every morning and they sat on the porch watching the morning activity of clouds, chipmunks and golfers. Standing on that porch sometimes I have to catch my breath….I know my dad is there too.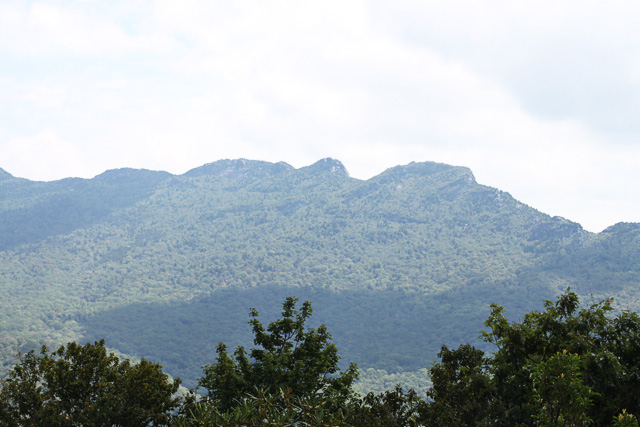 My favorite part was visiting a local swimming hole with Boo…..she made a bunch of friends and I'm pretty sure we'll spend almost every day there next summer: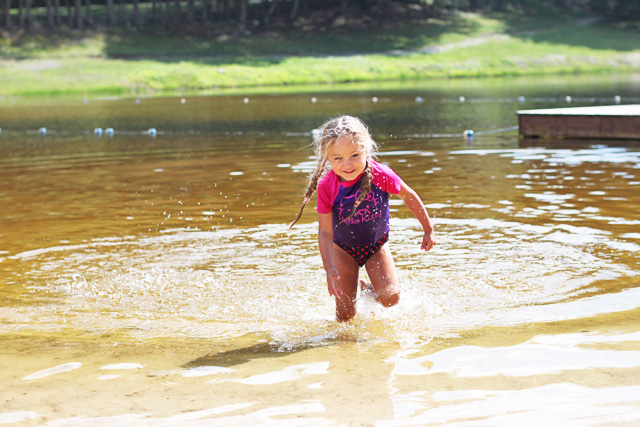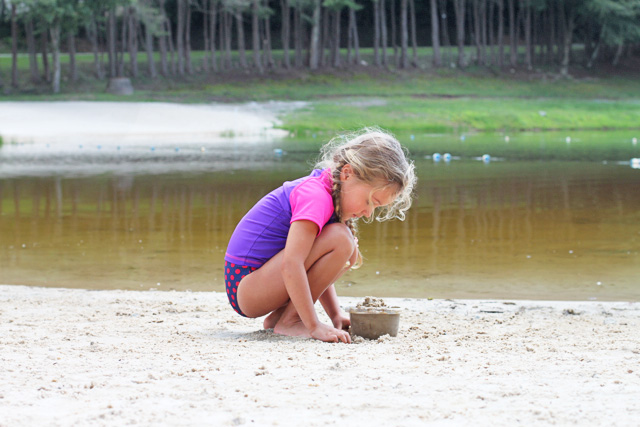 My mom was so excited we were there and left us notes everywhere……she always left us notes growing up. It's so sweet.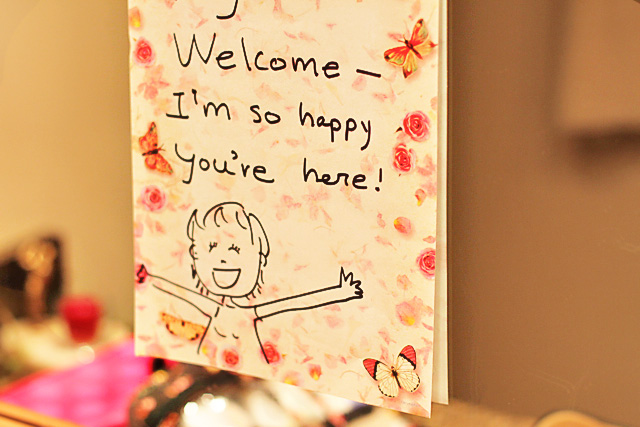 My dad's office seemed like he might just walk right in. I cried a lot in the mountains just wishing he was there. Boo would look at all my dad's photos with such enthusiasm and it crushed me a little more each time I realized she wouldn't be adding to their memories.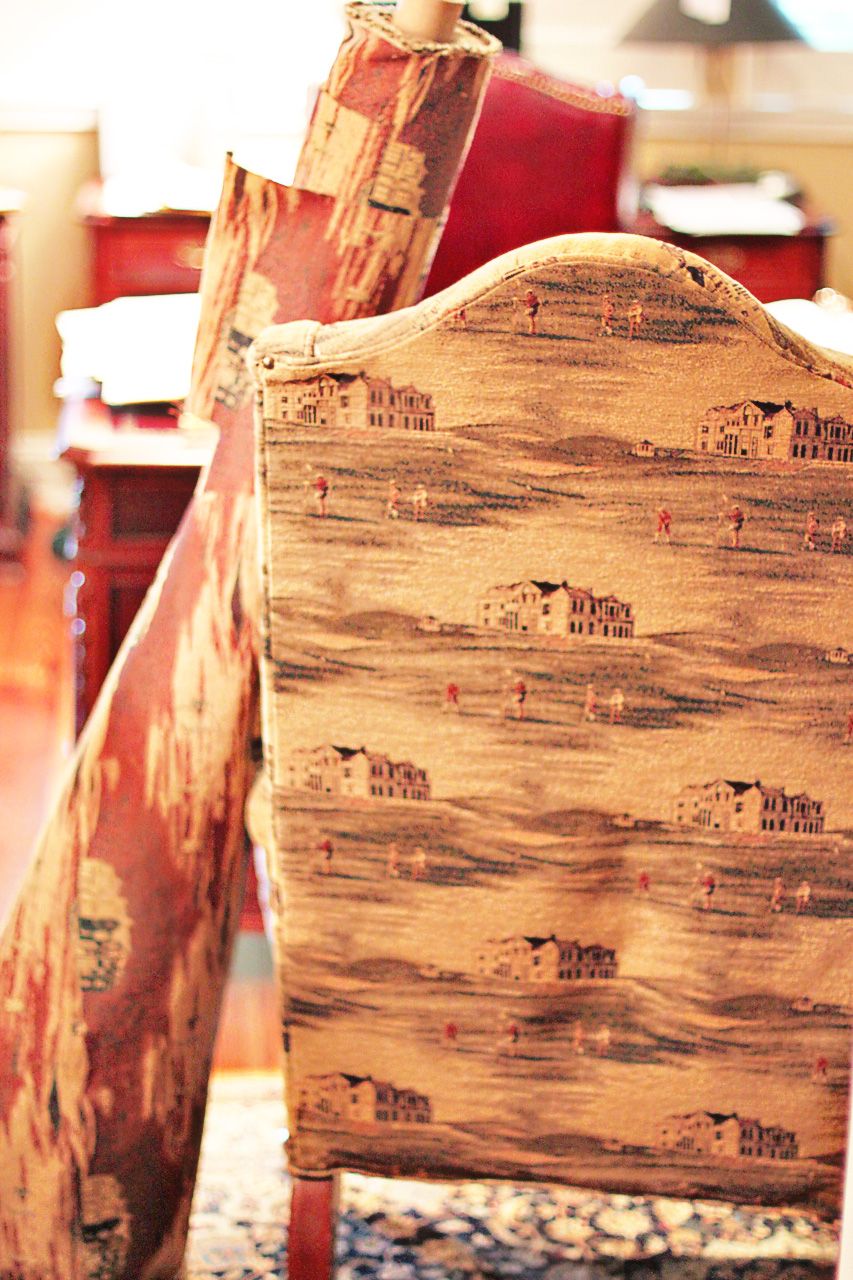 The club at Linville Ridge had a display with my dad's photo and some of his memorabilia…….it was really touching:
We spent a few days in Charlotte, NC visiting my sister and her husband Justin and my brother and his family.  I look pretty exhausted here….but I love that Boo is petting my head with her foot: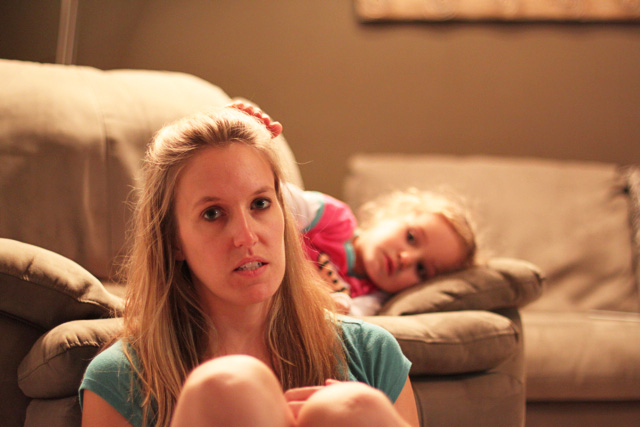 My sister and I made accessories on her floor: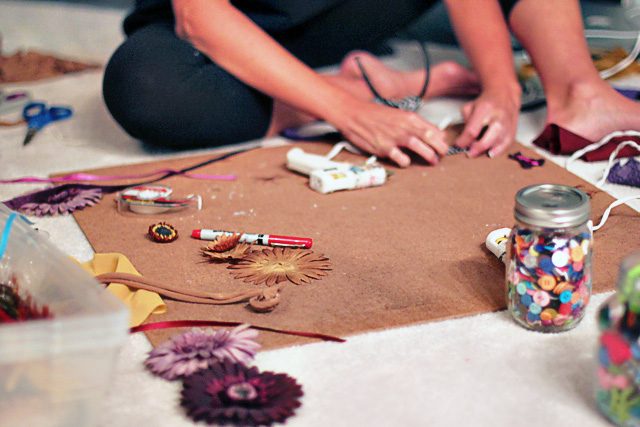 We spent every afternoon and evening at Carmel Country Club where I grew up: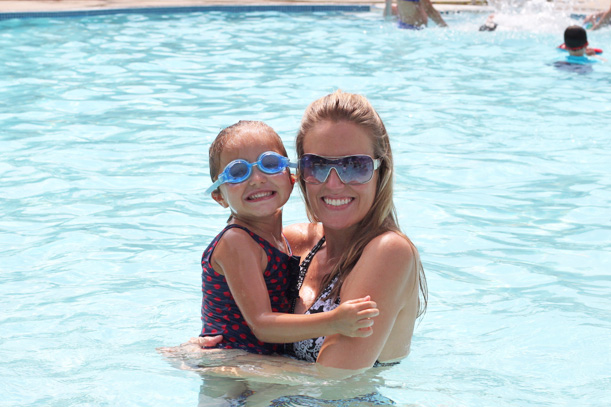 Fried Chicken Night at Carmel….there's my cute nephew with my mom raking the sand trap (my brother's son). My in-laws came down for a day and my sister's in-laws came to dinner too….it was a huge group and I realized that every single one of our in-laws are so amazing…..that's pretty cool.
I can't wait until next summer.
And tonight I'm not asking God for anything except to be with those who need him more than ever…..and just thanking him for everything.