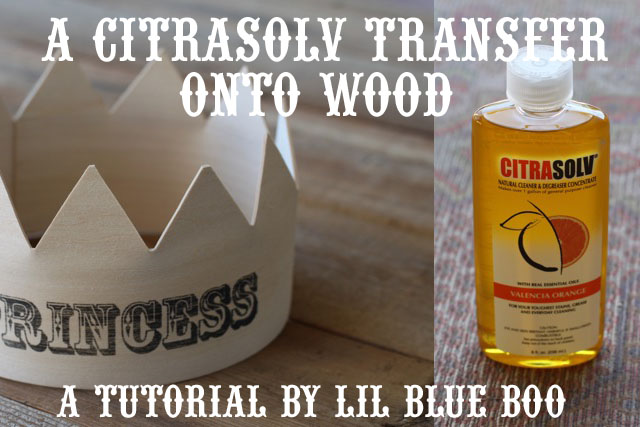 I heart Citra Solv. I used it years ago in my art journals but just recently picked a bottle up to complete a long list of projects. Stay tuned for more projects coming soon!
Citra Solv is a citrus solvent that is used as a natural, powerful degreaser but it great for art projects! You can find it at natural food stores….I found mine at Clark's.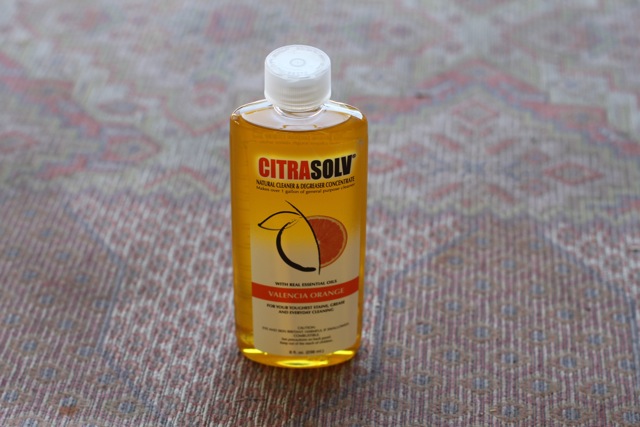 (more after the jump)
To do an image transfer on to my wood crown I printed out the following image on my laser printer.
This is really important: the image must be printed on a copy machine or laser printer because the transfer only works with dry toner (i.e. not inkjet ink). I've found that certain copy machines and laser printers work better than others. I have a Brother HL-5370DW laser printer and the Brother toner cartridges I use work perfectly. Make sure to test out a couple copy machines and laser printers before you make a ton of copies and do your final transfer. Home laser printers and older copy machines seem to work better than brand new ones.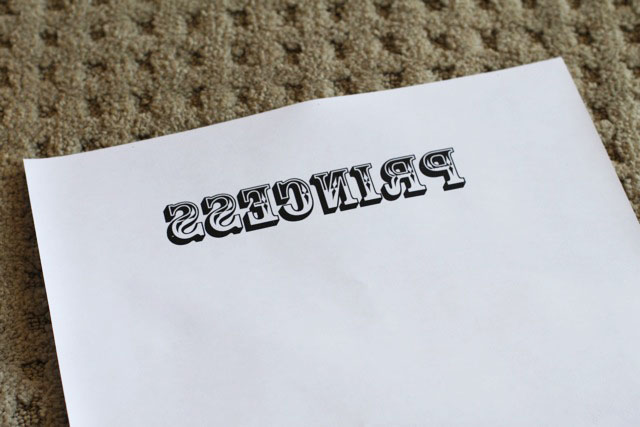 I cut out my image to fit the crown and tapes it in to place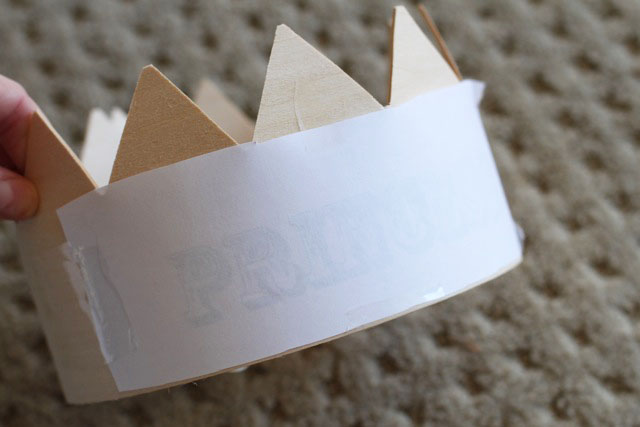 Next I dampened a paper towel with Citra Solv and rubbed it onto the back of the paper….you won't need much and if you dampen it too much your image may bleed: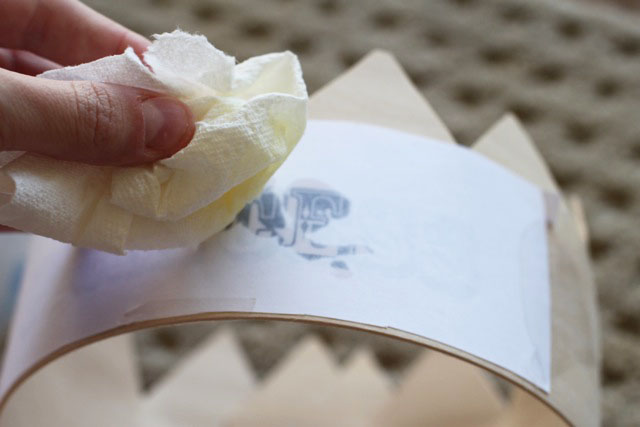 Using my fingers (you can also use a popsicle stick or back of a spoon) I rubbed the image carefully to help transfer the image to the wood: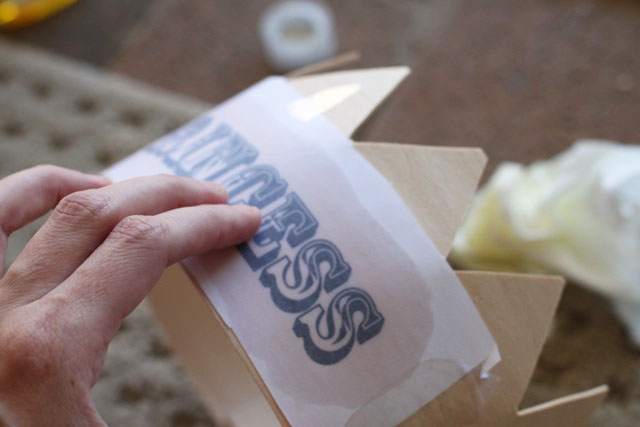 When I peeled back the paper the image was left behind….permanently transferred onto the wood. It still looks damp here but the Citra Solv completely evaporates leaving nothing behind!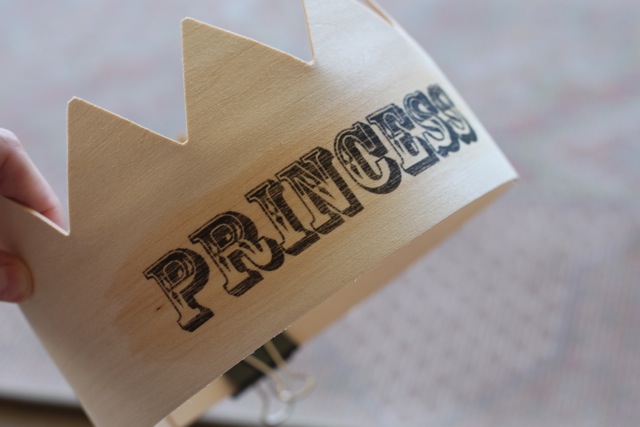 Boo loves it: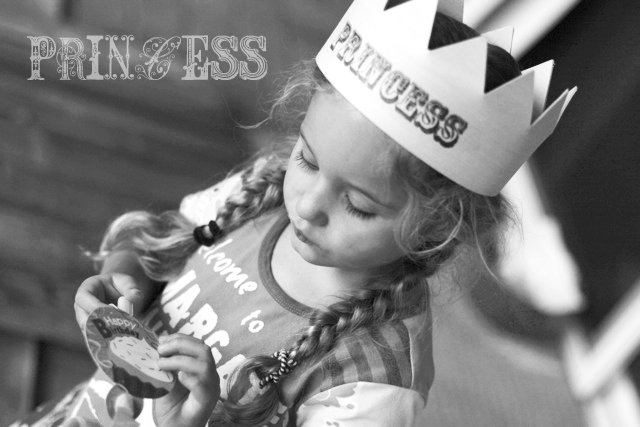 If you missed the first part of the tutorial on how to mold craft wood into a crown shape you can find it here: