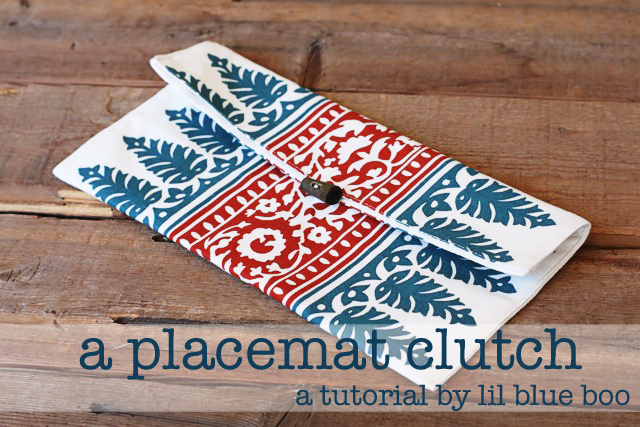 I'm revisiting a tutorial from the past!  The placemat clutch tutorial…..but I've changed the design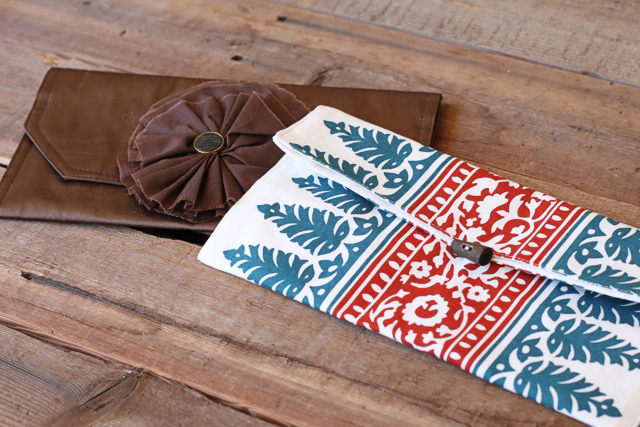 (read more after the jump)
I found this pretty red and blue placemat at World Market: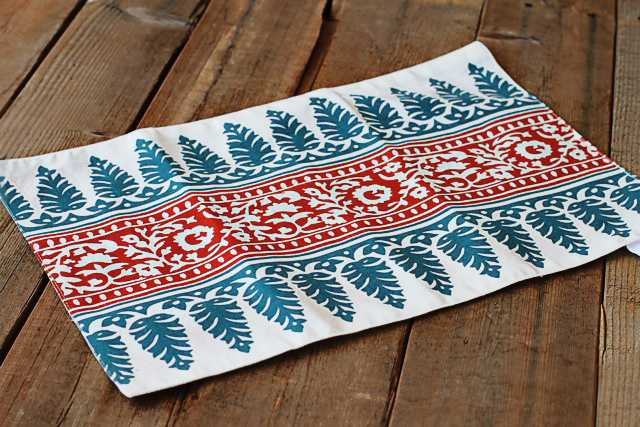 To make the foldover clutch I first folded the placemat in half…..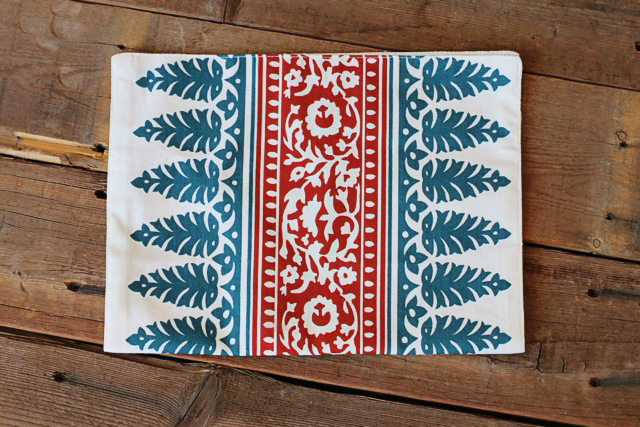 ……and sewed up both sides: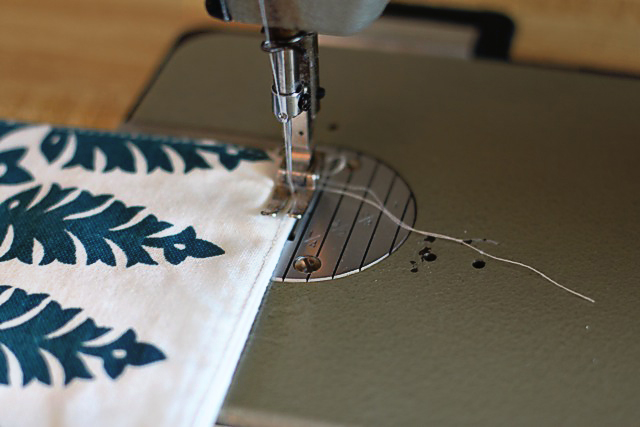 I used a seam ripper to open up a few stitches in the top of the placemat…….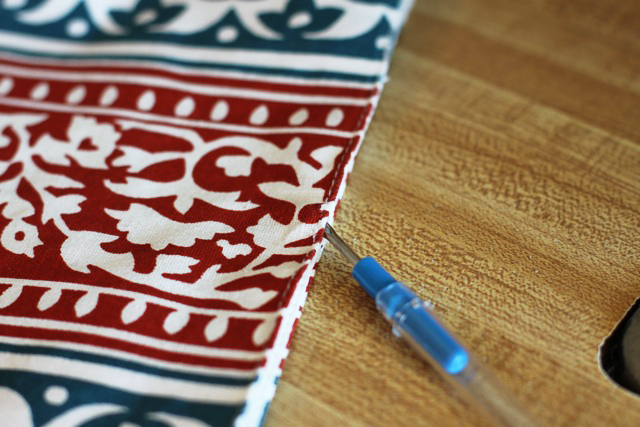 …..and inserted a loop of elastic. Then sewed the opening shut.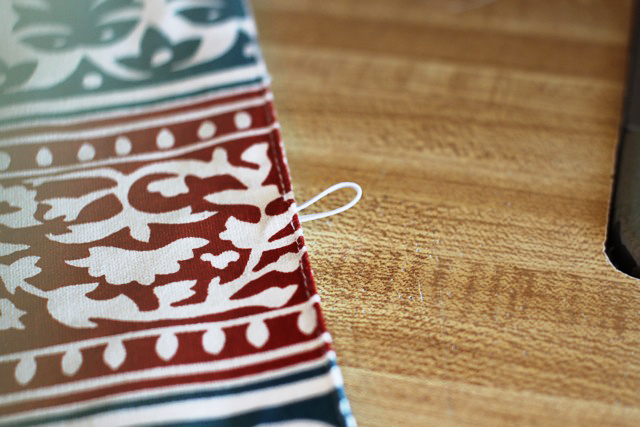 I folded the placemat down to gauge where this button would need to be attached: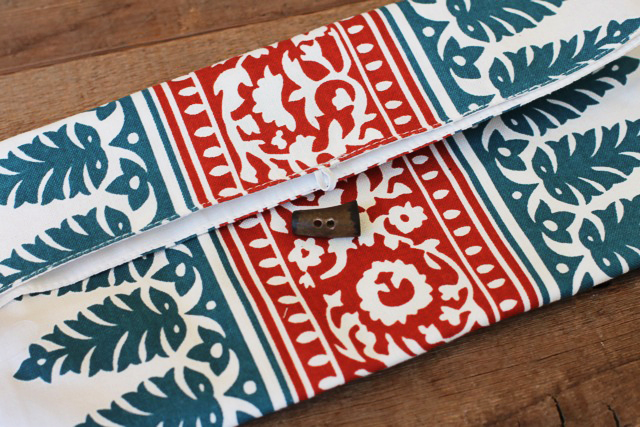 And then carefully attached the button: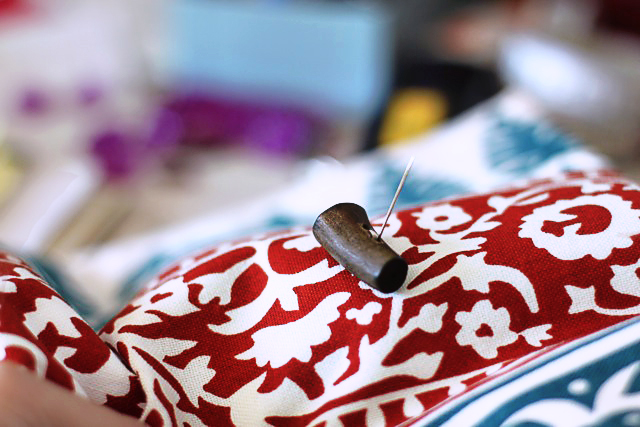 A finished clutch or maybe even just a makeup bag!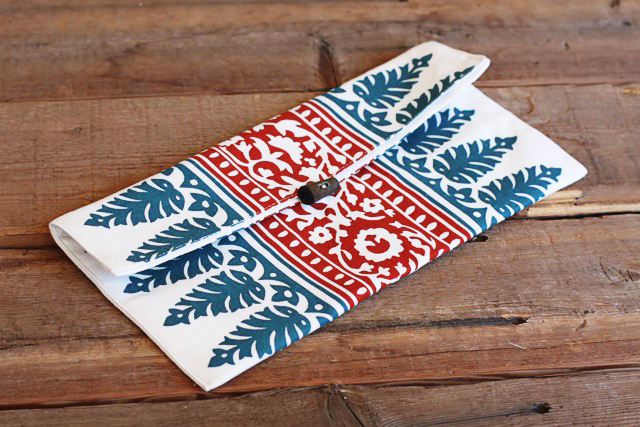 So bright and colorful…..the perfect addition to an outfit!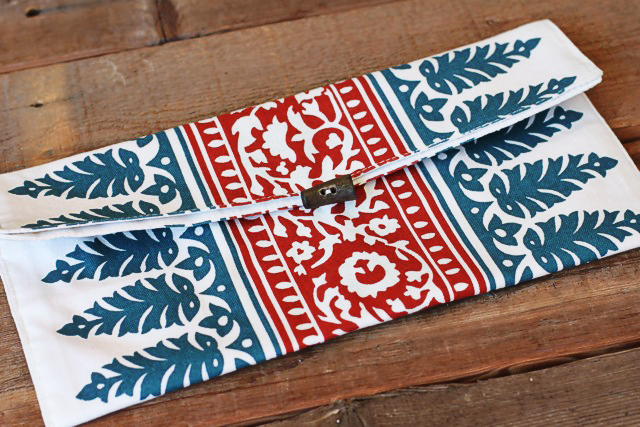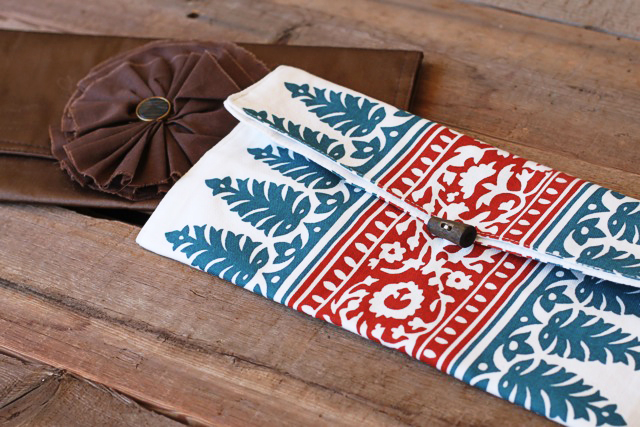 Make sure to check out the foldover clutch I made using a placemat from the 99 cent store…..and a tutorial for the fabric flower I added to the front: