We are at my sister-in-law's house today for Thanksgiving. It's Jenn's first time hosting the entire family for Thanksgiving and she's done the most amazing job. Jenn (or "TT" as we all lovingly call her…..her nickname was "tattletale" when she was younger). Boo is well on her way to being "mini TT."
Boo helped me with the place cards this morning (TT got the printables from Over the Big Moon):
We've all been adding things to the "thankful" tree: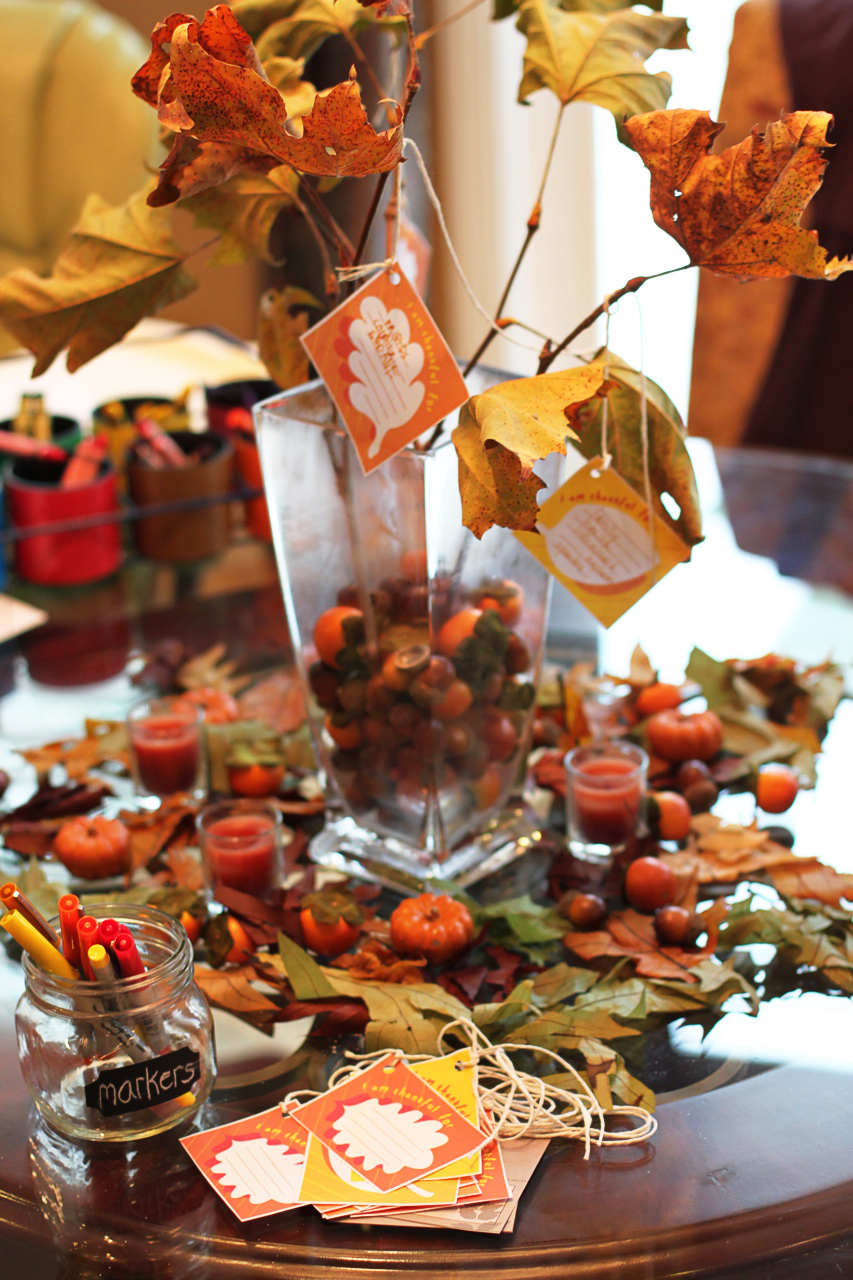 The house and tables are all so beautifully decorated…..I hope I don't have to host anytime soon because this would be hard to top : )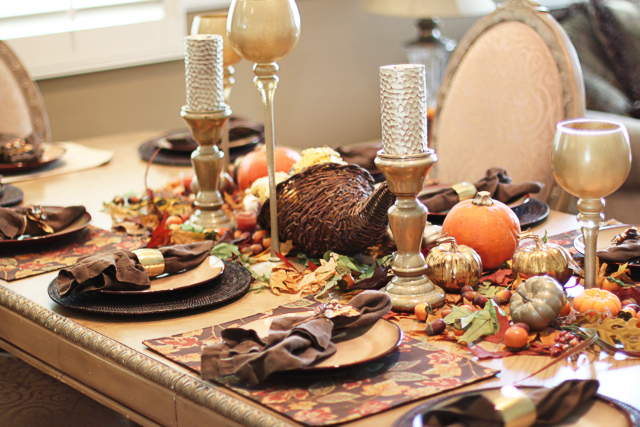 I want to sit at the kid's table….why don't the adults get crayons?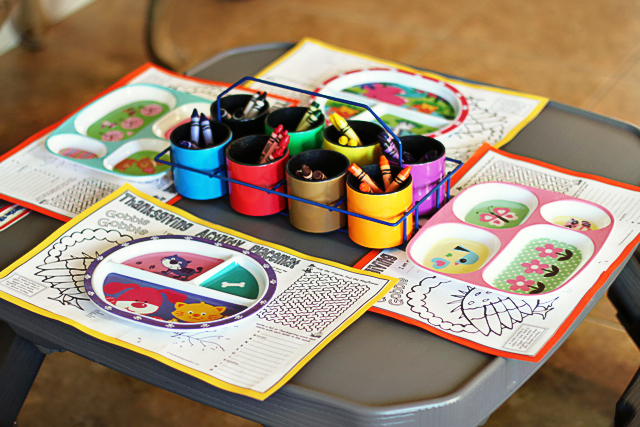 TT used "The Perfect Turkey" recipe….doesn't it look perfect?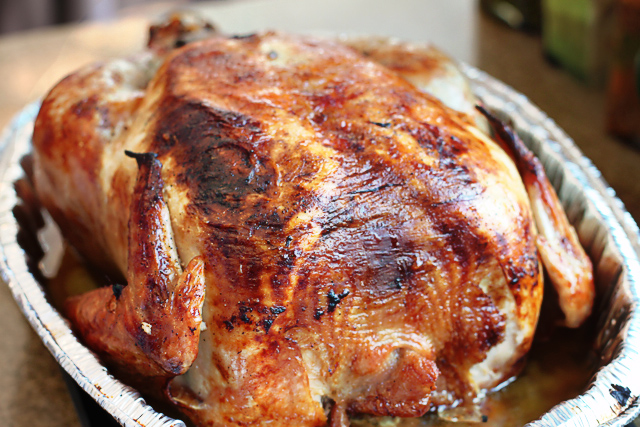 We still have an hour or so before we eat so everyone is resting and the kids are playing outside in the amazing weather. We have six cousins under the age of 5 and they are just in heaven playing together! We have a huge blended family and I just think it's amazing that we have friends, ex husbands, step-siblings etc that all show up to every holiday and everyone gets along so well. The house is filled with laughter and fun. I'm sitting in the living room surrounded by napping adults…..writing this post while listening to the fun banter from the kitchen…..my hubby just got "fired" from helping because he was too messy. Life is good.
There is so much to be thankful for.
It's been a month and three days since my surgery and start of chemotherapy and I'm thankful for every day since.
I'm so thankful to be here today.
I'm so thankful for my sweet daughter and loving husband.
I'm so thankful for all of my wonderful family.
I'm so thankful for my wonderful friends who have helped us out so amazingly and without hesitation over the last month.
I'm thankful that my father passed away peacefully this year and that my mother is such an incredibly strong woman of faith.
I'm so thankful for wonderful doctors and a doting father-in-law who are helping me get better everyday.
I'm so thankful for all of you. I have so many wonderful online friends that I've become so close to over the last 2 years.
I'm so thankful for the most wonderful, loyal and hardest working assistant ever: Lisa. I'd wither away without her.
I'm thankful for all my other Lil Blue Boo employees and helpers: Gicela, Dawn, Mariela, Irizima and Carolyn.
I'm thankful for Cole's progress……getting just a little better each day.

I'm so thankful for health, a roof over our heads, and food on the table.
I'm thankful for the little things.
I'm thankful for spandex.

I could go on and on and on…..
I hope you all have a wonderful Thanksgiving with your families today. I pray for anyone who is having a hard time today and needs uplifting. I pray for everyone to have tons and tons to be thankful for.
Love and thankfulness to all of you!
XOXO,
Ashley