My mom came home from some errands yesterday and I thought something looked different…..she shaved her head! She didn't want me to do it by myself. I had planned to shave mine this morning because I was so tired of finding hair all over the house. Boo was really upset that Grandma shaved her head….she cried for about an hour….but she eventually came around and then wanted a scarf like Grandma's to wear. So sweet. I think my mom looks awesome with a shaved head: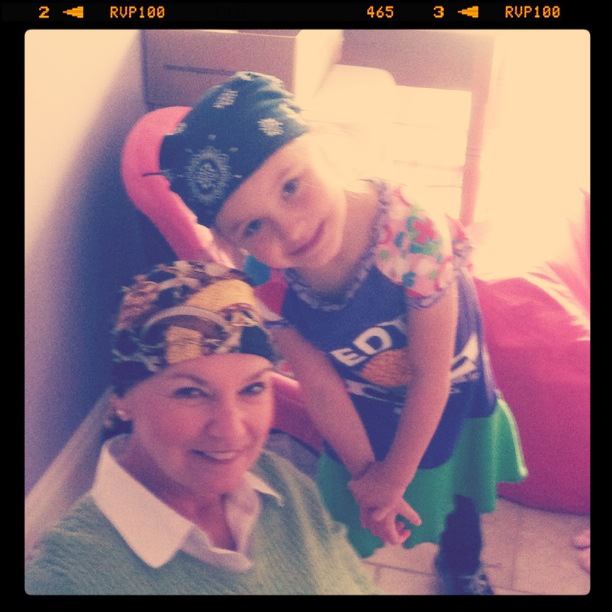 This morning we got up early, went and ate breakfast at our favorite place and then met my friend Tara at the salon. Tara's friend Katie took some video. My friend Taili Song Roth came to take photos. Here's a sneak peek…..me and my niece Courtney are now twins. Boo shaved my head until her hand got tired: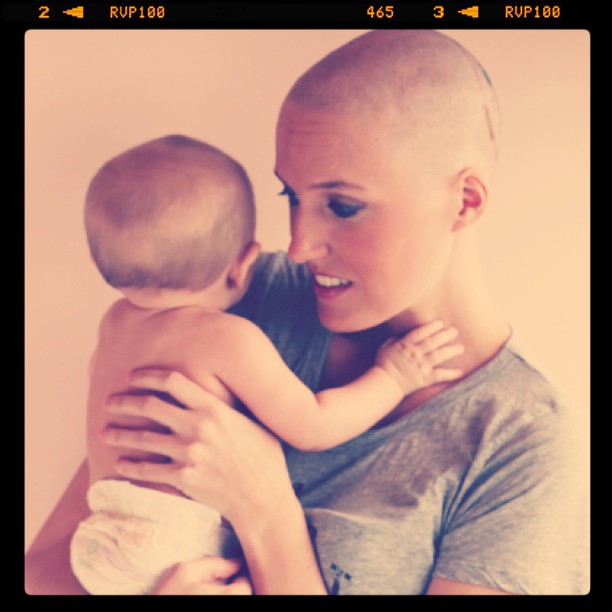 It wasn't bad at all! I kind of like this look….although I think I look a little like a mall mannequin. Boo can't wait to take me to share day so everyone can sign my head.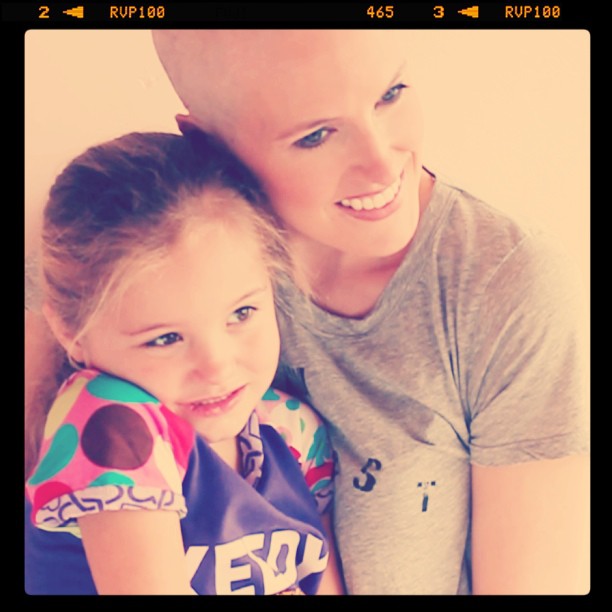 I've got eyes in the back of my head now: