On the way to Trader Joe's tonight Boo dragged me into a hobby shop…..
1st thought: Mr. LBB would love one of these…..
2nd thought: Who am I kidding, I would love one of these…..
Me: I'll buy you one of these rubber band guns….if you promise not to shoot the dog with it.
Boo: I don't think I should get one….I think I would shoot the dog.
I love her honesty.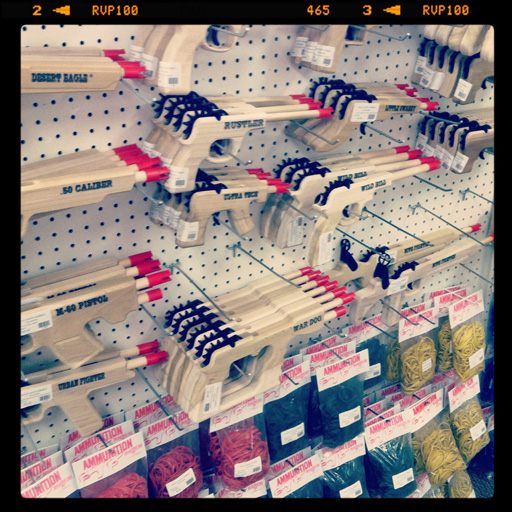 I'm guessing this Gatling-rapid-fire version might be too much temptation for her then. It shoots 192 rubber bands a minute. Diesel would be the last samurai. [Read more…]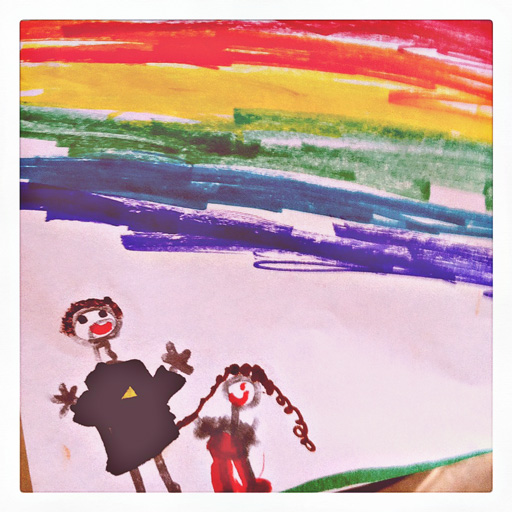 Me: Awww. Is that you and Daddy?
Boo: No. It's just me and Hancock…
…hanging out under a rainbow.